Ambassador of Portugal to China: The BRI Is Driving Force for Global Economy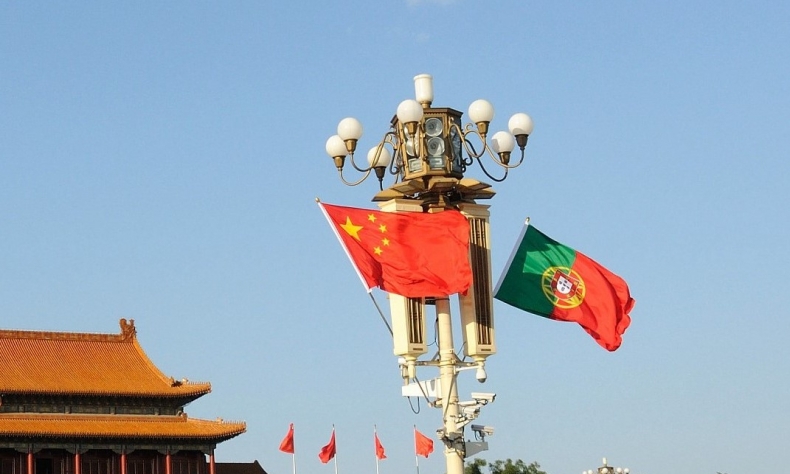 The connectivity, geographically speaking, between China, far east, and Portugal, far west, is quite important for everybody.
Editor's Note: China and Portugal have a long history of trade and cultural exchange. José Augusto Duarte started to serve as Portuguese Ambassador to China in 2017. He once praised the Chinese people as the "natural fighters" during the Covid-19 pandemic. How does Ambassador see the Belt and Road Initiative (BRI)? What are the cooperation fields and achievements under the BRI? The Portuguese Ambassador to China shared his insights in an interview with Ms. Sun Chao, the author of "Global Leaders on the Belt and Road Initiative". Authorized by Sun Chao, the excerpts of the interview are published by China Focus.
Life in China full of joy and fulfillment
Sun Chao: Dear Mr. Ambassador, how's your life in Beijing?
José Augusto Duarte: It is quite challenging intellectually and professionally to be Ambassador in China. But it's also a personal privilege in certain ways, a wise personal privilege. I didn't know much about China before. Now I have the opportunity to discover a different and old culture, a new country, a new people, and to make new friends. So it's personally enriching and professionally as well. It's with the sense of fulfillment and happiness that I see my time here for the last few years.
Sun Chao: Which part of Chinese culture do you like most?
José Augusto Duarte: It's difficult to answer this question because Chinese culture is very rich and diverse, and I really appreciate the many expressions of Chinese culture. I think that the Tang Dynasty literature, or Tang Dynasty statues were, for example, in the Xi' an Museum, quite an emotional thing. I also discovered the beauty of Chinese architecture during the Ming and Qing dynasties, such as the Gardens of Suzhou which are very special. I like the literature, the poetry, and the many ways that the Chinese used to express themselves. I also like the artifacts that they create, the delicate silk, porcelain and terracotta. These things represent thousands of years of Chinese history and rich culture, which I need to learn more about.
Sun Chao: What would you miss most when you leave China someday?
José Augusto Duarte: I will miss certainly the generosity and hospitality of China. Wherever I go, I would always receive a lot of hospitality and warmth. It's more immaterially and also quite touching. I like the energy of Chinese society. I like going out nearby, walking or riding my bicycle, to see the energy and the determination of this society. I like to go to Panjiayuan, talking with the sellers of old things. Chinese people are real "fighters" and this is what I appreciate. I will miss emotionally these things most.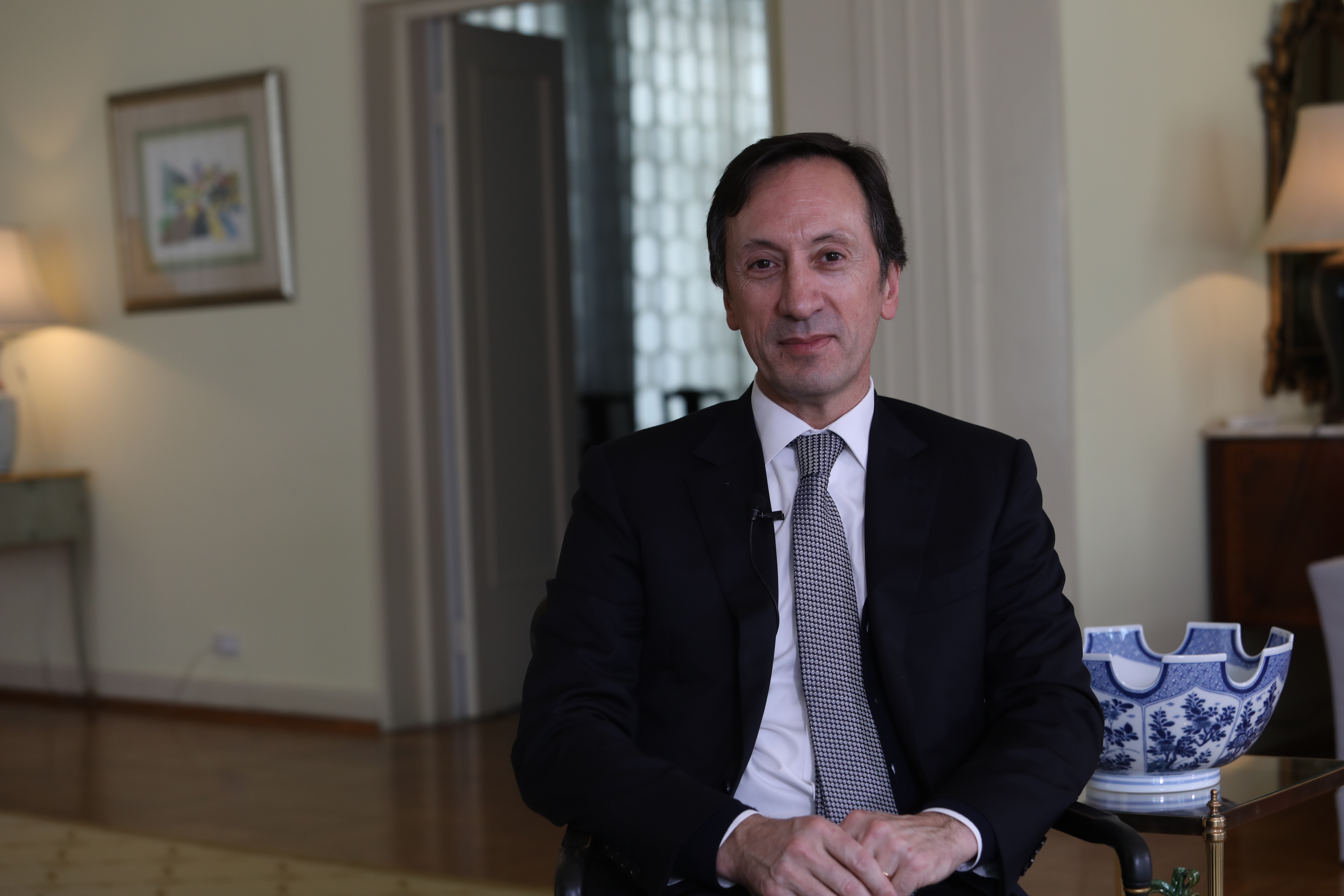 The hospitality of Portugal
Sun Chao: When the rest of the world is talking about your country, what would you want them to know and to remember?
José Augusto Duarte: First of all, people always feel welcomed in Portugal and that we are hospitable and generous with foreigners, regardless of their religion, race or whatsoever. It's important when you go to a place that you feel welcomed but not rejected. Secondly, we have a long history, many monuments and many cultural heritages that deserve to be discovered. Besides, people express themselves through food in Portugal, very much like in China, families and friends like to celebrate with food around the table.
There are a lot of Chinese restaurants in Portugal, nearly everywhere. We have around 35,000 Chinese living in Portugal, most of them coming from one city named Qingtian in Zhejiang province.
In China's Macao, you can see a lot of Portuguese restaurants of high quality, even if some are not run by Portuguese. In all of these restaurants, you could enjoy wonderful mixtures of Chinese and Portuguese cuisines. They are wonderful places to go and dine out, with first-quality dishes, wonderful cooking and some other exquisite things.
Dialogue is the best way to solve differences
Sun Chao: Would you please share with us some unforgettable stories during your professional life?
José Augusto Duarte: I was a French teacher before. Then I studied International Relations and Political Sciences in Portugal. In 1990, I became a diplomat, which was something that I really wanted to do. Now I have been a diplomat for more than 30 years.
In Portugal, I had the privilege to work with different Ministers of Foreign Affairs and with my president, directly with them, being their advisor or counselor. I served also in different embassies of Portugal around the world. I served in Washington D.C. in the United States as my first post, then at the Permanent Representation of Portugal to the European Union in Brussels, and in our Embassy in Madrid as Deputy Chief of Mission. I also once served as ambassador to Mozambique in Africa. Now I have the privilege of serving in China and the privilege to witness many conversations between my president and other heads of states, including the president of China. To organize those, I think, is quite interesting.
Sun Chao: What's your point of views on the Belt and Road Initiative? How to better engage in the Belt and Road Initiative?
José Augusto Duarte: In December 2018, during the visit of President Xi Jinping to Portugal, Portugal signed the Memorandum of Understanding on the Belt and Road Initiative with China. In that document, connectivity is one of the main points, which is connectivity between China and Portugal by sea, by road, but also by air. The Belt and Road Initiative was inspired by the old Silk Road. But nowadays with convenient air transportation, we have also invented Air Silk Road. Connectivity by air is also indispensable.
The connectivity between our two countries by land, by sea and by air is quite important for the bilateral relation, and it is partly because of the geographical positions of China and Portugal. Portugal is the first country you would arrive in Europe if you sail across the Atlantic Ocean, and it is the last one if you go by road. Portugal connects Europe and the Panama Canal, where global commerce starts. No matter from the coast of the Atlantic in Americas, or from the coast of the Atlantic in Africa, Portugal is the first European country to arrive. So the connectivity, geographically speaking, between China, far east, and Portugal, far west, is quite important for everybody. It will contribute to global economy in the 21st century so that everybody could gain profit from it. That's why we want to make it true the connectivity between China and Portugal.
Sun Chao: How do you see the future of globalization?
José Augusto Duarte: We have challenges, all of us. I personally believe that the best way that we have to solve the differences is through dialogue all the time. I appreciate the differences in people. I think that makes us richer as a group. Nevertheless, we have to have some shared values. That's why the United Nations advocates multilateral approaches. It is the shared values that put us together. We should seek unity in diversity. We can be diverse. But we also should be united in some values. We have different fields, different religions, different races, different traces in the world. We need interactions, dialogues and understanding. Reaching agreement is a part of our nature, not confrontation. So I think to build a shared community of human being is important. It's for peace and higher level of interaction. It's always needed for the common good of human.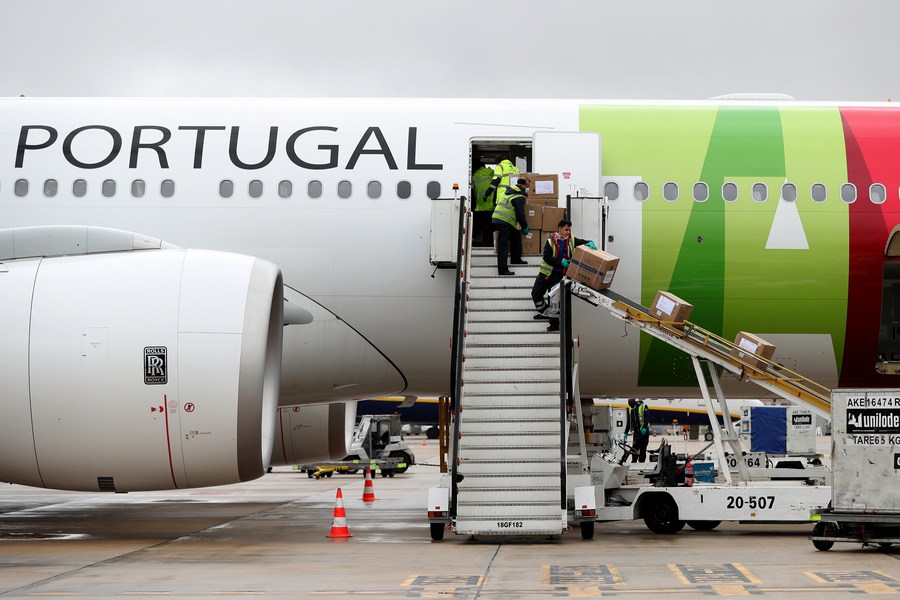 China's development benefits the global economy
Sun Chao: During the past 40 years, hundreds of millions of Chinese lifted their life out of poverty. We successfully completed the poverty alleviation. How do you see the leadership of CPC for China's development and Chinese people?
José Augusto Duarte: I am a friend of China. And I am pleased to see the good of China. Honestly, I think that the development of China is good for China and for everybody around the world. The less poor people we have in China, the more capacity you have to interact with the others. With more consumers, the import will increase a bit more and then it will impact global economy. So I am happy with the success of Chinese stories.
We have the conclusion that successful development is always the result of good leadership and good people. You couldn't have one without the other. I mean, success have to be based on the good options of a government but also the hardworking qualities of the society. Because if the society doesn't treat government policies adequately, you won't have outcomes even when they are wonderful. Or sometimes, the society is hardworking, but the government doesn't lead and opt well, then you won't have a good outcome either. So, you have to mix both of them – the government needs to have the vision and makes good decisions at the right moment, the people need to have determination to be hardworking. China has both.
Deepened cooperation on economy and culture
Sun Chao: Green economy is vital to every country. And I wonder if there will be any cooperation in green economy between our two countries in the future.
José Augusto Duarte: I hope there would be a lot, because this is the future for global economy, not just for Portugal and China. It's a question of survival of human race. We need to turn to a circular economy, something that can be reproduced again.
So in these years, Portugal and China have already cooperated, for example, in energy. For Portugal, China is an important investor in energy and green energy. We are looking forward to receiving more industrial investments from China, including producing batteries for cars and electric buses. It's for the common good, not just for China and Portugal. The global economy needs to be reinvented. Circular economy in certain ways, could achieve the maximum.
Sun Chao: China is the largest trading partner in Asia to your country. What will be the key cooperation in trade, in economy in the future?
José Augusto Duarte: Portugal and China have a very special relationship. We have a relationship that has lasted for more than 500 years. Macao is a bridge between the Portuguese and Chinese. Macao is very significant to the way in which we perceive China and to the peaceful and positive approach in which we have watched China all the time.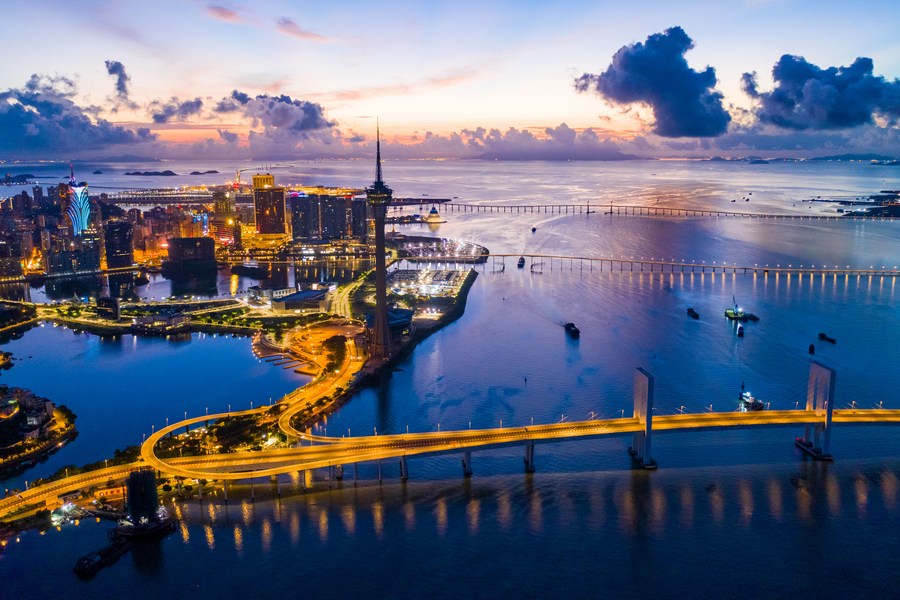 Because of Macao, the quality of our political interaction and the diplomatic relation is always quite high. Every Chinese president, since 1979 when we established the diplomatic relations, has visited Portugal. Portugal is a small country, but Chinese leaders have never failed to recognize the special role and they attached great importance to the significant dialogues with Portugal. All Portuguese presidents or Portuguese prime ministers visited China since 1979 also. China is a big and also a special country for Portugal. The quality of interaction between Portugal and China in terms of politics and diplomacy is quite high.
In terms of the economic communication, it's good and it's improving, but not comparable to the interaction on politics and diplomacy. Because of the pandemic, the commercial exchanges decreased, which is understandable and inevitable, I think. But we still stand a chance in the future, to recover from this pandemic – Portugal could benefit from importing more quality goods from China. Also, China has huge capacity to import more goods of quality from Portugal. I think we should, based on the common benefit of Portugal and China, increase the level of our commercial exchanges.
Sun Chao: How about the culture exchanges between the two countries?
José Augusto Duarte: I think cultural exchange is a key element. In Portugal we know much about China. China is a remote country for us, geographically speaking.
China has a different culture. Knowing a bit more about China is good for us, because we can enrich ourselves in terms of knowledge. But to narrow the gap between Portugal and China, it's far more important to know firstly, more about the languages, then a bit more about the culture of this people and the civilization. Chinese people have made a huge effort on that. There are now more than 50 universities in China teaching Portuguese language and culture. And we are also making a huge effort to translate Portuguese writers' works into Chinese and to publish them here. Through that, you can discover the voices, the literature and the schools that we have in different times in Portugal history.
And it's also important for us to know a bit more about the Chinese writers. We know basically the modern ones, but we don't know much about the classical ones. For example, we know Confucius, Zengzi, but we don't know much about the Tang and Song poets. We have to work to deliver more fruit, because knowing each other is the prerequisite of understanding. Nobody could appreciate something that he doesn't know. So the more we know about each other, the more respect, more curiosity, easier dialogue, and certainly even greater appreciation we will have, though it's a long process since we have a lot to improve.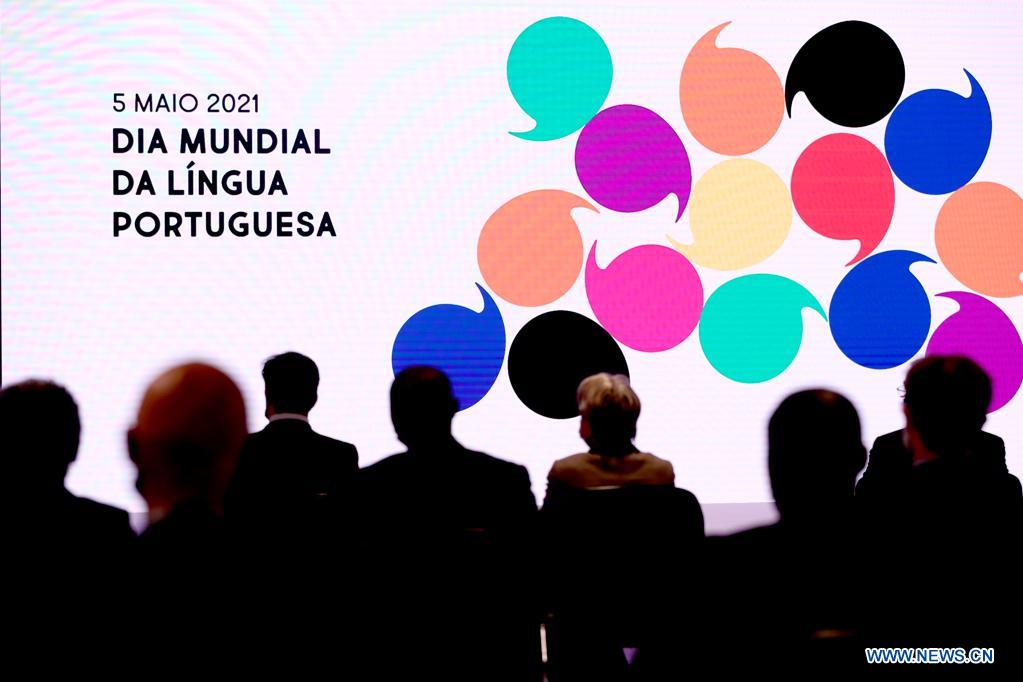 We invited artists here. We have now 23 Chinese translators, translating books from Portuguese dialects to Chinese, to mandarin. Then we will publish them in different cities of China, in Beijing, in Shanghai, in Harbin, in Chengdu, in Guangzhou. Many men and women in Portugal wrote poetry, and stories, maybe a love story, a war story, adventures, or child and juvenile stories. They are quite popular also in China with beautiful drawings. Translating Portuguese literature is quite important in spreading them in China.
Our next book is, a collection of poems by a lady. That was in the 1920s in Portugal, and she was an independent woman for local costumes and local patrons. And she had poems that, in my point of view, are quite close to Chinese aesthetic. She pays much attention to love and poetry, nature, the interaction between love and nature, and the spirits that can always be seen in traditional Chinese literature.
Well, basically, "What is it to be a poet? To be a poet is to be higher than a common man. It's to be loving one and the other, and describing and singing days, singing to everybody around." Being a poet is being brave, coming out of comfort zone. In certain ways, it means to be a leader, an emotional leader, an intellectual leader. Being a poet is to live passionately and strongly. That's by a woman in 1920s.
I think women here in China are quite independent, it is quite fascinating for me, honestly. And we are helping a lot of Portuguese female writers' works to be translated. They have different styles, and they are quite inspiring.
Sun Chao: What's your favorite motto or sentence from your country that you would like to share with Chinese friends?
José Augusto Duarte: The former Portuguese president, Mário Soares, once said, one just loses if one just stops fighting. It's not only a political sentence but also a motto for life. You can lose now, but if you keep fighting, you will win later. I really appreciate this motto for life. For example, you can be sick today, but you won't die. You keep on fighting, tomorrow you will be better, and finally defeat disease. Similarly, we can overcome this complicated pandemic as long as we don't give up and keep on fighting. Life is also exactly the same thing. Sometimes you can have a step back, but don't give up, and I am sure that tomorrow you will be convinced that you are the best for it. This motto can be for profession, for politics, it can be for everything. So for me, it's quite inspiring, one who stops fighting is the one that loses, also, the one who keeps fighting will always wins one day.