Artificial Intelligence and Hotpot: A Good Mix or a Recipe for Disaster?
Is the use of this technology a clever ploy, a gimmick for businesses to make customers part with a bit of extra cash? Does it really benefit the consumer and the business, or is it a five-minute fad that has no lasting appeal?
The 5th World Internet Conference (WIC) in Wuzhen finished last week, making waves around the world for the different ways Artificial Intelligence (AI) could be applied. From an AI TV anchor to face recognition software that could find your doppelganger, the application of this technology seems to have no limits.
The Chinese government certainly hopes so, with President Xi Jinping acknowledging that AI development is imperative to the future of China, most recently at a Politburo session dealing with the subject.
"AI is a vital driving force for a new round of technological revolution and industrial transformation, and accelerating AI development is a strategic issue to decide whether we can grasp opportunities," Xi was quoted by Xinhua as saying after the meeting.
The State Council also published last year an ambitious plan to equal the world's leading powers in AI by 2020, lead the world in certain aspects of the technology by 2050 and become the world's leading power in AI by 2030.
But is that true? Are there any limits to this technology?
For some, the announcement that a hot pot restaurant in Beijing was hiring metal robots to slice and serve food at the expense of highly trained, professional staff, was a step too far. How could a bunch of R2-D2 type waiters, whizzing around tables and tooting computing noises, improve a restaurant that is famed for its high quality and customer service?
Is the use of this technology a clever ploy, a gimmick for businesses to make customers part with a bit of extra cash? Does it really benefit the consumer and the business, or is it a five-minute fad that has no lasting appeal?
Panasonic and Hotpot Team Up to Improve Efficiency
The hot pot restaurant in question, Haidilao (海底捞), believes their partnership with Panasonic is benefiting both customers and shareholders alike.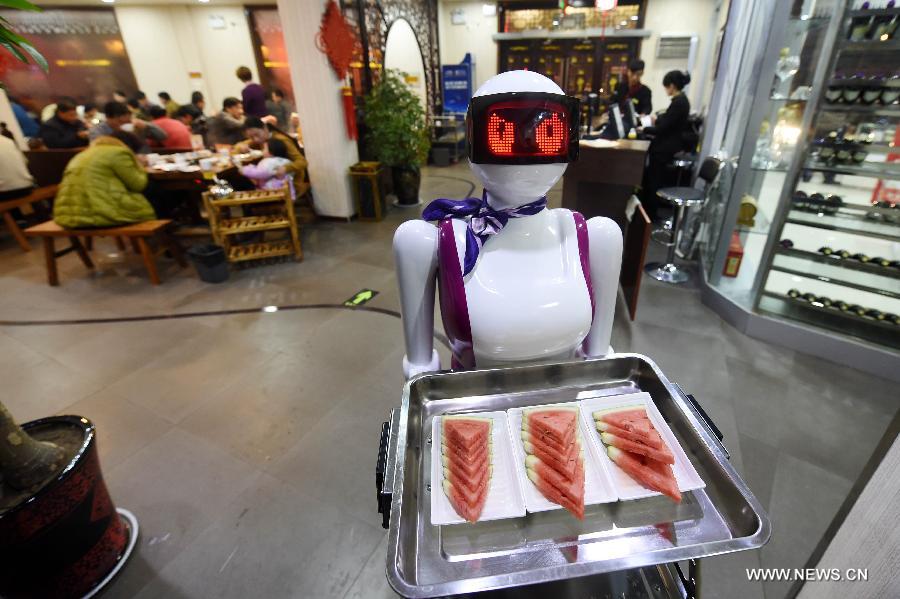 All the raw meat and vegetables are prepared by robotic arms, with food freshness and stock-take's taken care of by smart technology, making the process more efficient.
The restaurants famous soups, which form the base of the hotpot are then prepared using the robots, which can make any concoction to suit the customer's needs, and then have it stored them in the cloud for future use.
On the restaurant floor, the smart technology determines the temperature of the pots using weight. This technology will eventually be rolled out to some 5000 restaurants, according to Shao Zhidong, Haidilao's Information Officer, which could save the restaurant as much as ten per cent on its electricity consumption per restaurant.
The robotic waiters, without whizzing or tooting, help deliver and collect trays from the restaurants 93 tables, which has helped cut staff costs but not enough to affect their most important commodity, service.
"Ideally, we will bring down the staff size to about 130 to 140 per restaurant from the current 170 level," said Shao. "But it would never be possible for a restaurant to go unstaffed … It is said that dining is a combination of two: before the dish comes to table, it's logistics; but after that, it's called service."
Smart Hotels Personalising Customers Experience
Other businesses also beg to differ, such as Binzhi AI Hotel, a small boutique hotel set in the picturesque part of Wuzhen, where bridges, canals and now AI can be found.
Whilst a definite draw for people to the hotel is its fancy tech, the applications of it are improving customers experiences and reducing running costs.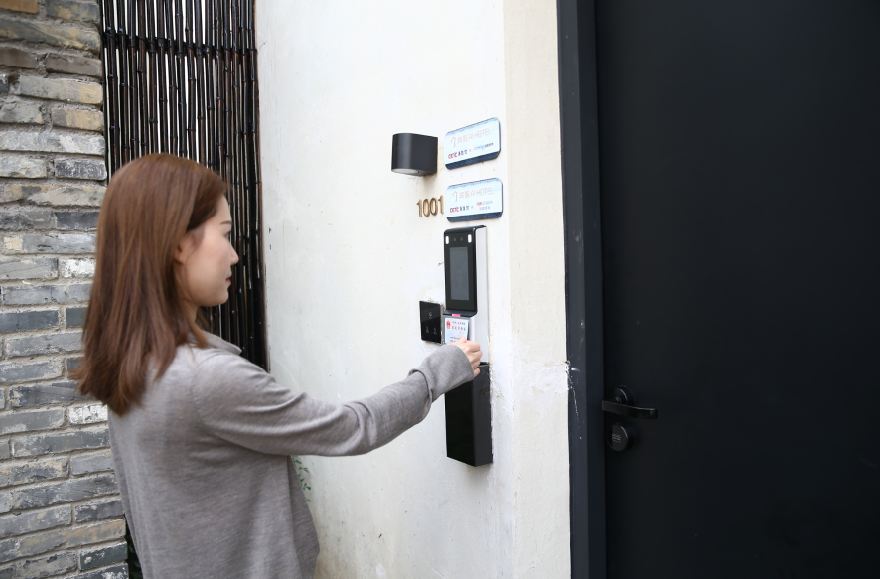 Upon entering the room using face-recognition software and scanning an ID card, customers are monitored, so their stay can be made as comfortable as possible.
Electricity output and even hairdryer usage are monitored so staff can tell the customers sex and then produce a more personal service, says Wu Zhenwei, project director of the Tan Alley Wuzhen Eco and Cultural Community, where the AI hotel is situated.
Zhu Zhaokui, assistant general manager of Cethik Group Wuzhen Avenue Technology Co Ltd, who developed the system, says the application of the software is making the everyday management of the hotel more efficient.
"Such technologies enable small and medium-sized hotels to improve services and lower costs," he says, explaining that the room's AI technology helps turn the room's electricity off once someone has left, even if the card is in the power slot.
With power consumption costing medium-small sized hotels around 10% of profits, the technology can be used to nullify between 20-30 percent of this expense, according to Zhu.
Beijing Park More Than Just Feeding Ducks
It's not just Chinese businesses that are using this technology but now public parks as well.
Parks in China are a thing of beauty, with colourfully scented flowers, tall trees and mirror like ponds setting the stage for traditional musicians, singers, families and tai chi enthusiasts to spend their afternoon in total serenity.
At Haidian Park, however, the country's first 'smart' park in Beijing is now enjoying traditional park activities work in harmony with technology, thanks tech-giant Baidu and in conjunction with the District Government of Haidian.
People still practise tai chi, but now an augmented reality tai chi master helps guide them through their moves. Older people still walk around the park, sometimes backwards, yet now they are able to track their progress through the parks smart lamp posts, which record speed, time and distance and can be accessed through the face recognition software at the park's exit.
For those who fancy a more relaxing view of the park, Baidu's 'Apolong' autonomous bus offers a warmer way of getting around. With no driver, steering wheel or brake pedal to control the seven-seater bus, the vehicle quietly glides round the park, missing the many pedestrians who crowd round it to try and get a picture.
All this links to Baidu's new direction, announced at the Baidu World Technology Conference, which aims to make life easier and more entertaining through the application of AI technology.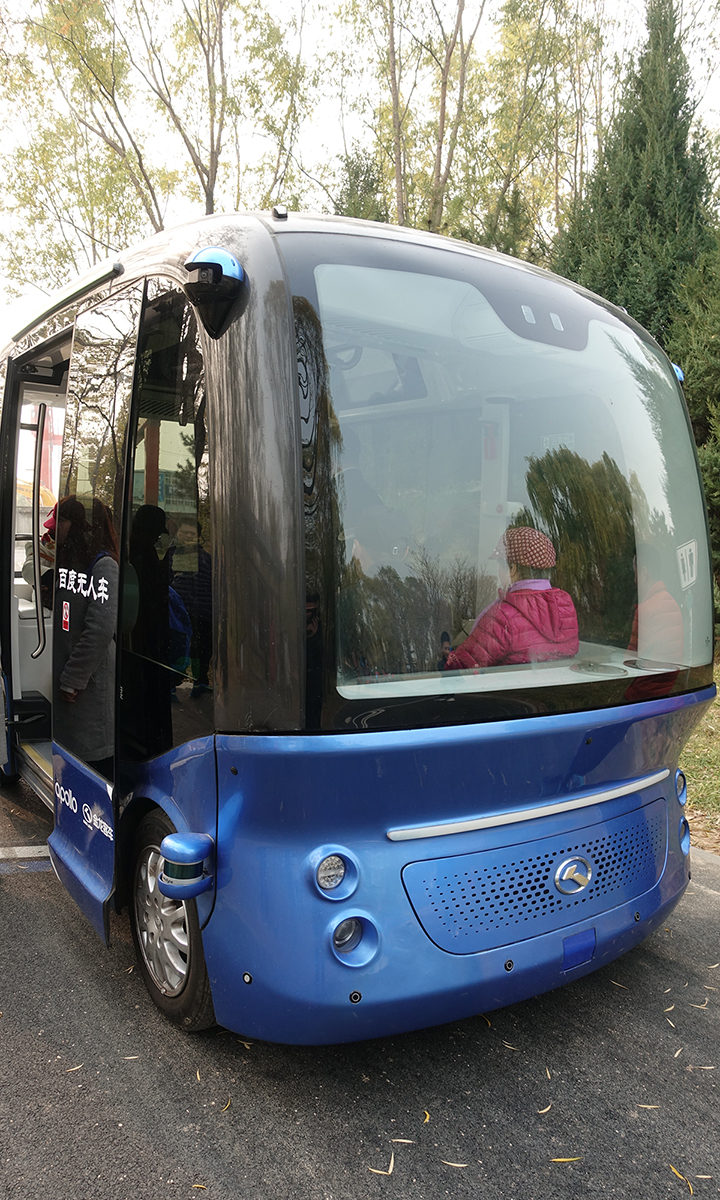 Announcing the 'ACE' plan, the company is working to to promote autonomous driving, connected roads and efficient cities. Beijing and Shanghai have already been earmarked as the pilot cities for using the urban management technology, according to according to CEO and chairman Robin Li.
"The real solution to traffic congestion will come from AI, not internet technologies," Li said. "AI-based traffic management is more sensitive and timely, and can reduce congestion time by 30 to 40 percent – more than double that of traditional methods."
The applications of AI technology in these unusual places may seem a bit gimmicky at first, but once you look at the specifics, they seem to be a perfect fit for the technology just as it is for other industries such as health, gaming and manufacturing. So, does AI have limits?
If it does, it seems that we haven't found it yet.
By Thomas Scott-Bell, an editorial writer for China Focus