Grape Wall of China: Uncorking the Rise, Fall and Revival of Chinese Wine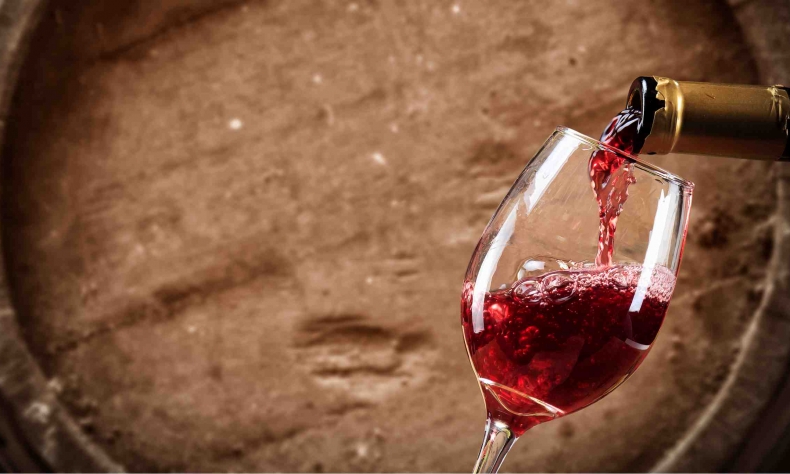 For years, drinking wine grew in China and was enjoyed by many, but by the end of the Yuan Dynasty, wine had been usurped by a different acholic beverage: Chinese Baijiu.
Editor's Note: China is in the midst of a wine renaissance, one that is driving a lucrative multibillion-dollar market for both domestic and international wine-producers. But while its recent foray into the industry maybe new, China in fact has a long and complex history of making and drinking wine, one that continues to influence consumers today. 
In part I of the Grape Wall of China, we look at the history of wine making from its birth nearly 7000-years ago, to its almost non-existence during the 1300s, and subsequent revival in the early 1980s.   
At the foot of the Tianshan mountains in the heart of the Gobi Desert stands a mini secluded oasis. But rather than luscious palm groves or a tropical lagoon, this area is covered in fresh creeping vines, ripe for making enormous vats of delicious wine.
Tiansai Vineyard, the oasis in question, was no more than a giant sandpit in 2010. But in the space of 10 years, over 330 acres of desert have been converted into some of the most fertile land in China, producing 500 tonnes of award-winning wine every year.
It has come to symbolise a growing band of new and exciting wine makers who are looking to add to China's centuries' old history of making and drinking wine, one that has witnessed both popularity and infamy, exceptionality and mediocrity, a near disappearance in the 1300s, and at last, a resurgence.
Wine culture 7,000 years in the making
Like a fine Bordeaux, China's history of making and drinking wine is long, rich and complex.
Some historians, such as Professor Peter Kupfer, author of Shine and Black Dragon Pearls: The History of Chinese Wine Culture, claim early winemaking practices in China can traced back nearly 9,000 years, having discovered pips from indigenous wild grapes at a site in Jiahu, Henan province that were believed to be used for making the first rudimental "cocktail" – or as Kupher claims, early wine.
Most historians however believe Chinese wine making dates back to the Han Dynasty, crediting imperial envoy Zhang Qian with bringing "sweet and succulent" grapes back from a diplomatic mission to central Asia over 2000 years ago. These grapes upon his return were quickly turned into wine, and thus earned him the unofficial title as China's founding father of grape wine.
Not that their initial results were either fruitful or delicious. Simple winemaking techniques resulted in small volumes of overly bitter wine being produced and yet despite the poor taste, only the most important in society were permitted to drink it.
Things improved greatly during the Tang dynasty – the golden age of Chinese art and culture – however, with a richer, more flavoursome and abundant product produced thanks to modern techniques brought back from another diplomatic mission to central Asia.
Drinking wine became an important part of Tang popular culture and was often referenced in literary works of the age, like in the Song of Liangzhou, written by renowned Chinese poet Wang Han:
Grape wine I would like to taste,
have to go yet I would crave.
Thou dost not tease drunk soldiers of all,
Long ago few come back from war.
For years, drinking wine grew in China and was enjoyed by many, but by the end of the Yuan Dynasty, wine had been usurped by a different acholic beverage: Chinese Baijiu. The high-alcohol, sorghum or rice-based liquor took over as the nation's most popular drink, while the rise of Islam in the north western regions of modern China – home to the best climate for wine making – saw it lose further popularity and momentum.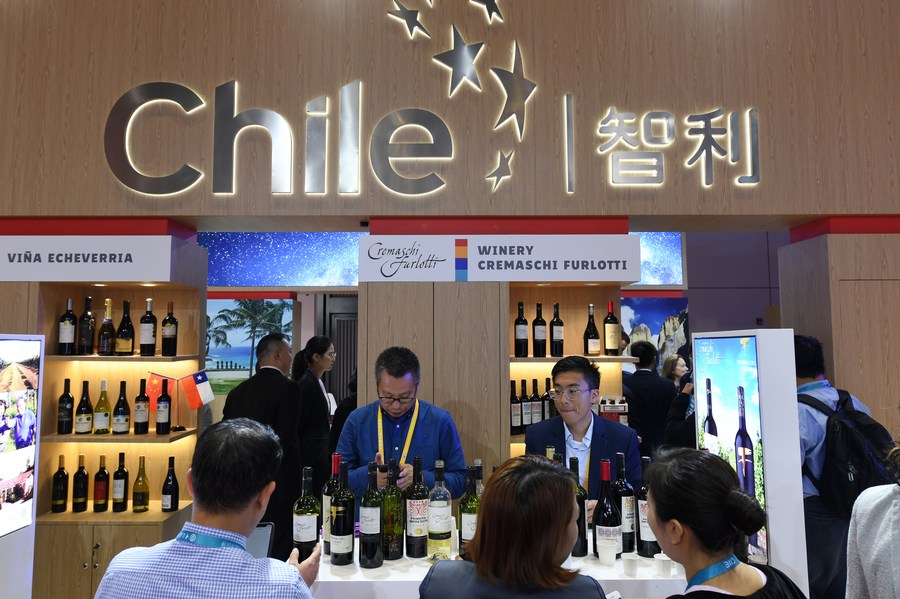 Wine makes a reappearance, State firms dominate  
In fact, wine did not seriously reappear in China until the 19th century, when European missions reintroduced grape vines to the country, as well as more advanced wine making technology. This lay the groundwork for the establishment of local vineyards such as Changyu Pioneer Wine CO. Inc., set up by Chinese businessman and politician Zhang Bishi in 1892.
Despite this more professional system, wines produced in China during this time were still characterised as overtly sweet rather than dry. It wasn't until thirty-years after the People's Republic of China was founded that "modern" wine was finally embraced by Chinese wine producers.
"People drank a lot of sweet and semi-sweet wines during the 1970s and 1980s, but that's not really the wine which we drink today," says Zekun Shuai, a Chinese wine expert and writer based in Beijing. "It wasn't until Dynasty, one of the first producers of semi-sweet and dry wines in China, that the wind of change from sweet to dry wines started, and when people realised that wine is a culture with something more about it."
The decision by Dynasty, a Sino-French joint venture between Tianjin City Grape Garden and French cognac producer Remy Martin, to make dry wine was a seminal moment in China's wine history.
Wine drinking was also limited to a few special occasions such as weddings, or drank for its perceived health benefits, according to Shuai. Other wine products such as white wine or champagne were also a definite "no-no", especially given their need to be served chilled and that generations habit of shunning drinks below room temperature.
A lack of wine education, less disposable income and a "sweet-tooth" meant wine consumption lagged far behind that of beer or Chinese Baijiu. The lack of competition, as well as a focus on marketing and branding over quality, meant Chinese wines earned a reputation for being somewhat inferior in quality to their European counterparts.
Nevertheless, in the space of 20 years, Chinese wine was back on the map, just as it had been 2000-years before. More importantly, this mini-revival would also set-in motion the beginning of China's new love-affair with pounding grape, one that would lead it to become the most important new wine market in the world.
The article reflects the author's opinions, and not necessarily the views of China Focus.