Brexit Doesn't Blow Sino-UK Relationship Off Course as "Golden Era" Stays Strong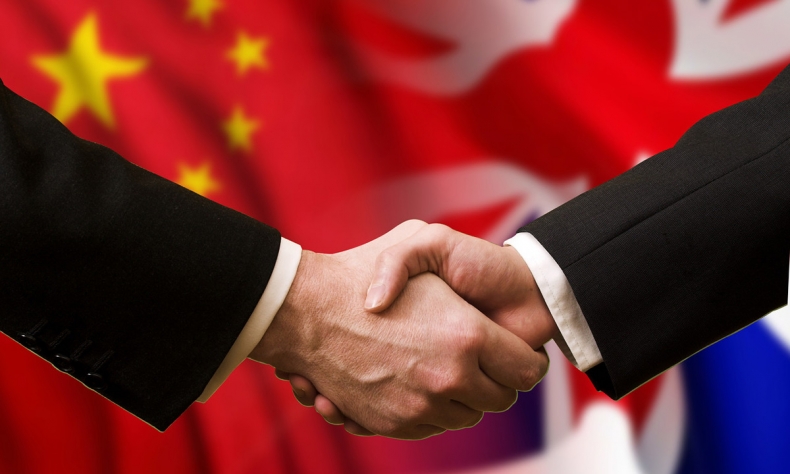 A week-long trip to an idyllic, snowy ski-resort high up in the Swiss Alps must have sounded like the perfect winter getaway for British prime minister Theresa May.
Unfortunately for her, instead of attending the World Economic Forum's Annual Meeting, she remained in London, as she and her cabinet attempted to steady the good-ship Brexit, which has been blown widely off course over the last month.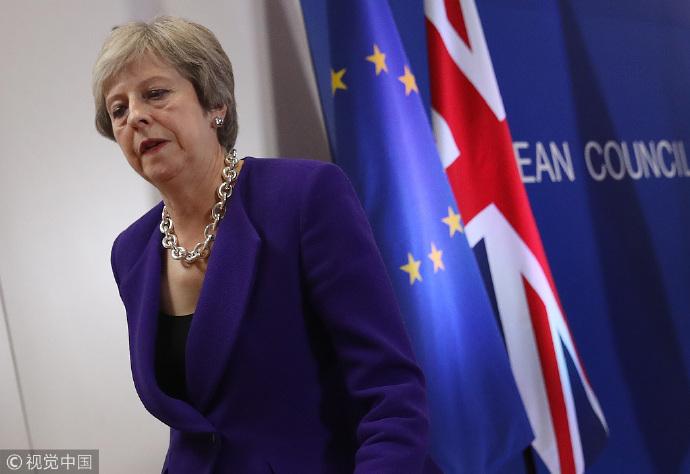 Recent events in Parliament have given Mrs May a mandate to return to Brussels and attempt to renegotiate issues over the Irish-backstop, which has become a red line issue for many Brexiteers (pro-Brexit voters).
However, Members of Parliament (MPs) still failed to drop the controversial and potentially dangerous 'no-deal' scenario, which has led to many businesses re-positioning themselves away from Britain.
Last week, Jaguar Land Rover have announced plans to slash 4,500 jobs worldwide, mostly in the UK and Ford have decided to restructure their 54,000-strong European workforce, partially as a result of Brexit, creating insecurity for its 13,000 UK-based workers.
This follows cruise-ship company P&O Ferries, music giant Sony, fellow car manufacturer Bentley and electronics company Dyson, who all announced plans to either move headquarters or re-register away from the UK, the latter to Singapore.
With the March 2019 deadline looming, thick black clouds are circling over Mrs May, who is quickly running out of time to navigate Britain out of this mess.
Britain Tops Foreign Direct Investment
But the wind can change quickly in politics, as one disaster is replaced by a success. In this instance, Deloitte's recent report on foreign direct investment (FDI) has given a boost to the prime minister and Britain's future post-Brexit.
According to the accounting organization, over the last three years, FDI into the UK has topped $140 billion, the most in Europe. The report showed the UK received more FDI than Germany and France combined, and ranked London as the world's top city for investment.
Appearing in Davos without the prime minister, UK International Trade Secretary Dr Liam Fox MP, was delighted with the news.
"The figures from Deloitte [sic] are clear – investors trust in the fundamental strength of the UK's economy because of our workforce, innovation, transparent regulatory system and efficient tax regime. We are a nation on the rise and, with my international economic department already working on our independent trade policy after Brexit, we will be able to place the UK firmly at the heart of the world's fastest growing regions."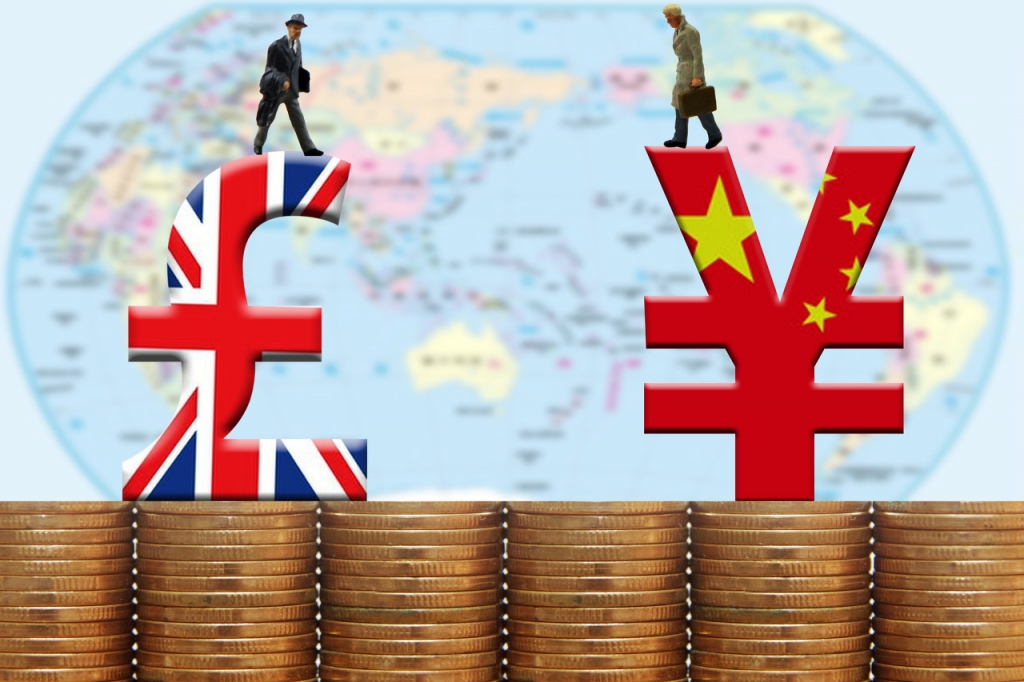 Brexit Doesn't Deter Chinese Businesses
One group that has seen Britain's investment potential over the past three years has been Chinese businesses.
Law firm Baker McKenzie and research company Rhodium Group have found that the UK was the largest recipient of outbound Chinese FDI in 2018 with $4.94 billion, more than Sweden and the U.S., with the latter having historically received the most.
While this is a decrease from 2017's historic $20.8 billion, Chinese investment in the UK has reduced as a result of a natural global downturn in FDI, not a lack in confidence in the UK's market, according to Asia House analyst Ed Ratcliffe.
Ratcliff, whose company focuses on trade expertise, investment and public policy in London, claims we should be calm over the effects Brexit is having on Chinese investment.
"Chinese investment in the UK appears not to have been greatly affected by the spectre of Brexit since the referendum in June 2016″.
In fact, sentiment from Chinese businesses to invest in the UK appears strong.
Nearly half of Chinese Business leaders surveyed by Brunswick (47%), a leading research group, said they were more likely to invest in the UK as a result of Brexit, citing confidence in a China-UK trade agreement (49%) and a friendlier business environment (47%).
Jiang Suwei, partner at PwC, said Chinese investment in sectors such as energy, utilities, infrastructure and real estate development, manufacturing and financial services are already significant and will continue to grow.
High-profile investment projects announced over the last three years such as China General Nuclear Power Group investing $7.65 billion in Hinkley Point C nuclear power station, Chinese telecommunications giant Huawei Technology Corp investing £3 billion in the UK over the next five years and GR Properties buying Juxon House in the City of London for £134.5 million, have increased in variety and size as Chinese business leaders make the UK their FDI home.
Such are the possible gains Chinese business leaders see in the UK, only 14% declared themselves less likely to invest because of Brexit, according to the report.
Britain Welcomes Chinese Investment
This vote of confidence from the world's 2nd largest economy is exactly what the government and Brexiteers wanted when they envisaged leaving the European Union (EU) in 2016.
Bringing more Chinese investment into the UK has been a policy pursued by former UK prime minister David Cameron and Mrs May, who in February 2018, stated "Global Britain" and "Global China" should work side by side.
"The UK and China are opening a new chapter in our Golden Era," said the prime minister in Shanghai, where £9 billion worth of trade deals were signed.
"I've seen our businesses making new alliances and forging new partnerships. I've seen our people learning about the world through education and about each other through culture. And I've seen that China and the UK are determined to build on our deep and mature ties to promote national and global prosperity throughout the 21st century."
British public opinion has grown for closer Sino-UK relations, with 54% of UK adults expecting the relationship to strengthen due to Brexit, according to Brunswick's report.
David Reay, who has worked in the clothing manufacturing industry for over 30 years, is excited by the opportunities leaving the EU brings.
"From operating in my sector for all of my life really, I've never seen any help from the EU or the EU Commission, it's only been a hindrance," he said.
Now though, Reay in his role as chairman of Northern Clothing and Textile, is looking forward to more Chinese investment and the expertise they can bring.
"I'm looking for investment. I'm looking for financial investment but I'm also looking for an investment in skills, which I think Chinese companies will bring because they are very good at clothing manufacturing."
Next Step: Free Trade Agreement
The next step is a Free Trade Agreement (FTA) between the two countries, which both sides are keen to agree.
Speaking in June 2018, commerce minister Zhong Shan made a statement through the ministry stating that both countries had agreed to "actively explore the possibility of discussing a top-notch free trade agreement between the two sides after Brexit."
But while the UK and the EU still negotiate the Exit Bill, Chinese and British businesses continue to be left frustrated. A swift and amicable agreement between the UK and the European Union must happen, so a new era of Sino-UK "golden relations" can finally begin.
Lord Charles Powell, a former advisor to British Prime Minister Margret Thatcher, believes whilst the UK and the EU are taking their time to agree a deal, once one is in place, an FTA between the China and the UK will be plain sailing.
"Whatever form Brexit takes Chinese companies can be confident that the UK market will remain wide open for Chinese investment. There may be some tighter screening of take-overs in sensitive sectors. But Post-Brexit Britain is committed to seeking a bilateral Free Trade Agreement with China and in all likelihood will want a bilateral investment treaty too."
By Thomas Scott-Bell, an editorial writer for China Focus