【BRI Ambassador Interview】 Ambassador of Ethiopia: We Need Grand Initiatives such as the BRI to Bring us all Together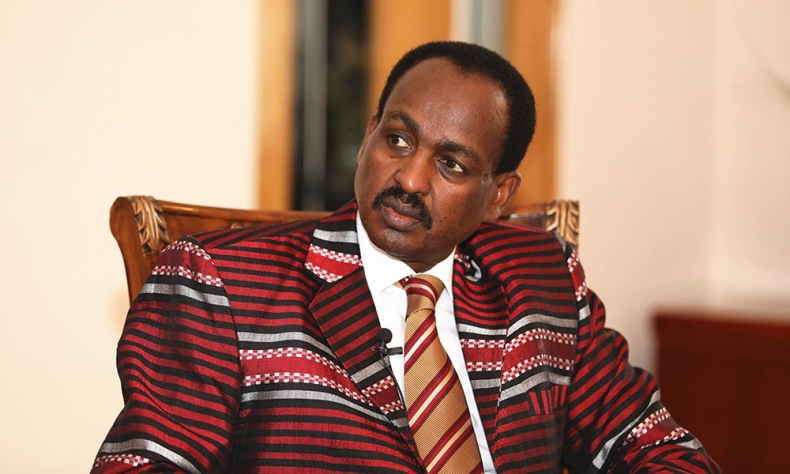 "The Ethiopia-China strategic partnership, under the framework of the Belt and Road Initiative, aims to realize the connectivity of the two countries. What's more important is to create a platform to work together. So this is a great opportunity. It is also the reason that Ethiopia is actively participating in the initiative."
The second Belt and Road Forum for International Cooperation in Beijing on April 25-27 is China's most important diplomatic event of the year hosted on home soil. Over the last six years, 123 countries and 29 international groups have signed cooperation documents on jointly building the Belt and Road Initiative (BRI). But what has the BRI brought to other countries? China Focus has jointly launched a series of in-depth columns titled "BRI Ambassador Interview" with DRTT Group and China Development Observation, to show you the real thoughts of the ambassadors of Belt and Road countries and leaders of some international organizations or their representatives in China. Today we have an exclusive interview with Teshome Toga Chanaka, Ambassador of Ethiopia to China.
China-Ethiopia Comprehensive Strategic Partnership
Sun Chao: China-Ethiopia cooperation has become a model for China-Africa cooperation and South-South cooperation. What are your opinions on the future development of China-Ethiopia relations?
Teshome Toga Chanaka: China and Ethiopia are old friends, and old civilizations. Our bilateral relationship started in 1970 and since then, we have been working closely with China. But our relationship with China also blossomed and strengthened when the new government came in and from that point, the bilateral relationship grew from strength to strength.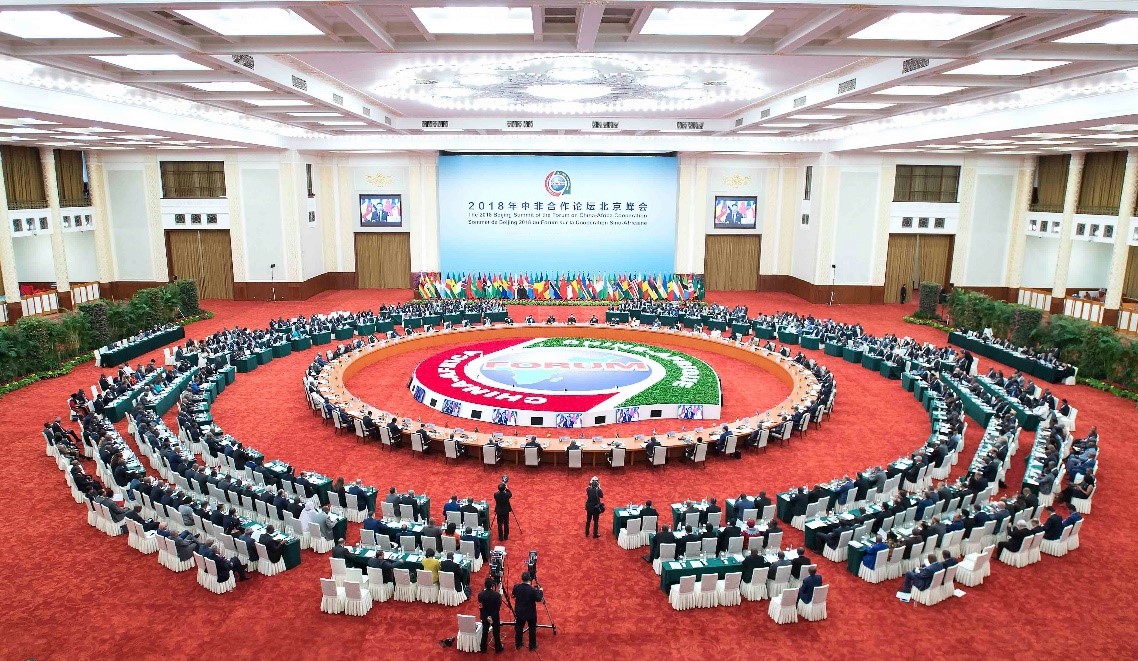 In 2017, the Prime Minister of Ethiopia came to Beijing and President Xi Jinping advanced the bilateral relations to a comprehensive strategic partnership. I was told that this is the highest level of bilateral partnership that either China or Ethiopia have with any other countries. At present, our bilateral relations are the best in history with a partnership that is the best in political trust, equality, mutual trust, mutual respect, and mutual interests. It is a blessing and an honor to serve as ambassador in this good environment.
China is Ethiopia's key source of foreign direct investment. Many Chinese companies have been working and investing in Ethiopia. They have several infrastructure projects in Ethiopia. What's more, China is Ethiopia's major trading partner. Even though the trade balance is in favor of China, China has really opened the economy for us so that we can have a tax-free opportunity to export not only from Ethiopia, but from the least developed countries to China. We need to improve our exports in terms of quality and quantity, reduce the deficit in trade, and promote the modernization of Africa as a whole.
China and Ethiopia are also close friends in regional issues. China is Ethiopia's largest peace-keeping contributor in the world. China contributed many resources and capital in the peace-keeping missions of Africa. We will work to resolve regional conflicts and critical issues, and we will also work together with China on several global issues including terrorism and climate change.
The cooperation between Ethiopia and China is based on two important frameworks: Priority Country and the Forum on China-Africa Cooperation (FOCAC). Our relations have surpassed that of ordinary partners, which proves that China-Africa partnership is win-win cooperation. Also, Ethiopia has been an active participant in the FOCAC. In September 2018, the Prime Minister of Ethiopia came to Beijing to participate in the FOCAC and joined the "Belt and Road" Initiative.

"We Need Grand Initiatives such as the BRI to Bring us all Together."
Sun Chao: The Belt and Road Initiative is a grand plan proposed by President Xi in 2013. How do you evaluate the initiative?
Teshome Toga Chanaka: The history of trade between Ethiopia and China can be traced back to the Han Dynasty.
We have huge opportunities in the 21st century but also encounter huge global challenges. We need grand initiatives such as the Belt and Road Initiative to bring us all together. The Ethiopia-China strategic partnership, under the framework of the Belt and Road Initiative, aims to realize the connectivity of the two countries, including the connectivity of people, infrastructure, trade, capital, and policy. What's more important is to create a platform to work together. So this is a great opportunity. It is also the reason that Ethiopia is actively participating in the Belt and Road Initiative.
We signed the MOU of the BRI with China and we have one major infrastructure project that has been constructed in the BRI – the Ethiopia-Djibouti Railway. Its construction is supported by Chinese companies and is a linkage between our exports and imports. That railway connection is critical for Ethiopians, it is like our lifeline.
Of course, the BRI is surely to encounter challenges. It is a grand project of tremendous scale, with the active participation of more than 140 countries. There will be more challenges on organization policies, implementation capacity, financial capacity, and technological capacity. We are not all at the same level. But I believe the most important thing is the political commitment. If there is a good and strong political commitment, then there will be an idea of coming together to learn from one another, to help one another, and share experiences. The idea of bringing so many diverse countries together is a big challenge, but more importantly, the BRI has connected all these countries and provided a platform to consult, learn from, and share experiences on global issues that challenge common interests in bilateral and multilateral relations.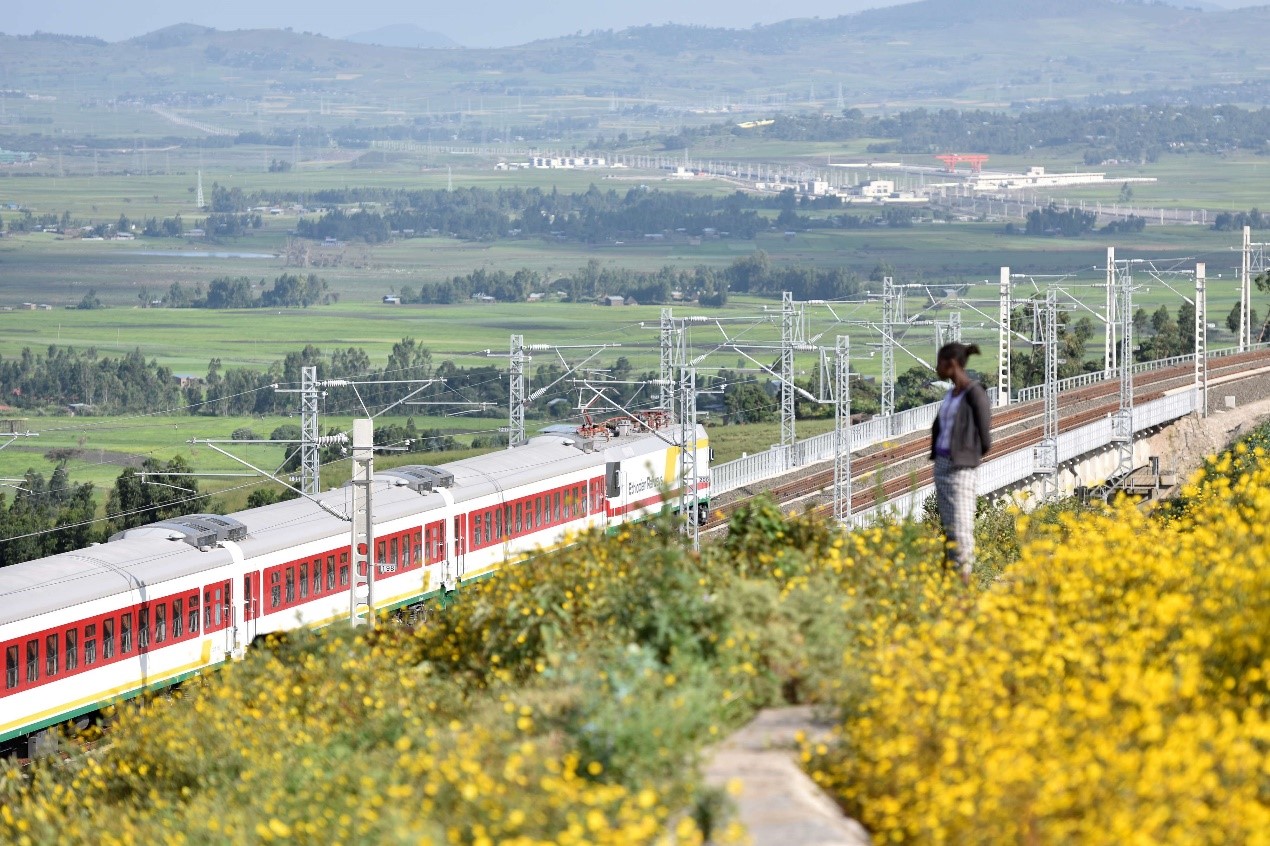 Sun Chao:There are already a lot of Chinese companies in Ethiopia building industrial parks. You frequently said that you want to attract more investors. Are there any specific plans or actions in this regard?
Teshome Toga Chanaka: First, China is the economic leader and we want to make sure that we can attract more Chinese investment. That is my No.1 priority, and I need everybody's help and assistance in that regard.
The second thing is, we are still dealing with bureaucratic problems. The government has taken measures to pull up the administration at the timing of two years to create a better investment environment. Our government is undergoing reform to provide better government services.
Protection of properties and a more efficient jurisdictional system would be advantageous for foreign direct investment. We will continue to promote the infrastructure, improve the constancy for foreign currencies and maintain a steady development model, sustainable macro-economic policies, and optimum government administration to provide foreign direct investors with the certainty and security of investment they need. We have a strong Party and government to ensure these requirements.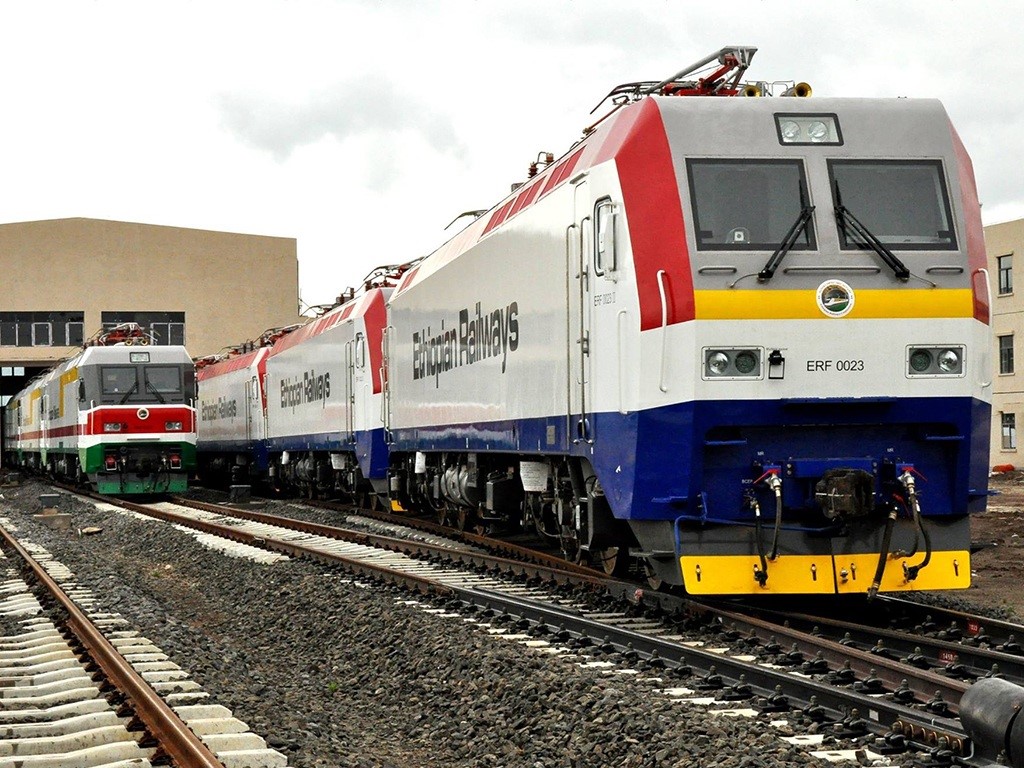 Sun Chao: The Addis Ababa-Djibouti Railway has highlighted the importance of the BRI. How can international cooperation play a better role?
Teshome Toga Chanaka: For instance, the Ethiopia-Djibouti Railway is a lifeline for Ethiopians. Djibouti is a strategic partner and about 80-90% of freight is from the port of Djibouti. Before the Railway opened, it took approximately two days to transport goods from Djibouti to Ethiopia via trucks. But now, it only takes 10 hours. Not only did it shorten the time needed, it also dramatically increased the volume of capacity of both freight and passengers. The scope of cooperation for the two countries has become wider. At the same time, this is not just a part of a regional cooperation project, but also part of the "Belt and Road" Initiative. Not only China and Ethiopia benefited from it, so too did more countries. The Ethiopia-Djibouti Railway is not just a showcase of the BRI, but also of South-South cooperation.