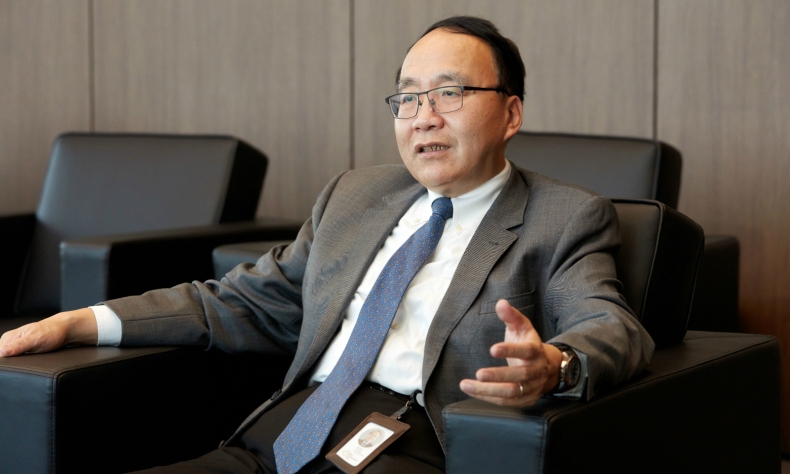 【BRI Ambassador Interview】NDB Vice President: The BRI Is a New Version of Globalization Strategy
"The fact that views on the BRI vary and even go a bit far, in itself, is perfectly normal rather than surprising. Different voices should be allowed, but this means that more explanations should be given if unfavorable reviews exist."
The second Belt and Road Forum for International Cooperation in Beijing on April 25-27 is China's most important diplomatic event of the year hosted on home soil. Over the last six years, 123 countries and 29 international groups have signed cooperation documents on jointly building the Belt and Road Initiative (BRI). But what has the BRI brought to other countries? China Focus has launched a series of in-depth dialogue column "BRI Ambassador Interview" jointly with DRTT Group and China Development Observation, to show you the real thoughts of the ambassadors of Belt and Road countries and leaders of some international organizations or their representatives in China. Today we have an exclusive interview with Zhu Xian, Vice President, COO of New Development Bank (NDB).
When Mr. Zhu was asked to share one of his favorite mottos, he said, "Actually, China's development experiences are changing, but its key is in one sentence, 'Development is the absolute principle'. In many developing countries, development remains the dominating factor. We should not regard GDP growth as the most direct and important target, instead, quality, efficiency, and sustainable development should be valued. Although connotations of China's development have changed, 'Development is the absolute principle' remains the truth which withstands practice."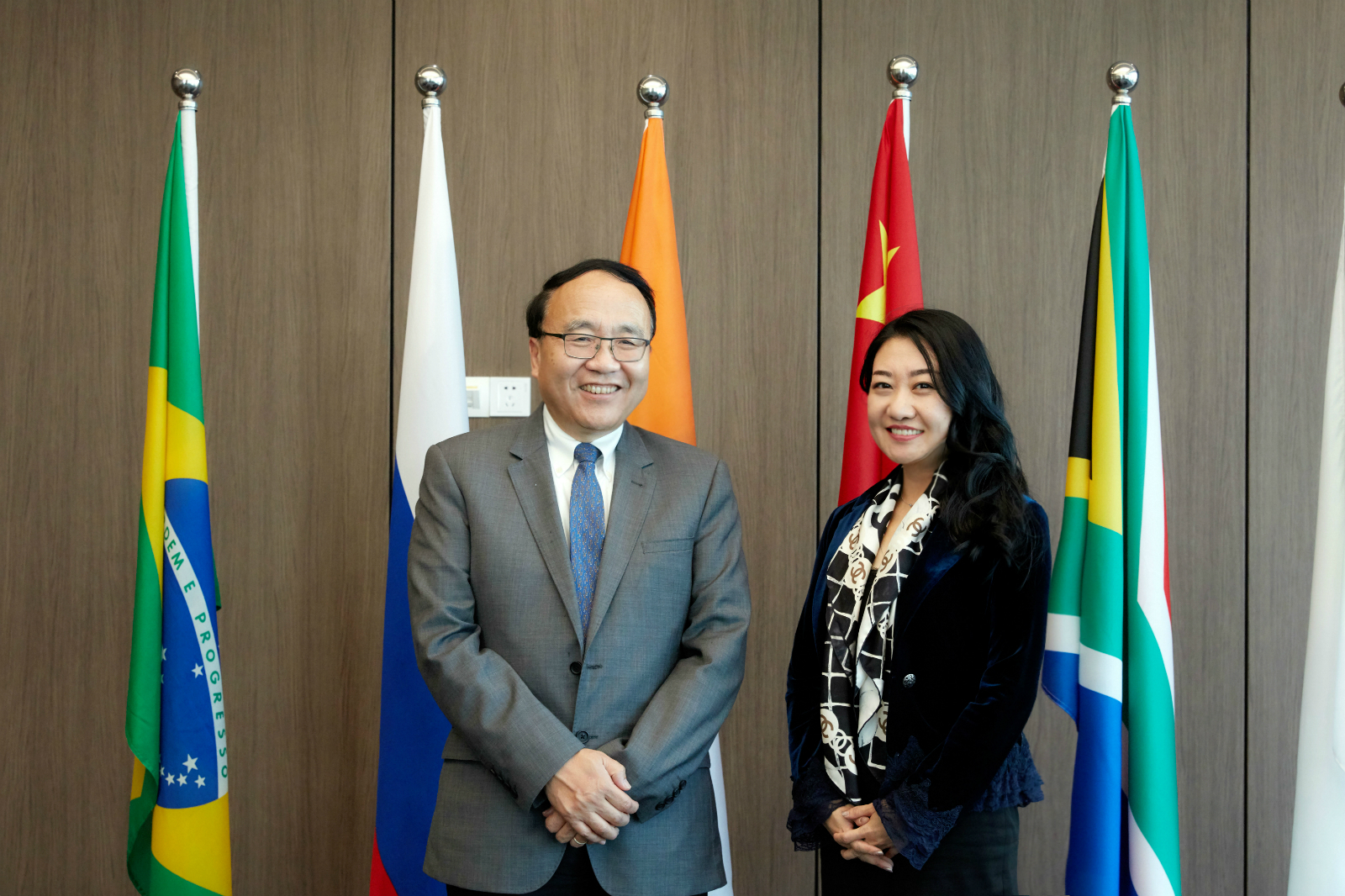 BRI Is a New Version of Globalization Strategy
Sun Chao: What is the significance of the BRI launched by China? How do you understand the initiative?
Zhu Xian: As for the significance of the BRI, many scholars and influential people have made many interpretations and evaluations. My interpretation may not contain many distinctive features, but I would like to talk about it based on my work.
Firstly, during last year's Belt and Road Forum for International Cooperation, six multilateral financial institutions signed the Memorandum of Understanding (MOU) with the Chinese government including the World Bank, Asian Development Bank, the New Development Bank, the Asian Infrastructure Investment Bank, the European Bank for Reconstruction and Development, and the European Investment Bank, which shows our intention to actively support the Belt and Road Initiative.
Secondly, I do not simply regard the Belt and Road Initiative as a plan to build more infrastructure for the countries along the routes. I think it is a new version of globalization strategy advocated by China. We need to consider how to include these less developed nations into the process of globalization and international supply chain through this initiative so that these countries, with their own potentials and comparative advantages, can get rid of poverty and move from low-income nations to middle-income countries or even to high-income countries. This is an essential part of the BRI.
Thirdly, as a global initiative advocated by China, the BRI can be interpreted differently and an international version should be widely accepted by people around the world. In this way, everyone can be brought together under this plan.

The BRI Brings More Significant Contributions to the Whole World 
Sun Chao: How do you think we can unite everyone more effectively and work together to engage in extensive consultations, joint effort, and win-win cooperation so that more people can better understand and engage in the BRI?
Zhu Xian: The fact that views on the BRI vary and even go a bit far, in itself, is perfectly normal rather than surprising. Different voices should be allowed, but this means that more explanations should be given if unfavorable reviews exist. At the same time, China's actions are also important as they speak louder than words. It is true that China may gain tangible benefits from the initiative, but more significant contributions are being made to the whole world, with far more delivered to the countries and regions along the routes than to China alone. What is worth heeding meanwhile is that many countries involved are less developed, and different from today's China in a number of areas, so we might not expect them to totally borrow China's experience when carrying out the BRI.
Apart from respecting their local laws, regulations, and cultures, we need to notice unfavorable impacts or even potential risks brought to China's businesses and investors given the differences between China and the countries along the routes. Differentiated measures can thus be pursued under different circumstances. The BRI should also share visible benefits with local people, who, only in this case, can support it wholeheartedly. This of course concerns how to link a plan with reality.

The NDB Can Currently Provide Inter-Connectivity Between China and Russia
Sun Chao: Considering its unique features, what role can the NDB play in the BRI?
Zhu Xian: In the short term, the NDB can currently provide inter-connectivity between China and Russia as the first step to support the initiative. With stronger economic ties, the bank can help the two countries with their infrastructure improvements and with the mutual development of certain regions. Still, there would be further progress in the medium or long run. For example, Brazil and South Africa are drawing support from the NDB for their infrastructure projects that are found also related to China. For these economies where primary products represent a major proportion and many of them are exported, the NDB is needed to better their domestic infrastructure which can, more efficiently, facilitate the exportation of related primary-products to China. With more countries along the routes hopefully joining the bank in the future, more contributions can be expected to the BRI.
The author is the editorial board member of China Development Observation, Vice President of DRTT Group, and author of New Order: Ambassadors'Views on the Belt and Road Initiative.