BRICS: New Silver Lining for the World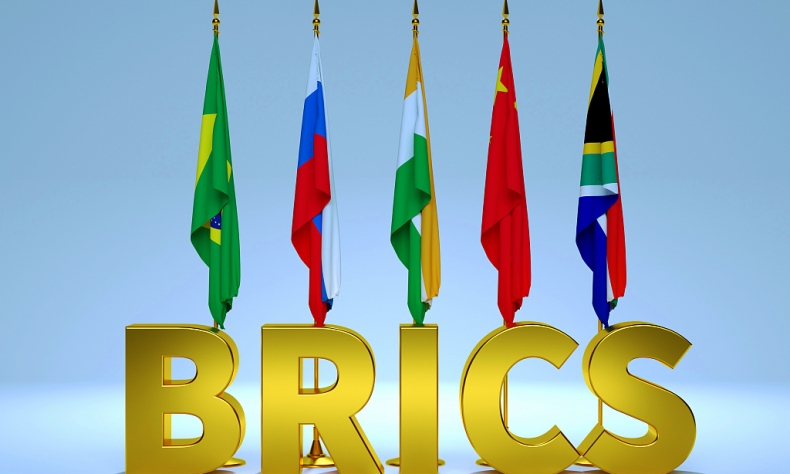 BRICS countries have not only sustained but fortified their economic and trade ties, delivering tangible benefits to global economic governance and fostering resilience in the global economy.
In the ever-evolving canvas of global governance, world economy and international diplomacy, BRICS is a new silver lining for needful integration, unity, inclusiveness and multipolarity. It stands as a model for transnational unanimity that discourages splits or divisions with full might.
Behold, BRICS is not a challenge to other existing blocs, rather a platform for forging partnerships on equal-footed modality for all members. This win-win philosophy resonates in an increasingly interconnected world that craves cohesive unity over division.
It is writ large that BRICS is committed to underpinning multilateralism, reforming the global governance system, and ensuring the representation and voice of emerging markets and developing countries.
Over the last 21 years since the chief economist of Goldman Sachs, Jim O'Neill, invented the term BRIC economic grouping – Brazil, Russia, India and China – with South Africa added later making up the BRICS, alliance offers the world cooperation, leadership, and information-sharing.
Different from rest of the exclusive club, the Group of Seven, or the G7, the BRICS upholds the spirit of mutual respect and understanding, equality, solidarity, openness and consensus, which is also one of the reasons many countries hanker for joining the mechanism.
Many experts have described BRICS as one of the engines of the global systemic transition to multipolarity. That's certainly true, and its role has only increased in light of recent events this year.
Frankly speaking, the BRICS countries have different relationships with the U.S., socio-economic challenges, and political systems, but they're united in their belief that the post-Cold War's U.S.-led unipolar world order must urgently be reformed for the betterment of mankind.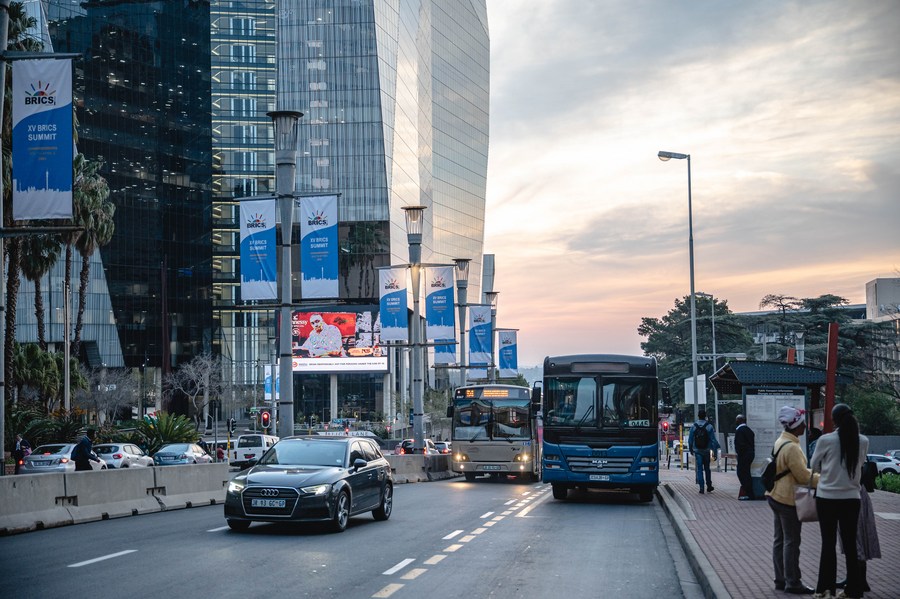 Notably, 40 countries, including Argentina, Türkiye, Pakistan, and Saudi Arabia, have expressed their interest in joining the BRICS, and these aspirations will be deliberated upon at the group's upcoming 15th summit in South Africa from August 22 to August 24.
South African President Cyril Ramaphosa, Chinese President Xi Jinping, Brazil's President Luiz Inacio Lula da Silva and Indian Prime Minister Narendra Modi are expected to attend. An establishment of an independent global financial and payment system, will be on the agenda of the BRICS nations.
The group is highly likely to ponder how to boost local currency fundraising and lending within the New Development Bank (NDB), or BRICS bank. Local currency use will help de-risk the impact of foreign exchange fluctuations.
While the NDB, which was established in 2015, is still looking at the potential use of alternative currencies. The NDB is also expanding and the summit could become a key platform to attract more member countries. Bangladesh, the United Arab Emirates and Egypt have joined the bank since 2021. Uruguay is part way through the process of joining, while Algeria, Honduras, Zimbabwe and Saudi Arabia have expressed interest.
BRICS nations seek a currency that ensures accessibility and equitable treatment in global trade, aiming to address the U.S. dollar's role as a tool for American hegemony, which they believe creates economic instability and hampers global recovery. However, the process of establishing a common currency among a group of nations is typically a protracted process, necessitating extensive cooperation over a span of years.
Drawing upon the example of the euro's inception, the intricate nature of this undertaking often entails the gradual phasing out of local currencies. So far, more than 40 countries have shown interest in accepting and trading with a BRICS currency. They also include oil-rich nations from the Middle East. However, it appears that the current endeavors of the BRICS nations are primarily focused on formulating a currency unit specifically intended for facilitating cross-border trade accounting, rather than a comprehensive replacement for individual national currencies. This strategic approach mitigates some of the inherent complexities involved and lends credence to the plausibility of their collective efforts. By narrowing the scope, the BRICS nations seek to tread the path forward with increased feasibility, recognizing the potential benefits of a currency unit tailored for cross-border transactions.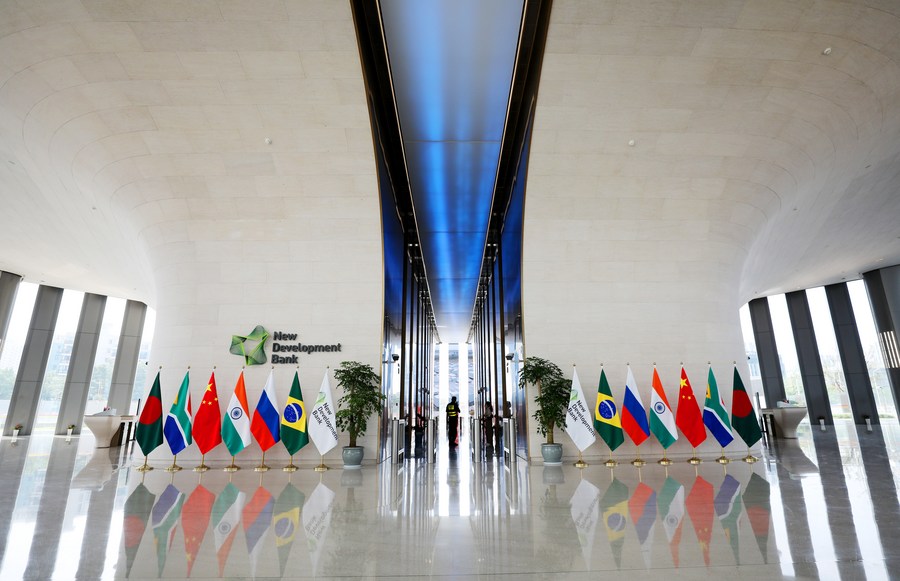 As the summit approaches, the discussions around induction of new members and BRICS currency are poised to not only captivate the attention of economists and policymakers but also to redefine power dynamics on the world stage. With every step forward, the BRICS bloc embarks on a journey fraught with challenges and complexities, but one that has the potential to foster progress, prosperity, and a more balanced global order. The BRICS nations stand as a beacon of hope, illuminating the possibilities of unity, cooperation, and equitable development in a world yearning for change.
With its establishment in 2006, BRICS has evolved from a mere consortium of nations into a force that commands attention and respect on the world stage. Representing emerging markets and developing countries, BRICS has transcended its initial purpose, deepening partnerships and assuming roles as both stabilizers and accelerators of global development. With its ethos of openness, inclusiveness, and mutually beneficial cooperation, BRICS propels practical collaboration, infusing positivity into the global economic landscape.
Under the banner of BRICS, the collective output of its member countries contributes a formidable 23 percent to the global economic output. A glance at the figures underscores its significance, as trade in goods and foreign investment account for 18 percent and 25 percent of the world's totals, respectively. Such statistics elevate BRICS from a mere alliance to a compelling economic force, one that reshapes international economic governance and spearheads global economic rejuvenation, characterized by quality and sustainability.
BRICS countries have not only sustained but fortified their economic and trade ties, delivering tangible benefits to global economic governance and fostering resilience in the global economy. The China-Brazil partnership serves as a shining example. Since 2009, China has held the esteemed title of Brazil's largest trading partner. In 2022, bilateral trade surged to an impressive $171.49 billion, marking a noteworthy 4.9 percent increase year on year.
A similar tale unfolds in the China-Russia relationship, where bilateral trade reached a historic zenith of $190.271 billion last year. This enduring partnership has persisted for an impressive 13 consecutive years, a testament to China's role as Russia's paramount trading partner.
Among BRICS's crowning achievements lies the New Development Bank, which, in its seven-year journey, has authorized an impressive 99 loan projects valued at over $34 billion. This institution has been a cornerstone in supporting infrastructure development and sustainable growth in emerging markets and developing nations, embodying BRICS's commitment to shared progress of the world at large.
The author is President of Institute of International Relations & Media Research (IIRMR).
The article reflects the author's opinions, and not necessarily the views of China Focus.