Can We Do Without Meat for Future Holiday Seasons?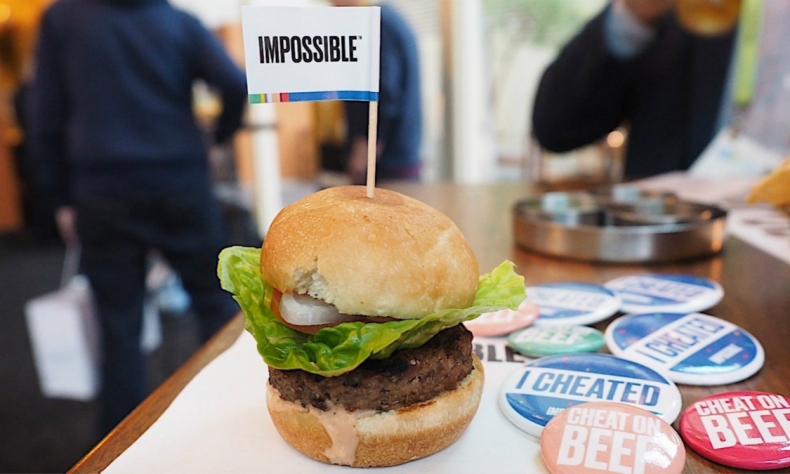 While no one is expecting countries to ditch their holiday dinners overnight, or eradicate meat entirely from their diets, significant changes need to be made to the global food system if want to continue celebrating our holiday's in the future.
Yesterday's Thanksgiving celebrations in America kicked-off the start of another holiday season, one in which countries all over the world will celebrate some of their most important festivals of the year. Though every family celebrates these occasions with their own unique customs and practices, there is one aspect that is synonymous with all of them—eating meat.
If you'd stepped foot in any American household yesterday, you would have seen a smorgasbord of meaty Thanksgiving classics, such as sizzling pigs-in-blankets, pork stuffing balls spiced with cranberries and sage, as well as the ultimate Thanksgiving show stopper, a succulent roasted turkey.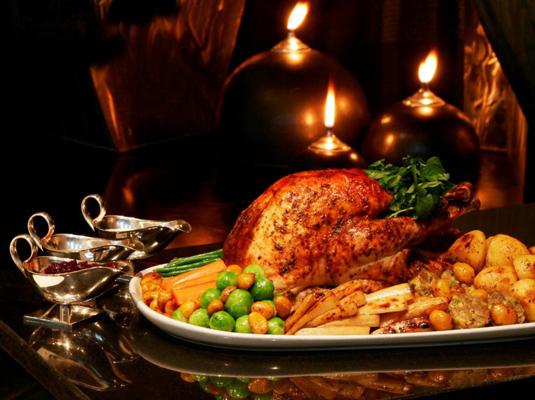 In China, it is a similar story. When celebrating its most important holiday—Spring Festival—next January, sons and daughters who have make the long and arduous journey back to their home towns will be rewarded with a similarly lavish meat-feast including giant juicy meatballs, bulging pork dumplings and crispy Peking ducks.
Meat consumption on the rise
Eating meat has therefore become a fundamental part of our holiday celebrations, as well as our daily lives. Last year, The United Nations' Food and Agriculture Organisation (FAO) reported that 327 metric tonnes of meat were consumed across the world, up 1 percent from 2017. Like most countries who've experienced rising prosperity over the past fifty years, China's meat consumption has grown, increasing from an average of 5kg in the 1960s, to 60kg over the last few decades.
The FAO expects people's insatiable appetite for meat to continue to climb, predicting a 62 to 144 percent increase in meat consumption come 2050, which spells severe trouble in the global battle to fight climate change.
According to the FAO, livestock raised to satisfy our voracious craving for meat accounts for 14.5 percent of all greenhouse gasses emitted, on par with emissions produced by transport. Just 50 grams of red meat, according to scientists, contributes to at least 20 times as much greenhouse-gas and uses around 100 times as much land as 100 grams of vegetables.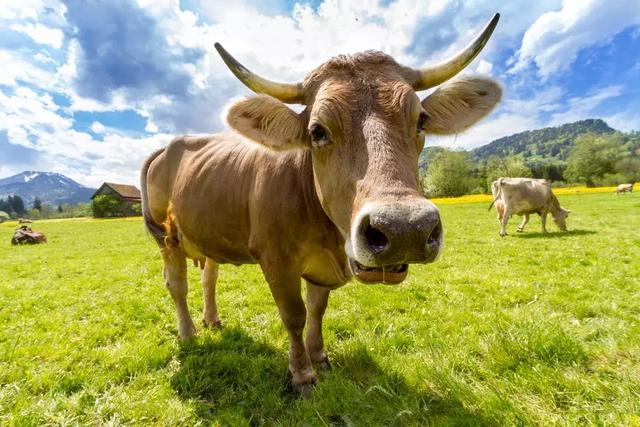 In November this year, 11,000 scientists delivered their starkest warning yet on the danger of our current meat consumption, urging the average world citizen to eat at least 75 percent less beef, 90 percent less pork and half the number of eggs, or risk irreversible damage to the environment.
While no one is expecting countries to ditch their holiday dinners overnight, or eradicate meat entirely from their diets, significant changes need to be made to the global food system if want to continue celebrating our holiday's in the future.
Is Alternative-Meat the answer?
Alternative-meat—both cultured meat grown using animal cells, and plant-based meat, has been touted as a serious solution for cutting meat consumption. According to a report by the global consultancy firm AT Kearney, 35 percent of all meat will be cultured by 2040 and 25 percent will be vegan or plant-based replacements. The rise of brands such as Impossible Foods and Beyond Meat Inc., whose products have been hailed for looking, smelling and tasting just like the real thing, have raised expectations that it can act as a viable alternative.
In China, plant-based meat is not a new phenomenon. Unlike other countries just experiencing this food trend, China has long used alternative-meat in its cooking, dating back almost 2,000 years to the Tang Dynasty.
Known locally as "mock-meat", vegetarian and vegan restaurants all over the country serve Chinese dishes such as kung pao chicken, roasted Peking duck and fatty hong shao pork, using mung beans and tofu as a meat substitute, designing them to look just like the real thing. The result is a selection of healthy, appetising dishes that look good enough to fool many meat-eaters. In Beijing there are 300 restaurants serving this form of alternative-meat cuisine, which has grown in popularity over recent years as "flexitarianism"— "or casual-vegetarianism" has risen within wealthier Chinese consumers.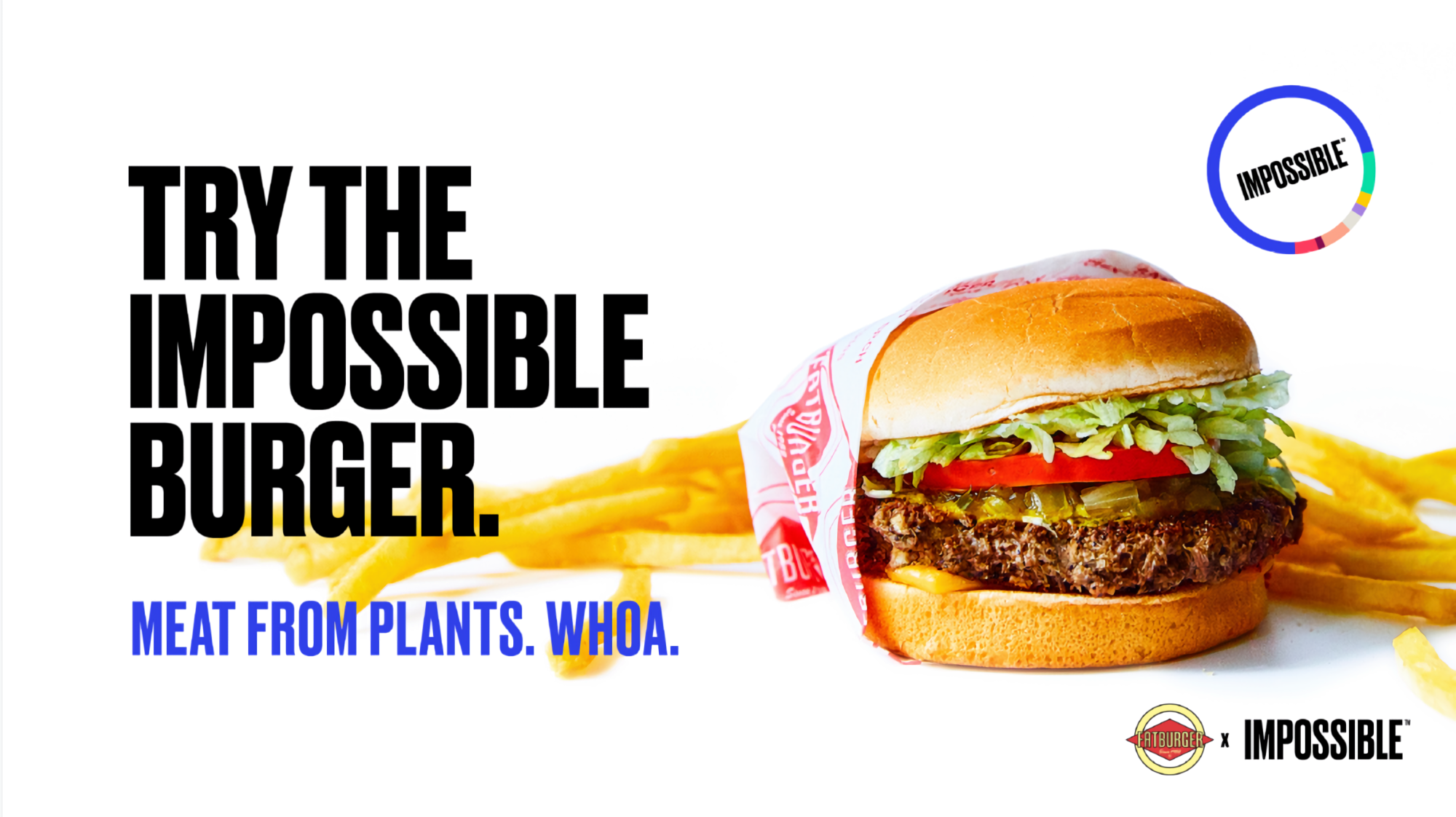 A recent study by Frontiers in Sustainable Food Systems accessing consumer interests in alternative-meat in China, India and the US, found China to have the greatest levels of approval for alternative-meat. The study, based on 3,000 participants, found Chinese consumers were twice as likely to buy alternative meat than their US counterparts, with Chinese women particularly open to purchasing it.
Lead researcher of the study, Chris Byrant, said "consumers want plant-based and clean meat. The opportunities for innovators to change the meat industry in these countries are there."
Chinese market tough to crack
China now has largest alternative-meat market in the world, with sales of over $910 million in 2018, compared to $684 million in the US, according to the Good Food Institute. Such a promising market has seen both Impossible Foods and Beyond Meat look to expand into China, with the later calling it "a key, long-term strategic region for growth".
Both have been seen touring trade shows in the country to promote their products, with Impossible Foods using the recent Shanghai International Import Expo to serve their famous Impossible Burger to Chinese consumers for the first time.
"We have wanted to do that for a long while, since the day I founded the company," Patrick Brown, founder and CEO of Impossible Foods said at the expo.
"China is the most important country for our mission. It consumes 28 percent of the meat in the world," said Brown, who admits animal-based agriculture is "the most important and urgent problem" on earth to fight climate change.
Cracking the Chinese market may be both companies' goals, but they face stern competition from a market already brimming with established domestic rivals, as well as Chinese consumers who want something more than just burgers and sausages.
"American and European companies have rich experience in frying, roasting, and baking, we have a different dieting culture and cooking recipes," said Zhou Qiyu, a marketing executive at Chinese company Whole Perfect Food.
Based in Shenzhen, the company over the last twenty years has been providing 300 alternative-meat products to China's vegetarians and vegans, making annual sales of 300 million yuan ($44.6 million).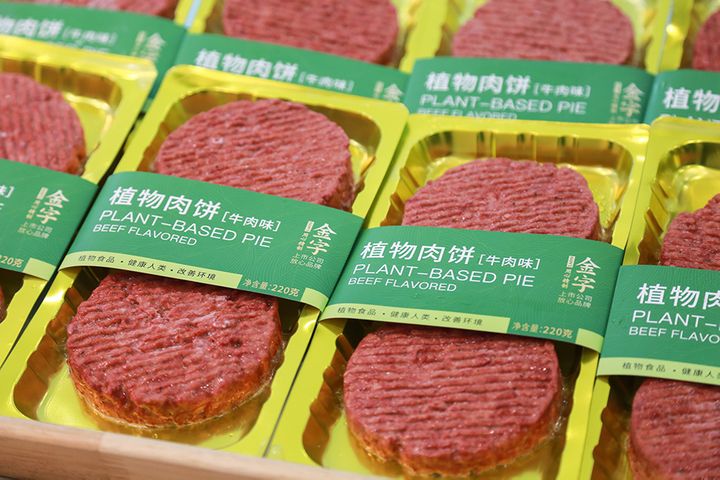 It has over the past few years been joined by a wave of new, innovative competitors, buoyed by the growing market in China, who are all aiming to satisfy Chinese consumers by offering modern takes on classic recipes. Jinzi Ham, based in Jinzhou, recently released their first plant-based beef-pies, while Zhenrou, a plant-based meat company from Beijing, delighted customers with their collection of alternative-meat Moon Cakes during Chinse Mid-Autumn festival, selling out in minutes.
Cultured-meat the future?
At the other end of the alternative-meat spectrum, cultured meat made in labs has also made considerable headway. Since Mosa Meat produced the first cultured hamburger in 2013, the area has developed so much so that companies like Memphis Meats are looking to have commercially available cultured meat by 2021.
In China, cultured-meat is also being refined, in terms of quality, cost and innovation. Last week, in the eastern city of Nanjing, scientists from Nanjing Agricultural University announced they had successfully produced meat from pig muscle stem cells—a first for the country.
According to Zhou Guanghong, the lead scientist, the 5 grams of meat developed had a similar texture and colour to ordinary minced pork, though it was still far from being commercially or safely available. Large-scale production technology and testing is still required before it can hit the market shelves, Zhou said.
Price has also been an issue for those looking to switch to alternative-meat, with neither cultured nor plant-based products offering an affordable product for ordinary consumers. Mosa Meat's burger cost $300,000 back in 2013 and though prices have reduced, Jinzi Ham's plant-based beef pie still cost $16.60 for 220 grams, considerably more than the average price of real-meat.
But given the advances in alternative-meat in the last six years alone, there is every chance that when celebrating the next holiday season, families may be sitting down to a delicious festive meal that doesn't just enrich the stomach, but also the environment.