China-Indonesia Cooperation Becomes More Concrete and Effective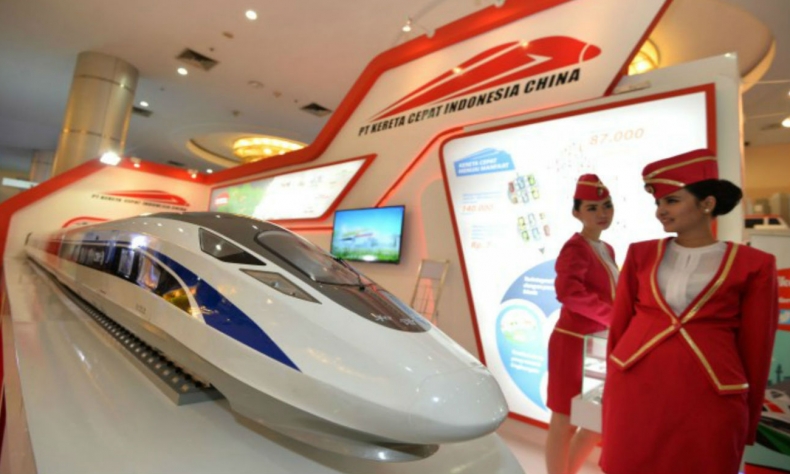 There has been remarkable progress in China-Indonesia cooperation. For example, construction of the Jakarta-Bandung high-speed railway has started.
By Yang Shengyun
There has been remarkable progress in China-Indonesia cooperation. For example, construction of the Jakarta-Bandung high-speed railway has started. It is the first southeastern high-speed rail line in which China has invested. China has helped Indonesia in building power plants, supplying one fourth of the country's power.
The mobile payment and sharing economy has been introduced into large and medium-sized Indonesian cities from China, and Bali Island has become a popular destination for Chinese tourists.
Chinese Premier Li Keqiang paid an official visit to "the country of a thousand islands" from May 5 to 8. The last time he visited Indonesia was ten years ago. During a speech to Indonesian business circles, he said: "China-Indonesia cooperation has entered a period of rapid development, in which cooperation on trade and the economy is most vigorous and most fruitful." The two governments issued a joint statement and signed cooperation agreements in many fields, indicating a bright future for China's Belt and Road initiative and Indonesia's Global Maritime Axis plan.
Aligning
China is the largest country in Asia and Indonesia is the biggest among the ASEAN members. China and Indonesia are friendly neighbors, both belonging to G20 nations and world emerging economies. Hence the two countries share common interests in development, maintaining the multilateral trade system, and building a new model of international relations. Solid progress has been made in China-Indonesian cooperation as a result of frequent inter-governmental exchanges since 2013, as well as the close match of the two nations' ideas.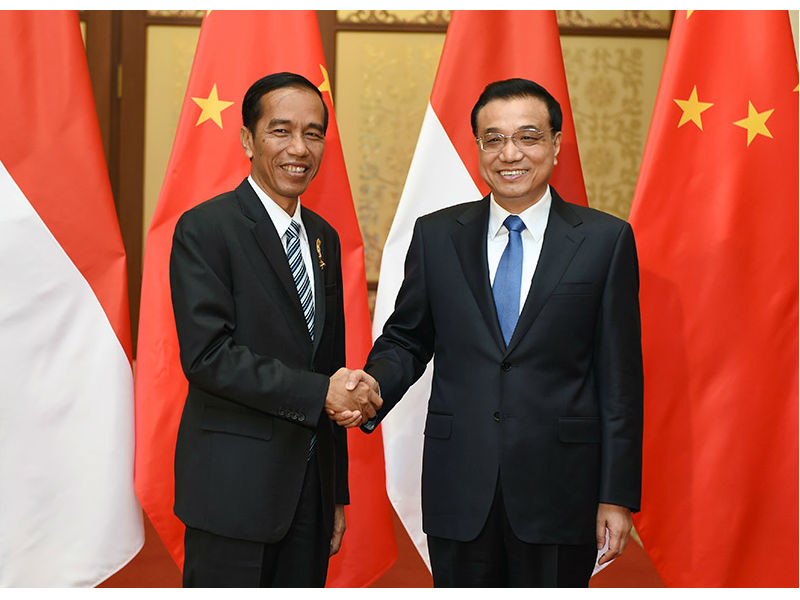 In October 2013, during a visit to Indonesia, Xi Jinping proposed the "21st Century Maritime Silk Road". After that, the two countries reached consensus to build a multi-faceted partnership.
Indonesian President Joko Widodo came to power in October, 2014. He then visited China five times in the next five months, bringing the Indonesian Global Maritime Axis plan and plans for large-scale infrastructure. According to a report by McKinsey Indonesia, Indonesia is to invest 600 billion USD in infrastructure construction from 2015 to 2025, and will require support from the outside world.
Indonesia is located at the busiest trade channel in the world – the southern bank of the Strait of Malacca and surrounding areas. The country boasts a land area of 1.9 million square kilometers and a population of about 270 million people. However, a land area spread out over numerous islands places restrictions on economic and social development and growth in living standards. According to an opinion poll by the Indonesian Survey Institute in January 2015, only 26.5% of Indonesian interviewees feel satisfied or basically satisfied with the condition of the national economy. In response, when he came to power President Joko proposed to make Indonesia the juncture of a Global Maritime Axis and Maritime Highway, hoping the country can become a pivot connecting the Pacific Ocean to the Indian Ocean and aiming to connect more than ten thousand Indonesian islands. In 2015, the Indonesian government planned to invest a huge amount of money in a five-year plan to build or renovate 8,600 kilometers of highways and railways, 49 dams, 35,000 megawatts of power plants and 24 ports.
As a leading driver of regional and world development, China's opening and development will bring more opportunities and more regional public goods to its neighboring countries. In contrast to the hesitation of some countries, President Joko is a more active participant in the Belt and Road initiative. He has announced several times that Indonesia will look for every opportunity to link Indonesia's Global Maritime Axis plan with China's Belt and Road . In March 2015, during Joko's visit to China, the two countries agreed to build a partnership in maritime development. In May, 2017, leaders of China and Indonesia agreed to create deeper all-round cooperation within the framework of the Belt and Road.
Mutual benefit
As Belt and Road projects are carried out in Indonesia, Indonesia's weaknesses are rapidly being offset by the strength of China's capital and technology. The economic cooperation between the two countries has entered a new stage of rapid development. Liu Yingkui, director of the International Investment Research Department in CCPIT Research Institute, says: "The economic structures of China and Indonesia are complementary–they need each other's products. China is in the mid-late stage of industrialization and most of its exports are manufactured goods such as light textiles, industrial chemicals and machines; while most of Indonesia's exports are agricultural and associated products, and minerals."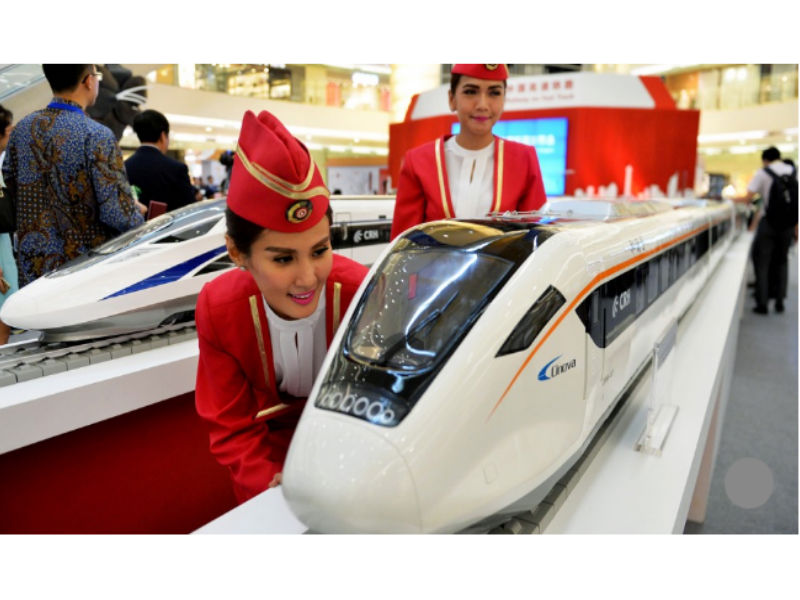 China is the contractor for the Jakarta-Bandung high-speed railway, the first southeastern high-speed rail line in Indonesia and southeastern Asia. Recently, work has started on major projects such as the Walini Tunnel, signifying a breakthrough in the project. Once the railway is complete, the travel time from Indonesia's capital city Jakarta to its fourth largest city Bandung will be reduced to 40 minutes from what is currently more than a 3-hour trip. This will help the areas along the line of the railway to build Jakarta-Bandung High-speed Railway Economic Belt.
PetroChina International Indonesia branch has operated companies in Indonesia for 16 years, with only a dozen Chinese executives among thousands of staff – 99.6% of the staff are locals. To date, PetroChina International Indonesia branch has invested 5.2 billion USD and has paid a total of 1.5 billion USD in tax. The company has helped local farmers to grow and process coffee, and to learn animal husbandry.
Indonesia has a severe shortage of electric power–its installed capacity is less than 60 million kilowatts. However, Indonesia boasts abundant hydroenergy, petroleum and coal resources. To date, China is the largest investor in the Indonesian power industry.
In recent years, the digital economy has become a new focus of cooperation between the two countries. China's JD.com, Alibaba and Tencent have all invested and became shareholders in Indonesia, which has boosted local retailing, and has brought opportunities to about 60 million medium, small, and micro-sized enterprises.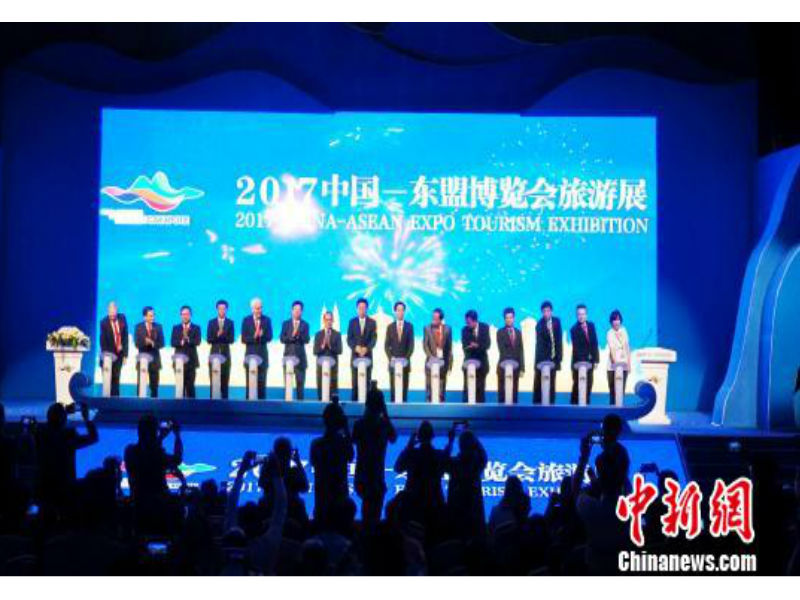 In addition to Chinese companies' investment in Indonesia, the two countries have worked together on an economic and trade cooperation zone in east Jakarta. A total of 7.5 billion USD has been invested in the Tsingshan Industrial Park, creating more than 10 thousand jobs. This has transformed what was once a small fishing village into an important industrial base of ferronickel and stainless steel.
According to official data, China has been Indonesia's biggest trade partner for 7 years. In 2017, China-Indonesia trade was worth 63.3 billion USD, representing a year-on-year rise of 18.3%. China invested 3.4 billion USD, an increase of more than 30%. In addition, the trade deficit between the two countries shrank by 42% in 2017. According to data from the Indonesian Investment Coordination Agency, China is the third largest foreign investor in Indonesia–China's capital made up about 10% of Indonesian foreign investment last year. Yuan Zhou, a researcher from Global Strategy Think Tank, says: "In recent years, China has made a considerable contribution to Indonesia's economy, which has maintained a high growth rate of 5%."
From China's perspective, strengthening cooperation with Indonesia can help China deal with overcapacity, promote industrial upgrading and achieve domestic economic transformation. It will also diversify the sources of China's essential raw materials and agricultural products such as oil gas, nonferrous metals and edible oil, bringing lower costs and less risk during transport. More importantly, strengthening cooperation with Indonesia can build a Maritime Axis for China's Belt and Road initiative, and thereby increase China's influence in Asia.
Prospect
China is the largest developing country in the world and Indonesia is the third-largest. Chinese Premier Li Keqiang's visit will create deeper bilateral, regional and international cooperation between the two countries, and consolidate the Sino-Indonesia partnership. From Indonesia's perspective, the next five years are vital to its Global Maritime Axis plan. With a dramatic improvement in infrastructure construction, which will remedy Indonesia's weaknesses, the country can look forward to revitalized development, and will see a leapfrog in its overall strength. As the country's main investor and the biggest trade partner, China has provided a driving force to Indonesia that is beyond the reach of other countries. At the same time, China is undergoing a critical stage of development from a big country to a strong country. Therefore, it is important for China to grasp the opportunity of the 21st Century Maritime Silk Road to enhance cooperation on economic and security issues with Indonesia and other countries, so as to guarantee the sea passages and expand overseas markets.
On this occasion, China and Indonesia have reached a consensus to achieve strategic alignment, liberalize and facilitate trade and investment, expand cooperation in investment and industry, and encourage closer human and cultural exchanges. In particular, the two parties are both willing to sign the cooperation memorandums of the Belt and Road initiative and the Global Maritime Axis plan as soon as possible. Both countries show their desire to institutionalize their cooperation and their confidence in making it sustainable.
Infrastructure will remain the core in aligning the Belt and Road initiative and the Global Maritime Axis plan. China-Indonesia cooperation in infrastructure requires a huge amount of investment over a long period. There will be plenty of big projects in their early stages, but Indonesia will have enormous ongoing demand in infrastructure for the foreseeable future. For example, there are more than 400 ports in Indonesia, but the only ones capable of docking large ships and managing shipping containers are Tanjung Priok port and Surabaya port in the capital, Jakarta. China can bring to Indonesia capital, world-class technology, and job opportunities and management skills.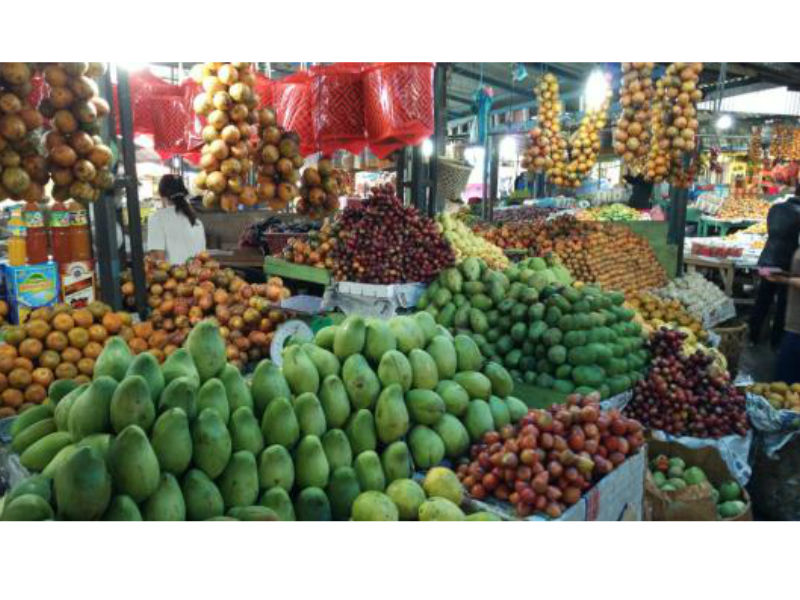 Trade liberalization and investment facilitation are two prongs of the bilateral cooperation. During his visit, Premier Li Keqiang committed to import more competitive and key products from Indonesia, including bulk commodities such as palm oil, oil gas, and rubber, and agricultural products such as coffee, cubilose, and fruits. He hopes that Indonesia will remove import restrictions on Chinese fruits and vegetables. Since palm oil can substitute for soybean oil, if China imports more palm oil from Indonesia it can make up the shortfall in imported soybean oil resulting from Sino-US trade friction. Meanwhile, the rapid development of China's e-commerce giants in Indonesia signifies a wider range of cross border e-commerce cooperation in the future, which will certainly facilitate trade between the two countries.
Human and cultural exchanges and cooperation are fundamental in developing the relationship and strategic docking between the two countries. China was Indonesia's largest source of overseas tourists in 2016 and 2017. More direct flights will be launched to increase the visits between the two countries from 2 million to 3 million. China is the second largest destination for Indonesians studying abroad. There are increasing numbers of students in Indonesia who are studying Chinese and sitting exams in Chinese. China will further increase its scholarship quota to Indonesia, and will launch a new five-year plan of 100-Youth League exchanges. In the coming years, China and Indonesia will establish deeper communication and cooperation in education, culture, tourism and sports, which will give the peoples of the two countries a better understanding of win-win cooperation under the framework of the Belt and Road initiative, and will be of long-term and fundamental significance in building a multi-faceted strategic partnership between the two countries.
Yang Shengyun, researcher of Global Strategy Think Tank
(The article represents the author's personal opinion which does not represent the China Focus' stance.)