China Leads "Get Down to Action" Call at COP24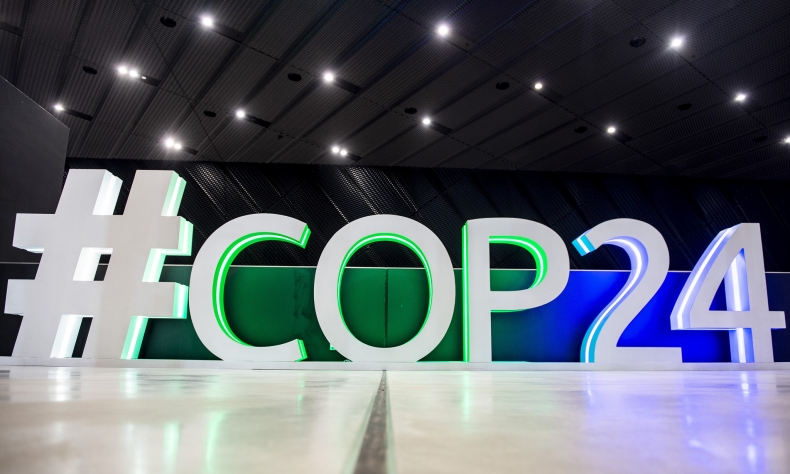 China and France, however, are acting like leaders, taking a strong position on their objectives for the two-week summit.
Katowice, a city in the heartland of Poland's coal industry, hosts to the most important environmental summit in years.
The 24th Conference of the Parties (COP24) to the United Nations Framework Convention on Climate Change began yesterday, with its long, serious name a clear barometer of the gargantuan task officials have in turning the 2015 Paris Agreement into a set of binding rules.
This enormous and important job was not lost on those speaking on the first day of the summit, which began a day early.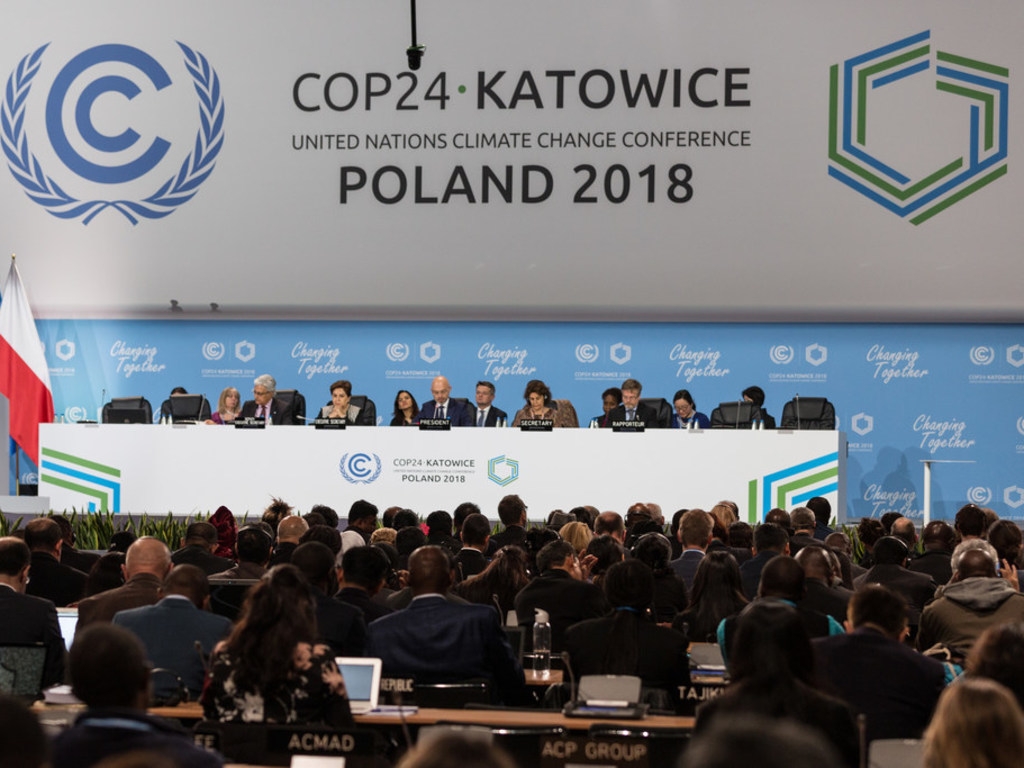 "We are clearly the last generation that can change the course of climate change, but we are also the first generation with its consequences," said Kristalina Georgieva, CEO of the World Bank, who announced the bank's record US$200bn climate fund, which will equally distribute funds for the first time to projects cutting emissions and those protecting people from floods, storms and droughts which global warming is exacerbating.
"If we don't take action, the collapse of our civilization and the extinction of much of the natural world is on the horizon", naturalist Sir David Attenborough claimed, speaking in his role as representative of the world's people.
Attenborough, a man who has devoted his life to nature and conservation, pleaded and besought those in power to take control.
"Leaders of the world, you must lead", he implored. "The continuation of our civilisations, and the natural world upon which we depend, is in your hands."
Leadership in recent years though, has been in short supply, with important actors from the iconic 2015 agreement no longer involved.
American influence no longer drives environmental policy, with Trump happy to listen to his "gut" rather than his own scientists, who released a 1,600-page National Climate Assessment report, damning the current environmental situation.
The recent G20 meeting also failed to gain a consensus on climate change, with only nineteen members able to agree that the Paris Agreement was "irreversible", and the current Polish presidency, whose job it is to oversee the successful rules for the Paris Agreement, suffering from serious legitimacy issues.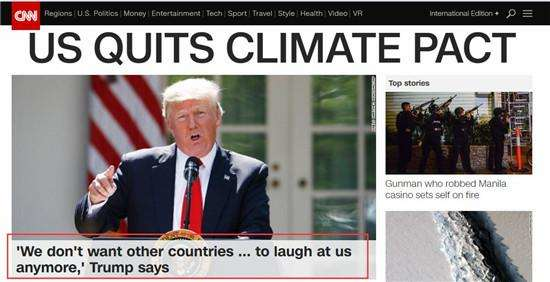 Its love of guzzling coal, (Poland currently generates 80 percent of its electricity from the black stuff), and its questionable sponsorship deals for the summit, which includes two coal companies, has left it in a difficult position only two days into the summit.
Green Peace, in particular, has been unable to hide its frustration, with Robert Cyglicki, their director in Central and Eastern Europe, describing it as the "worst possible signal at the worst possible time," and likening it to a cigarette company sponsoring a health summit when a smoking ban is supposed to have been agreed.
China and France, however, are acting like leaders, taking a strong position on their objectives for the two-week summit.
Last Friday they, along with the UN, hosted a conference stating their "highest political commitment" to implementing the Paris Agreement, with Chinese Foreign Minister Wang Yi, French Foreign Minister Jean-Yves Le Drain and United Nations Secretary-General Antonio Guterres, hoping their actions will "give political impetus to the success of COP24".
"All nations should take responsibility, get down to action and strengthen coordination in the multilateral process in tackling climate change," declared Wang at the press conference with his French contemporary.
"China takes the implementation of the Paris Agreement as an inherent part of its own sustainable development, and has taken decisive actions in this regard, which has resulted in concrete achievements".
Wang's comments cap a remarkable turn-around, with the Asian superpower going from world polluter to a consistent achiever of environmental targets.
The country's latest Ministry of Ecology and Environment report, released last week, shows again that it is on track to complete its key environmental goals.
Carbon intensity decreased by 46 percent last year from 2005 levels, according to the report, fulfilling its goal to cut the amount of greenhouse gases per unit of GDP by 40 percent to 45 percent by 2020.
The volume of timber stock has increased by 2.1 billion cubic meters in 2017, far exceeding the goal of 1.3 billion cubic meters by 2020, whilst non-fossil-fuel power accounted for 13.8 percent of the country's total primary energy consumption, almost reaching the target set of increasing its share to 15 percent by 2020, the report said.
Xie Zhenhua, China's chief climate change official and representative at the summit, has played an indispensable role in following out President Xi Jinping's working at the State Environmental Protection Agency in 1993.
Whilst at the department, he has blown away the smog that has blighted Chinese cities by introducing important changes to energy conservation, reducing pollution initiating the Chinese national carbon emission trading system, using the market to encourage those to cut greenhouse gases.
As one of the prominent officials at COP24, his insistence that China will "implement the Paris Agreement, no matter what changes take place in other countries' positions and attitudes", will come as a welcome relief to those looking for leadership to rally behind.
China therefore, along with other European powers, offer our best bet, our last throw of the dice, to save the environment and answer Guterres' call for countries to move faster and stronger so they can "prevent irreversible and catastrophic climate disruption".
By Thomas Scott-Bell, an editorial writer for China Focus.