China Offers Optimism After IPCC "Wake Up Call" on Climate Change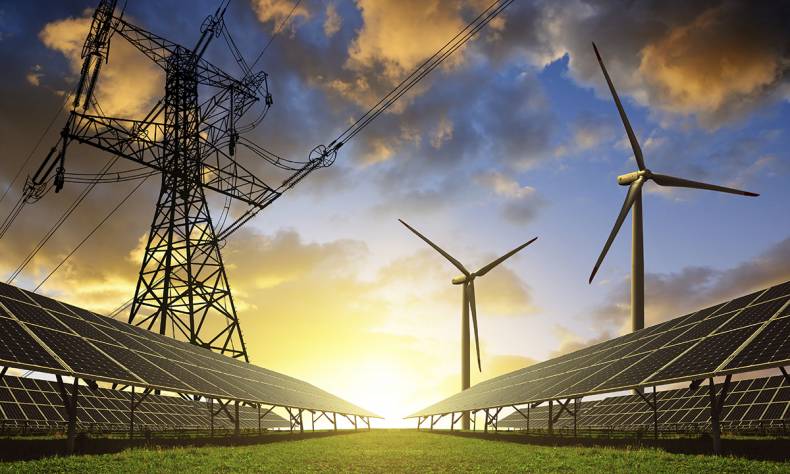 "Blue Monday" is the name given to the most depressing day of the year, when a miserable concoction of holiday blues and freezing cold weather makes for a grim and dreary day. Typically, this day occurs on the third Monday in January, however after the Intergovernmental Panel on Climate Change (IPCC) released its downcast report last Monday, October 8th seems a more suitable option.
The report, referred to as an "ear-splitting wake-up call" by UN Secretary-General Antonio Guterres, offered an honest yet sobering account on the state of our planet, warning that if in the next 12 years we are unable to keep global warming at 1.5C, then climate-related poverty, heat-related deaths and the destruction of our coral reefs and ice-caps will dramatically increase.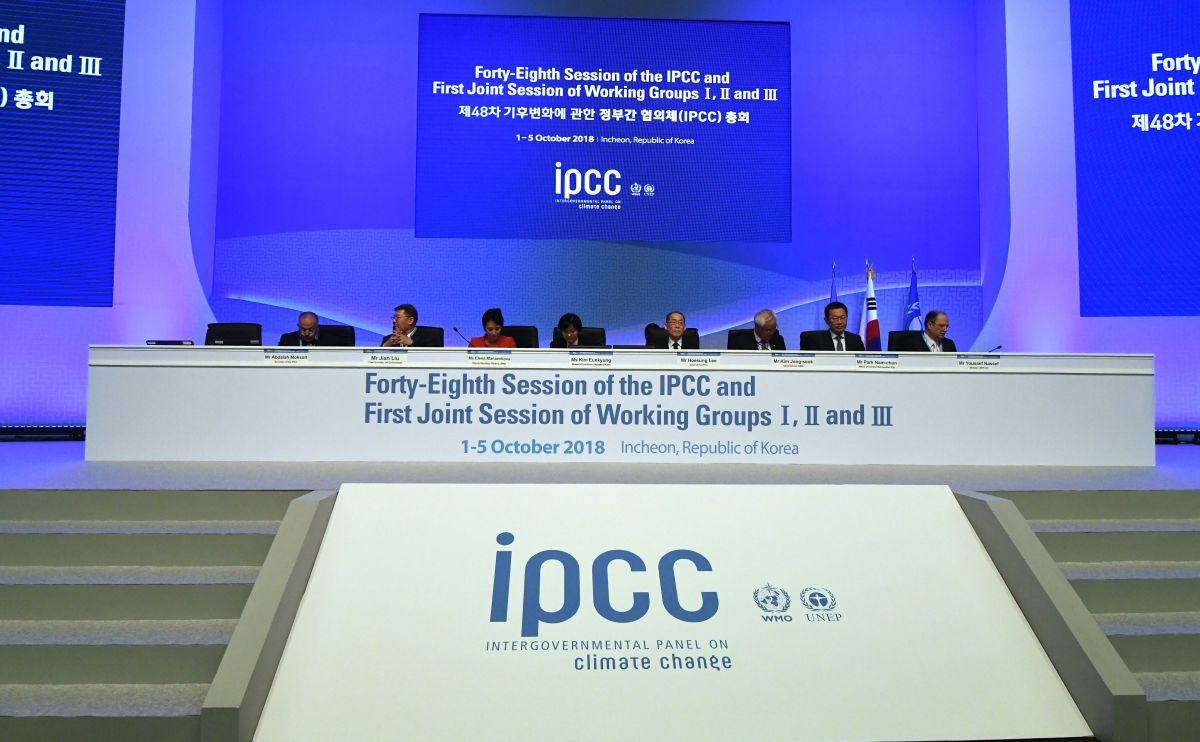 More worryingly, the report comes at a time when the world is still not united in dealing with this problem. From a potential Brazilian president who threatens to cut down more of the Amazon Rainforest, to a new Australian Prime Minister who thinks reports like this are "nonsense" and not forgetting an American President who pulled the US out of the Paris Agreement and referred to climate change as "bullshit", the current situation is enough to make anyone dive back to bed, put their head under the covers and wish for happier times.
In China, thankfully, this kind of attitude is not the norm. Since the Twelfth Five Year Plan ended in 2015 and subsequent Thirteenth Five Year Plan started in 2016, China has successfully invested in renewable energy, enacted land restoration projects and upgraded electronic transport systems, just as the IPCC report suggested, becoming a global leader in the fight against climate change.
Less Coal, More Solar, Wind, Hydro Power
China's transition from coal to clean, renewable energy has been immense. The 13th Five Year Plan and subsequent "Made in China 2025" policy, has forced power companies away from a reliance on coal for electricity and focused instead on generating green electrical energy. This has turned China into the global leader in renewable energy, investing more than any other country since 2014.
Hydropower dams, such as the iconic Three Gorges Dam, have seen steady expansion in south-western China, whilst in total, hydropower dams and plants produced 11,898.4billion kwh in 2017, up 0.5% from the year before.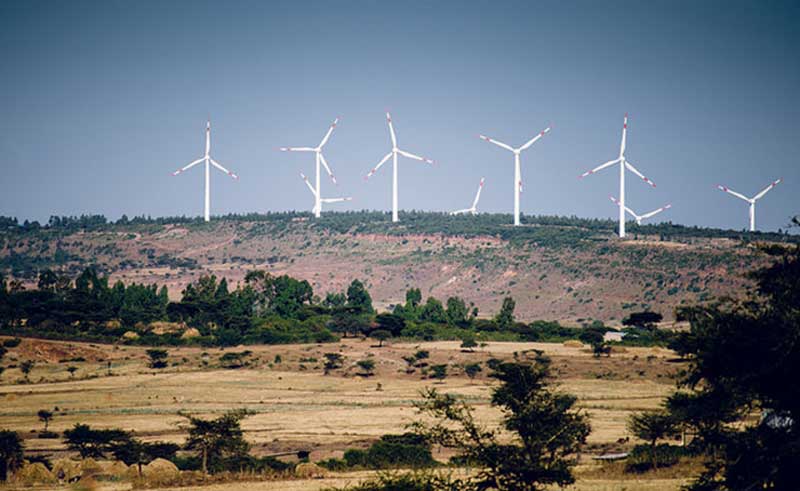 Δ Adama II Wind farm.
China has also been busy building wind and solar power installations, which accounted for 157 GW and 54 GW of power respectively, in 2017.
Solar installations have been so successful that The National Energy Administration's (NEA) targets for Solar Capacity by 2020, have already been reached. The China National Renewable Energy Centre, an influential think tank and advisor, highlighting the great advances already made, has since recommended increasing the 2020 target from 110 GW to 200 GW.
It is not just inside China where the government is in investing in renewable energy, but also in countries along the Belt & Road route.
Ethiopia has benefited from Chinese built wind farms, such as Adama II, whilst Cote d'Ivoire's (Ivory Coast) biggest hydroelectric dam, the 4Km-long Soubre Dam, was constructed by the Chinese government, who provided 85% of the cost for the US$583 million project.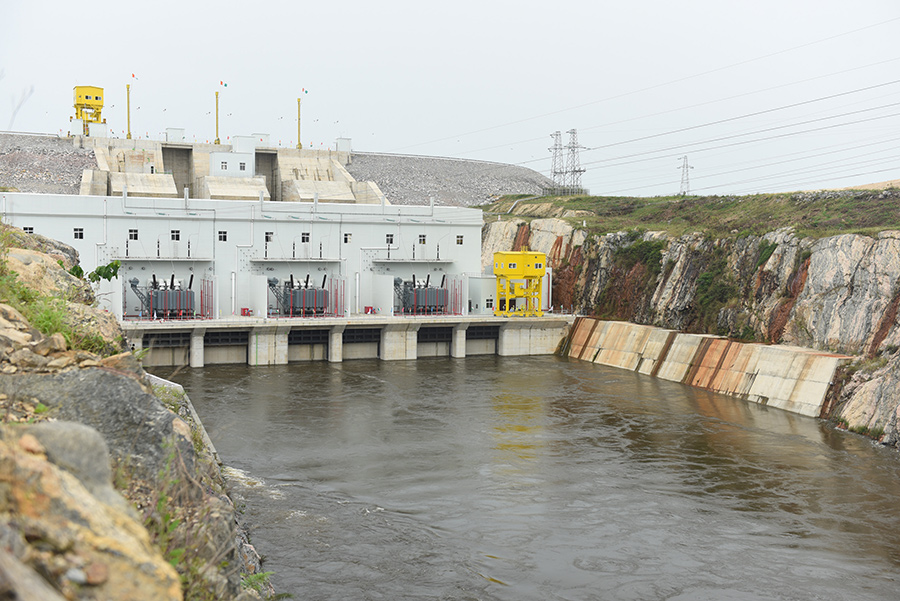 Δ The Chinese-built Soubre hydroelectric power station was inaugurated in Soubre, Cote d'Ivoire on Nov 2, 2017. 
Both projects have increased their countries energy capacity, with the wind farm in Ethiopia producing 120 MW of electricity and the dam in Cote d'Ivoire providing 14% extra energy into the grid.
Bamboo is Fighting CO2
The Thirteenth Five Year Plan also set out explicit terms on ecological conservation and restoration, especially in the Beijing-Tianjin-Baoding region and areas around the Yangtze River.
Chishui, located near the Yangtze in Guizhou province, has benefited from this greener focus.
After severe droughts to the river's basin in 1997 and massive floods in 1998, Chishui was left in a state of disarray. However, since then, the government along with The International Bamboo and Rattan Organisation (INBAR) have been working closely to secure the area by planting bamboo.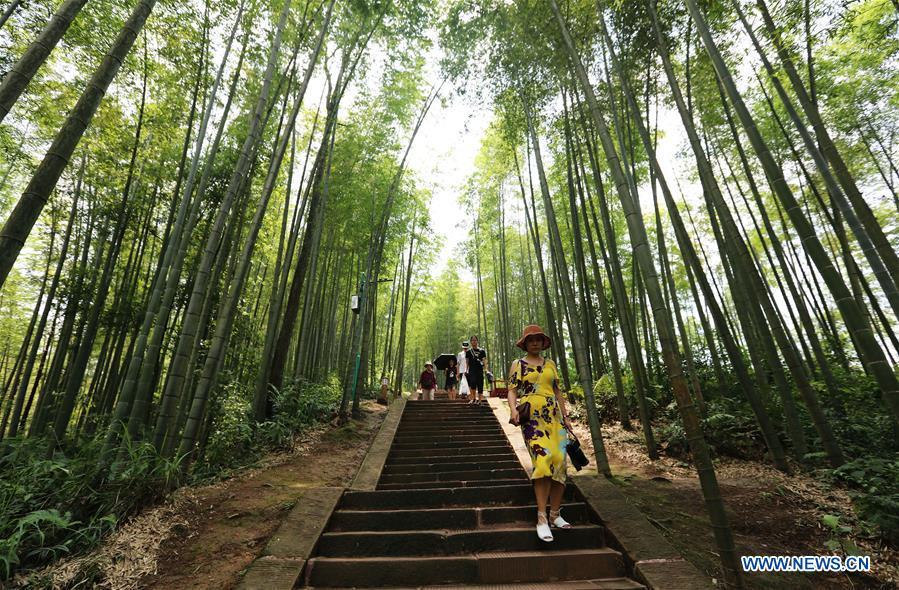 Δ Tourists visit the Zhuhai state forest park in Chishui City, southwest China's Guizhou Province, Aug. 13, 2018. (Xinhua)
According to INBAR Director General Dr Hans Friederich, planting bamboo instead of sweet potato has seen Chishui experience 25% less water run-off and an 80% reduction in soil erosion. What's more, the bamboo acts as a natural carbon sequester, sucking in over 200,000 tonnes of carbon annually. Bamboo has brought not only environmental success to Chishui but also economic success, with locals almost doubling their profits from selling bamboo.
The IPCC notes that reforestation is an important solution to climate change challenges and Dr Freidrich believes that if INBAR can continue to support China and other member states along the Belt & Road and remain committed to planting bamboo, then the usual pitfalls of reforestation can be avoided.
Investment in Electric Transport is Putting China in Driving Seat
China's larger cities are also leading the way in the use of electric vehicles (EVs). Whilst Shenzhen leads in public EV's, Beijing has also started to make headway in this field.
The city not only has more public charging points than any other province, 60 000 as of 2018, but it is also revamping its public vehicles to make them greener.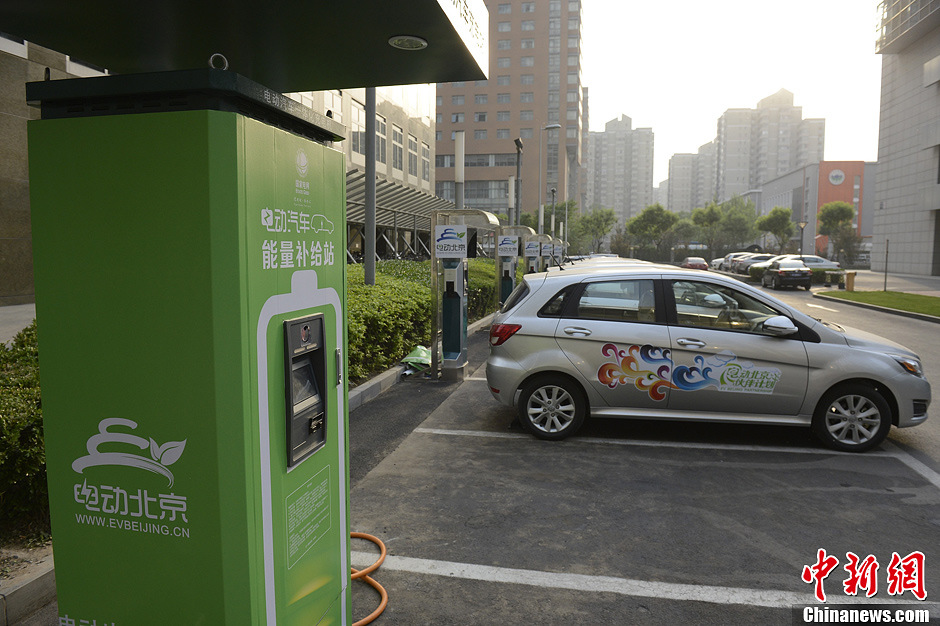 Δ The first electric car rental service in Beijing opened at Tsinghua University Science Park (TusPark) on May 20, 2013, with 15 electric vehicles produced by Beijing Automotive Group (BAIC Group) put into use.
According to a draft of the Action Plan for the Promotion and Application of New Energy Smart Vehicles in Beijing (2018-2020), Beijing wants 80% of new taxi's to be plug-ins, all busses in central areas and sub areas to be replaced by EVs and logistic vehicles under 4.5 tons to also be replaced with EVs. It also expects new energy vehicles sold in Beijing to exceed 400,000 by 2020.
The government is in particular targeting logistic vehicles, using the Blue-Sky Protection Plan to curb their growth and travel into the city.
The plan includes orders for traffic police and the Environmental Protection Department to carry out 1.3 million road inspections and 200 000 night-time inspections on heavy-duty diesel vehicles throughout the year, to help lower the cities PM2.5 levels.
There Can be No Let Up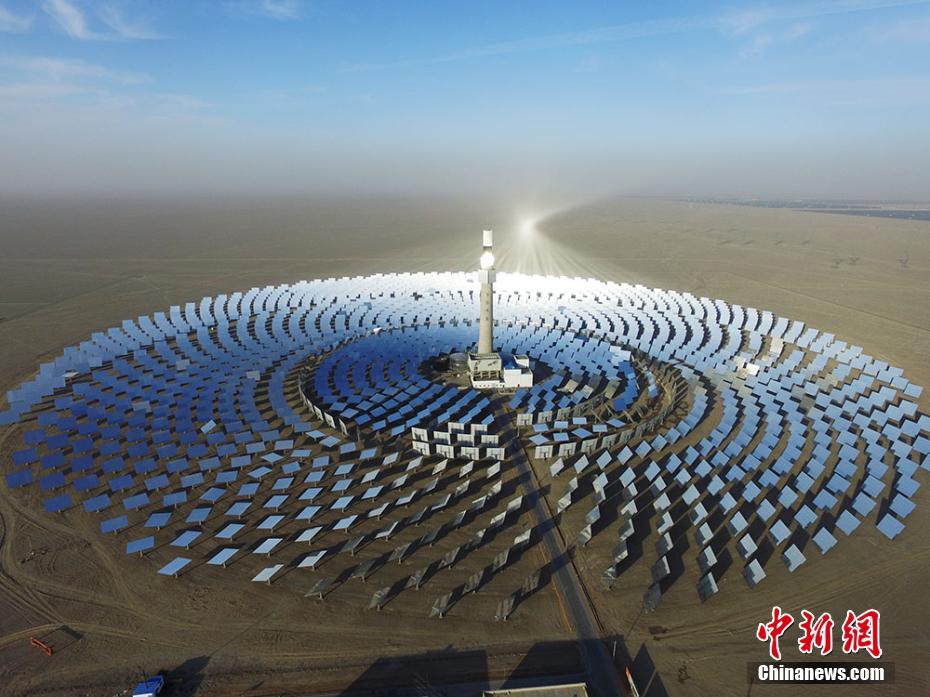 Δ Asia's first molten salt solar power plant has been successfully connected to the grid and will go into operation on January 2, 2017 in Dunhuang, a county in China's northwestern Gansu Province.
The day after the IPCC's report was published, PricewaterhouseCoopers (PwC), a London based consultancy company, released their Low Carbon Economy Index for 2017. In it, China registered the highest rate of decarbonization compared to any of the world's major economies in 2017 for the second year running.
If China continues to make significant strides and installs tens of gigawatts of solar and wind annually, then there is no reason why it can't generate twenty percent of its energy from low-carbon sources by 2030 and keep global warming under 2C by 2050.
By Thomas Scott-Bell, an editorial writer for China Focus
Editor: Yuan Yanan