China's Economic Recovery Gathers Steady but Cautious Momentum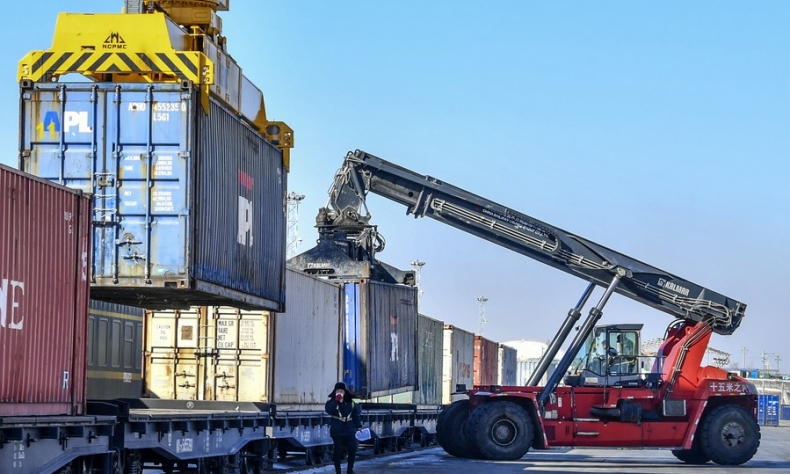 Better than expected economic data for June has fuelled talk of a return to positive growth for China in Q2 and a 1 percent increase in GDP by the end of the year. But while COVID-19 cases continue to drop in the country, fears of a 'second wave' threatens to curb that growth.
The Dragon Boat Festival (or Duanwu Festival) concluded on June 28 with strong showings in consumption and travel, adding to hopes that the country's economic recovery from COVID-19 is well on its way.
During the three-day public holiday, domestic travellers made around 78.79 million trips and generated approximately 12.3 billion yuan (US$1.7 billion) according to the Ministry of Culture and Tourism, exceeding the 8.26 billion yuan (US$1.18 billion) spent during the country's last big holiday—Tomb Sweeping Festival—in April.
Hotels saw a 10 percent month-on-month increase in bookings, while Chinese bank card service provider UnionPay recorded 952.1 billion yuan (US$134.5 billion) in transactions, up 4.7 percent from the Labour Day holiday in May and up 9.2 percent compared with Tomb Sweeping Festival.
June figures show further growth
While not yet out of the woods, the increased travel and consumer spending during the holiday has fuelled confidence that China will return to growth in the second-quarter of this year. That optimism has grown further in light of positive growth in other key economic sectors over the past few months.
China's official manufacturing Purchasing Managers Index (PMI) increased by 0.6 percentage points to 50.9 in June—surpassing analyst predictions—while non-manufacturing PMI also increased by 1.2 percentage points from last month to 54.4. PMI figures over 50 percentage points signify growth, meaning both sectors have performed steadily since the government announced a first-quarter fall of 6.8 percent to its economy back in April. The Composite PMI Index in June was 54.2, 0.8 percentage point up on May.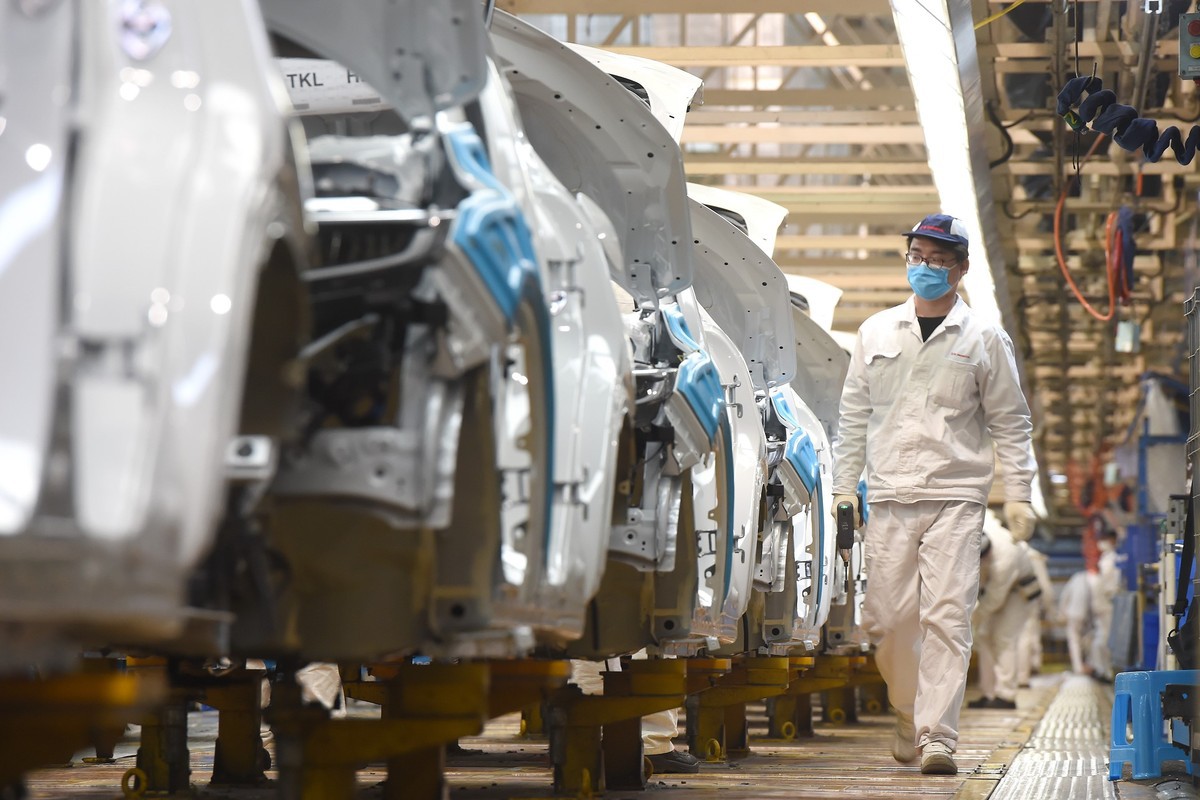 Profits from State-owned enterprises (SOE) have also rebounded dramatically, increasing by 251.1 percent month-to-month in May according to the Ministry of Finance, and unemployment contracted by 0.1 percent point to 5.9 percent, another key indicator in a steadily growing economy. Increased investment in coal power by 40Gw to the country's power supply and a boom in steel production since March has increased expectation that construction projects will increase throughout the year, bringing further growth and jobs to the Chinese economy.
Gradual U-shape recovery possible
When the pandemic struck in December 2019 and China initiated strict lockdown measures to halt the spread of the virus in late January 2020, chances of a U-shaped recovery—when an economy experiences a sharp decline followed by a relatively healthy rise back to its previous peak—were considered far from possible.
While the consequences of its two-month lockdown have made that more difficult, May and June's economic data has raised analysts' expectations that a gradual U-shaped recovery—or "V-shaped recovery"—is within reach.
The International Monetary Fund (IMF) has revised up its growth predictions in response to China's improving situation, believing the country's economy will end the year with 1 percent growth. It makes China the only country that the IMF predicts will achieve positive growth in the coming year and was announced despite the organization revising the global economy from a 3 percent decline to 4.9 percent.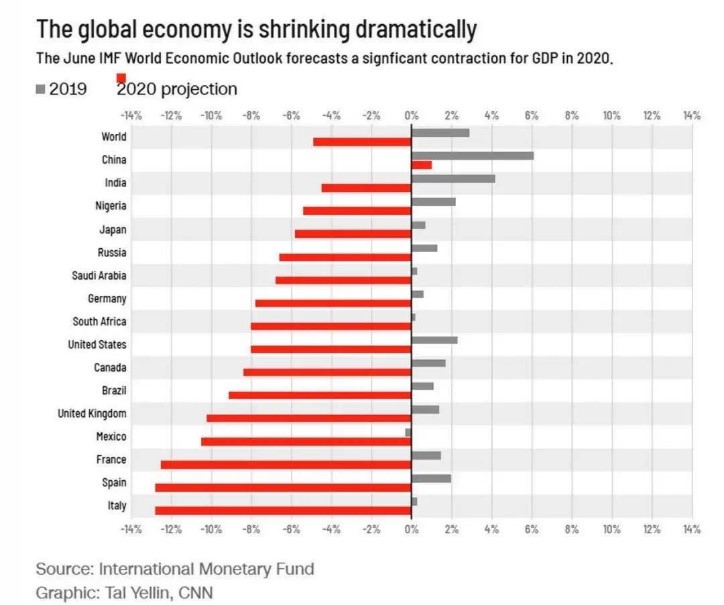 Optimism mixed with caution
Positive, yes—exceptional even—given how unlikely economic growth looked at the start of the pandemic. But caution is still being advised in Beijing as a number of issues lurk threatening to derail its economic recovery.
The outbreak of new COVID-19 cases in Beijing is a stark reminder of how easy the virus can return while a vaccine is still to be found. On July 1 the capital-city recorded a further one locally transmitted cases, taking the number of cases to 329 since June 11, when a new wave of the virus was discovered at a wholesale market in the city. Since then a partial lockdown has been in place with offices, restaurants and shops forced to close in an effort to stem the virus's spread. While it is too early to determine the lockdown's economic impact, tourism figures from Dragon Boat festival show a fall in visitors and consumption in the city by 76.8 percent and 75.9 percent year-on-year respectively.
Beijing was also not the only city to suffer from poor holiday figures. Chinese travel agency Fliggy, owned and operated by Alibaba Group Holding Ltd, reported bookings on their site were down by more than 40 percent from last year, and while approximately 80 percent of tourist attractions have been open as of June 22, most are only operating at 30 percent capacity and require bookings in advance making relaxing and spontaneous trips that consumers enjoy almost impossible.
It means despite relatively few new cases and most provinces experiencing zero infections for weeks, the pursuit of safety for its citizens has stopped officials from releasing the full force of the Chinese economy. While the enormous testing operation currently in place in Beijing, where the collection of 8.3 million samples over a matter of weeks has increased confidence that a "second-wave" can be dealt with, the fear that more outbreaks would halt further growth has certainly weighed heavy on those responsible for opening up the economy further.
The development of a vaccine is therefore imperative if China or any economy is to open completely. A phase-one clinical trial for a coronavirus vaccine in the city of Chongqing in southwestern China has entered a crucial phase having finished recruiting participants for human trials, increasing hopes that a vaccine can be found before the end of the year.
If not, initiating a full economic awakening in China will continue to be difficult and hamper hopes of further economic upturn. While this could spell potentially bad news for the global economy, the central government has always made clear that people's health and wellbeing, rather than the search for growth, will always take precedence.