China's Growing Economy Puts Trump's Tariff Plans in Crisis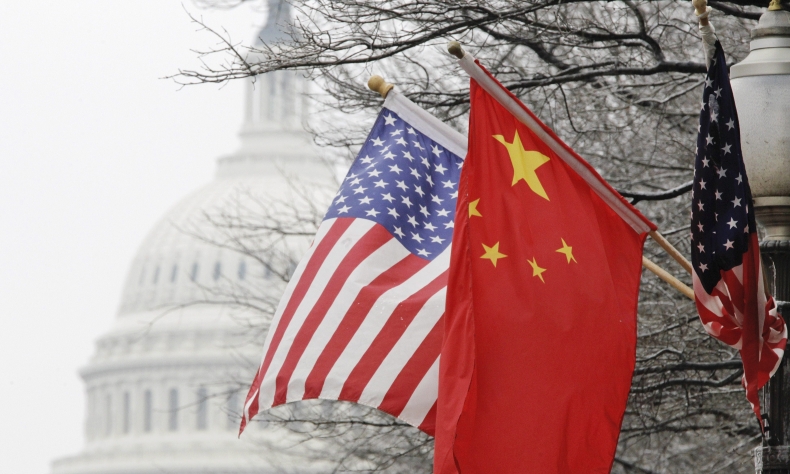 Trump has claimed that his tariffs on China are working and working-well, using the countries recent slowing GDP growth for the second quarter as vindication of his policies.
Since becoming President in 2016, Donald Trump has been on a one-man mission to cut America's trade deficit through the use and threat of tariffs.
Tariffs are the bread and butter of Trumponomics, a way for him to target those he perceives as taking advantage of the American economy and give his supporters something to rally behind. As his push for re-election in 2020 intensifies, he has gone hammer-and-tong, shouting louder and brasher than ever before to assure voters that his tariffs are working.
At a rally in May, Trump pumped up the crowd by claiming tariffs from China would bring $100 billion back into the U.S.' coffers. In Orlando, he boasted that tariffs had helped bring about trade deals with the People's Republic of Korea, Mexico, and Canada. He has blasély reassured expectant crowds to trust that his tariffs are working and most importantly, are making America great again.
China has by far been the most comprehensively targeted by Trump, with tariffs currently in place on $250 billion worth of Chinese goods. Talks between the two countries have restarted after a lengthy stand-still thanks to President Xi Jinping's meeting with Trump in Osaka at the G20, but a deal is still far from being agreed after backtracking from the U.S. on key issues.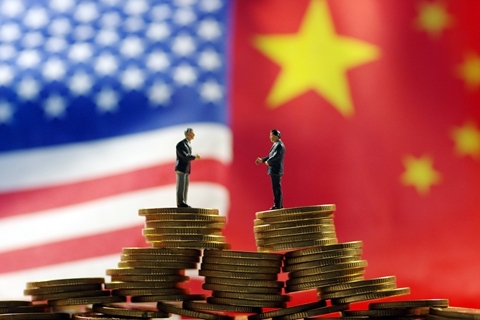 But over the past few months the threat of tariffs and possible trade-disputes with other countries, has intensified.
Mexico was forced into implementing new rules on curbing illegal immigration in fear of 5 percent tariff on all it exports to the U.S., whilst Vietnam has been on alert after Trump branded them "almost the single-worst abuser of everybody" with regards to taking advantage of the American economy.
At the start of July, he heightened fears India could be subjected to a transfer embargo after labeling its economic policy to the U.S. as "no longer acceptable", at the same time as threatening the European Union with tariffs on up to $4 billion of its goods in response to perceived EU aircraft subsidies.
Most recently, France and its technology tax have come under fire, with the president ordering a "Section 301" investigation into the tax, the same procedure as the one deployed to examine China's trade practices.
The investigation will look into the 3 percent levy France will now place on tech companies with revenues of over €750 million—of which €25 million is generated in France—and there is an expectation in France that U.S. Trade Representative Robert Lighthizer's one-year investigation will result in tariffs or embargos on French goods in retaliation.
"The United States is very concerned that the digital services tax … unfairly targets American companies," Lighthizer explained.
"[Mr Trump] has directed that we investigate the effects of this legislation and determine whether it is discriminatory or unreasonable and burdens or restricts United States commerce," Lighthizer further explained.
Have Trump's Tariffs Worked on China?
What is missing from Trump's world tariff plan is an outright win. Although he can claim that the threat of tariffs on Mexico stepped up their plans to help him curb immigration, Trumps tariffs are still to yield any economic success stories.
Trump has claimed that his tariffs on China are working and working-well, using the countries recent slowing GDP growth for the second quarter as vindication of his policies.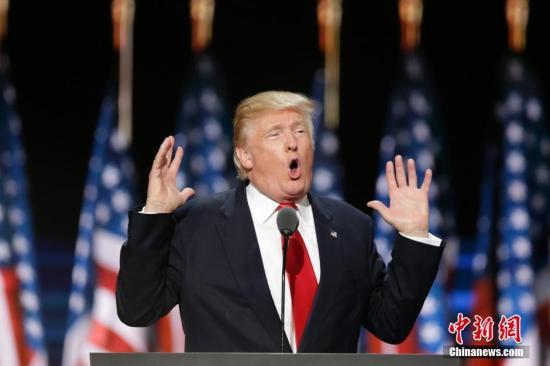 But despite over a year of tariffs, China's economy is still stable. Monday's data released by the National Bureau of Statistics (NBS) showed the economy is still growing at a "reasonable" rate— four-times faster than the U.S.'—and in line with the Chinese government's own GDP target, which ranges from between 6.0 percent to 6.5 percent.
The Chinese retail sector has not been dented, with a 9.8 percent year-on-year increase in June, up from 8.6 percent in May, the sectors fastest growth since March 2018.
Industrial output also rose by 6.3 percent year-on-year in June compared to May and although overall industrial output growth dropped in the second quarter compared to the first, Mao Shengyong, spokesman for the NBS, said that "growth remained on track despite increasing external uncertainties and new downward growth pressure".
With employment stable and new support measures including resolving government debt risks, increasing infrastructure investment and monetary expansion, policymakers are confident the economy is robust enough to withstand the effects of Trumps tariffs.
Adverse Effect on U.S. Economy
Economists and business leaders are far more certain of the negative effects the presidents tariff games are having on the American economy.
China is not paying for the tariffs, according to Trevor Greetham at the Royal London Asset Management, who tweeted in response to Trumps claims that "tariffs are paid by the importer – US taxpayers in this instance."
The U.S. Council on Foreign Relations (CFR) agrees, claiming having recently released a report showing China tariffs only brought in $8 billion in 2018, "a small fraction of what the president asserts", and no where near the amount being paid in subsidies to American farmers.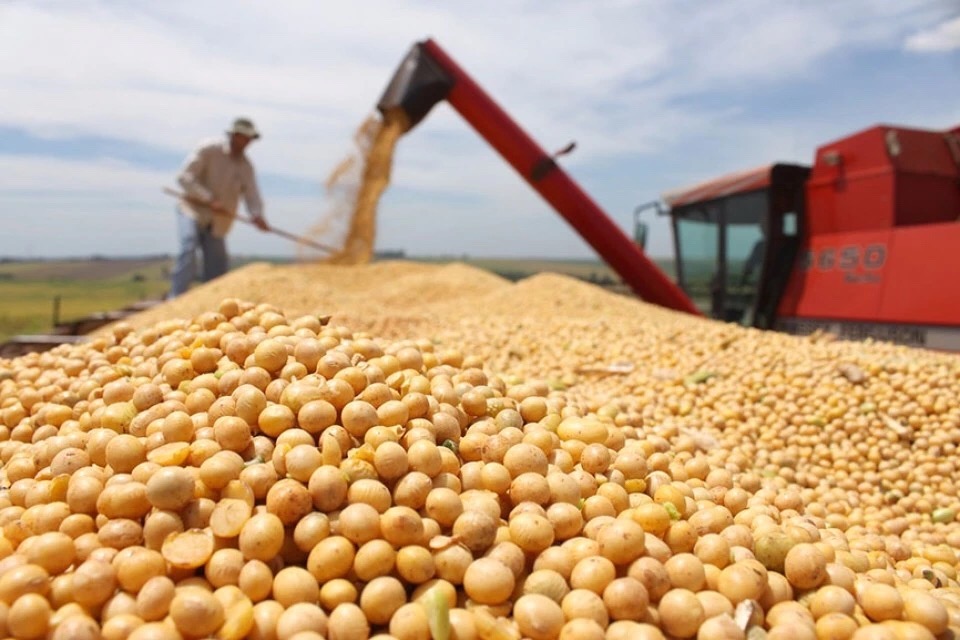 Not long after Trumps initial tweet in response to China's GDP growth on Monday, the Federal Reserve Bank of Atlanta tweeted to highlight that America's own real GDP growth for the second quarter had also reduced but far more dramatically than China's, down to 1.4 percent.
In fact, Trumps tariffs have not only failed to reduce the deficit but have exacerbated the problem, with reports in March showing it had widened in 2018 to a ten-year high at $621 billion, the same as the bleak years during the financial crisis.  Its deficit in goods trade, among others, shot up to $ 878.7 billion in 2018, considerably higher than the previous peak of $ 816.2 billion in 2008.
His tariffs are just as unpopular with business leaders who have warned the President against the measures, with The Distilled Spirits Council of the United States the latest to warn that they may harm both jobs and consumers in the U.S.
"We strongly oppose the inclusion of distilled products in the proposed retaliation list," said spokeswoman Lisa Hawkins, in response to fears of EU retaliation from Trump's tariffs.
"US companies – from farmers to suppliers to retailers – are already being negatively impacted by the imposition of retaliatory tariffs by key trading partners on certain US distilled spirits. These additional tariffs will only inflict further harm," she said.
All areas of the American economy are being affected by Trumps tariff wars. The tourism industry has been hit hard as tourists recoil at the president's policies. Chinese travellers to the U.S. were down 5.7 percent in 2018 according to the National Travel and Tourism Office, the first drop in fifteen years. Chinese tourists spend an average of US$6,700 per trip, approximately 50 percent more than the average international tourist, making their loss even more heavily felt.
If Tariffs Aren't Working Will He Stop?
With Trump's tariffs proving ineffective in China and detrimental to the American economy, abandoning his use of tariffs would be logical.
But Trump is stubborn. On Tuesday he stated additional tariffs on Chinese imports could be implemented if he wanted.
"We have a long way to go as far as tariffs where China is concerned, if we want. We have another US$325 billion we can put a tariff on, if we want," Trump said.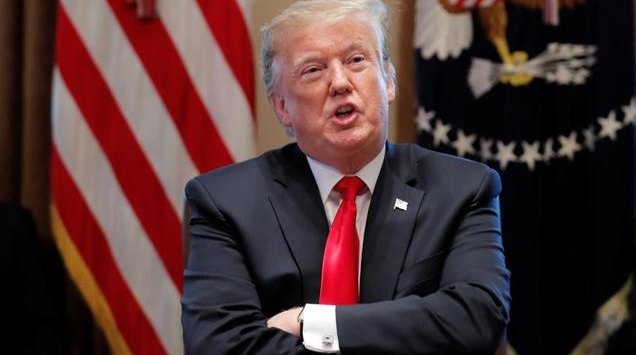 These would target finished consumer products such as clothing, toys, electronics and appliances, unlike the previous tariffs, and if enacted, could kill consumer and business confidence, as well derail the stock market even further.
Investment bank UBS estimates that if Trump targeted all consumer imports from China with a 25 percent tariff, GDP growth could be cut by about 1.2 percentage points, coming close to sparking a recession in the United States.
Continuing his world tariff vendetta could tilt the balance to breaking point, leaving the President and the people at his rallies wondering if his tariffs had at all been worth it.
Trump has stated that "trade wars are good and easy to win", but with an election just over a year away and further obstacles to pass, his tariffs are making them instead look very very difficult.