China's Silver-Haired Consumers Represent a Golden Opportunity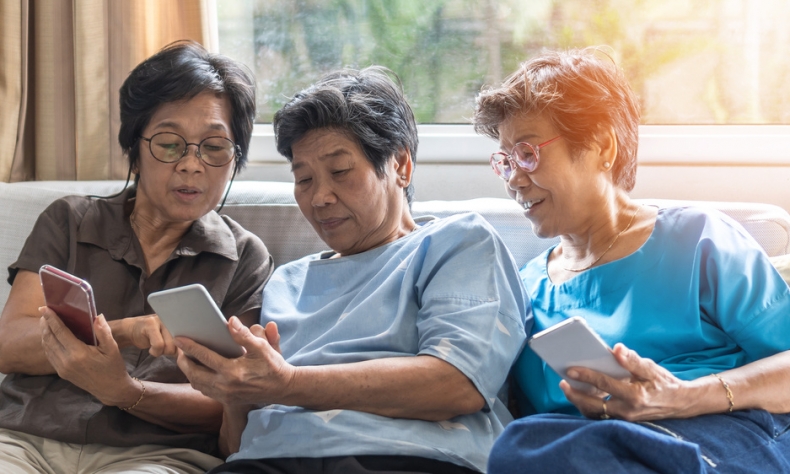 With over 200 million increasingly wealthy, healthy and tech-savvy seniors looking to enjoy their 'golden-years', China's greying population may not be the economic burden many analysts have predicted.
China's latest census results revealed what many analysts had long suspected; that the country's population was growing slower and ageing faster than ever before.
Over 60-year-olds and above in China increased to 264.02 million in 2020, just over 18 percent of the total population, while its annual population growth rate had dropped to 0.53 percent over the past ten years. Coupled with a declining birth rate, the data provides a headache for authorities as they look to continue the country's streak of year-on-year high economic growth.
While this new population trend is likely to reduce the size of China's workforce, and fast-track government investment in health care services and pensions, one of its biggest implications is the knock-effect on the country's consumption.
Domestic consumption is now a key part of China's new economic strategy known as "dual circulation", with younger generations fundamental to its success given their status as the biggest drivers of consumption in China.
According to Statista, those aged between 18 to 35 will account for 69 percent of all consumption in China by the end of this year. China's millennials (1980 to 19995) and generation Z's (1995 – 2010) are characterised as having greater amounts of disposable income and a greater fondness for spending it compared to older generations.
China's generation Z's, for example, may make-up only 15 percent of the country's population but their purchasing power is enormous. Of all luxury goods sold in China last year, over 15 percent were bought by generation Z's, while their expenditure of household income is as high as 13 percent, over three-times the amount of their peers in France and Germany.
Richer and healthier than before
A reduction in this core group of consumers would therefore hit plans for China to mobilize its domestic market, that is, unless another equally large and spendthrift demographic can be found to offset this loss.
And this is where China's greying population might come into its own. Despite their reputation as penny-pinching, digitally illiterate fuddy-duddy's, China's over 60s offer a potentially golden opportunity to boost China's domestic consumption.
For one, China's post-1960s baby boomers have significantly more savings than previous generations, and indeed the rest of the world. Household savings of this generation are 15-percentage points higher than those in the rest of the world, according to a 2018 IMF working report. They also live in some of China's biggest and most competitive cities, with over 60s making up 30 percent of the population in Shanghai, and 20 percent in Beijing, Tianjin, Guangzhou and Chongqing, giving them access to higher spending power than rural areas which defined their parents.
They are also much healthier than previous generations, with life-expectancy almost doubling to 76.7 years as of 2018, as well as overall physical and cognitive health improving into old age – especially in women.
China's over 60s are also incredibly more tech-savvy, making up 10.3 percent of China's 940 million internet users, having only accounted for 4 percent five-years ago. Nearly half of all seniors have access to China's most popular social messaging app WeChat, and are the app's most frequent users, according to the company's data.
E-commerce potential
But most importantly, along with their relative health, savings and appreciation for new technology, China's demographic over 60's is now increasingly likely to spend their money.
Consumer spending from this demographic is expected to triple from $750 billion to $2.1 trillion by 2030, according to The Brookings Institute, making China's silver-haired consumers a serious force in the domestic market.
E-commerce enterprises have been some of the quickest and most aggressive to take advantage of this growing market, buoyed by their increasing use of new technology. The country's largest e-commerce companies such as JingDong (JD) have begun releasing more and more products aimed at older consumers, such as age-friendly 5G phones, while other platforms, like Taobao, have improved older-consumers' shopping experience by creating a platform just for "elders", and hiring "senior experience officers".
During the pandemic, this market grew significantly larger, with more seniors moving online to buy products. Taobao reported active elderly mobile users to their app jumping by 29.7 percentage points during this time, while Alibaba, Taobao's parent company, saw online spending by the elderly register the second fastest growth over any demographic.
Live streaming platforms such as Douyin, China's version of Tik-Tok, and Kuaishou, are also taking advantage in the growth of older consumers by promoting a growing number of "silver" influencers and KOLs.
China's "Fashion Grandma's", also known as the "glam-mas", have taken Chinese social media by storm with their videos of fashionable catwalks on the streets of Beijing. Their channel has millions of subscribers, and their livestreams have become a lucrative vehicle for advertisers and product placement, capable of selling "200 units of a product within a minute" according to the glam-mas' agent He Daling.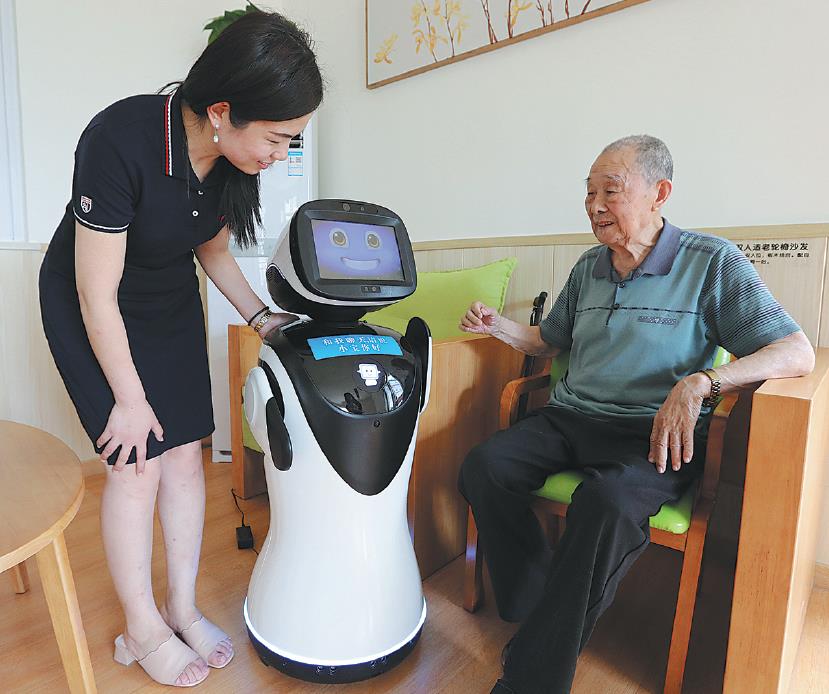 Health and travel opportunities
Greater amounts of disposable income are also changing how older generations spend on their health.
Sales in health insurance and private healthcare are increasing year-on-year, while the health food market is also gaining a significant boost thanks to China's older population. Turnover from this industry was worth 340 billion yuan last year, up 17 percent from 2017 – and already represents 20 percent of global sales.
Dietary supplements and vitamins are the biggest benefactors of this health-move, with their market set to be worth 280 billion yuan by 2023, as interest in non-traditional health practises continues to grow.
With worries about health less of an issue, spending on travel by senior citizens has expanded, with older travellers taking advantage of the country's extensive network of high-speed rail and airports, to become a key growth maker for the travel industry.
Chinese travel apps like Ctrip, China's version of Trip.com, have specific pages devoted to senior travel, with specially curated tours designed to lure older travellers. Prior to the pandemic, 65 percent of older travellers already chose to travel within China, a significant boost to domestic hoteliers, and is a trend that has grown as foreign travel remains off-limits.
As well as travelling more, seniors are also spending more on their travel. A China-Britain Business Council report found 40 percent of Chinese retirees are willing and able to go on luxury holidays, with over-60s setting aside an average of 15 percent of their annual income for travel. Senior tourists are now the biggest group of tourists in China spending more than 10,000 yuan or more on travel per capita, according to the Tourism Research Centre of China, making them an indispensable part of the local travel scene.
Another huge segment of the silver-haired market is healthcare for seniors which is expanding at an incredible speed. A relevant study shows that the senior healthcare market was 6.9 trillion yuan in 2019 and is expected to hit 12.8 trillion yuan by 2023.
Ageing population not all doom and gloom
China's baby-boomers are not a like-for-like replacement to its millennial or generation Z consumers, and policies to increase birth rates in the country will be key in harnessing the full power of its domestic market.
But a country must make best use of all the tools in its arsenal, and in its 200 million senior citizens, China has an underdeveloped part of its economy just waiting to be unleashed.