Seventy Years of China and the World Relations Point to a New Era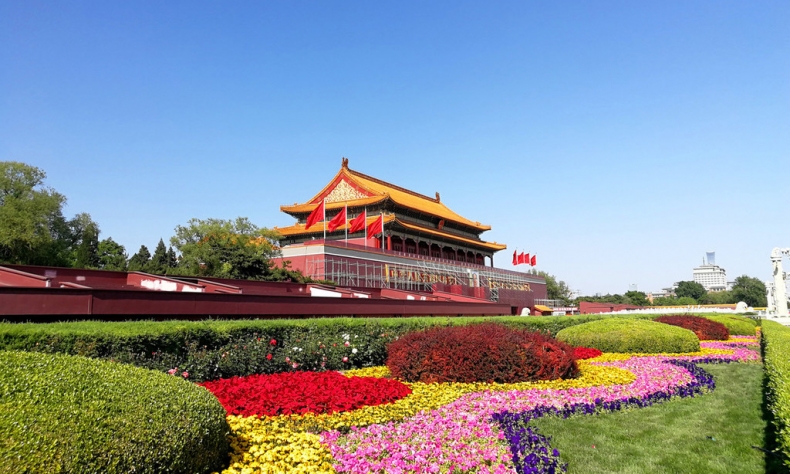 When China's 70th anniversary celebrations begin on October 1, it marks a new era in China and world history, one full of opportunities and potential for further cooperation.
The period before any great-milestone offers an important opportunity to reflect and take stock of how one got there. Re-tracing our footsteps allows us to examine why we were able to achieve such a feat, and consider what's next so we refrain from falling into any trappings or pitfalls that the future can through at us.
In that sense, China's latest white paper—"China and the World in the New Era", released on the eve of the 70th anniversary of its founding, is just that: A celebration of its successes, having grown from a poor, developing country into the second largest economy in the world, and a reflection that the success created by its 1.4 billion people has also influenced the lives and prosperity of 6.3 billion others outside.
Successful symbiotic relationship
Over the past 70 years, China and the world have developed as one. China's development into a moderately prosperous society, influenced by its own unique history, culture and reality, has impacted positively and profoundly all over the world. For every time China's GDP has grown over the past seven decades, now 174 times greater in size than in 1952, the rest of the world has grown with it.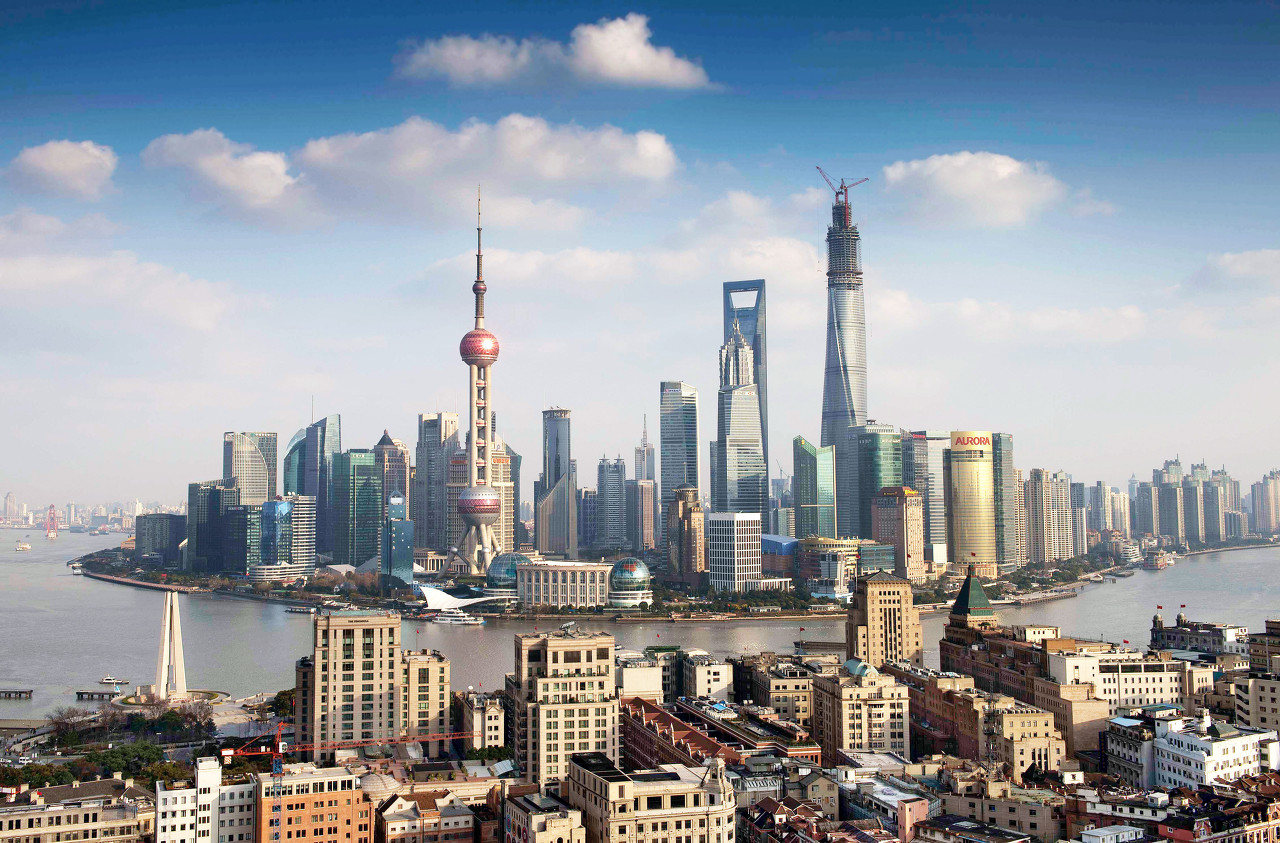 China's role as the main stabilizer of the world economy, comprising of more than 28 percent of world economic growth on average between 2013-2018, has been a boost to world nations, especially during challenging times such as the 2008 financial crisis. China and the world have a symbiotic economic relationship, with China's entry into the World Trade Organisation in 2001 helping it become the largest exporter of products and, in return, the second largest importer of goods.  Markets inside China have opened up deeper and wider than ever before, enabling foreign businesses such as German car companies, French vineyards and American tech-groups, among many others, to access the largest market in the world.
As a responsible member of the G20 and permanent member of the UN Security Council, China has shown its commitment to upholding the rules and spirit of liberalized partnerships, globalisation and open, inclusive, balanced trade that have benefited both China and the international community since the end of the Second World War.
Through the establishment of institutions and initiatives such as the Asian Infrastructure Investment Bank (AIIB) and the Belt and Road Initiative (BRI), China is contributing to preserving that order, providing resources and assistance to developed and developing nations alike, through win-win cooperation and shared benefits. AIIB has been embraced by over 100 countries and institutions, with total investments of $9.64 billion, whilst BRI has made a "very important contribution" to the global economy, according to Changyong Rhee, Director of the Asia and Pacific Department at the International Monetary Fund (IMF). 
Working together as one
As the economic relationship has grown through greater connectivity, so too has the political relationship, working together as one to defend the norms of mutual respect, equality and peaceful coexistence. China, having never waged a single conflict nor invaded a single square foot of foreign land, has used its experience to actively advocate solving disputes through negotiation and consultation, rather than force. To that end, China has worked with multilateral institutions and like-minded nations to safeguard the world through the signing of international treaties such as the Treaty on the Non-proliferation of Nuclear Weapons, and providing troops for UN peacekeeping operations.
Currently, 2,534 Chinese military and police peacekeepers are serving alongside comrades from other nations in seven of the 14 on-going UN peacekeeping operations, making it the largest contributor of peacekeepers among the five permeant UN Security Council members. Together, not alone, they are helping to rid the world of its wrongs.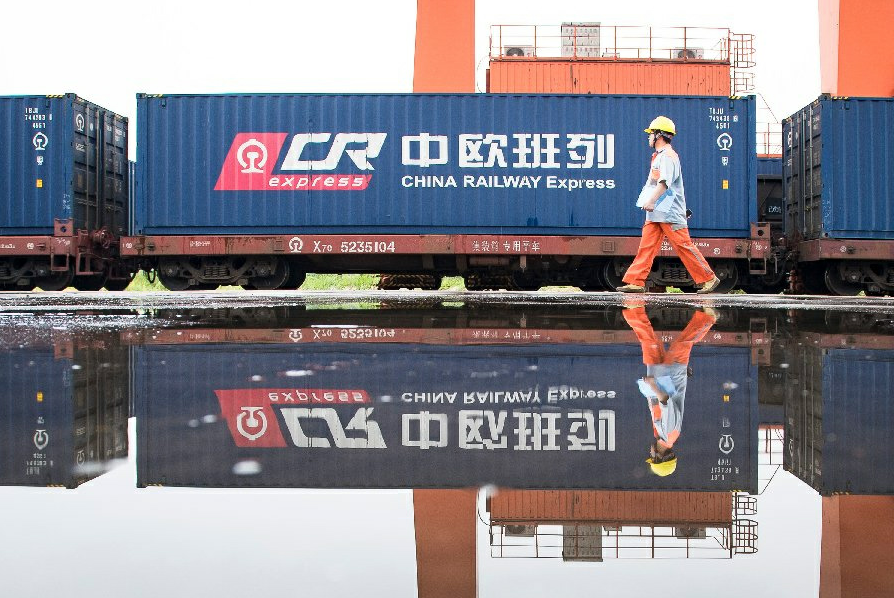 The recent rise in unilateral, protectionist and hegemonic actions by some, threatens those norms. Withdrawing from international organizations and treaties, decoupling foreign trade relations, and building border walls has become a worrying trend, endangering the peace or prosperity that many, including China, have worked assiduously to protect. China will never endorse those actions, rejecting hegemonism, power politics, the law of the jungle and zero-sum games, in favour of a globalised world that fosters respect, multilateralism, win-win cooperation and an open economy that is prosperous for all—working for all—no matter the size or power of that nation.
When China's 70th anniversary celebrations begin on October 1, it marks a new era in China and world history, one full of opportunities and potential for further cooperation. This new era will not be without challenges, but by remembering China cannot develop without the world, nor the world without China, and by understanding each other's culture, history and positions, these challenges can be overcome. Pursuing common goals that safeguard peace and prosperity will allow China and the world to go forward in a new era that is greater and richer than ever before.