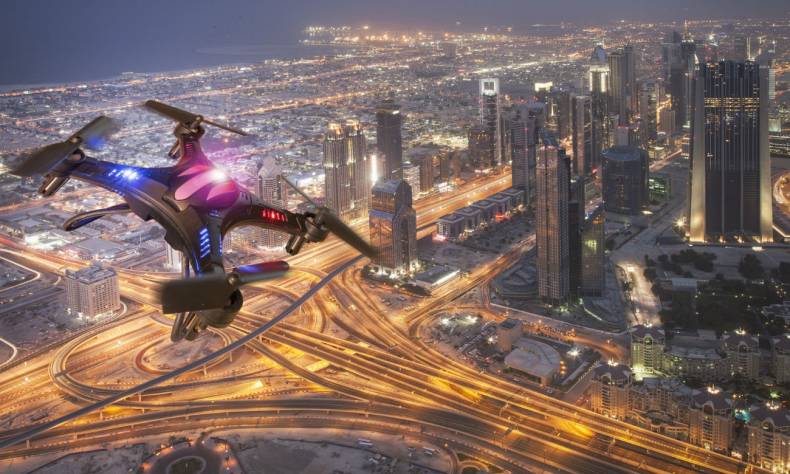 China's Big Stride as Innovation Power-hub
In the last decade a large domestic market, favorable government policies, and unique ecosystems of suppliers, logistics providers, and manufacturers propelled a large number of homegrown entrepreneurs to develop their own world-class products rather than following western technology.
By Rachana Gupta
In the last decade a large domestic market, favorable government policies, and unique ecosystems of suppliers, logistics providers, and manufacturers propelled a large number of homegrown entrepreneurs to develop their own world-class products rather than following western technology. This innovative mindset is pioneered by companies such as Huawei, which filed more patent applications than any other company in the world last year. Two other homegrown giants, Alibaba and Tencent, led in e-commerce, social media, and online gaming. These two giants' continuous push in mobile payments made China the world's largest mobile payments market, which is expected to process a whopping $6.3 trillion in total mobile payments by 2020, according to iResearch estimate, representing 33% YOY growth.
It is evident from these figures that China has already made its mark in mobile payment systems, e-commerce, and mobile applications. Now, China is committed to continue its catch-up with the world leading technologies by aggressively investing in areas such as Scientific and Academic Research, Artificial Intelligence, Mobile & Navigation Technology, Drone technology.
Let us take a closer look at each segment in order to gain a better understanding of China's major drive.
First, in the field of scientific & academic research, the number of publications coming from China has risen in line with its economic growth. This is quite evident from the vast number of academic papers published by China, which surpassed the US (426,000 vs. 409,000, as per US National Science Foundation) in 2016. The Chinese Government's strong financial backing and favorable policies for Research & Development are the main reasons for this leap. China spent $409 billion in 2015, which was just second to the US expenditure of around $500 billion that same year. However, China has increased its annual spending on R & D by multiples in last few years in comparison to the flat growth of expenditure in the US.
The Chinese Government and Tech giants are raising their stakes not only in academic research, but in the potentially lucrative Artificial Intelligence industry. As per a PriceWaterhouseCoopers report, the AI Industry is expected to contribute up to $16 trillion to the global economy by 2030. To exploit this market, in March last year a National Engineering Laboratory of Deep Learning Technology was established with the help of Baidu. The main purpose of this laboratory is to conduct research in image & voice recognition, new types of human-machine interaction, and biometric identification. In addition, Chinese State Council in July 2017 released a comprehensive AI development plan for China to lead the world in AI development by 2030.
In 2017, Chinese tech giant Baidu collaborated with NVIDIA to introduce AI technology for cloud computing, self-driving vehicles, and AI home assistants, and acquired Kitt.ai for its natural language technology. Similarly, Tencent is also betting on AI by aggressively investing in global AI companies and has recently set up a research lab in Seattle to further strengthen its capability in this segment.  E-commerce giant Alibaba has similar plans for the AI industry. To fuel its ambitions, it is investing $15 billion over the next three years in AI-related technologies. It has already launched AI cloud services for the healthcare and manufacturing industries. These initiatives, along with Government regulatory supports, the availability of AI talent pools, and large amounts of data, together are helping China to close the AI gap with the US.
Further, China leads the world in the race to 5G technology, as per a study by Analysis Mason. The study found that China has all the essential elements, such as wireless carriers committed to technology, government support in research, commitment of spectrum, and a clear roadmap for implementation by 2020. The next generation 5G wireless technology is expected to power items such as self-driving cars, virtual reality, smart cities, and networked robots. Leading in the race to support this critical 5G transition are the telecom equipment and Smartphone makers Huawei and ZTE. Both companies have consistently remained in the list of top 10 patent filers each year.
Similarly, China continues to upgrade its BeiDou Navigation Satellite System (BDS) from the current second generation to a third generation, comprising of 30 satellites to provide global coverage capabilities. This is expected to be completed by 2020. Once completed, it will provide an alternative to US-owned Global navigation satellite systems. The third generation will provide more accurate tracking (millimeter level precision) and a more stable signal quality than GPS. The second generation of the system, BeiDou-2, set up in 2011, is currently offering services to customers in China and parts of the Asia-Pacific region. BeiDou is already widely used in applications such as mobile phones, automobiles, shared taxis, and freight movements all across China.
In the recent years, there has also been an unexpected rise in Drone technology from China. DJI (Da-Jiang Innovations Science and Technology Co., Ltd.) is a Shenzhen based drone manufacturer. It was started in 2016 and has gone on to become the world's leader in civilian drone and aerial imaging technology.  Weighing just 1.6 pounds, Mavic Pro was the company's first product and proved a money spinner for the startup. Mavic was the only drone that could fit in a book bag and was equipped with a four-mile flight range & a built-in camera capable of shooting sharp 4K video from an altitude of hundreds of feet. At a price below $1000, Mavic transformed the drone market worldwide. The stable camera, cutting-edge software that enabled it to target on subjects and follow them around, and its ability to detect & avoid mid-air obstacles & automatically return to its launch point before running out of power were features that turned the market upside down and made the product a game-changer for the company. Today, DJI enjoys a share of more than 70% of the commercial drone market. The market in this area is estimated to reach up to $15 billion by 2022, as per global research firm Interact Analysis.
In conclusion, it can be said that current trends indicate that China will become one of the world leaders in this tech-driven era especially in the fields of Scientific & Academic Research, AI, Mobile Technology, and Navigation & Drone Technology. An increase in per capita income fueled by economic growth has led to a substantial increased in Chinese consumer demand; the culture of entrepreneurship at different levels is deriving further encouragement from government policies and a favorable business climate. This ambition to make a mark is not limited only to the local market but also targets the whole globe.
Although it seems that China is on its way to becoming a leader in technology, there is a potential risk of backlash from western companies seeking to derail this rise. In order to see how the future unfolds, we need to wait and watch.
Rachana Gupta is a China Focus Columnist, an Expert Author of Ezine articles and an active blogger and poetry writer.
(The article represents the author's personal opinion which does not represent the China Focus' stance.)