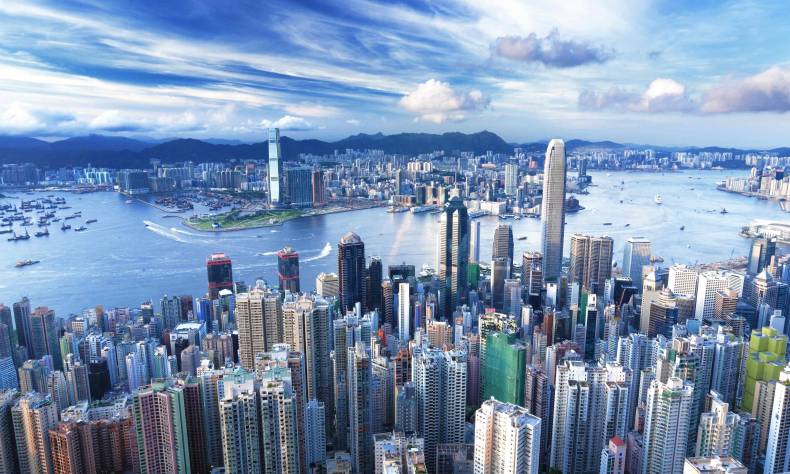 Chinese Central Government Boosts Sci-Tech Cooperation between Hong Kong SAR and the Mainland
24 HKSAR-based academicians wrote a letter to President Xi Jinping, expressing their determination to contribute to the motherland and their enthusiasm for sci-tech innovation.
By Wang Wei
In June 2017, 24 HKSAR-based(Hong Kong Special Administrative Region )academicians from the Chinese Academy of Sciences and the Chinese Academy of Engineering wrote a letter to President Xi Jinping, expressing their determination to contribute to the motherland and their enthusiasm for sci-tech innovation. In response to that, the President made an important instruction and ordered timely actions to be taken. He emphasized the importance of enhancing cooperation between sci-tech communities in the Hong Kong Special Administrative Region and the Chinese mainland. He also supports Hong Kong's efforts to build an international innovation and technology development center, facilitating its sci-tech community's desire to contribute to the country's sci-tech development and the rejuvenation of the Chinese nation.
A solid sci-tech foundation and a large number of sci-tech talent who love the country and Hong Kong, possessed by the HKSAR, are an important force in implementing the national strategy of innovation-driven development and making China a country of innovators, Xi said.
The Chief Executive of HKSAR, Carrie Lam Cheng Yuet-ngor, said that this is not only a booster but also a breakthrough in science and innovation in Hong Kong's.
Hong Kong is Seriously Left Behind in Technological Development
Over the past 20 years, Hong Kong has struggled to make progress in innovation and technology, a key driving force of economic growth. It has fallen behind.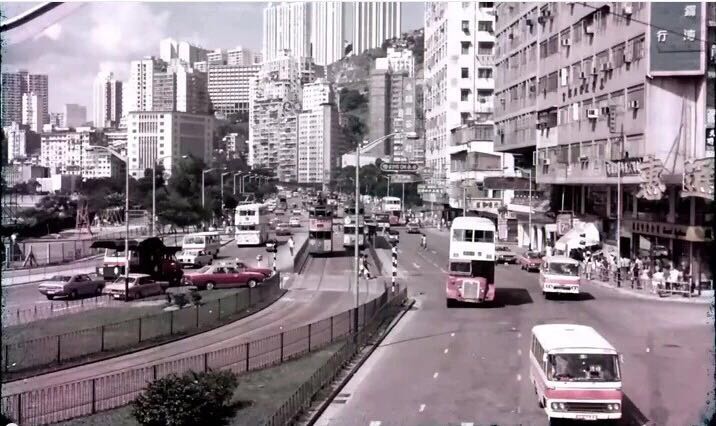 From the 1970s to the 1980s, with rapid growth in finance and real estate, Hong Kong was a model of urban economic prosperity. As one of the "Four Asian Tigers", Hong Kong built the charisma of an international metropolis.
However, that light dimmed in the last 20-30 years, a period of rapid development in global innovation and technology.
Through the turn of the century, the digital revolution has prospered on the basis of the continuous popularization of Internet technology. Meanwhile artificial intelligence has been widely applied in various industries. The world has experienced huge economic and social changes ranging from quantum computing, through gene sequencing, to nanotechnology. Guided by the reform and opening-up policy, China became part of this revolution, while Hong Kong stood on the sidelines and missed the opportunity.
Hong Kong's previous economic development model focused on finance, real estate and other industries, thereby creating an economic boom. But today it still holds to this traditional mode of thinking, leading to lack of investment in science and technology. Hong Kong's talent training model is also outmoded. Other regions including the Mainland have already embarked on talent training in the IT industry while Hong Kong universities still focus on finance, accounting, real estate, business administration, and trade. In addition, the rigid management system in Hong Kong makes it hard to accommodate technological innovation and development.
Coupled with the small geographical size of Hong Kong, it is more difficult to convert scientific research into applied manufacturing. Many upstream scientific research achievements have not been applied to downstream production, which is another barrier that obstructs Hong Kong's economic development.
How can we Improve Scientific and Technological Strength?
In fact, Hong Kong still has some strengths in science and technology.
Firstly, Hong Kong has rich higher education resources. At present, there are 10 statutory universities in Hong Kong, of which Hong Kong University, Hong Kong University of Science and Technology, the Chinese University of Hong Kong and City University of Hong Kong rank in the top 50 in the QS World University Rankings 2018. On average, education expenditure, one of the largest public expenditure items, accounts for about 20% of Hong Kong's public expenditure,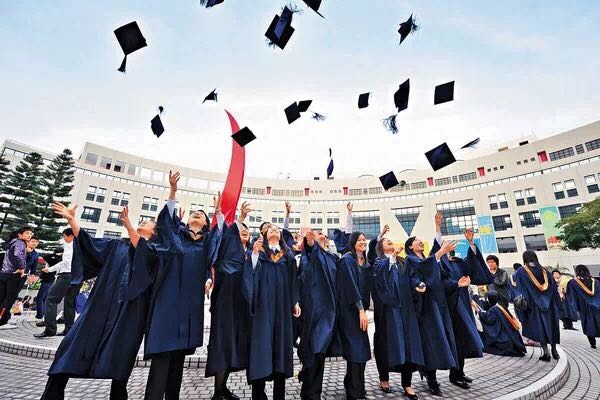 Hong Kong also has a strong scientific research team whose strength occupies a major position in Asia and even in the world. Among the 27 founding academicians of the Hong Kong Academy of Sciences, there are two Nobel Prize winners.
In addition, in recent years, the Hong Kong Special Administrative Region Government has also tried to make efforts to develop and improve local technology management systems.
For example, in 1999, the SAR Government injected HK$5 billion into a new Innovation and Technology Fund managed by the Innovation and Technology Commission to sponsor a number of scientific research projects and help companies raise their awareness of innovation and technology.
In 2000, the Department of Innovation and Technology and the Hong Kong Applied Science and Technology Research Institute, a government department specializing in the management of innovative technology, were established.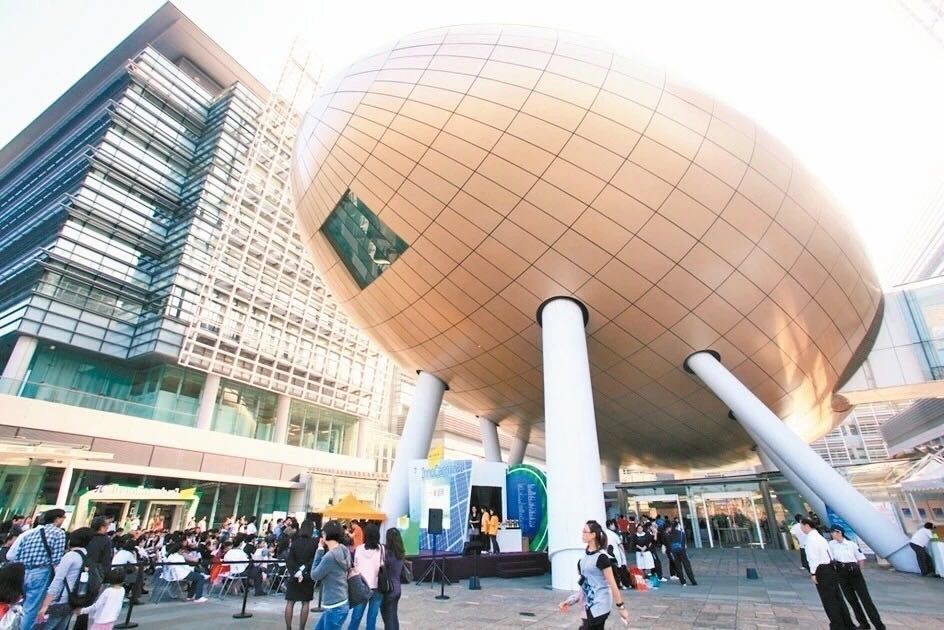 Hong Kong Science and Technology Park was established in 2002 to provide basic support for technology companies.
In 2015, the Hong Kong Innovation and Technology Bureau was established to formulate a comprehensive policy on innovation and technology. In the same year, the Hong Kong Academy of Sciences was established, with the goal of organizing scientific and technological exchanges to enhance Hong Kong's position in the international scientific community.
Furthermore, Hong Kong's scientific and technological community has a strong desire to promote innovative technologies. It was in this context that 24 academicians from the two academies wrote to Xi Jinping.
What Kind of Scientific and Technological Cooperation will be Carried Out Between Hong Kong and the Mainland?
In accordance with President Xi Jinping's instructions, the Ministry of Science and Technology and the Ministry of Finance will make Hong Kong's scientific and technological innovation force an important part of the country's innovation system and innovation strength. Relevant measures on scientific and technological cooperation between the Mainland and Hong Kong will be pushed forward from the perspective of country's overall scientific research configuration and support for Hong Kong's own development. Together with the Central Government Liaison Office in Hong Kong, suggestions from the Hong Kong SAR government and the scientific and technological community will receive a careful hearing in implementing relevant measures.
The problems listed in the academicians' letter, concerning national sci-tech funding and favorable policies on tariff for equipment transfers, are now being addressed.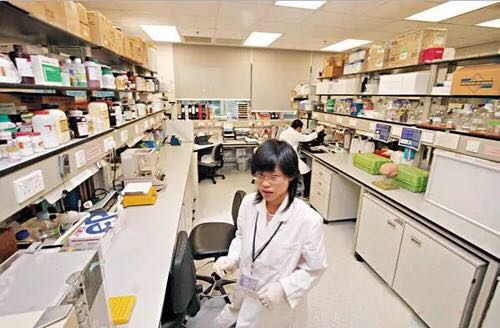 Sixteen partner labs of key state laboratories based in HKSAR and Macao Special Administrative Region have received direct support from national programs. Overall arrangements have also been made to offer financial support to scientific research in Hong Kong and Macao via related national programs.
All scientific research institutions established in the mainland by the HKSAR are already enjoying preferential tax policies to promote sci-tech innovation. Two partner labs in Macao Special Administrative Region have also received direct support from national programs. The Hong Kong and Macao science and technology communities have responded enthusiastically to these measures.
Next, relevant departments of the Ministry of Finance and the Ministry of Science and Technology will further support sci-tech personnel to participate in national sci-tech programs, as well as expand deeper sci-tech cooperation between HKSAR and the mainland.
Hong Kong has a strong scientific and technological foundation and possesses a number of highly qualified scientific and technological talents. They can certainly help China to implement innovation-driven development strategies and build an innovative country.
Over the past year, arrangements have been made to encourage Hong Kong talent to participate in scientific and technological exchanges and national science and technology plans, supporting their innovation and entrepreneurial achievements.
In addition, with the approval of the Ministry of Science and Technology, 16 key partner laboratories in Hong Kong and 6 Hong Kong Branches of National Engineering Technology Research Centers have been built to support Hong Kong's scientific research base and platform. The Central Government has also offered 22 million RMB in financial support.
With this support, Hong Kong will benefit from the country's innovation and technology development at the right time. Promoting Hong Kong's technological cooperation with the Mainland, supporting Hong Kong as an international innovation and technology center, and combining the strengths of the Mainland and Hong Kong will certainly generate greater energy for development.
Wang Wei, professor of Department of Diplomacy and Foreign Affairs Management of China Foreign Affairs University
Editor: Cai Hairuo
The article represents the author's personal opinion which does not represent the China Focus' stance.