Chinese Firm to Continue Building Malaysian East Coast Rail Link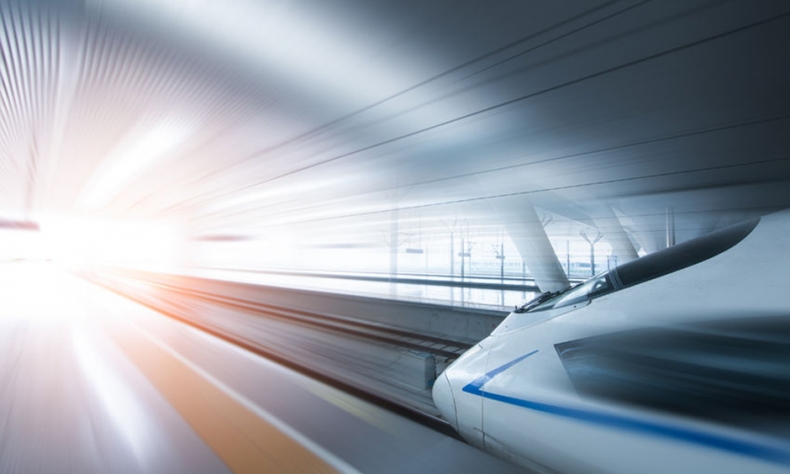 Malaysia's market previously was abuzz with talk that the project would be ditched by the newly elected Pakatan Harapan government as the cost was deemed too high and not viable.
Malaysia's Finance Minister Lim Guan Eng, in an interview on June 23 2018 with online portal The Malaysian Insight, announced that the country will continue with the construction of the East Coast Rail Link (ECRL). "We have already spent RM20 billion on the ECRL. So it doesn't really make sense to just scrap it," he said.
The new government now intends to renegotiate with China to reduce the project cost and terms of the loan. Prior to this, the market was abuzz with talk that the project would be ditched by the newly elected Pakatan Harapan government as the cost was deemed too high and not viable.
The East Coast Rail Link
ECRL is a 688km railway line that connects the east and west coasts of Peninsular Malaysia. It links Port Klang on the Straits of Malacca to Pengkalan Kubor in the northeast via Kuantan, the east coast seaport facing the South China Sea. On completion, ECRL will be Malaysia's longest railway, passing through 45 tunnels totalling 39.1km, with 80 bridges, the longest of which is over 300m long.
ECRL, at a contract cost of 55 billion Malaysian Ringgit, is China's biggest project under the Belt and Road Initiative in Malaysia. It is 85% funded by the Export-Import Bank of China with a soft loan at an interest rate of 3.25% and a seven-year moratorium for repayment. Construction work by China Communications Construction Co Ltd (CCCC) began in August 2017. As of May 2018, approximately 14% of the work had been done.
New Government to Review ECRL
In an electoral upset on May 9, the Pakatan Harapan alliance led by the nonagenarian former Prime Minister Tun Dr Mahathir Mohamad ended 61 years of Barisan Nasional rule. The rising cost of living, introduction of GST and Najib's alleged corruption in the 1MDB scandal triggered a widespread voters' revolt that led to the defeat of Najib Tun Razak. The new government has vowed to investigate mega infrastructure projects signed by the previous government which were considered suspect. ECRL was on top of the list.
"China might have been misled by our fellows," said Tun Daim Zainuddin, a former Finance Minister who is now Chairman of the Council of Eminent Persons, a five-man council consisting of prominent businessman, academics, and retired high ranking civil servants formed by Tun Dr Mahathir Mohamad to advise the new government.
Tun Daim Zainuddin asserted that "China is very important to us. We enjoy very close relations, but unfortunately under the previous administration, a lot of Chinese contracts are tainted, difficult to understand and the terms are one-sided." However he emphasized that business contracts with China will be dealt with in a diplomatic way as the Middle Kingdom is an important friend.
Continuation of ECRL Welcomed
Many welcome the new government's decision to proceed with ECRL as the government will incur huge compensation costs if the project is terminated. To China, abandoning the iconic ECRL project would deal a serious blow to the credibility of the Belt and Road initiative.
Upon completion in 2024, ECRL will cut average travel time from Kota Bahru to Kuala Lumpur by half, from 8 hours to 4 hours. The new railway will bolster business activities, enhance the value of real estate in townships around the 23 stations it winds through, and accelerate economic growth in the east coast states of Pahang, Trengganu and Kelantan. With fast and convenient transport links, ECRL will also provide a much needed boost to the largely untapped tourism industry in this region.
Critics of ECRL
Some critics of ECRL are of the view that the east coast states are the economic backwaters of Peninsula Malaysia, and will be unable to generate sufficient passengers and freight to justify its construction. Moreover, the maintenance costs of the railway will be high and return on the investment will be marginal or negative.  Others have even ventured to argue that China's interest in ECRL is primarily strategic, i.e. ERCL would serve as a land bridge across the Malay Peninsula for shipment of Chinese goods in the event of a blockade at the Straits of Malacca by China's adversaries.
But these critics fail to take into account that mega transport infrastructure projects should not be evaluated solely based on commercial profits, as they are built to serve the economic needs of the country – all the more so for railways. Even in India where rail is a favored mode of transport, Indian Railways incurs losses on passenger operations every year.
Under the Belt and Road Initiative, there are now direct rail links between 35 cities in China and 34 European cities, as well as multiple highway networks connecting China and Eurasia. The China Pakistan Economic Corridor further opens up overland passage between Kashgar of Xinjiang and Gwadar Port in Pakistan, thus providing China a backdoor with easy access to the Indian Ocean. ECRL, therefore, has little strategic importance to China.
ECRL to Spur Economic Growth of East Coast
China has learned from its 30 over years of rapid economic growth that transportation infrastructure should be built moderately in advance of need. This tested experience is best described in the popular Chinese saying: "To become rich, first build roads" (要致富, 先修路). Transport infrastructure serves as a catalyst of economic growth; it is not a passive response to market demand. According to Malaysia Rail Link Sdn Bhd, owner-operator of ECRL, the project is expected to generate additional economic growth of 1.5% per year for the four states it covers, over the next 50 years.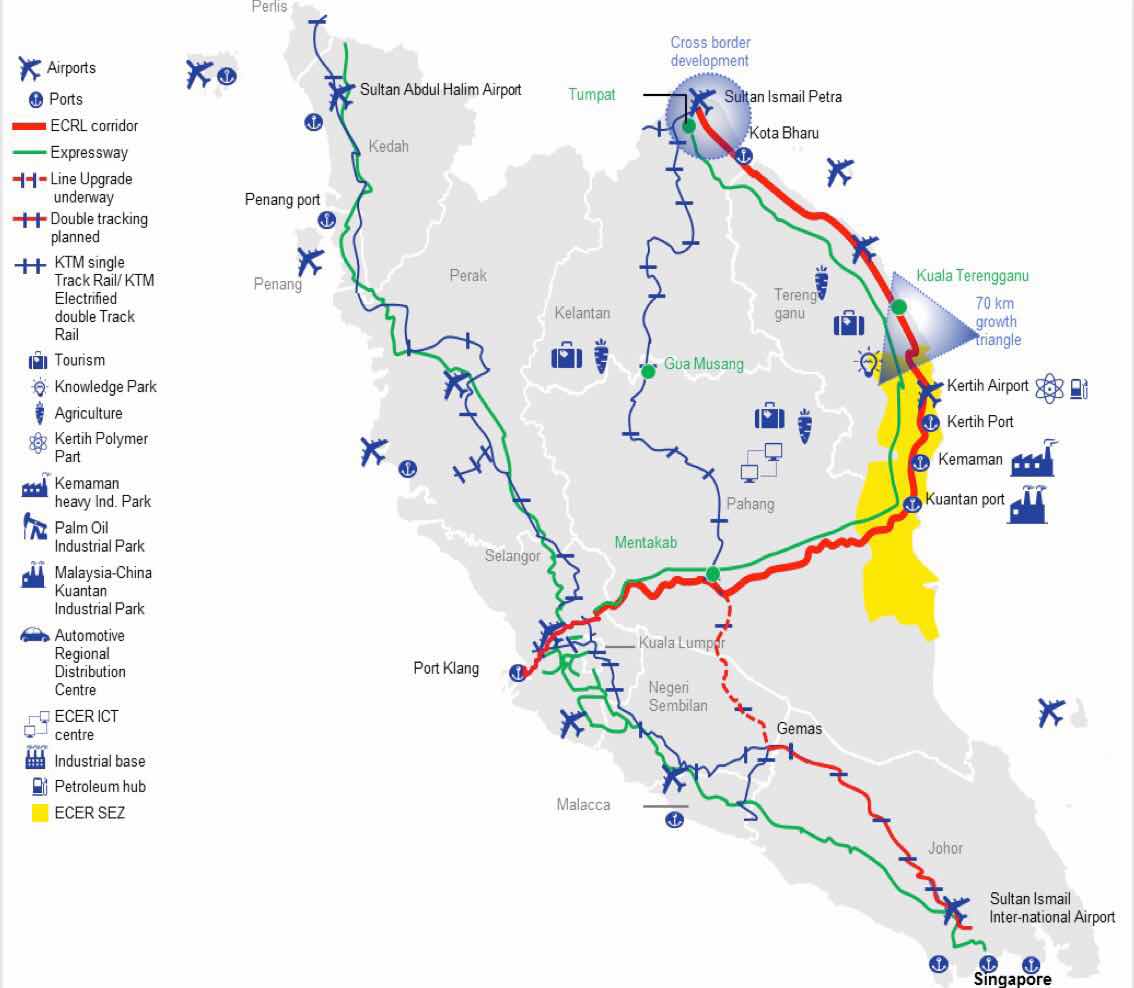 Peninsular Malaysia's East Coast is cut off from the economically more advanced West by the Main Range and has remained relatively underdeveloped since Independence. This is evidenced by the fact that the median household income of Kelantan in 2016 was only one third that of Kuala Lumpur. Lack of efficient transport infrastructure connecting the two regions appears to be the main handicap. The ECRL is expected to bring greater economic parity between the East and the West of the Peninsula, thus integrating the Malay hinterland with the national mainstream, both politically and socially.
China-Malaysia Economic Ties in the New Era
China and Malaysia trade ties date back to the days of the ancient Maritime Silk Road. Since 2009, China has been Malaysia's largest trading partner, with bilateral trade reaching a high of RM290 billion in 2017.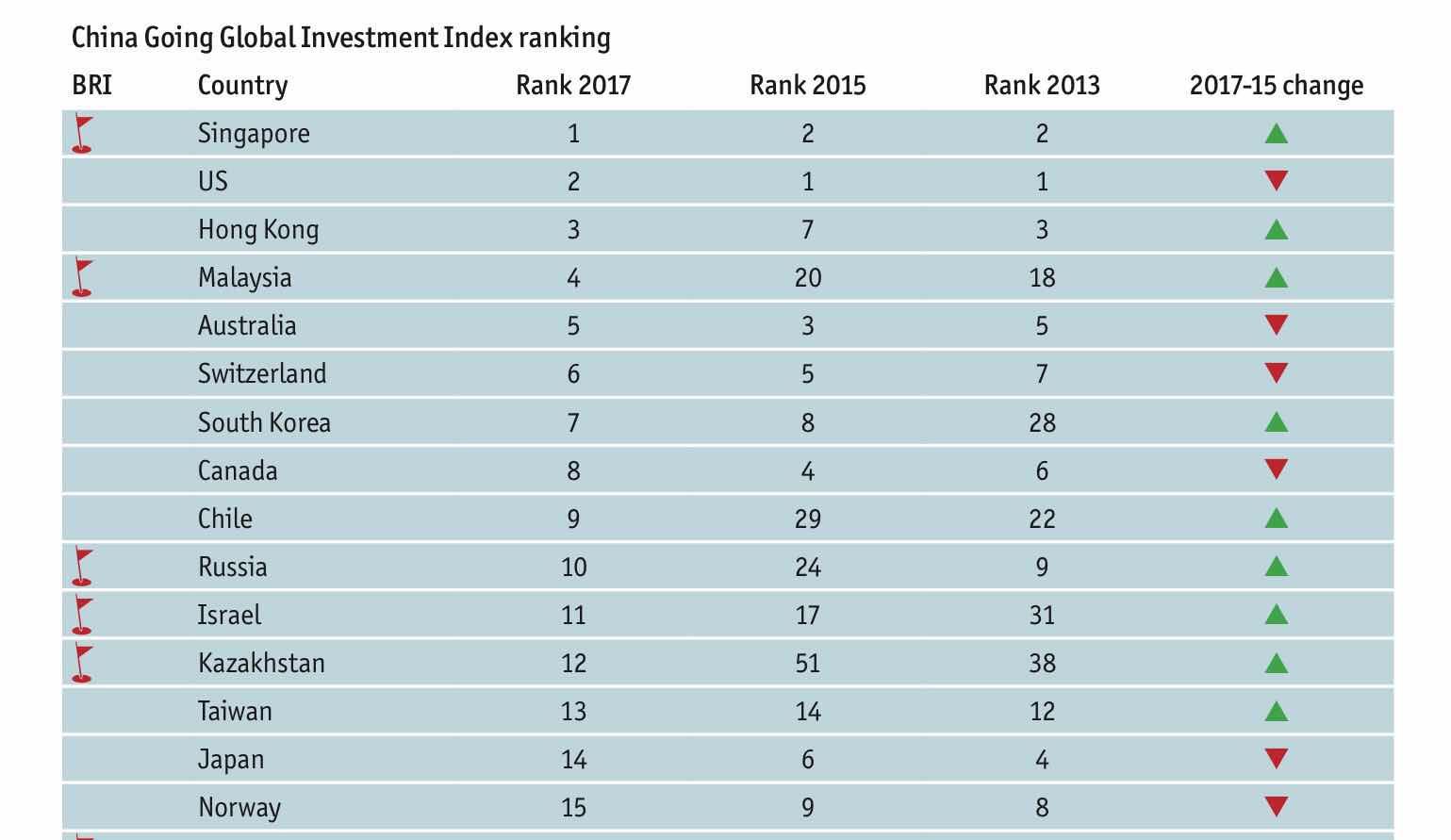 ▲ Due to its strategic location, Malaysia has benefited greatly from the Belt and Road Initiative. In fact, according to The Economist Intelligence Unit's 2017 China Going Global Investment Index, Malaysia ranked 4th as the most attractive destination for Chinese ODI.
In a recent interview with South China Morning Post, Prime Minister Tun Dr Mahathir Mohamad said Malaysia wants to strengthen its relationship with China and reiterated his support for President Xi's Belt and Road Initiative. He welcomes investment from China that will create jobs, transfer technology, and broaden global markets for Malaysian products.
Meanwhile, during a panel discussion at a Belt and Road Initiative Summit in HongKong on June 28 2018, the Chairman of CCCC, Liu Qitao said he is "not overly concerned" about risks related to the change in the Malaysian government and its pledged review of ECRL.  "This project is based on business principles — it is very open and transparent," he said.
Tun Dr Mahathir Mohamad has announced that he will soon make an official visit to China to clear the clouds over mega infrastructure projects signed by the previous administration. As a seasoned politician and an old friend of China, most Malaysians are confident that he will be able to reach a win-win solution, driving China-Malaysia economic ties to a new height.
Koh King Kee is the Director of China Belt and Road Desk, Baker Tilly MH Advisory Sdn Bhd, Malaysia.
Editor: Cai Hairuo
Opinion articles reflect the views of their authors, not necessarily those of China Focus