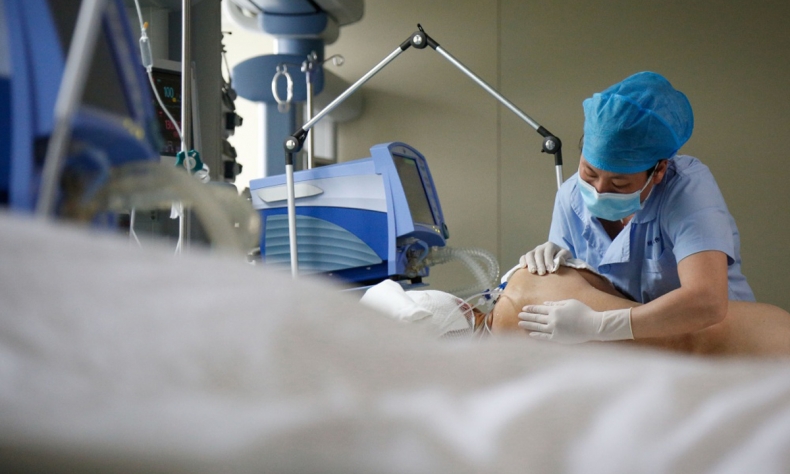 Continuous Upgrades Boost China's Healthcare Services
The Health China 2030 plan is a comprehensive set of guidelines aimed at extending the services to all by the year 2030, and focuses on public health, the environment and food. 
China's medical and healthcare services have seen profound upgrades in recent years. An efficient drug regulatory system, policies focusing on disadvantaged people, steady progress of Traditional Chinese Medicine (TCM) and, most importantly, embracing cutting-edge technologies, are behind this improvement.
Progressive growth throughout the last seven decades has brought facilities to far-off counties at times on par with those offered in top-tier metropolitan cities. The biggest role in achieving this is being played by high technology advances.
Incorporation of 5G in hospitals is in full swing. This high-speed communication technology allows seamless synchronized actions of doctors who are hundreds of miles apart. Using robots, they can perform teleoperations with minimally invasive procedures, consequently reducing the time patients have to stay in hospital. Another innovative use of live broadcasts of surgical operations via 5G is providing new learning opportunities for young doctors.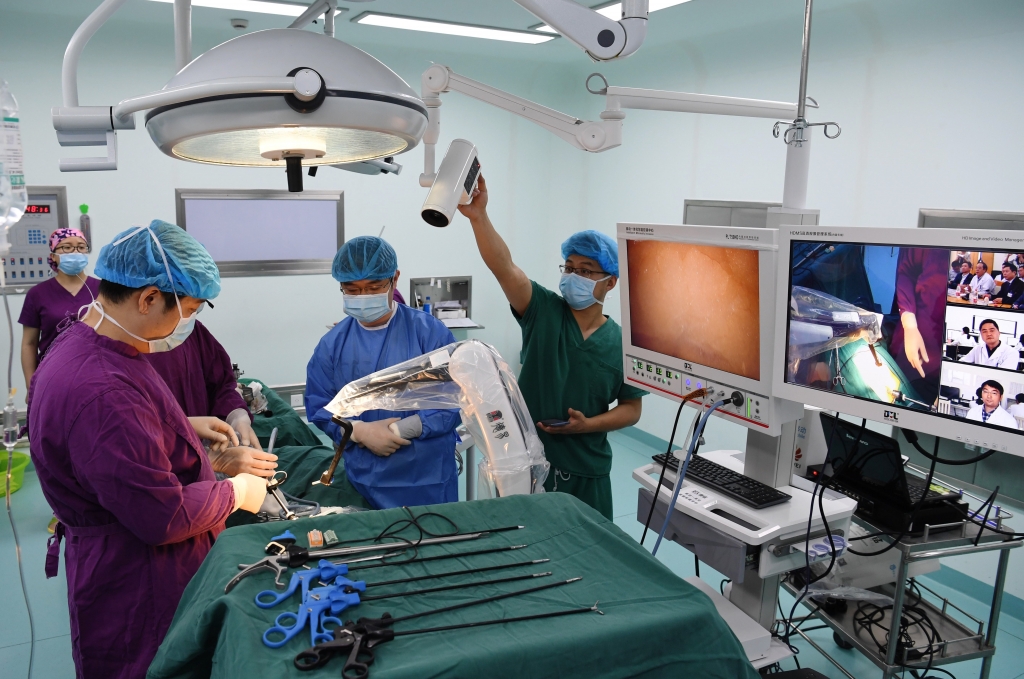 In the process, hospitals are amassing an extensive amount of data. Artificial Intelligence (AI), with its ability to analyze large volumes of information, helps doctors in their diagnosis and making decisions. AI can also screen X-rays and predict a course of treatment combined with study of medical records.
Both local and foreign AI technologies are being utilized in China. To name a few, Shenzhen-based Tencent Holding is employing solutions that scan gastroscopy images to diagnose esophageal cancer at a preliminary stage with over 90 percent accuracy. Meanwhile, Microsoft, the American tech giant, has developed a system in collaboration with China's Airdoc to diagnose diabetes through retina scans.
These scientific breakthroughs create a smart healthcare ecosystem, offering convenience to patients and medical practitioners.
At Tianjin No. 1 Central Hospital, for instance, the former long queues of waiting patients have been reduced with the introduction of online registration. Patients at the hospital even have access to a consulting system that generates advice using AI. Such smart tools are gaining popularity in all parts of the country because of their optimum utilization of resources.
Apart from dispensing facilities, the government has been implementing a stream of supportive policies to improve the overall healthcare structure.
The Health China 2030 plan is a comprehensive set of guidelines aimed at extending the services to all by the year 2030, and focuses on public health, the environment and food.
The plan has set some promising goals which include increasing life expectancy to 79 years and creating a healthcare industry worth 16 trillion yuan. This will be achieved by attracting private and foreign capital, expansion of government investment and improvement of medical institutions.
Measures are also being taken, in parallel, to increase convenience for underprivileged areas.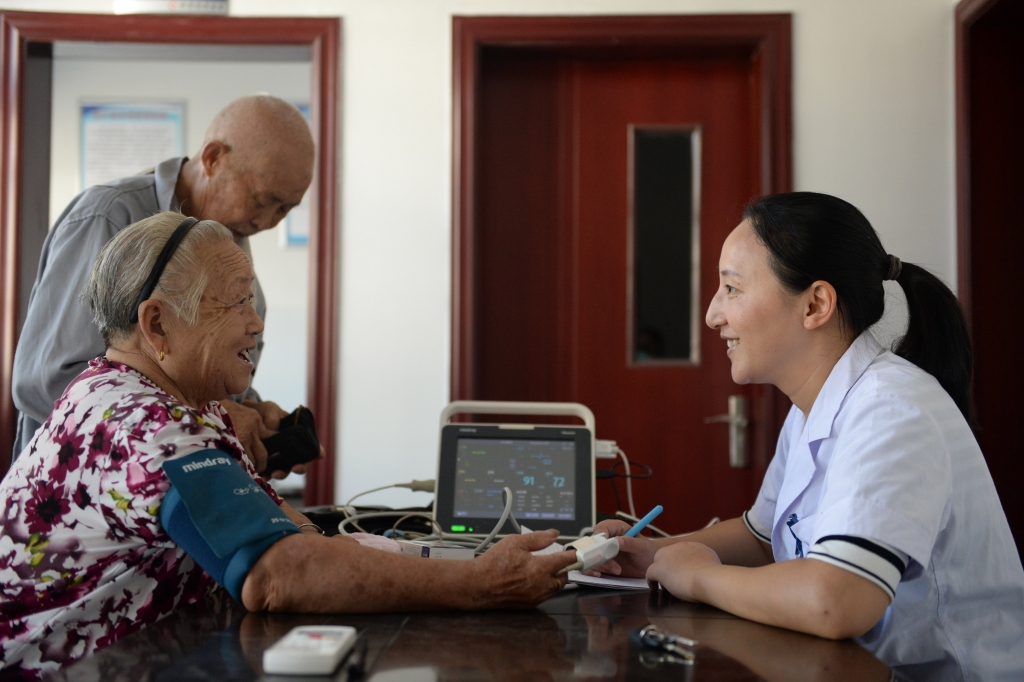 By the end of 2018, every impoverished county had at least one public hospital, while about 95 percent of townships had at least one general practitioner. In the meanwhile, financing to village health centers is being expanded and they are also receiving technical support from large hospitals. As a result, the poor, who earlier didn't seek medical help until their condition became unbearable, are now being cured at an early stage.
In June 2019, the State Council issued a series of directives to guide the direction of healthcare reforms. Alongside the development of new drugs, production of generic drugs is encouraged and a list of urgently needed ones has been released for the private sector to take up.
A crucial challenge addressed by these directives is China's ageing population. An improved healthcare system is being developed for senior citizens whose medical requirements continue to increase.
Innovation in TCM was also outlined by the State Council since it is a major source of fulfilling the demand for health services. Authorities are promoting its integration with Western medicine and the latest guidelines call upon bolstering these efforts.
The government is making endeavors to ensure TCM develops through hospital-led, county-based and close-knit communities, according to a document released by the National Health Commission last month.
Benefits of China's medical advancements are spreading far beyond its borders. Chinese biotech startups are expanding their presence in Silicon Valley and bringing research opportunities to the United States. Besides, a myriad of devices developed by Chinese brands are being applied in hospitals all across the Western world.
In developing countries, China is providing a remarkable support to public health. During last year's Forum on China-Africa Cooperation, China pledged to upgrade 50 medical aid programs for Africa and has been regularly sending medical missions overseas, efforts that are appreciated by international bodies.
The process of improving medical services is a continuous one. As China moves ahead in its high-quality development, authorities are making amenities available to more and more people. With the adoption of latest technologies, it is expected that the best healthcare will continue to be extended even to the remotest areas.
Daniel Hyatt is a Pakistan-based freelance journalist and commentator on modern China.
Opinion articles reflect the views of their authors only, not necessarily those of China Focus.