Cool Heads Needed as Preparations Intensify Ahead of Xi-Trump Meeting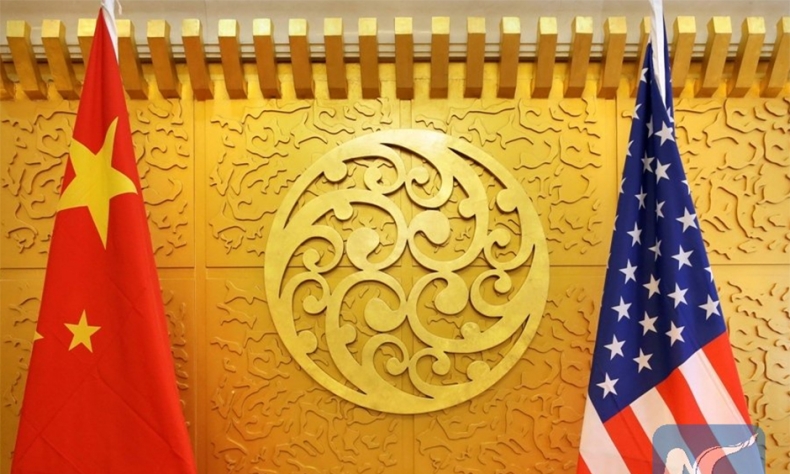 Beijing's momentous effort over the last month has seen Washington's position significantly shift, resulting in Trump and his team returning to the negotiating table.
November 22nd marked the start of the festive season, when Americans will celebrate Thanksgiving, Black Friday, Christmas and New Year's Day, all within the space of forty days. This is traditionally a time when they give thanks and spend big, splashing out on presents, decorations and hearty feasts.
It also marked the first-time ordinary US citizens will fully feel the effects of President Trump's US$250 billion tariffs on China, as they go out to buy food and gifts during this major shopping period, according to gobankingrates.com.
The financial comparison website predicts Thanksgiving dinner costs to increase by between 9.9 and 24.2 percent, and expects those out shopping on 'Black Friday' to have to pay much more.
Sharp televisions in Best Buy, which are made in China, the website writes, have seen some models' prices' rise by as much as 20 percent since the tariffs were introduced.
Thankfully, like Jason Derulo's half-time performance at last Thanksgiving's Lions vs Vikings game, (for those who didn't see it, there's your reason to be thankful) this will hopefully be a one-off holiday occurrence.
Beijing's momentous effort over the last month has seen Washington's position significantly shift, resulting in Trump and his team returning to the negotiating table.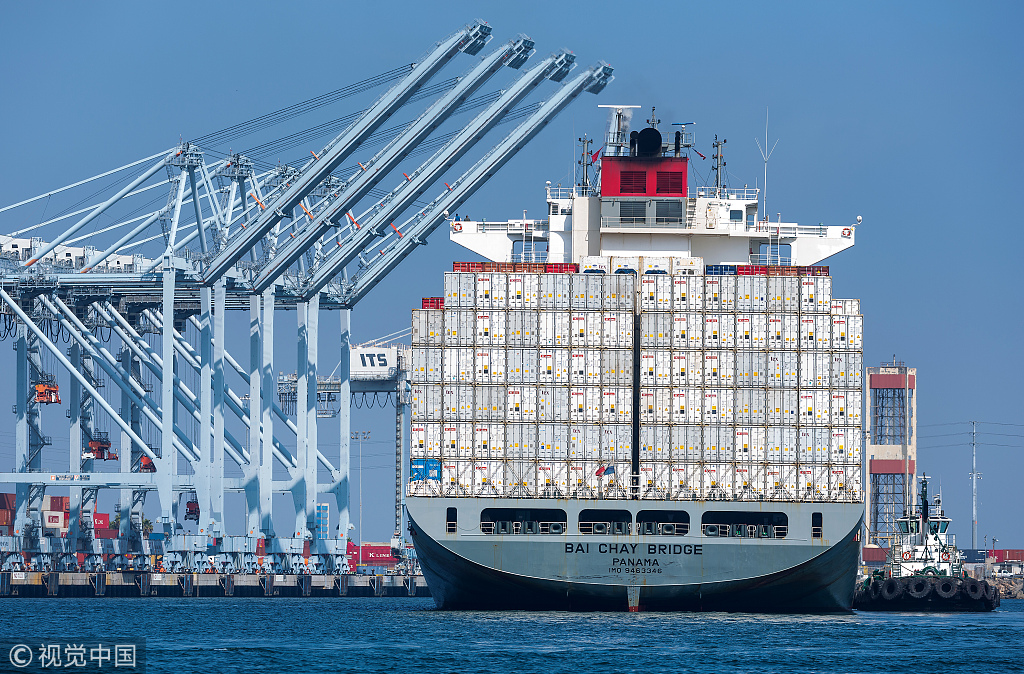 Beijing Kick-Starts Dialogue after Bleak Mid-Winter
Two months ago, that didn't seem possible.
September and October were two of the most damaging months in the entire trade war saga, leaving China-US trade relations at a stand-still.
Communication between the two sides came to an almighty halt, a third round of tariffs were introduced and talk intensified of the US hitting China with extra tariffs of US$267 billion, beginning in February 2019.
Yet the 1st November phone call between President Xi Jinping and Trump, where they agreed to a dinner-meeting at the G20 summit in Buenos Aires, kick-started a positive change between the two countries.
Speaking to state media, Xi said he was looking forward to their meeting in Buenos Aires and reaffirmed the importance of creating a stable and healthy relationship.
"The two countries' trade teams should strengthen contact and conduct consultations on issues of concern to both sides, and promote a plan that both can accept to reach a consensus on the China-U.S. trade issue," Xi said on CCTV state television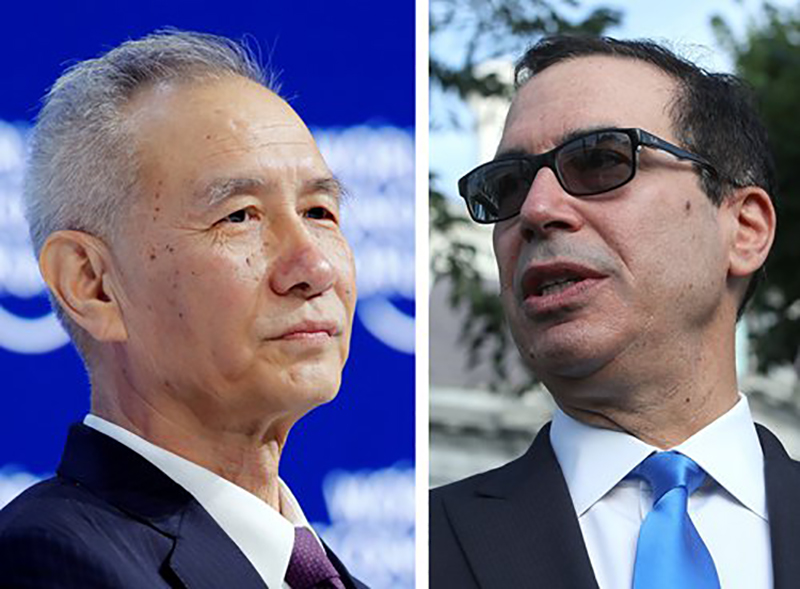 This was followed by Chinese Vice Premier Liu He, who resumed talks with US Secretary Treasury Steve Mnuchin on November 9th, discussing the possible framework for a trade deal and the importance of reducing tension between the two economic giants.
Beijing is "ready and capable of defending its national interest and hopes both sides will remain rational," he said, according to the official Xinhua News Agency.
November 15th then saw China submit a list of 142 items which it is willing to negotiate on. The comprehensive list includes easing restrictions on foreign investment and eliminating requirements for joint ventures with Chinese partners, previously sticking points for Washington.
Positive Washington Response
These efforts by the Beijing government have breathed new life into discussions, creating an appetite in Washington for a deal to be struck.
Trump's hard-line approach has softened to the point where he has expressed for the first time in months that a deal isn't too far away.
"I think a deal will be made. We'll find out very soon," said Trump, responding to a question last Friday in Washington.
"China wants to make a deal. They sent a list of things that they're willing to do, which was a large list" he said, before commenting on his respect for President Xi and China in general.
This was echoed by his chief economic adviser Larry Kudlow, who on Tuesday revealed details for organizing the G20 meeting, were positive.
"As we move toward the G20 meeting, communications, very detailed communications are occurring at all levels of government," Kudlow said, claiming that the current situation is much better than in previous weeks.
Cool Heads Needed Before G20
Heeding Liu's advice to "remain rational" would be seen as the best course of action, now both sides are preparing for the important meeting on December 1st.
Unfortunately, his comments seem to have fallen on deaf ears in some of Trump's quarters, with US Vice President Mike Pence and U.S. Trade Representative Robert Lighthizer looking to shake the apple cart just days before the important meeting.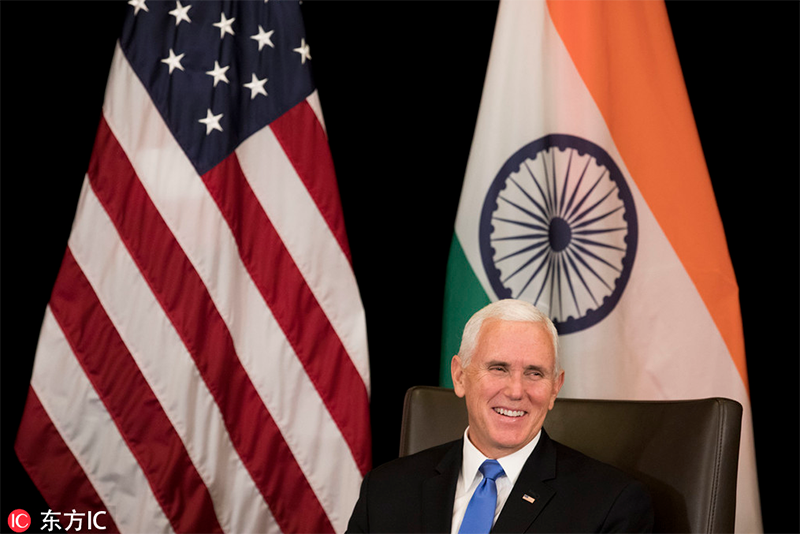 Pence's speech at last week's APEC summit aimed to provoke, goad and incite Beijing, making wild accusations over China's Belt and Road Initiative (BRI) and America's right to sail and fly over disputed land in the South China Sea.
Then on Wednesday, Lighthizer's office released a 53-page report accusing China of continuing a state-backed campaign of intellectual property and technology theft.
Talk like this does nothing to help improve the situation, only creating deeper divides and exacerbating the problem. At a time when preparations for the meeting are still to be fully finalized, creating distrust like this only leads to a destabilising atmosphere.
In contrast, Beijing, and Trump to his credit, have perused a more diplomatic approach.
Trump's normally twitchy Twitter fingers have managed to refrain from commenting on China, with his last tweet describing the "good conversation" he'd had with Xi after their phone call.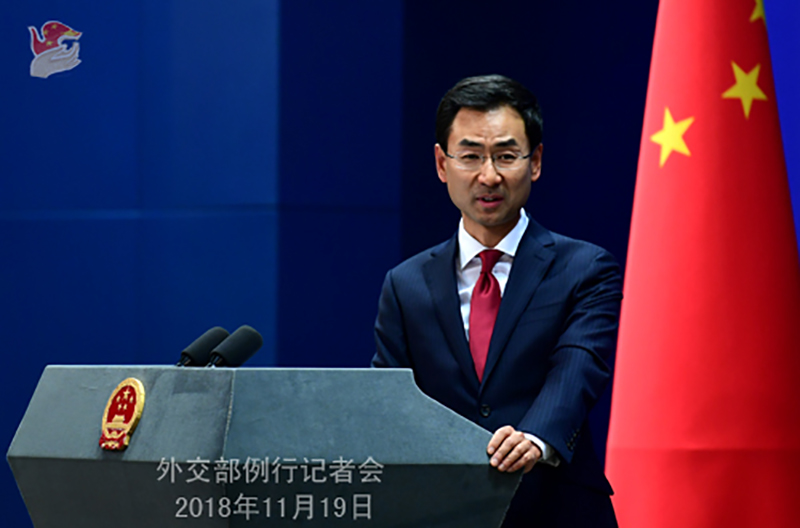 Chinese Foreign Ministry Spokesperson, Geng Shuang, has also refrained from rising to Pence and Lighthizer's bait, giving firm but respectful responses when asked about the US official's comments.
Responding to Pence's criticism that BRI favours China, Geng highlighted the growing list of participating countries who want to be part of the initiative.
"If it was "one-way"," he said, "then we could not have seen more than 140 countries and international organizations signing onto the Belt and Road cooperation agreements".
And when replying to the accusations of international property theft, Geng was equally controlled, producing October's White Paper on the Facts and China's Position on China-US Trade Friction and suggesting the US should "give it a careful reading", before reaffirming the importance of dialogue in solving their current situation.
"I want to reiterate that the China-US economic and trade cooperation is in its nature for mutual benefit and win-win results. It is quite normal to have economic and trade frictions. The key is to resolve them through dialogue and consultation on the basis of mutual respect, equality and good faith", he said at a press conference on Wednesday.
They say a week is a long time in politics, so with nine days to go until Xi and Trump's G20 meeting, it is imperative that tweet-bashing, releasing damaging reports and giving inaccurate press conferences, are kept to a minimum.
That way, those eating their turkey dinners next year might be able to look back on this month's substantial effort by China as a turning point in China-US relations, and be thankful that the trade war is finally over.