Could the US and Europe's Tariff Battle Start a New Trade War?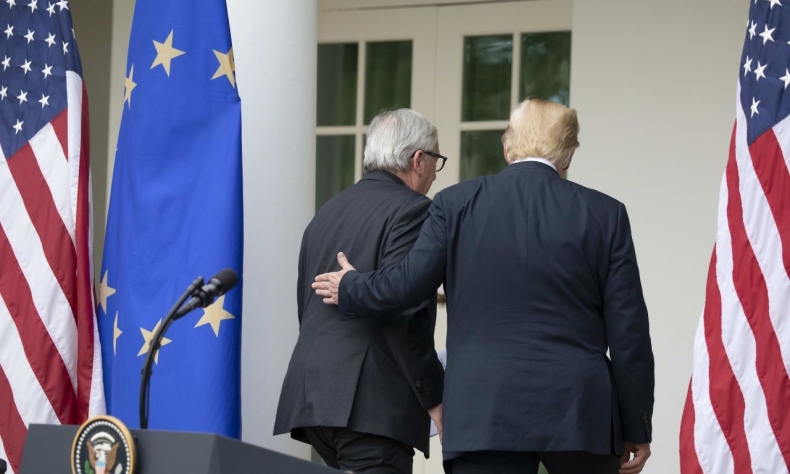 "For years, Europe has been providing massive subsidies to Airbus that have seriously injured the US aerospace industry and our workers." Lighthizer said.
In Washington on October 10-11, another round of high-level economic consultation was held between China and the United States which ended with "substantial progress", as both sides look to reach a deal and end their prolonged and drawn-out trade war.
As the rest of the world watches in anticipation to see what, if any, deal can be agreed, officials in Brussels will be looking over proceedings with greater interest—given that they could very well be sat in China's seat in a few weeks' time.
Ever since last week's ruling by The World Trade Organisation (WTO), who found in favour of the US in their fight against the EU and Airbus—dubbed the "Battle for the Sky"—tension between the two has escalated, increasing fears that US President Donald Trump could be about to launch a second front in his tariff-first economic policy.
Trump goes after Europe's cheese and wine
The ruling, which was welcomed by President Trump and US Trade Representative Robert Lighthizer, saw the WTO decide that the EU had illegally supplied subsidies to the European aerospace company, giving Washington the chance to sanction tariffs against Brussels in return.
"For years, Europe has been providing massive subsidies to Airbus that have seriously injured the US aerospace industry and our workers." Lighthizer said. "Finally, after 15 years of litigation, the WTO has confirmed that the United States is entitled to impose countermeasures in response to the EU's illegal subsidies".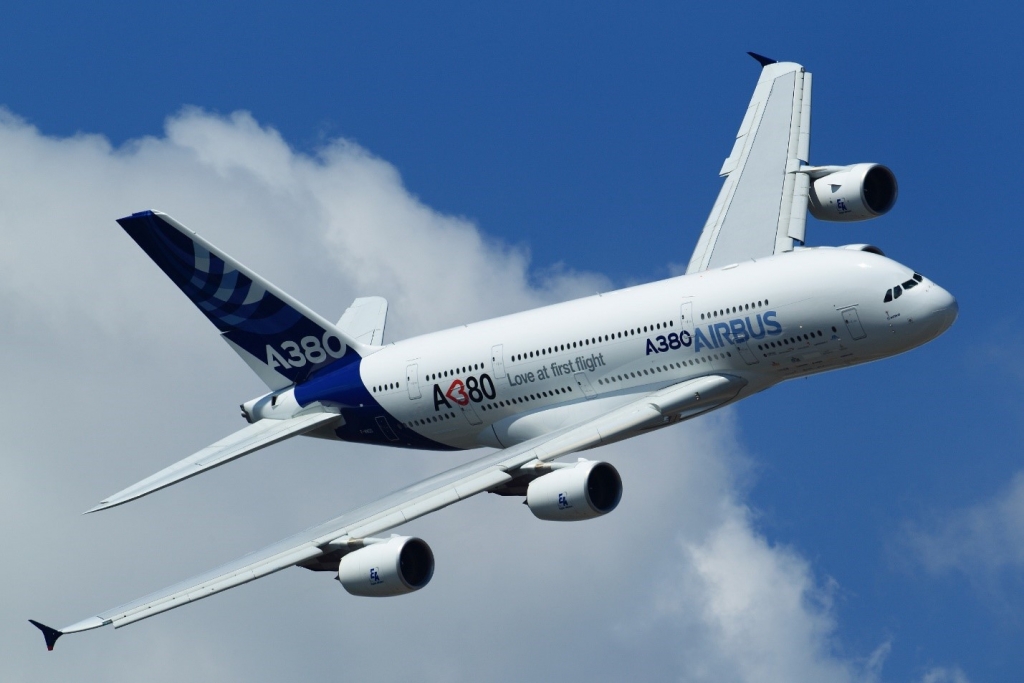 European leaders had called for negotiating a "fair settlement", given they are awaiting the result of their own, similar case at WTO against the US, this time involving illegal government subsidies to Boeing.
"Resorting to tariffs is not in the interests of the UK, EU or US," a UK representative said. "We are working closely with the US, EU and European partners to support a negotiated settlement to the Airbus and Boeing disputes".
But Lighthizer's decision to announce, almost immediately, the authorization of $7.5 billion in punitive tariffs against the EU—as allowed by the WTO ruling— which include 10 percent tariffs on European-made Airbus planes and 25 percent tariffs on European consumer products such as cheese, wine and whisky, has been interpreted as a way for President Trump to carry out his economic agenda against the economic bloc.
Since coming to office, President Trump has made his feelings clear on his displeasure at what he perceives are unfair trade practices being carried out by the EU. In 2018 he placed 25 percent tariffs on European steel and 10 percent on aluminium, and has since spoken of imposing tariffs on Europe's car industry, a decision on which could be made next month. Now, armed with a mandate from the WTO, Trump has for the first-time widened his tariffs to European consumer goods, something that has the potential to hurt the European economy greatly.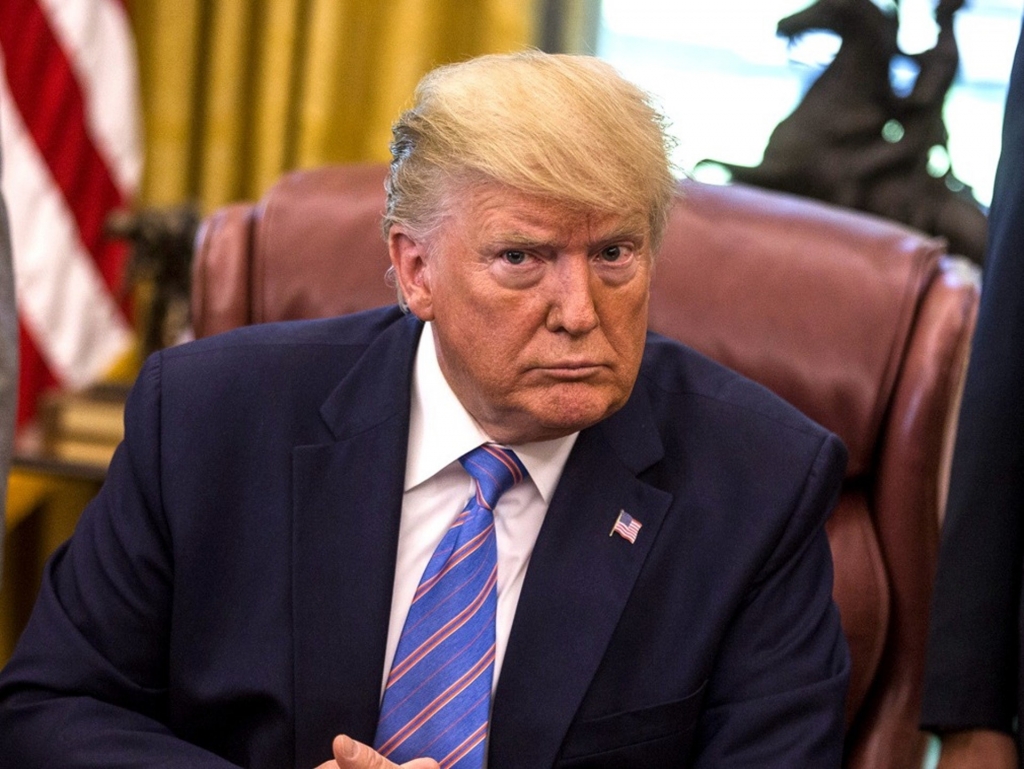 With those tariffs set to start on October 18 and the US seemingly unprepared to negotiate a settlement, the European Commissioner for Trade Cecilia Malmstrom has said the bloc would be prepared to implement retaliatory tariffs, although a preference for an agreed settlement is still their favoured option.
"Our readiness to find a fair settlement remains unchanged. But if the US decides to impose WTO authorized countermeasures, it will be pushing the EU into a situation where we will have no other option than do the same."
Would another trade war be such good idea?
Moving from the current trade dispute to a full-blown trade war is still far from a forgone conclusion, given the two sides have had a working relationship during the entire 14 years it has taken the WTO to make its decision.
But given Trumps unpredictability and his fondness for tariffs, the EU's strong retort to the WTO ruling and the fact that talks have stalled for years over a free trade agreement, it would take a brave man to rule out the issue escalating into a more serious problem. The only question is why Trump would want to escalate their economic dispute into a trade war, given how disastrously wrong his first one has gone.
Far from being "easy to win" like he predicted in 2018, Trump's trade war with China has turned into a long, hard slog, one in which the American economy looks increasingly ill-equipped to handle. Growth has detracted, fears of falling into a recession have increased and the job market is no longer as bountiful as it was in 2018.
Only 136,000 new jobs were created in September compared to 214,000 at the same time last year, whilst manufacturing jobs have continued to decline, with the US Labor Department reporting another 2,000 job losses last month.
Placing further tariffs on the EU would likely see similar job losses, with Airbus warning that any tariffs on its goods could harm its US supply chain and put 275,000 American jobs at risk. With 40 percent of the company's procurement coming from American aerospace suppliers, the "jobs-first" president would be in a severely weakened position come the 2020 US elections.
Further strain on world economy
A tariff war with the US would also see the EU's own sluggish economy fall deeper into trouble, with the Kiel Institute for the World Economy expecting their economy to detract by at least €2 billion if the tariffs came into effect. This would put further pressure on an already fragile world economy, one which Kristalina Georgieva, Managing Director of The International Monetary Fund (IMF) has said is experiencing a "global synchronised slowdown".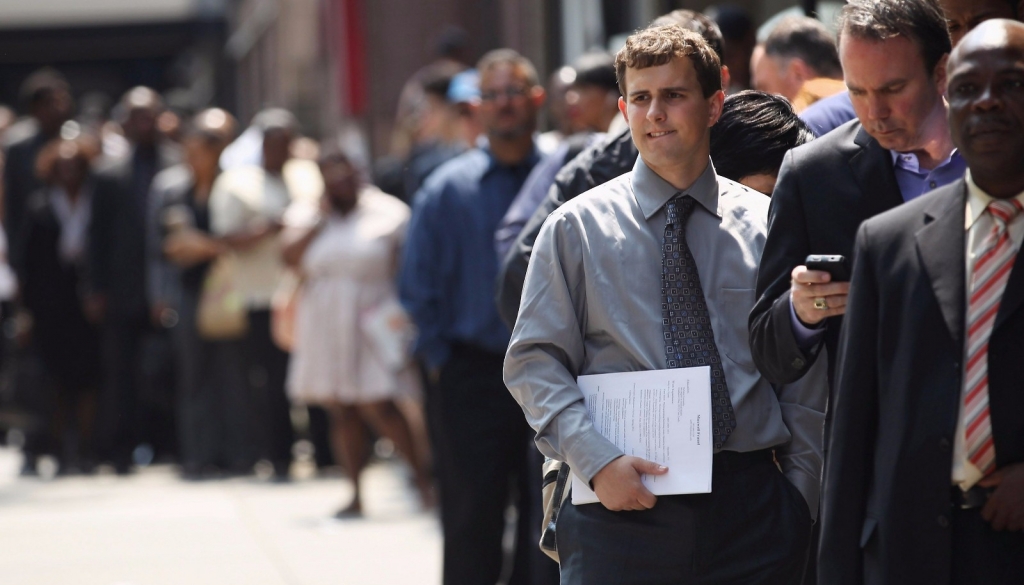 "In 2019, we expect slower growth in nearly 90 per cent of the world," Georgieva warned in her first speech as Managing Director on October 1. "The global economy is now in a synchronised slowdown. This means that growth this year will fall to its lowest rate since the beginning of the decade."
Georgieva also used her speech to highlight the damage of trade wars, claiming that America's trade war with China alone will have cost the global economy around $700 billion by 2020— a loss equivalent to Switzerland's entire economy. With fear of a no-deal Brexit growing day by day and the US and China's trade dispute unlikely to be resolved during this round of talks, the global economy can little afford the loss of another $700 billion caused by two economic blocs waging economic war against each other.
The Airbus tariffs need not be a reason to cause such a drastic conclusion however, with the EU clearly stating it is prepared to work towards a negotiated settlement once the two WTO rulings have been concluded. Whether President Trump listens to those calls however, is another matter.