COVID-19 White Paper: Chronicling China's Largest Health Response in a Century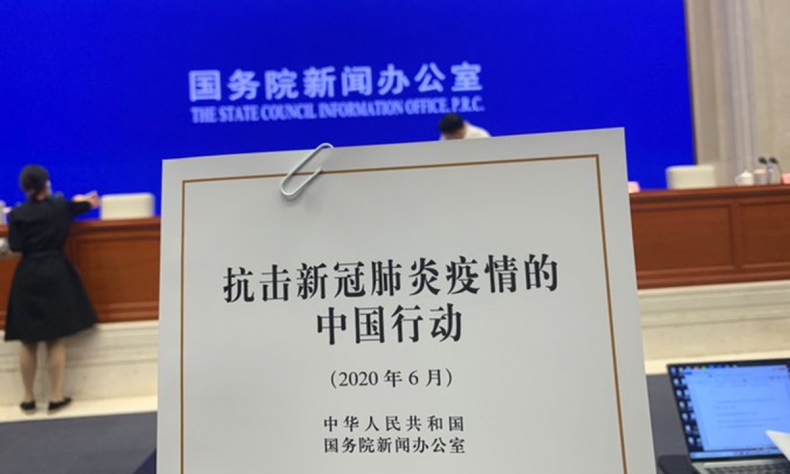 The Covid-19 global pandemic is the most extensive to afflict humanity in a century. In light of its current situation, China released a white paper to chronicle its fight against the virus and share its own experience. But what did it reveal?
On June 7 China's State Council released a white paper detailing the country's battle against COVID-19 titled "Fighting COVID-19: China in Action."
The 37,000-word document was published to provide a "record of China's efforts in its fight" against the coronavirus pandemic that has infected 7,000,000 people and killed more than 400,000 worldwide.
As the first country to discover confirmed cases of COVID-19, and one of the first to quell the viruses spread within its borders, it is important China releases such a paper, one that can add to its own and every countries' understanding of just how, where, why and what the virus is.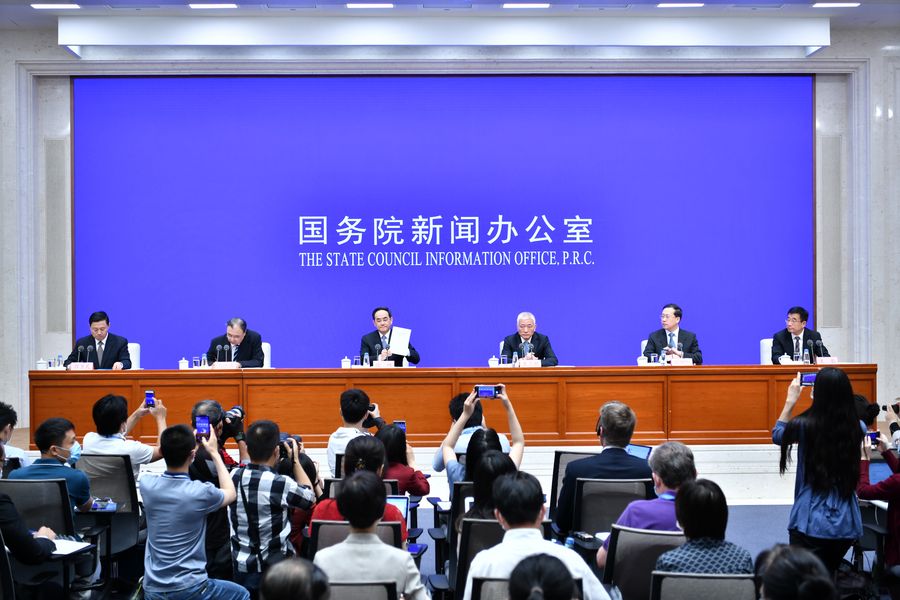 Speed and number of tests
This has become all the more significant given the virus has yet to show signs of diminishing. According to the World Health Organisation (WHO) the global situation is worsening, with new daily cases hitting the record again and again as the virus spreads further across central and southern America, and south Asia.
As their fight continues and China's draws to a close, lessons can be taken from Beijing's response—both successful and unsuccessful—which has resulted in 83,046 cases and 4,634 deaths.
The white paper shares this experience, chronicling China's "scientific-approach" to fighting COVID-19, which focused on mass and fast testing, a problem that continues to trouble some countries' response to the virus.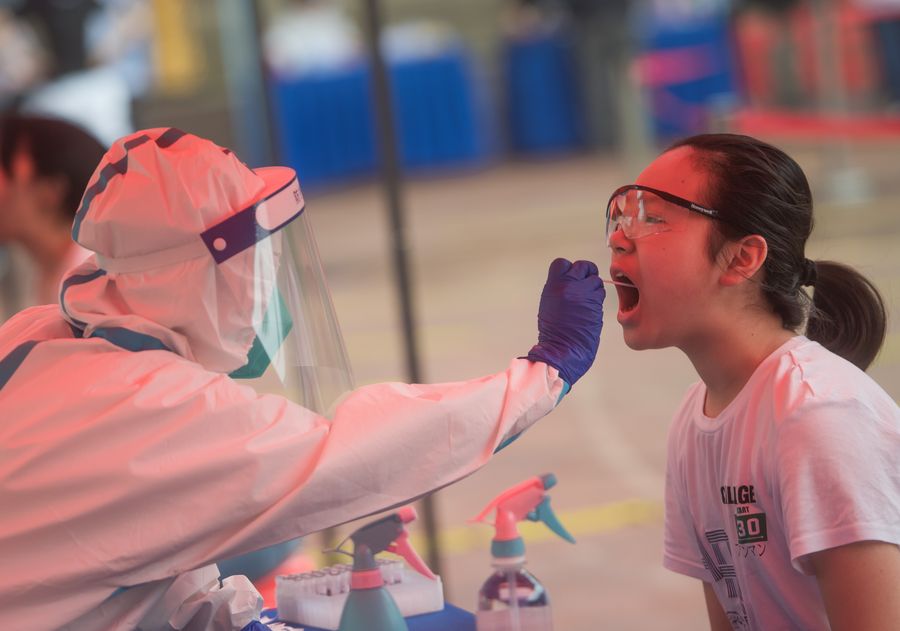 During the pandemic, tests in Wuhan rose from 300 to 50,000 a day, and conversion times for tests increased from 2-days to 4-6 hours as "community-based mass screenings" were used to great effect in Hubei province. Two-rounds of tests were conducted to ensure no one and no household went unchecked, and when fears grew of a second wave in Wuhan, the same policy was deployed to conduct 10 million tests in ten days.
The use of Tradition Chinese Medicine (TCM)—a currently under-utilized method of treatment—was also highlighted as playing an important role in eventual treatment for positive COVID-19 patients. According to the paper, Chinese herbal formulas and drugs were administered to 92 percent of all confirmed cases. In Hubei Province, more than 90 percent of confirmed cases received TCM treatment that proved effective in them overcoming the virus.
Receiving and giving of international aid
Just as important as its own actions have been those of the international community.
China has never acted alone as it battled the virus, with the early onset of COVID-19 leading to 170 countries expressing "solidarity and support" for China, and 77 countries donating emergency supplies to aid in its cause.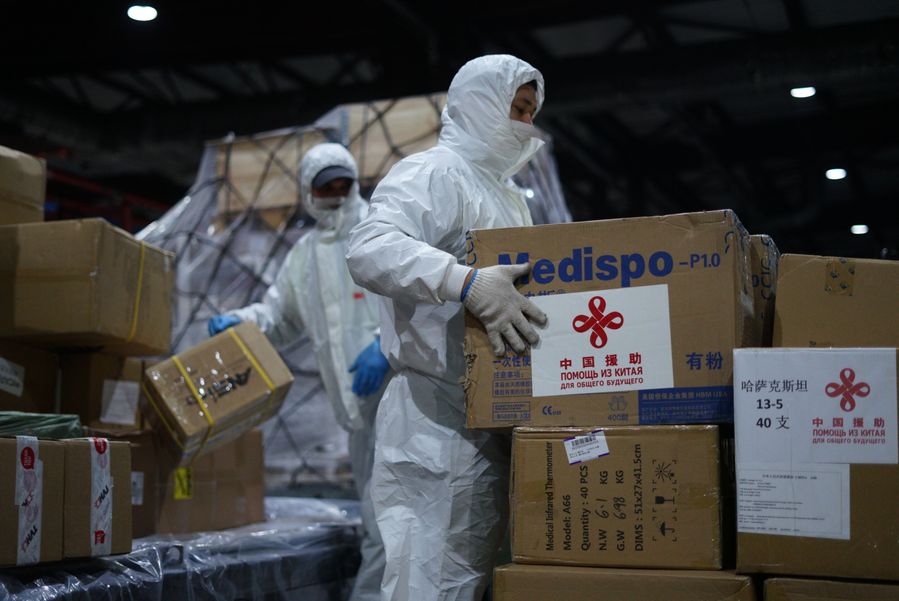 It is something China looked to return as the situation improved within the country but worsened outside its borders. "The Chinese nation never forgets the help and generosity it receives, and always reciprocates with the same goodwill", the paper says, and as of May 31, China had sent 29 medical expert teams to 27 countries, and offered assistance to 150 countries and 4 international organizations. It has also exported protective materials to 200 countries and regions, among which more than 70.6 billion masks, 340 million protective suits, 115 million pairs of goggles, 96,700 ventilators, 225 million test kits, and 40.29 million infrared thermometers.
Lessons for the future
Decisive methods at home and early international assistance helped supress COVID's spread inside China, however coronavirus was still an "unknown, unexpected, and devastating disease" when it hit, and as such it resulted in great sacrifice for millions of Chinese citizens.
As of May 31, the epidemic has killed 4,634 people in China, including hundreds of medical professionals and key workers. Millions of people across the country out of necessity surrendered their personal freedoms and endured incredibly harsh lockdown conditions, particularly the city of Wuhan, where residents spent 77-days locked in their homes.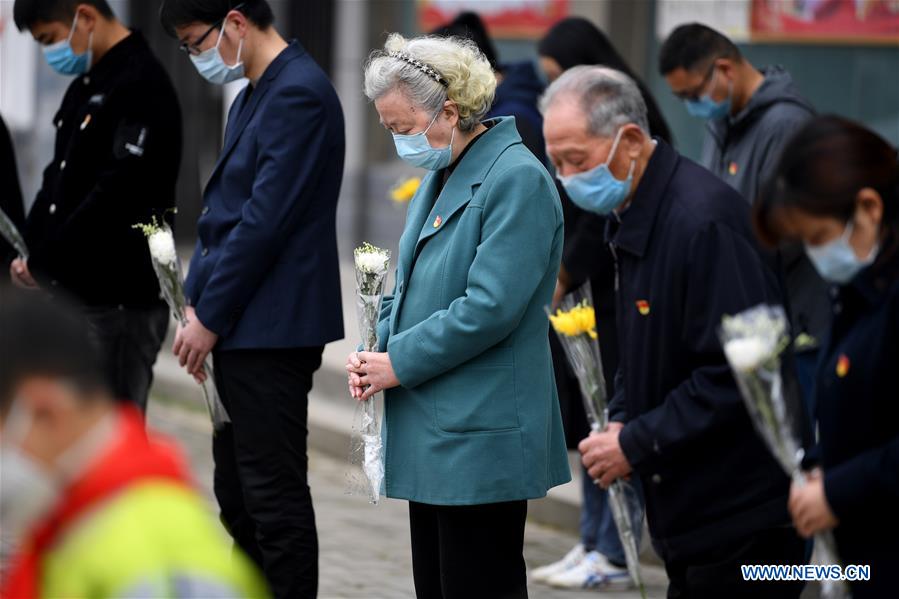 In light of this, the paper highlighted six areas which are in need of reforms and extra funding to prevent future episodes from causing similar distress and destruction, including improving disease prevention, establishing systems for epidemic prevention during peace and times of crisis and improvements to public sanitation. It also highlighted the need for general improvements to its public health system and a review of its emergency supply system, something many countries are contemplating making changes to in light of the virus.
White Paper to keep a record in history
For some however, the paper's release has not gone far enough in directly addressing their concerns over China's early handling of the virus, especially as situations have worsened across the globe as the virus ebbs on.
Voice of America and The Hindu recently wrote unfavourable pieces questioning the sincerity and motivation for why China felt the need to release the white paper, calling it "a tool" for pushing its own rhetoric and to defend its own inaction.
But in doing so, they have greatly overlooked the true purpose of the paper, a point China's Foreign Ministry Spokesperson Hua Chunying strongly made on June 8.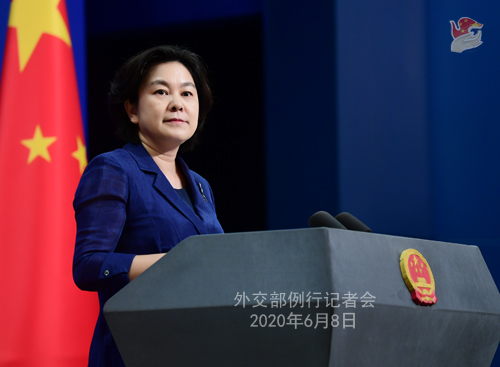 "China issued the white paper not to defend itself, but to keep a record," Hua Chunying said during her daily press conference. "The history of the combat against the pandemic should not be tainted by lies and misleading information; it should be recorded with the correct collective memory of all."
This paper is not a piece for the defence or a way for the government to exonerate itself from any wrongdoing—low confirmed cases and an even lower death-rate have already justified its methods.
Instead it is a record of how the country's authorities mobilised 1.4 billion people into action, and a way to honour the efforts of 540,000 medical workers, 8.81 million-registered volunteers and 4 million community workers who played their part in responding to the most extensive health challenge the country has faced in a century.