Developed Nations Falling "Woefully Short" in Combating Climate Change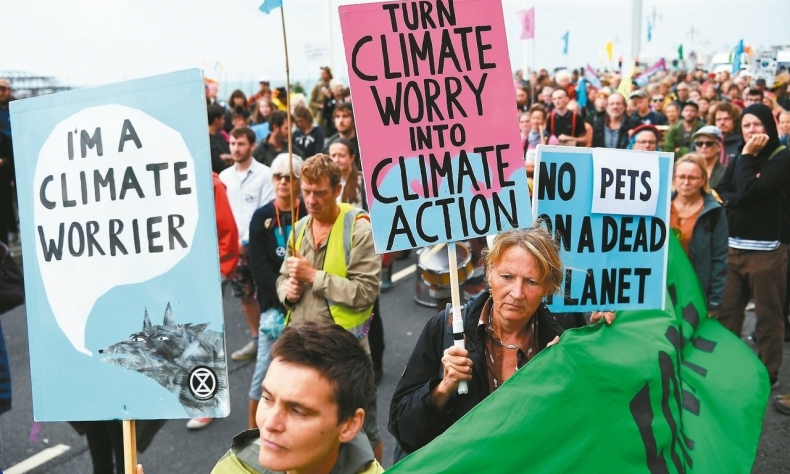 But most disappointing was the United States continued retreat into environmental isolation, having been so proactive just a few years before.
This year's climate summit at the UN General Assembly was billed by UN Secretary-General Antonio Guterre as a summit of "action".
"Let's face it: We have no time to lose," Guterre said on Sunday. "Our fraying world needs international cooperation more than ever, but simply saying it will not make it happen."
"Concrete and transformative plans" were needed, the Secretary-general stressed, hoping developed countries would rise to the occasion and sign-up to ambitious but essential targets such as a reduction in carbon emissions of at least 45 percent by 2030 and propose plans for carbon neutrality by 2050.
If Guterre's words were a subtle call for developed nations to act, then 16-year old Swedish activist Greta Thunberg's were like a bludgeon to the face.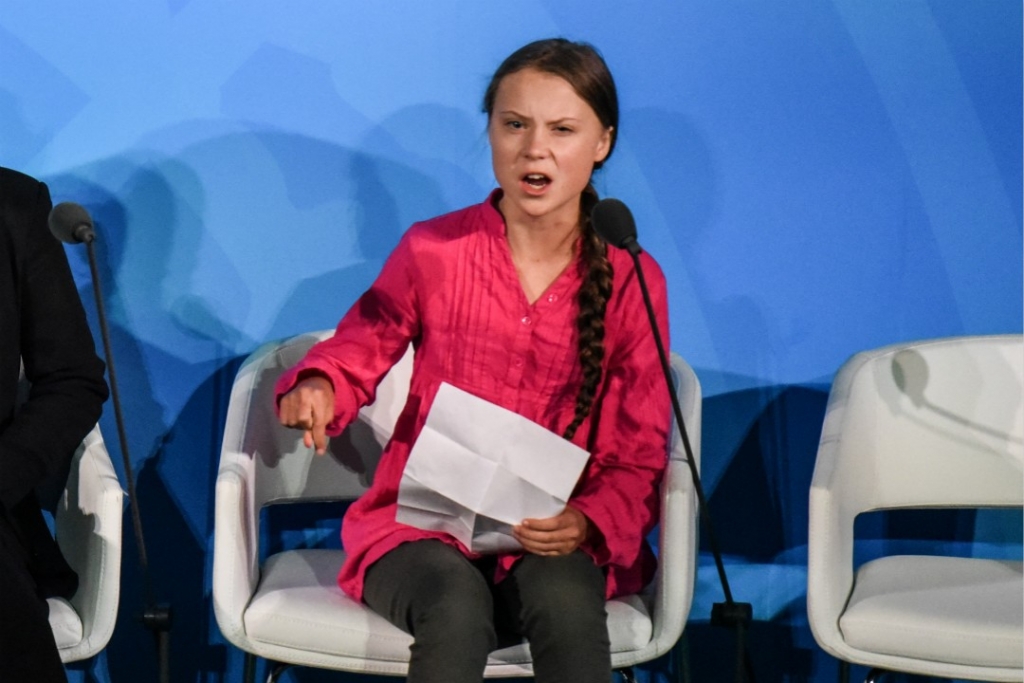 "How dare you! You have stolen my dreams and my childhood with your empty words", a visibly emotional Thunberg cried.
"People are suffering. People are dying. Entire ecosystems are collapsing. We are in the beginning of a mass extinction. And all you can talk about is money and fairy tales of eternal economic growth. How dare you!"
Their powerful statements came as a publication by United Science warned that the period between 2015 and 2019 is on track to be on average 1.1C warmer than pre-industrial times, and that current plans to cut emissions and achieve the goals of the Paris Agreement must be at least tripled if they are to be met.
What did countries bring to the table?
And yet, for all the science, all the imploring and cries of suffering presented, their calls were still met upon by deaf ears from world leaders.
Chancellor Angela Merkel's announcement that Germany would end coal mining by 2038 and French president Emmanuel Macron's decision to no longer make trade deals with countries who had not signed up to the Paris Agreement, were greeted with disappointment by environmentalists, who accused them of not going far enough and lacking detail.
The EU, usually so ambitious in setting measures to combat climate change, refused flat-out to announce how it plans to reach carbon neutrality by 2050, whilst Australian prime minister Scott Morrison refused to attended, instead choosing to make a speech at the Chicago Institute of Global Affairs some 800 miles away.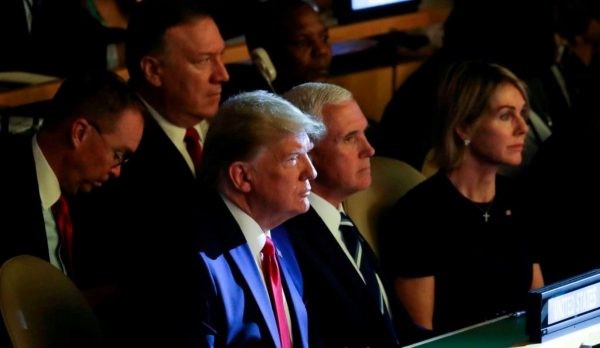 But most disappointing was the United States continued retreat into environmental isolation, having been so proactive just a few years before. Under former president Barack Obama, the US pursued a progressive environmental program that included adopting the Paris Agreement and providing much-needed leadership in the fight against climate change. But under current president Donald Trump, those policies have slowly been rescinded, with his administration rolling back on measures to curb its greenhouse gas emissions, as well as aiming to pull the US out of the Paris Agreement by 2020. His brief appearance drew shock from the audience, having said previously he would not attend, but failed to offer environmentalists any sign that he is listening.
Andrew Steer, president and CEO of the World Resources Institute, was scathing in his assessment of the US and developed nations in general, stating most had fallen "woefully short" of enhancing the climate cause.
"While countries were expected to come to the Summit to announce that they would enhance their climate ambition, most of the major economies fell woefully short. Their lack of ambition stands in sharp contrast with the growing demand for action around the world," Steer said in his statement to the World Resources Institute.
Developing nations taking the slack
In contrast, nations from developing economies were "pushing ahead", according to Steer.
Seventy-seven smaller countries committed themselves to achieving zero emissions by 2050 and seventy expressed interest in setting more ambitious climate plans for next year, a move hailed by Guterre as "a boost of momentum and ambition".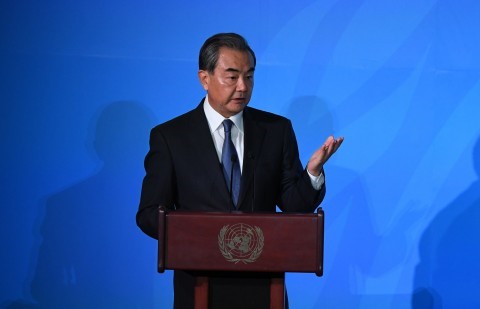 China, as the world's leading developing nation, committed itself to "faithfully" fulfilling the Paris Agreement, and promised to show "the highest possible ambition" when it reviews its climate commitments next year, according to State Councillor and Foreign Minister Wang Yi.
"To jointly tackle this challenge and to protect the planet we all call home, will be a journey critical to the future and destiny of mankind", Wang said, acting as Chinese President Xi Jinping's special representative at the summit.
But if developing nations are to continue fighting against climate change, developed economies need to do more, according to Wang.
"Developed countries, on their part, need to take the lead in reducing emissions and honour their commitment of mobilizing $100 billion a year in climate finance by 2020." Wang said at the summit.
His calls were indorsed by other developing nations, including India, who said that developed countries should provide climate finance under "the principles of common but differentiated responsibilities and equity", in a statement released last week.
South Korean president Moon Jae-in, British prime minister Boris Johnson and Merkel all announced plans to double funding for the Green Climate Fund (GCF)—the world's largest multilateral fund for climate change action, but too many major economies are still failing to provide funding.
Erika Lennon, Senior Attorney at the Center for International Environmental Law (CIEL) and a member of Climate Action Network, believes more developed nations must meet their financial obligations if they want to fulfil the goals of the Paris Agreement.
"As people are increasingly impacted by intensifying climate-driven disasters, countries must ambitiously replenish the GCF so that it can fund developing nations to both adapt to the changing climate and mitigate their emissions," Lennon said in a CIEL press release.
"The costs to address climate change are in the trillions, and developed countries that are most responsible for the climate crisis must pay their fair share, at a minimum by doubling their initial pledged contributions to the GCF."
Nature Based Solutions can "enhance" climate action
With a lack of leadership from developed economies forthcoming, China has become an "active participant" in fighting climate change through Nature Based Solutions (NBS), a policy its co-leads with New Zealand.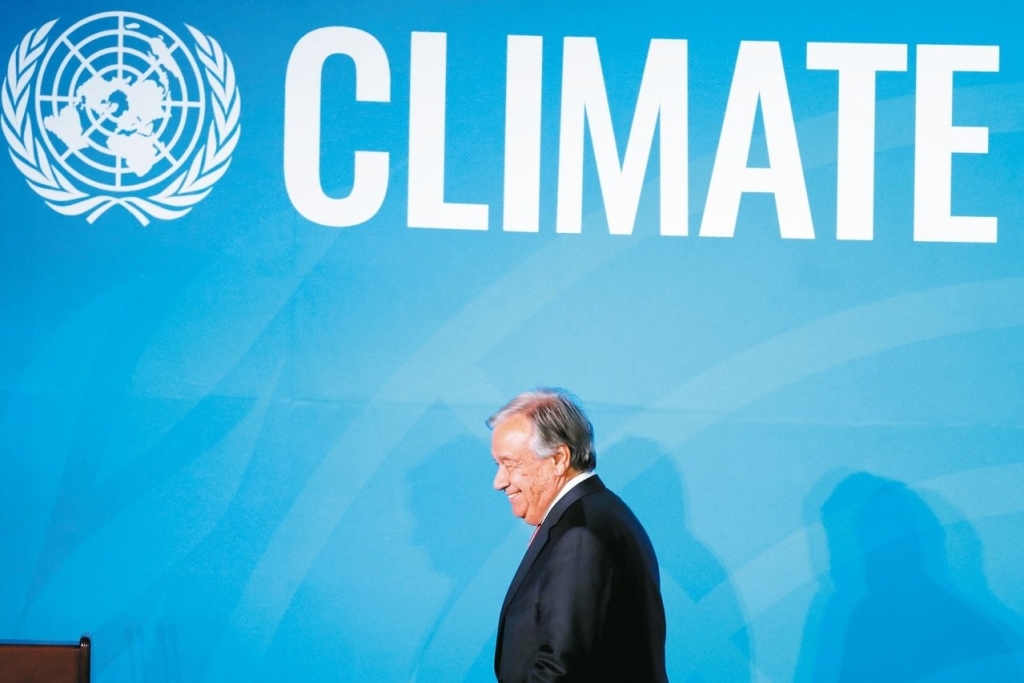 NBS advocates the harmonious co-existence between man and nature and incorporates the sustainable use of natural resources into climate policies and action frameworks, providing significant, cost-effective emissions reduction.
"We have proposed over 150 initiatives in such areas as forestry, agriculture, ocean, water resources, and the systemic role of nature, and set up a Group of Friends for NBS mechanism for follow-ups to keep up the momentum of international cooperation in these areas", Wang said at the summit, with cutting emissions by up to 10 to 12 gigatons of CO2 per year the initiatives aim.
In China, this approach has yielded significant results. Total forest reserves have risen by 4.56 billion cubic meters between 2005 and 2018 —around 23 percent of total land, and it now accounts for a quarter of all newly forested land in the world. The approach has also seen a 14.2 percent increase in non-fossil energy consumption since 2005, and a reduction in carbon dioxide emissions per unit of gross domestic product of 45.8 percent compared with 2005.
Now, through the Group of Friends for NBS, China and New Zealand are working together to facilitate and publicise its strengths. But without significant funding from developed economies, it chances of success grow smaller.
Nature4Climate, an initiative endorsed by 15 environmental and sustainable groups including the United Nations Development Programme (UNDP), claims NBS receives only 3 percent of all climate funding and that must be increased, something Cristiana Pasca-Palmer, executive secretary of the United Nations Convention on Biological Diversity, told Reuters that "signals are good" for.
But developing economies need funding now, and with the window of opportunity to act closing fast, developed economies must provide capital immediately or risk facing an uncertain future, according to World Wildlife Federation's Climate and Energy senior advisor, Mark Lutes.
"Without this minimum level of financial support, countries will be hamstrung in responding to the climate crisis." Lutes said. "And in the face of urgent and growing climatic disruptions, we know we cannot afford any delay."