Facts Or Not: Debunking the Myths of the Coronavirus (Part II)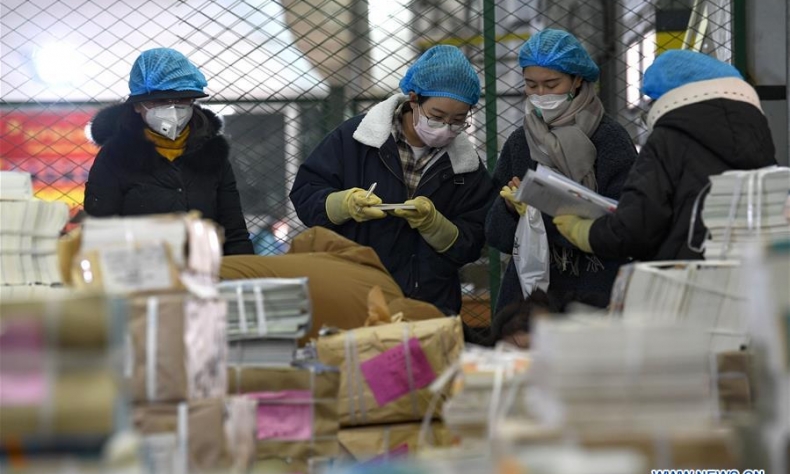 In this week's addition, the team has focused on five claims being spread across the internet, including whether the virus was a leaked bio-weapon, the effectiveness of travel bans, potential vaccines and more.
The novel coronavirus outbreak currently sweeping across China and the rest of the world has brought with it a number of challenges, not least the challenge of relaying accurate information to the general public.
Chinese officials and the World Health Organisation (WHO) have released a steady stream of information to help citizens stay informed, yet their efforts are being undermined by what the WHO has referred to as an "infodemic"— an over-abundance of information, some accurate and some not — that makes it hard for people to find trustworthy sources and reliable guidance when they need it.
WHO Director General Tedros Adhanom Ghebreyesus told reporters on February 10 that "trolls and conspiracy theories" are severely undermining the work of "heroic workers" battling the virus, and creating an atmosphere that "causes confusion and spreads fear to the general public".
Medical professionals have described the problem of misinformation as perhaps "the most contagious thing" about the current outbreak, and have urged officials to treat the spread of misinformation "like a real-life virus".
In the interest of "facts or not", China Focus has scoured social media accounts and reports to find some of the most dubious claims currently parading as facts, in an effort to debunk untruths surrounding the coronavirus.
Claim #1: Turning point reached as China reports fewer new infections and more people cured
News outlets in China have started reporting that new cases of people infected are dropping and that more people are being cured.
Fact or not: Fact
An enormous dose of good news was announced on Tuesday evening as authorities from the National Health Commission confirmed that new cases of novel coronavirus from the Chinese mainland outside Hubei province, the heart of the epidemic, have been decreasing for seven consecutive days.
Data from the Commission shows a total of 377 new confirmed cases were recorded from outside Hubei on Tuesday, compared with 381 on February 10 and 890 on February 3. There was also a reduction of new cases on Tuesday, with 2015 on the Chinese Mainland, compared with 2,478 on February 10 and 3,887 on February 4.
The good news comes as WHO chief Tedros announced on February 11 that the virus is to be known as COVID-19. The name was specifically chosen so not to refer to a "geographical location, an animal, an individual or group of people", Tedros said, and would help "prevent the use of other names that can be inaccurate or stigmatising."
Claim #2: Coronavirus is a man-made bio-weapon leaked by the Chinese authorities
The origins of the virus are still causing much discussion, including for Senator Tom Cotton, a keen China hawk in the Republican party. He has continued to suggest that the virus was a man-made bio-weapon that leaked from the Wuhan Institute of Virology. On February 10, he further added to his theory, insinuating that a "super-lab" just miles from the market could be the viruses' origin.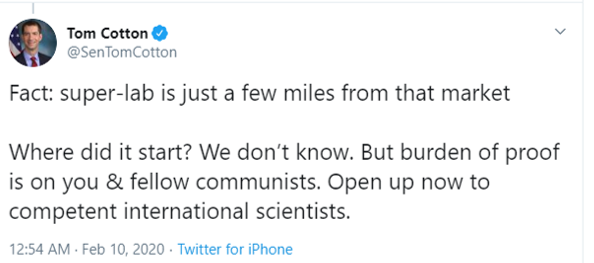 Fact or not: Rumour
Despite Senator Cotton's claims, Chinese authorities along with the WHO and medical experts have long believed that the virus originated in wild animals that were sold at a seafood market in Wuhan. China's ambassador to the US, Cui Tiankai, called the allegations "absolutely crazy", and while he stated there was still "much we don't know", he warned these sorts of accusations can cause a rise in xenophobia and discrimination.
"Of course, there are all kinds of speculation and rumours," Ciu said on CBSN's Face the Nation. "There are people who are saying that these viruses are coming from some military lab, not of China, maybe in the United States. How can we believe all these crazy things?"
"But it's very harmful, it's very dangerous to stir up suspicion, rumours and spread them among the people. For one thing, this will create panic. Another thing, that it will fan up racial discrimination, xenophobia, all these things, that will really harm our joint efforts to combat the virus."
His comments on the rise of xenophobia come as Asian communities across the globe speak out at greater levels of racism than before, with first-hand accounts reporting people being singled out for having a "Chinese look" or for wearing masks. The WHO has warned that comments like Cotton's could "have the effect of increasing fear and stigma", which from recent accounts, seems to be the case.
Claim #3: Travel bans are effective in halting the spread of the Novel Coronavirus
The list of countries and airlines issuing travel restrictions to and from China continues to increase, with the United Kingdom last week calling UK nationals living in China to leave "if they can". In Australia, Health Minister Greg Hunt has stated the country is likely to increase the travel ban currently in place, following similar measures by the United States, Israel, Myanmar, New Zealand, the Philippines, as they attempt to halt the spread of the virus.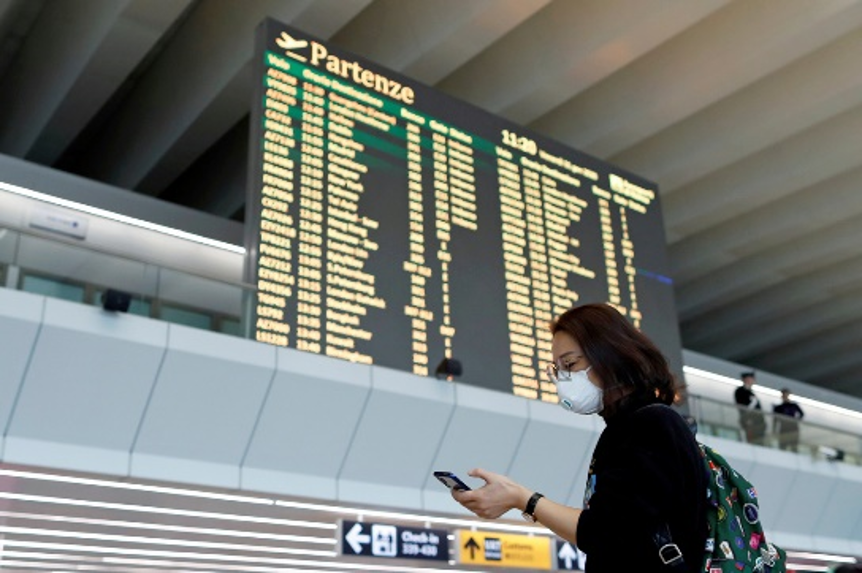 Fact or not: Fear
New information by medical professionals has effectively extinguished any credit that travel restrictions can help stop the spread of the virus.
In the US, one the first countries to implement such measures, a subcommittee hearing of the House Committee on Foreign Affairs was held on February 5 to analyse the US's response. Rather than finding support, medical experts including Jennifer Nuzzo, PhD, a senior scholar at the Center for Health Security at Johns Hopkins Bloomberg School of Public Health in Baltimore, and Jennifer Bouey, PhD, senior policy researcher and Tang chair in China Policy Studies for the RAND Corporation, gave evidence stating that the current measure "doesn't help that much" in stopping the spread.
"All of the evidence we have indicates that travel restrictions and quarantines directed at individual countries are unlikely to keep the virus out of our borders," Nuzzo said, adding that the US should "seriously re-examine" its policy as it could be "diverting resources away from fighting the virus".
It follows advice from the WHO, who have been adamant that such measures are unnecessary to stop the spread. In response to Britain's call for UK citizens to return home, WHO leader Tedros said "Considering China as if the problem was the same in all provinces could be wrong – and it is wrong," and asked countries to "make their decisions based on evidence". The case of British man contracting the virus in Singapore and spreading it to France and then the UK, directly infecting four people, highlights the flaws in such an argument.
Claim #4: Novel Coronavirus cause a technical recession in China
Since the start of the outbreak in December, economists and commentators have been discussing the extent to which China's economy would be affected. On February 4, American news outlet CNBC led with a headline stating that the coronavirus "could easily lead to a recession in China", citing the opinion of Diana Choyleva, chief economist at Enodo Economics, to support this assessment.

Fact or not: Hasty Assessment
There is no doubt that the coronavirus will have a negative effect on the Chinese economy, something that the Ministry of Finance alluded to on Sunday.
"The novel coronavirus epidemic has affected the macroeconomy, and part of the service sector has been hit severely during the Lunar New Year holiday. After the holiday, some industrial enterprises, especially the small-and-medium-sized firms, may face operational difficulties," they said in a statement.
But the government has already acted to ensure the bump felt is small and short-lived, with funds being allocated to boost production recovery after the extended Lunar holiday. Most analysts are still predicting growth well above 5 percent for the Chinese economy, which would represent more than any other G7 country. Zhang Jun, Dean of the School of Economics at Fudan University and Director of the China Center for Economic Studies, a Shanghai-based think tank, believes measures by the Chinese government have been "first-rate" at curbing the virus quickly, which will mean a limited impact on the country's economy.
"Provided there are no further external shocks, continued policy loosening should limit the full-year decline in GDP growth to 0.5-1 percentage point. That would imply a 5-5.5 [percent] full-year economic expansion in 2020, which is still largely in line with China's current growth trend", Zhang said in an article for Project Syndicate.
Claim #5: Novel Coronavirus is a type of SARS
Over the weekend, a Chinese virologist Chen Huanchun claimed the novel coronavirus is a type of Severe Acute Respiratory Syndrome (SARS) virus. Links between the two have been rife since the number of deaths caused by the coronavirus exceeded the number of those during the 2003 SARS outbreak, with fatalities rising to over 1000 on Monday.
Fact or not: Misunderstanding
According to experts, the novel coronavirus is not a type of SARS, but they do share some genetic similarities. According to research, 79 percent of their genetic sequences are the same, and although that sounds high, that are less similar than humans are to apes, at 97 percent, and cows at 80 percent.
Zhong Nanshan, the leading expert spearheading China's epidemic response, and one of the first to debunk Chen's claim, said "The novel coronavirus belongs to a parallel classification of the SARS virus. They may belong to the same category, but they are not the same species. They are very different."
The importance of distinguishing between both viruses comes from their different fatality rates.  The coronavirus outbreak's current rate is between 2 to 4 percent, meaning people have a much higher chance of survival than contacting SARS, which had a fatality rate of 9 percent, according to the Chinese Center for Disease Control and Prevention. The SARS outbreak in 2003 is still a sensitive subject for many of the countries that were affected by it, including China. Comparing the coronavirus to something more dangerous is irresponsible and could cause unneeded worry and anxiety.
The virologist, Chen, has since apologized, admitting that he intended to say both viruses belonged to the same broad category, which is true.
Claim #6: Trials for a vaccine have began
The search for a vaccine has been a number one priority, and recent reports have claimed a breakthrough isn't too far away. British scientist Robin Shattock, Head of mucosal infection and immunity at Imperial College London, said he had managed to radically reduce development time for a vaccine from "two to three years to just 14 days", while inside China, a number of news agencies had suggested authorities were beginning clinical trials.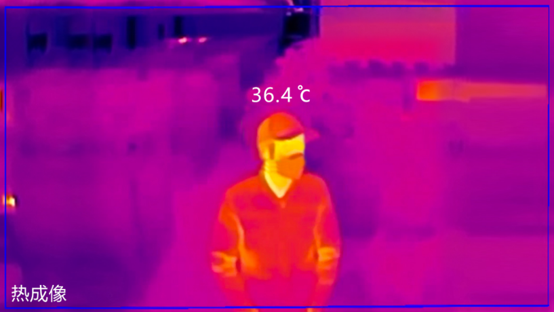 Fact or not: Fact
Mercifully, this is true. WHO chief Tedros announced that the first vaccine for the coronavirus could be available in 18 months, adding that "we have to do everything today using available weapons" if we are to stop the spread.
This follows news from Zhao Jianping, head of the respiratory and critical care department at Tongji Hospital of Tongji Medical College in Wuhan, who said Chinese medical workers had started randomized, double-blind, placebo-controlled trials to see whether Remdesivir, a drug originally used to battle the Ebola virus, could be effective against the coronavirus.
Zhao, speaking on February 7, said he was hopeful the drug would be successful. "Remdesivir is so far the most effective drug in terms of arresting viral growth in lab cells but lacks evidence on its effectiveness on humans," he said at a news conference in Wuhan, the epicentre of the outbreak.
"We need to examine and verify its safety and potency with a scientific approach so we resorted to randomized, double-blind, placebo-controlled trials."
It is the same drug that was given to an American patient in Washington state last week, who after contracting the coronavirus and being given the drug, showed promising results according to a report in The New England Journal of Medicine.
A vaccine co-developed by the Chinese Center for Disease Control and Prevention (CDC), Tongji University School of Medicine and Stermirna Therapeutics Co Ltd has also begun testing, this time on animals, with a hundred mice reported to have been injected with the mRNA vaccine according to reports by Chinese news website yicai.com.
At the same time, authorities have mobilized all methods to help stop the spread of the virus, including the use of intelligent robots and sophisticated temperature reading devices in shopping malls, train stations, hospitals and airports, coinciding with a fall in new cases of the virus.
For more expert analysis and the latest news regarding the coronavirus, follow China Focus on Facebook, Twitter and Instagram.