Who Holds the Ace in the China-U.S. Technology Dispute?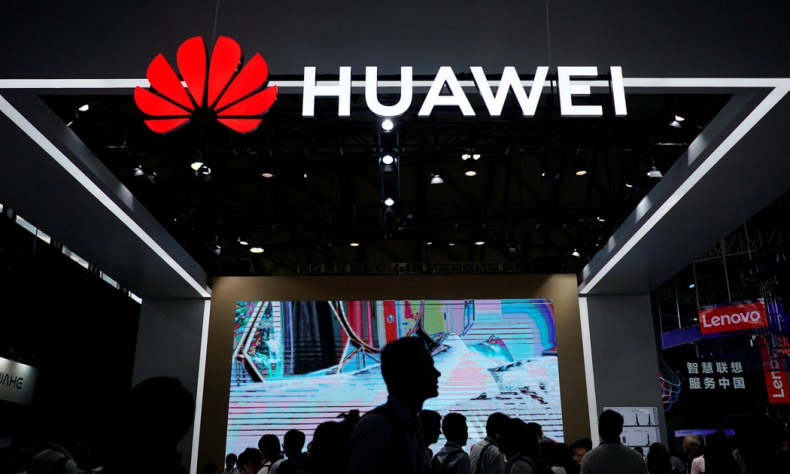 First Huawei, Now Hikvision- What Next for China's Tech Industry?
Chinese technology is under attack. Not from competition or hacks, corporate espionage or a rival company but from a state—The United States. Their actions over the last week have fired the starter pistol on what some are calling a new technology Cold War.
The Trump Administration's decision to issue an executive order to place Chinese technology giant Huawei on a trade 'blacklist', was cited because of ambiguous security reasons by press secretary Sarah Sanders on May 15.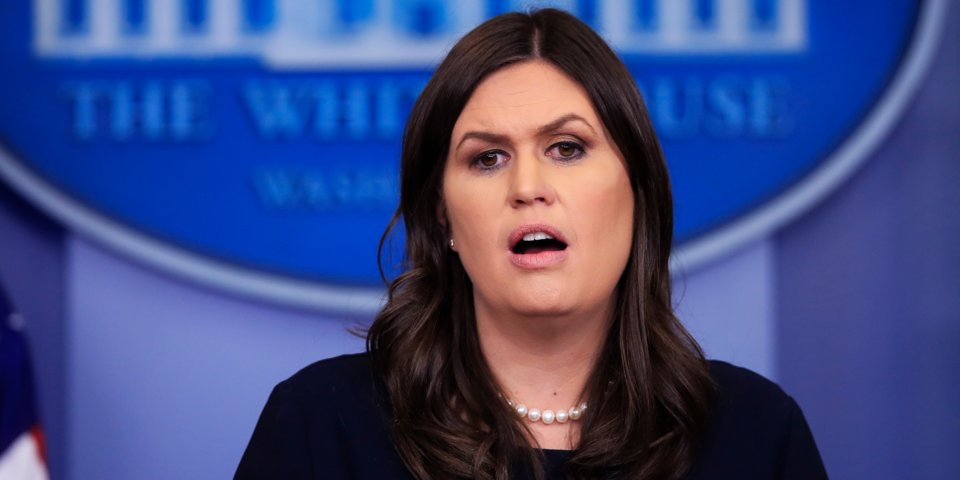 "The President has made it clear that this Administration will do what it takes to keep America safe and prosperous, and to protect America from foreign adversaries who are actively and increasingly creating and exploiting vulnerabilities in information and communications technology infrastructure and services in the United States," she said in a statement.
Companies such as Google, ARM, and Intel have therefore been forced to comply with the order and cease working with the Shenzhen-based company, whilst other Chinese tech firms, such as Hangzhou based surveillance firm Hikvision, have been lined up for similar 'Huawei-like' treatment, according to the New York Times.
The Trump administration's actions have been slammed by Chinese Foreign Ministry spokesman Lu Kang, who has accused the U.S. administration of "abusing state power, deliberately smearing and cracking down on specific foreign businesses."
"Smearing" the Chinese tech industry may just be part of Trumps greater plans after a press conference delivered by the president on Thursday fuelled claims that national security may not be the true reason for his attention on Huawei.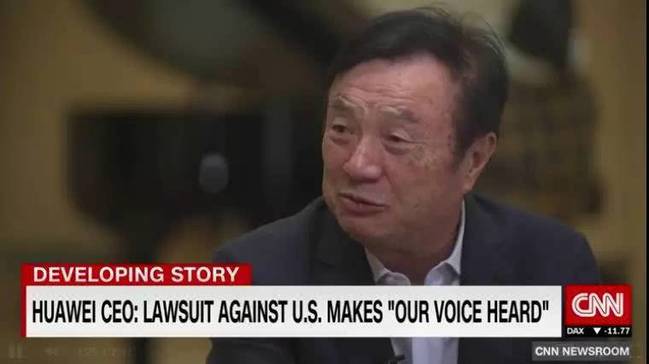 Despite starting the conference by calling the Chinese firm "something that's very dangerous…. from a security standpoint, from a military standpoint, it's very dangerous", he went on to express that a comprise could be reached with the company as part of a China-U.S. trade deal.
"So, it's possible that Huawei even would be included in some kind of a trade deal. If we made a deal, I could imagine Huawei being possibly included in some form, some part of a trade deal." Trump stated, leaving one confused reporter to ask "how would that look?"
Like a poor poker player, the U.S. president appears to have shown his hand early. This ban on Huawei is as much about security as Huawei CFO Meng Wenzhou's arrest was about defrauding international institutions.
Trump is using the term "security threat" as a bluff to escalate the trade dispute with China in the hope of earning a quick deal to appease farmers and manufactures back home, who are tired of the president's hostile policy towards China.
Trump has, however, "underestimated" Huawei and other Chinese tech companies, who have more than just an ace up their sleeves. Long-term vision and careful planning have meant that any technology cold war started by the U.S. could end with Chinese companies holding all the cards.
Huawei "Well Prepared" For U.S. Sanctions
It would explain why Huawei founder Ren Zhengfei's has transmitted such a calm and confident demeanour since learning of Trump's decision.
Ren told domestic media that Huawei was "well prepared" to deal with the U.S. commissions actions, having foreseen the clash with the U.S. government because of their success and the subsequent threat to U.S. interests.
"We sacrificed [the interests of] individuals and families for the sake of an ideal, to stand at the top of the world," Ren said in an interview with Chinese state media on Tuesday. "For this ideal, there will be a conflict with the United States sooner or later."
Behind the scenes, Huawei has been busy stockpiling a number of key components to continue day-to-day functionality but also in a move to protect itself long-term, has developed an in-house operating system (OS), originally referred to as a "plan B" by chief executive officer Richard Yu Chengdong in March 2019.
Since Google's decision to revoke Huawei's use of Android technology, that plan is being implemented, with development for the home-grown OS gathering pace.

On Wednesday, Yu announced that its self-developed OS would be available "as early as this fall or next spring at the latest."
Reportedly named HongMeng—after the Chinese generation before the universe was formed—Yu is confident of the OS's success.
"Huawei's own operating system will be compatible with all Android and all web applications. If the Android apps are recompiled, their running performance can be improved by more than 60 percent," Yu said in a WeChat group involving some internet experts.
Huawei's attempt to break the monopoly currently enjoyed by Android and Apple's iOS, who share 99.9 percent of the global market, according to global research firm Gartner, won't be easy but will allow it to be more self-sufficient.
Other tech giants such as Nokia, Samsung and Microsoft have all tried to gate crash Android and iOS's stronghold, however with one of the largest research budgets in technology, spending US$14.2 billion last year on research, second only to Amazon, Huawei has the funds to do better than its rivals.
It will also be pushed to making the best OS possible thanks to rising domestic competition from other OS developers such as Wondertek, Bird and NsFocus, whose share prices all spiked on Wednesday, rising by the 10 percent daily limit.
Creating Domestic Chips to Rival Silicon Valley
Despite relying on U.S. companies for microchips, with annual imports of semiconductor chips rising by 30 percent over four years to US$260 billion in 2017, Ren has been keen for Huawei's HiSilicon division to share more of the burden.
The company has been busy stockpiling components in preparation for the current "extreme scenario", according to a letter released on May 17 by HiSilicon President He Tingbo, to avoid minimal disruption, with Bloomberg and the South China Morning Post reporting that the firm has supplies that can easily last from 3 to 12 months.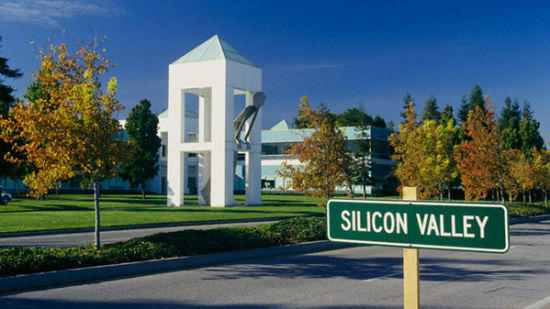 For Huawei's more high-tech models, such as the P20 Pro, HiSilicon has been secretly developing back-up products as sophisticated as the American's, He's letter reveals. The company has also launched a global talent hunt to accelerate new technology research and development in a bid to build on its lead in the ICT sector, where it is a front-runner in 5G modems and LTE modem solutions.
Government Supporting Domestic Innovation
Huawei and other domestic chip and software technology firms will be supported in their endeavours to create innovative products by the government, with President Xi Jinping keen for more leading national companies in the tech field.
"Technological innovation is the root of life for businesses," he said in Jiangxi province on Monday. "Only if we own our own intellectual property and core technologies, then can we produce products with core competitiveness and [we] won't be beaten in intensifying competition."
Shortly after his speech on Wednesday, the government announced five-year tax breaks for domestic chip and software technology companies, a move supported by Wu Kan, an investment manager at Soochow Securities in Shanghai.
"The government is acting very quickly this time to support the domestic high-technology industry after Huawei was targeted in the rising trade tension," said Wu in the South China Post. "The megatrend is that China will have to develop its own chips and software on a large scale to reduce its reliance on the US. We'll see other support measures and that's big positive news for China's technology sector in the long turn."
Despite the escalating situation, Ren hasn't shown a modicum of anger towards foreign companies, who he credits with helping Huawei rise.
"In such a critical moment, I'm grateful to US companies, as they've contributed a lot to Huawei's development and showed their conscientiousness on the matter," Ren says. "As far as I know, US companies have been making efforts to persuade the US government to let them cooperate with Huawei … We always need US-developed chipsets, and we can't exclude American products with a narrow mind."
It was a kind gesture from a modest man who dislikes the limelight, having been thrust into the public domain as the U.S.'s quarrel with Huawei has increased.
But it should not cloud the fact that Huawei, China's tech companies and the government are prepared for a long, drawn-out dispute if that is the Trump administration's intentions.
Trump might currently think he holds all the aces but in the long term, China's tech industry could be sitting on a royal flush.