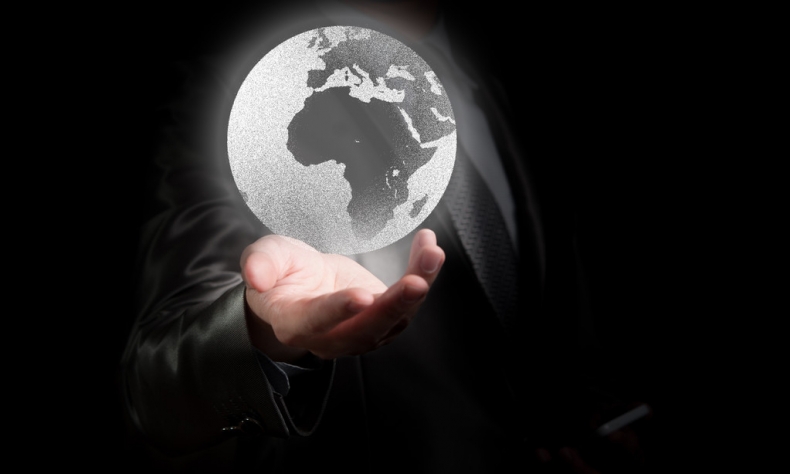 From Confrontation to Cooperation: How to Manage the Next Era of Globalization
Rather than resisting the long-term structural forces driving globalization, we should seek proactive ways to manage its impact.
Over the last few decades, globalization has brought great benefits to people around the world. However, too little has been done to mitigate its costs on local communities. Moving into a new era of globalization, we need a comprehensive and collaborative approach to ensure that continued integration delivers peace and prosperity for all.
What Does Current Globalization Look Like?
Behind President Trump's volatile impulses, current trade tensions are partly the result of uneven distribution of the pains and gains of globalization. This imbalance has fed discontent in many parts of the industrialized world.
In recent years, anti-globalization sentiment has been whipped up by opportunists peddling the politics of fear and protectionism. Rather than confronting challenges head on, they argue for a retreat from globalization. This includes undermining multilateral institutions and erecting barriers to foreign trade and investment.
The impact of globalization on local communities should be taken seriously. However, there is no way to turn back the clock on economic shifts and technological change. Policy responses that seek to "de-globalize" are myopic and risk warping the path of global development, fragmenting the international trading system and diminishing long-term growth prospects. Businesses on both sides of the Pacific are already suffering. Continuing down this path will hurt workers and consumers in both industrialized and developing countries.

US and China Working Together Again
Rather than resisting the long-term structural forces driving globalization, we should seek proactive ways to manage its impact. Despite opposition in some countries, most still see global trade as a positive force. There are good reasons to be optimistic that global trade can be put back on track and bring opportunities to all countries. However, this requires joint efforts in three key areas to realize a smarter and more sustainable form of globalization.
First, the US and China must find ways to work together again. While some economic rivalry between the two sides is inevitable, new mindsets and mechanisms are needed to ensure that this competition remains benign. This is a long-term imperative that goes beyond current trade talks.
We should explore how to tap the enormous potential synergies of closer bilateral cooperation in areas such as infrastructure and environmental protection. These shared opportunities will help nurture a relationship of "positive stakeholders" certain to see the benefits of working with one another. This will prevent us falling into the Thucydides Trap, in which a rising power causes fear in an established power, escalating the situation toward conflict. Just as important is avoiding the Kindleberger Trap, in which a vacuum of global leadership results due to under-provision of global public goods.
The US should maintain a rational and foresighted approach to relations with China. Efforts to oppose and isolate China will be harmful not only to both countries but also to the world at large. Given the high stakes at hand as part of efforts to achieve future peace and prosperity, the world's two largest economies have a common responsibility to put the bilateral relationship back on track.

Reinvigorating the Global Trading System
Secondly, building on a working relationship between the US and China, we must reinvigorate the global trading system. This means reforming the key institutions that underpin it, which have failed to keep up with major changes in patterns of economic activity over the past few decades.
Part of this "global governance 2.0" is developing platforms to better address important spheres of cross-border activity such as services, e-commerce, cyberspace and global talent. While upholding the principle of consensus, to achieve progress, the WTO should increase the use of plurilateral agreements—those which are voluntary to opt-in. There is also an urgent need to restore the WTO dispute settlement system to full capacity and enhance its ability to deliver fair, enforceable decisions. Such steps will help to reinforce the effectiveness and legitimacy of global governance.
The Impact of Globalization on Local Communities
Thirdly, and arguably most importantly, we need concerted efforts across government, business and academia to better understand and manage the impact of globalization on local communities. In the long term, this is the only way to ensure that globalization is political, socially and environmentally sustainable.
A comprehensive approach should also take into account the effects of transformative technologies such as AI, which are deeply intertwined with globalization. In the coming era, the twin forces of globalization and technology revolution will transform the way we work, trade, and relate to one another. We must do a better job of managing that change requiring global thinking but also local solutions.
At the international level, this calls for new frameworks of cooperation. Within countries, we also need new models for education and training to help workers adapt to major changes and stem the growing divide between the precariat and the privileged.
In the long run, impulses to adopt new technology, as well as learn from and trade with others around the world, are irresistible. However, this process can face push-back if not managed properly. Proper management can be achieved only by working together. If working together can be accomplished, then the next era of globalization may hold even more opportunities than the last.
Wang Huiyao, founder and president of the Center for China and Globalization
Opinion articles reflect the views of their authors, not necessarily those of China Focus