Heavy Rainfall Only Half the Story as China Experiences Worst Flooding in Decades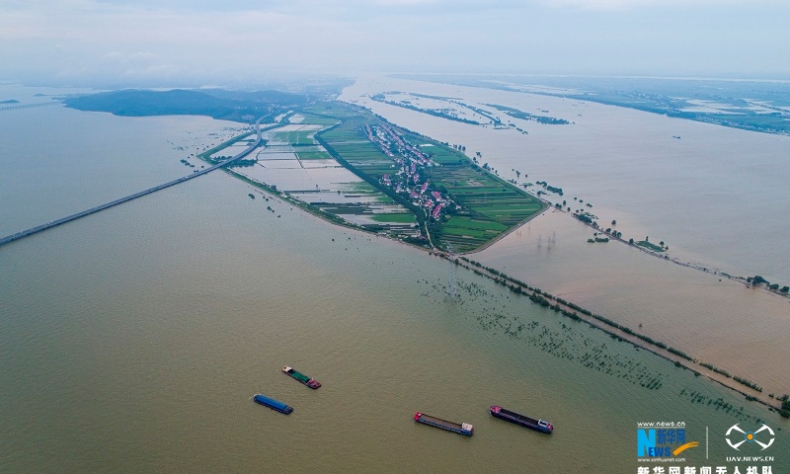 Many cities across China, especially along the Yangtze River Delta, are experiencing some of the worst flooding they have seen for decades. But just what has caused such high levels of rainfall, and what can be done to ensure when the next flood strikes, a similar situation does not reoccur?
In southern China, torrential rain continues to batter homes, businesses and breach flood-defences as the country fights its worst flooding for decades.
Several weeks of heavy rainfall have seen flood alerts issued for 433 rivers across the country, affecting an estimated 27 million people—including 2.24 million who have already been evacuated. News channels across the country have for days beamed videos of homes crumbling into waterways, iconic scenic areas submerged under metres of water, and the heroic actions of locals as they attempt to battle the vicious floods.
With rainfall in the south yet to subside and growing concern that the northern river basins of Songhua, Liaohe, Haihe and Huaihe are expecting similar extreme rainfall over the coming days, experts are worried that the current floods may surpass those that hit the country in 1998, when 3,000 people died and millions of people were displaced from their homes.
Immense rainfall causing severe flooding
Significant to the severity of this year's floods has been the phenomenal amount of rainfall over the past few weeks. While large amounts of rainfall are not uncommon across China during the summer—it is more commonly referred to as Plum Rain—this year has seen it occur early and for an unexpectedly prolonged period of time. There were over 40 consecutive days of rainstorm alerts issued by the National Meteorological Centre between June 2 to July 12 —the longest stretch for 13 years.
This intense period of rainfall has seen provinces exceed more than half their annual amount in just one month, while across the Yangtze River Basin, precipitation has reached 369.9 millimetres, the highest since 1961 and 54.8 mm more than the 1998 floods that destroyed large parts of the country.
This higher than expected rainfall has caused rivers and lakes to reach historic highs and overspill onto residential and business areas. On Monday, China's largest freshwater lake Poyang Lake reached 22.6 metres, surpassing its historic high of 22.52 metres in 1998, while another 33 have beaten previous water level records, according to Ye Jianchun, vice minister of Water Resources. What is more astonishing, the water area of Poyang Lake expanded from 2,200 square kilometres in late May to over 4,400 square kilometres by mid-July, making it the largest lake in the country, outstripping Qinghai Lake in Northwest China.
Preparations disrupted by COVID Response
Though forecasts at the beginning of the year indicated higher precipitation, there has been much "uncertainty" pinpointing where and when it would fall, according to Chinese officials. Although the Chinese government has invested heavily in flood prevention infrastructure and returned floodplains back to their natural state in recent years, its inability to predict where the greatest downpours would occur has resulted in resources and personal being spread widely, restricting their effectiveness.
The floods have also come on the back of months battling the country's largest-ever health emergency, with fighting the coronavirus severely impacting on the preparations of many local governments' flood prevention strategies.
Local governments are responsible for building and maintaining flood defences, and having spent huge sums in protecting citizens from the virus earlier in the year, less money has been left available to build or maintain flood defences.
For those governments that had already invested in flood defences, their efforts were further handicapped by an inability to maintain them during the winter and spring months—peak time for carrying out maintenance on flood defences such as dikes—spending their time instead on controlling their respective province's COVID-19 outbreak.
No place has encapsulated this more than the city of Wuhan. Having already spent months battling against coronavirus earlier in the year, the city is now under siege from heavy flooding. Residents have once again been forced to stay inside, just as they did during the early stages of the city's COVID response, with the Hankou part of the Yangtze River which runs through the city rising dangerously high to 28.77 metres on July 12, 1.47 metres above the warning level. City officials expect these water levels to continue for at least another ten-days, bringing more pain to a city that had until a few weeks ago finally returned to a sense of normality.
Nonetheless, with the all-out efforts defending the city dykes, Chongqing, Wuhan, Huangshi, Jiujiang, Nanjing and other major cities along the Yangtze River have been safe so far.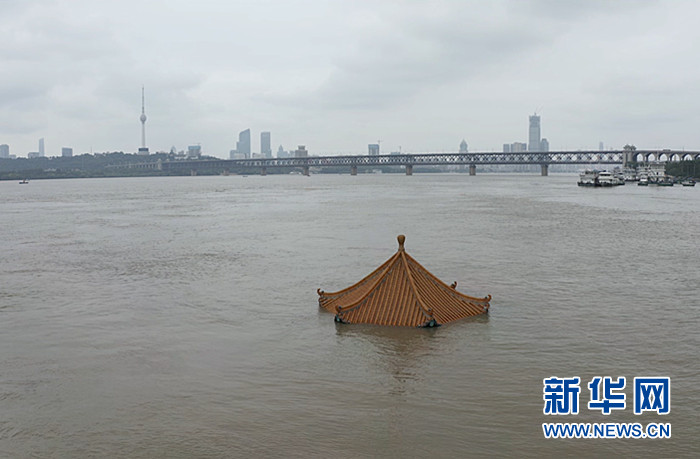 Climate change a contributing factor
If extreme rainfall lands in northern parts of China as predicted it would represent a steep-escalation according to Ye, with these areas ill-equipped to handle such heavy rainfall.
"There has been no flooding in these river basins [Songhua, Liaohe, Haihe and Huaihe] for years. People are not very knowledgeable about flood control there, and local flood control capabilities are comparatively weak," Ye said on June 13.
While an escalation, the onset can also be understood as an extension of increasing and more severe instances of extreme weather that have occurred in China since 1951, according to China's National Climate Centre (NCC). Higher-levels of greenhouse gases and carbon dioxide have contributed to rising temperatures, according to the NCC, a combination that is responsible for these intense and frequent instances of extreme weather that we are witnessing all over the world and currently in China.
A study by researchers at the Guangdong Institute of Eco-environmental Science and Technology published in January 2019 highlighted the problem, with the study discovering 65 percent of all Chinese cities faced a greater chance of experiencing extreme rainfall in the future due to rising temperatures.
Researchers found that in Guangzhou, Guangdong province, increases in the city's temperature by 1.3 degrees Celsius in 2019 had resulted in a rise in precipitation of 134.7 percent when compared against 2018 levels.
Reducing greenhouse gas emissions important
While scientists previously underplayed the role of greenhouse gases, sophisticated climate modelling shows a significant correlation between it, rising temperatures and the extent to which they contribute to extreme weather.
Although levels of these harmful gases have contracted in 2020 due to harsh lockdowns implemented by countries to halt the global spread of COVID-19, the latest World Meteorological Organization (WMO) report from 2018 shows carbon dioxide and other greenhouse gases are still increasing at an unsustainable level.
Scientists agree a contraction of these harmful gases would stabilize temperatures and thus reduce extreme weather but there are no guarantees that post-coronavirus such a situation will occur. 14 environmental research groups, including the Stockholm Environment Institute, recently revealed that the majority of major nations—including the US and Russia—are planning to back a return to fossil fuels rather than focus on a shift to cleaner energy, a significant dent in efforts to keep global temperatures from rising by over 1.5 degrees Celsius, as suggested by the Intergovernmental Panel on Climate Change (IPCC) in 2018.
Like the rest of the world, China has suffered in recent years from extreme meteorological disasters, and without significant investment in areas such as clean energy, it and other countries will continue to be affected by its destructive nature. Emissions over the past six months have reduced dramatically due to COVID-19, but they are already rising as countries come out of their enforced lockdowns and will likely increase as they prioritise their economic recovery over environmental protection.
Reducing carbon and greenhouse emissions therefore must remain the goal of Chinese and global governments if the world is to stop such extreme weather from occurring more regularly and becoming even more destructive in the future.