Higher Level, Faster Development: Sino-Russian Relations Stronger at the EEF
Whilst the forum and subsequent parallel bilateral talks showed that political and economic progress has evolved well over the last few years, logistics and infrastructure need more investment for the countries to reach their full potential.
The 4th Eastern Economic Forum finished yesterday after heads of states, business leaders and academic experts had come together to discuss issues and improve relations between countries in the Russian Far East.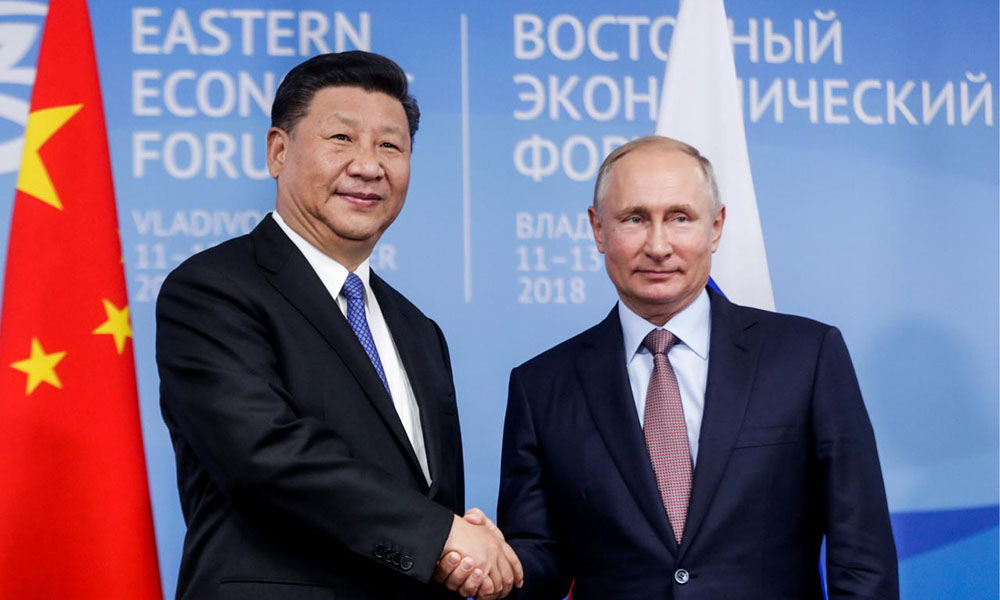 This was Chinese President Xi Jinping's first visit to the Vladivostok forum, where a huge Chinese delegation discussed further cooperation on trade, energy and security. For President Xi and Russian President Vladimir Putin, it was another opportunity to showcase their close partnership, which is at its 'best level in history'.
Whilst the forum and subsequent parallel bilateral talks showed that political and economic progress has evolved well over the last few years, logistics and infrastructure need more investment for the countries to reach their full potential.
Politically United
In his speech from the second day of the forum, President Xi spoke of his Russian 'friends' in glowing terms, reaffirming Putin's remarks on their 'best level' relationship and commenting on the 'solid political base' that both countries share.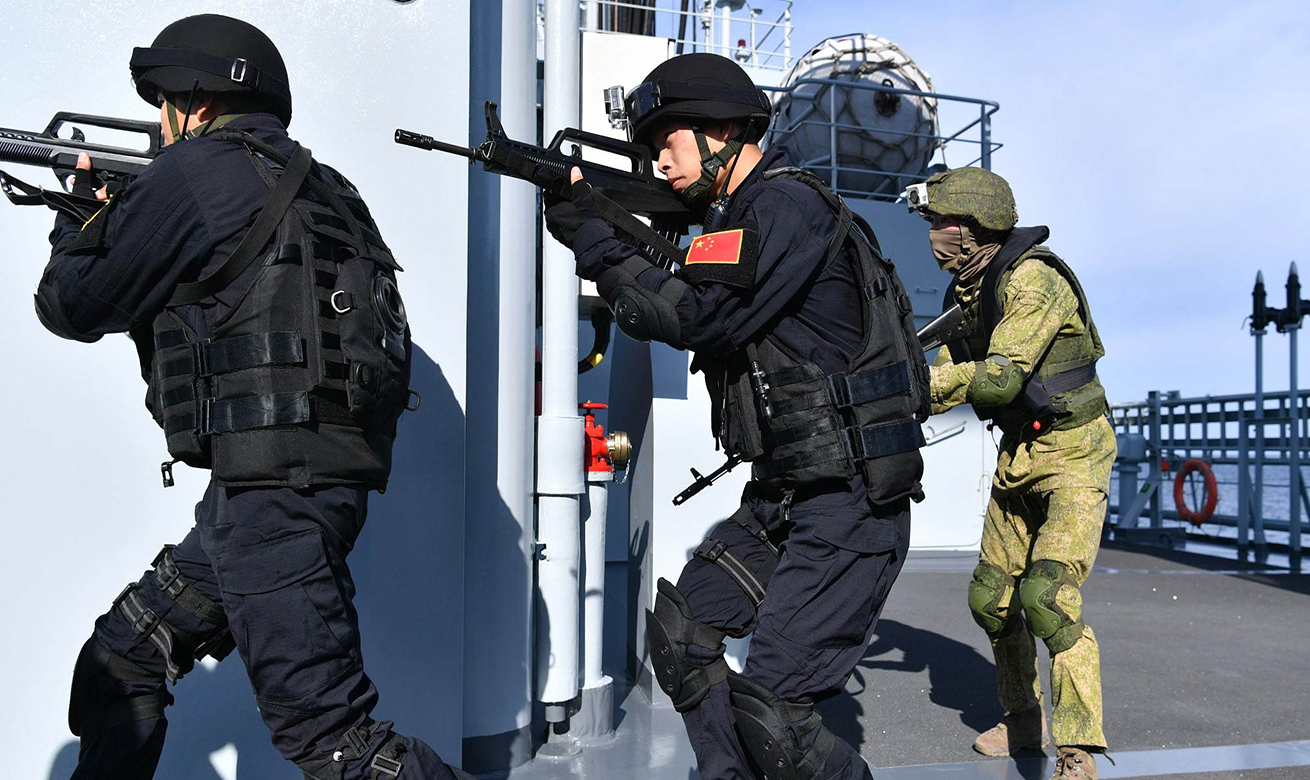 His presence at the conference, at the same time as 3000 Chinese troops were participating in 'war games' with their Russian counterparts, reinforced the special relationship that has developed from June's meeting in Beijing and July's BRIC summit in South Africa.
President Xi used his speech as an opportunity to show that China and Russia were united in their support for open trade and against protectionism. By agreeing to work together on the Belt and Road Initiative and the Russian backed Eurasian Economic Union, both countries showed their deep commitment for a more unified world. In the 40th anniversary year of China's 'Opening Up' policy, President Xi also spoke of China's role as the biggest investor in the Far East and how, with Russian support, they should 'go hand in hand' to secure peace and stability for the world.
The friendship expressed by Xi was a common trend in all discussions at the forum. China was often referred to as the 'main guest' and Chinese speakers were given much time to air their opinions on trade, energy and security.
Trade on the Up
The forum also provided an opportunity to display the current trade relationship which has experienced double-digit growth in 2018 and is expected to reach $100 billion by the end of this year, according to the Chinese Ministry of Commerce website.
Che Jun, Secretary of the CPC Committee of Zhejiang Province, noted that trade between his province and Russia was 'developing fast', with trade increasing by 17% last year. Alexey Tsydenov, Head of the Republic of Buryatia spoke of his republic's 80% increase in supplies of cardboard due to Chinese business and Chen Qiufa, Chairman of Liaoning Province, added that 182 new investment projects had been approved in Russia.
E-commerce is also growing between China and Russia, with companies such as JD and Alibaba experiencing great success in the Russian market, with 50% of Russian e-commerce sales going through Alibaba, according to Mikhail Khomich, Deputy Prime Minster of Udmurt Republic. To further strengthen its dominance in the market, Alibaba announced on Tuesday that it had launched a joint venture with Russian firm Mail.ru, to launch AliExpress Russia. The$2 billion deal will act as a "one-stop destination" for communication, social media, shopping and games.
Logistics have also improved, with the construction of the International Transport Corridor and plans to create the Ice Silk Road showing that both countries are working together on big projects, which according to Zhang Yao, deputy director of the Institute for International Strategic Studies in Shanghai, is vital in securing a solid economic partnership.
Cooperation on energy is also improving, with deals signed for China to import methane from Russia and the Power of Siberia pipeline coming into use by December 2019. There are also progressive talks for an energy 'super grid' to be built in Mongolia, backed by both China and Russia.
Room for Improvement
Whilst there have been improvements to infrastructure, more could be done to improve logistics between China and Russia.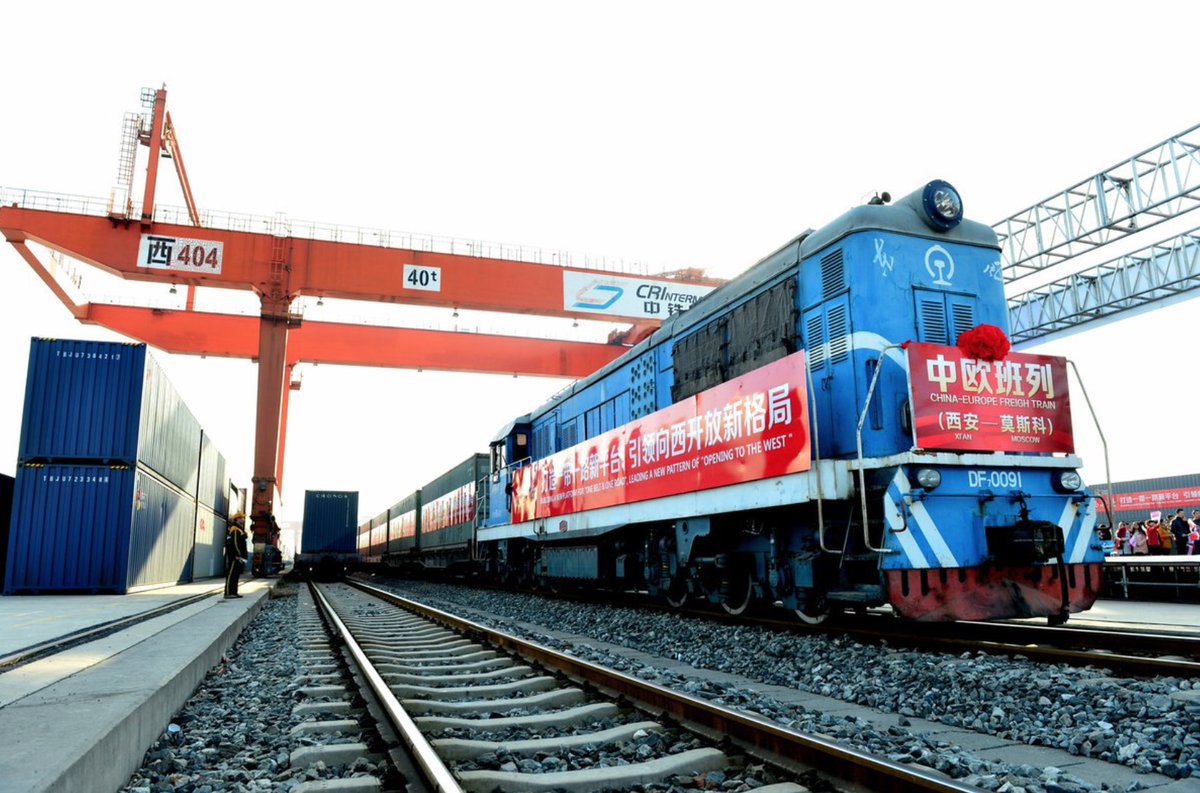 Logistics, particularly in Russia, are too expensive and issues of poor infrastructure continue to hinder more goods from passing between the two countries. Dmitry Krasnov, Director of the Department of Information Policy and Special Projects at the Ministry of Agriculture of the Russian Federation alluded to this problem, stating "We have to admit that the current state of Russia's transport infrastructure is a significant deterrent", and used the example of the lack of a specialized grain terminal in the Far East to highlight the problem.
Furthermore, He Zhenwei, Deputy Secretary General of China Industrial Oversea Development and Planning Association, described the lack of a bridge connecting China with Russia as hurting China's ability to trade with Russia. The Heihe to Blagoveshchensk Bridge, was started in 2016 but has still not been completed. He Zhenwei said he had 'grown old with grey hair' whilst waiting for the bridge to be completed.
He Zhenwei further expressed concern that Russian products were not adapting to the Chinese consumer. In one forum called Solving Challenges in Russian–Chinese Communications: Myths and Reality, he said Russian chocolate is 'too sweet' for Chinese people's pallet, and that their product should contain less sugar if it wants to appeal to Chinese customers.
Russian companies should also look at diversifying their exports, with the current trade war between America and China presenting new opportunities for trade. China imported 36 million metric tons of soybean from the US last year, yet only 0.60 million tons from Russia. Feng Yujun, vice-dean at Fudan University, wrote that Russia should be focusing on these aspects, even if it will take time to show results.
In part of his speech, President Xi told a story of a boy from Wenchuan who survived the 2008 earthquake and was invited along with more than 1,500 survivors, between ages 9 and 14, to recuperate in Russia. The boy, Xi Junfei, vowed to return to Russia and is now studying there at the Far East University. The story acts as a metaphor for current China-Russia relations, showing how much trust and goodwill there is between the two nations. If the logistical and infrastructure problems can be resolved, then higher-level and faster development between the two countries will continue.