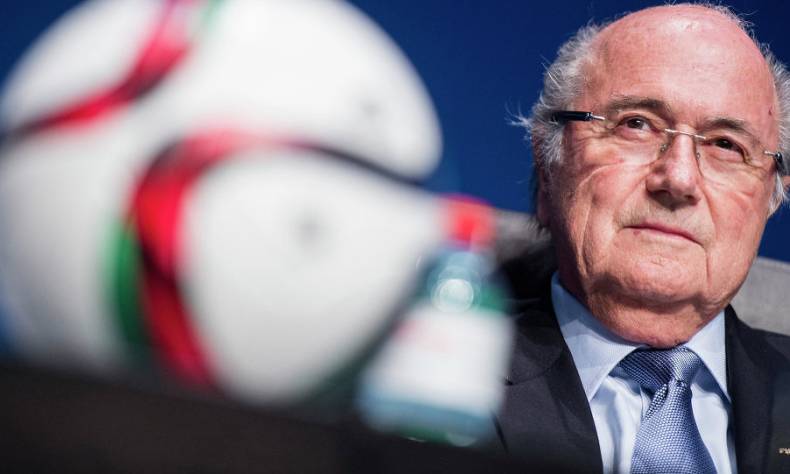 How Has FIFA Graft Affected China's Football Dream?
Tremendous controversy has swept through the international sports community as nine FIFA officials and four executives of sports management companies were arrested in late May 2015 on the suspicion of receiving bribes, racketeering and wire fraud. Federation International Football Association (FIFA) is the top governing body that organizes major tournaments of the world's most popular sport.
To much surprise, the FIFA President Sepp Blatter was not among those accused despite the severe doubts of his innocence. Although he announced resignation from the presidency in early June, a source close to Blatter told the BBC he might go back on his promise.
Furthermore, Russia, Qatar and South Afri­ca have all been subjected to investigations conducted by the Swiss and U.S. authorities. There is speculation that the first two could even face disqualification from respectively hosting the 2018 and 2022 World Cup tournaments. In the meanwhile, South Africa is now being accused of having secured its role as host to the 2010 World Cup by issuing a $10m bribe to FIFA.
In contrast, China seemingly stands a better chance in furthering its own football development. In particular, the FIFA scandal is conducive to China's pursuit of a football revival in at least two respects.
Firstly, the revelations of FIFA's corruption scandal could also serve as a warning to China, stressing the importance of countering illegal practices such as bribery. In January, China's National Football Team managed to reach the quarter final of 2015 Asian Cup and ranked amongst the top 8 countries. Therefore, many believe this achievement to be China's best over the past decade. Similarly, China' football scene has reportedly benefited from the anti-corruption campaign that reached its peak three years ago.
In 2012, the former football chiefs Nan Yong and Xie Yalong both received ten and a half years of imprisonment for taking bribes. One could even ask whether there are any similarities between the corruption scandals of FIFA and China's football industry.
One thing is for sure, critical factors for FIFA's corruption are its lack of financial transparency, balance of power as well as supervision. FIFA is legally free from any organization's supervision, and it is not required to present its financial reports to any agency. Blatter developed an even worse problem as no one – apart from the media – oversaw his actions. The same rings true for China's football industry. Nan Yong was both the vice president of a government body and a non-government association, which left him much room for dodging supervision.
By drawing on FIFA's case, China can at least learn a lesson that football management agencies, sports management companies and non-government association should be separated to avoid collaboration between the various parties. Besides, there needs to be more channels in charge of overseeing football officials.
In addition, the country seems to have a better chance of hosting a World Cup tournament. Th is much credited to the speculation that Qatar may lose its role as host of the 2022 World Cup, as a result of the allegations against FIFA.
The Independent claims that "the weight of evidence against Qatar's World Cup bid will see it stripped of the tournament." According to the regulations of FIFA, China would not qualify to bid for the 2026 or 2030 World Cup Tournaments if Qatar goes on to host the 2022 tournament as the event cannot be hosted by the same one continent within the next 8 years. If the 2022 tournament changes its host, China may itself hold the sport event within ten years.
Whether China hosts or not, the anticipation is likely to act as a boost to the country's aspirations in developing its football industry. Similarly, this shall hopefully reinforce the message of the State Council's March 2015 reform plans, which aim to strengthen China's football initiative.