Huawei in Europe: Bruised Washington Draws New Battle Lines as EU & Britain Backs Huawei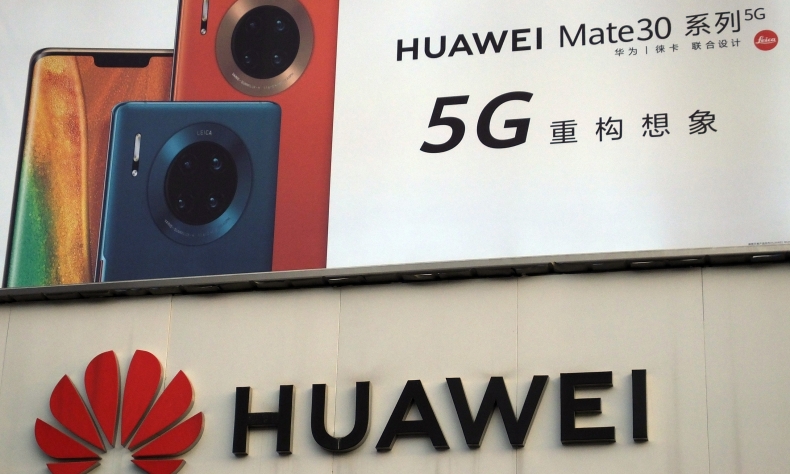 Their decisions have caused an embarrassed and bruised US administration into a re-think in strategy. No longer able to demand allies such as the UK to follow its own position, the US is now targeting Huawei's biggest competitors to try and bring it down.
When US Deputy National Security Advisor Matthew Pottinger was sent to Europe last month to draw European nations in line with its position on Chinese tech company Huawei, there was an assumption in Washington that history and special relationships would be enough to help bring both sides round. It was a tactic that worked in Australia, New Zealand and Canada, and was expected to work again.
It was therefore an enormous surprise for Pottinger and the rest of his delegation when they discovered that in the space of 48 hours, two of its staunchest allies and trading partners had gone against its wishes and backed the telecommunications giant.
Britain announced on January 28 that it would continue to allow the company's 5G technology in its networks, giving the firm access to "periphery" parts, something three out of the UK's four leading mobile networks have already been using.
This was followed by news that the European Commission had issued a non-binding rulebook, known as the "toolbox" for 5G security that outlined detailed plans for the bloc's 5G network, including measures against any security risks. The toolbox–agreed by all 28 member states–crucially did not label any country or company as a risk, leaving Huawei open to continue building Europe's 5G network.
Their announcements were a significant blow to Washington, who over the past year has brought a damaging campaign against Huawei in an attempt to contain the 5G giant. Pottinger's efforts were the latest in a long line of tactics used by the US Government against Huawei, as they have looked to portray to leading European leaders that the company's security flaws and relationship with the Chinese Government are a danger to their networks.
5G essential for Europe
Yet neither the UK nor the European Commission were swayed by the Americans, instead choosing to secure the next generation of technology and the benefits it brings with it.
According to the EU Commission's own report, 5G will play a "key role" in Europe's digital currency and society, and will become an important "asset", bringing worldwide revenues of an estimated €225 billion ($246 billion) by 2025.
British Prime minister Boris Johnson similarly sees the technology as a way of providing Britain with a competitive edge post-Brexit, and has outlined it as a way to achieve that goal.
Upon entering Downing Street last year, Johnson promised investment of £1 billion ($1.29 billion) into an "information superhighway," with 5G a key part of this plan. According to Barclays, the arrival of 5G onto Britain's shores will add £15.7 billion ($20.7 billion) to the U.K. economy every year over the next five.
In spite of Washington's insistence, both have backed Huawei to deliver this, citing its outstanding record in 5G investment and its quality compared to other rivals. Europe's two major 5G competitors Nokia and Ericsson, are more expensive and use older technology, according to Siemens CEO Joe Kaeser, who stated last week that Huawei is at least "a year or two ahead."
Concerns regarding the safety of Huawei's technology, and the company's links to the Chinese government have also been satisfied, with Huawei founder Ren Zhengfei's maintaining that he would rather "shut the company down" than aid "any spying activities". The company has also offered to insert "no spy" agreements into contracts with countries who purchase their products, something the UK's deal is expected to have included.
The UK, in particular, has vigorously examined the company's security, and has been aided by the Huawei Cyber Security Evaluation Centre, staffed by members of the British telecommunications spy agency, which has been publishing regular reports on Huawei products. So far, the centre has found nothing untoward, nor has other government agencies from around Europe.
Trump "apoplectic" with UK decision
The news of their decisions has caused waves back in Washington. President Trump was "apoplectic" with the UK's decision, according to the Financial Times, while in recent days, Pompeo and American Vice-President Mike Pence have released statements alluding to their disappointment with both decisions. Pence has since suggested that a free trade agreement with the UK might now be in jeopardy due to its decision.
More significantly, the decisions have caused an embarrassed and bruised US administration into a re-think in strategy. No longer able to demand allies such as the UK to follow its own position, the US is now targeting Huawei's biggest competitors to try and bring it down.
US Attorney General William Barr issued a rallying call to American companies on February 6 to invest in Ericsson and Nokia, in an attempt to displace Huawei as the world's number one 5G operator.
"Putting our large market and financial muscle behind one or both of these firms would make it a far more formidable competitor and eliminate concerns over its staying power, or their staying power," said Barr. "We and our closest allies certainly need to be actively considering this approach."
It is nothing to do with Barr's own speciality as a lawyer that he appealed investment in 5G technology. How effective such an approach would be will reveal itself over time, but already there appears to be a number of obstacles that stands in Barr's way. How the government would compel private companies to invest in businesses that, by the advice of experts, are well behind Huawei in their 5G development, would be hard to conceive.
There is also the case that investing in two flagship companies—Ericsson for Sweden and Nokia for Finland—may not be so easy. Both are intricately linked to their countries brand abroad, just as Huawei is for China, or General Motors for the US, and would represent a big step for either nation to sanction investment on the scale that Barr is suggesting.
Moves by the American government to bypass private firms and invest itself would also be difficult, given it lacks experience in running state-owned enterprises (SOE), usually only investing once they have gone bankrupt. The example of General Motors in 2009 was a controversial affair and not universally popular. Asking the Republican base that Barr represents, with their prejudice against SOE's due to their association with socialism, would be a difficult endeavour, especially during an election year.
US allies not onboard with new plan
There are also no guarantees that the US allies will unite in its plans. Europe is still angered by the threat of President Trump slapping 25 percent tariffs on its car market, and according to Norbert Roettgen, a member of German Chancellor Angela Merkel's Christian Democrats who spoke to US officials on a visit to Washington last week, it is not a plan they would support.  It is unlikely Canada, Australia or New Zealand, who have all sided with Washington's stance on Huawei, could provide enough funds to back the attorney general's plans either.
Barr's plans would also ask countries to delay the role out of their own 5G networks as they wait for Ericsson and Nokia's technology to catch up, an unfair proposition when the economic benefits are so great. Tensions are already mounting with the Nordic companies' less than competitive products, with German telecoms operator Deutsche Telekom telling supplier Nokia to improve its products and service if it is to win business installing the German group's 5G wireless networks in Europe.
It is in Germany where perhaps Barr would hope his new strategy would draw greater agreement, but even there, the will to use Huawei technology in the country's 5G network still appears favourable. German Chancellor Angela Merkel has stated she does not want to ban any company from bidding for contracts on the country's 5G network in an effort to stop a monopoly being created, and with the UK and European Commission ruling along similar lines, she may feel that her hand has been strengthened.
No matter the tweak in strategy to contain Huawei's 5G dominance, there is no doubt the US has been significantly weakened by the UK and EU rulings. Both have chosen to back their future over traditional ties, something that would have been unthinkable even 12 months ago. The battle for Europe's 5G networks has now entered a new phase, with companies rather than countries being used as collateral, and one in the short-term at least, that the US looks less than well equipped to win.