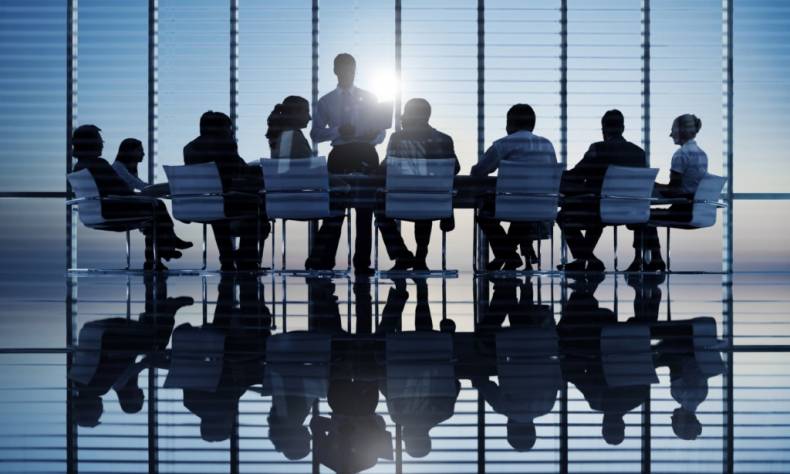 Improve the Business Environment to Promote High-quality Economic Development
The Central Economic Work Conference highlighted "high-quality development" as the core of its thinking when planning economic work for 2018. This is also the basic requirement in guiding economic development, designing economic policies, and implementing macro-control for both present and future. 
By Tu Xinquan, Dean of China Institute for WTO Studies, University of International Business and Economics
 Dr. Jiang Jieyuan, China Institute for WTO Studies, University of International Business and Economics
China has leapt to the position of second largest economy in the world after nearly four decades of reform and opening up. Many of its products and industries now lead the world. Nonetheless, the quality of the economy remains relatively backward, and this still restrains the global competitiveness of China's economy and its enterprises. Therefore, China urgently needs to shift its economic development from expansion of quantity to advance of quality.
The report of the 19th National Congress of the CPC has pointed out that "China's economy has been transitioning from a phase of rapid growth to a stage of high-quality development. This is a pivotal stage for transforming our growth model, improving our economic structure, and fostering new drivers of growth. " The Central Economic Work Conference held on December 20 also highlighted "high-quality development" as the core of its thinking when planning economic work for 2018. This is also the basic requirement in guiding economic development, designing economic policies, and implementing macro-control for both present and future.
An Urgent Need to Improve the Business Environment
To realize the goal of high-quality economic development, the top priority for China's government is to create and improve the necessary institutions. As the base of economic development, the healthy development of companies is crucial to maintaining a medium-high growth rate and promoting the medium-high level development of China's economy. However, gaps remain to be filled in various respects when comparing China with international standards and responding to the demands of enterprises. These include opening up China's market, and protecting intellectual property and putting in place the related rule of law. Hence, establishing a high-quality business environment is a vital part of promoting high-quality economic development.
In terms of China's domestic environment, even though great improvements have been made in streamlining business registration and optimizing taxation, Chinese companies are still confronted with heavy taxation, rising factor cost, high institutional cost, and rational law enforcement…
From the perspective of the international environment and the changes in the world's industrial structure, China's advantage in labor cost is gradually disappearing as an increasing number of labor-intensive industries move out. On the other hand, with Trump's government working to the guideline of "America First", and other developed economies implementing re-industrialization strategies, the export of capital from developed countries is declining, which makes it hard for China to import capital in industries related to advanced manufacturing and high-end technology. In contrast to the past, foreign companies now care more about the rule of law and facilitation in China's business environment rather than preferential policies in cost and other practical issues. They also anticipate significant improvement in market access and industrial competition.
It is urgent for China to establish a sound business environment. According to the report Doing Business 2018 issued by the World Bank, China's business environment ranking is 78th, with its score 0.4 point higher than last year, but still far below the scores of developed countries and even behind a lot of developing countries.
President Xi Jinping emphasized at the 16th meeting of the Central Leading Group on Finance and Economic Affairs that "China should improve its investment and market environment, accelerate opening up to the outside world and lower operating costs, create a stable, fair, transparent and predictable business environment, and speed up efforts to build an open economy in a bid to promote the sustainable and healthy development of the Chinese economy. "
Promoting Reform of Government Functions
The government must promote genuine reform to establish a law-based, internationalized, and convenient high-quality business environment. Chinese Premier Li Keqiang pointed out during the conference on government function reform on June 13 that "China must work harder to transform government functions, with a focus on streamlining administrative approval, delegating power to lower levels and improving regulation and services ." Shortcomings in the rule of law and public administration are two of the problems in China's business environment most often subject to criticism. The key element of the solution is deeper reform of government functions.
The first requirement is to streamline the government and delegate authority: Clean up the list of items for inspection and penalty and reduce its scope; set up charge item list mechanism for companies involved; prohibit charging by local governments beyond their anthority and out of standards. eliminate double charging; standardize intermediary services and related institutions; slash institutional costs and non-tax revenue; alleviate companies' burden at source; and increase the transparency of the business environment. At the same time, we should set up effectively the management model of pre-establishment national treatment (PENT) with a negative list; transform the market access system for foreign investment from the previous system of examination and approval to a system of application for filing; cancel or simplify pre-approval items; standardize qualification recognition items; strengthen protection for intellectual property.
The second requirement is to exercise practical control: never loosen governmental functions of fair law enforcement and post-supervision;boost the establishment of incentive mechanisms for companies which obey the rule of law; deal promptly with unfair competition and illegal acts in accordance with the law; standardize the activities of law enforcement and inspection of companies; transform "inspection by rote" to "a single thorough inspection" so as to scientifically and effectively control companies' behavior.
The third requirement is to improve services: combine administration with services; promote convenient and intelligent public services with the help of Internet; reduce the chronic difficulties for company affairs; increase governmental work efficiency; transform sequential business processes to parallel processes so as to shorten the time required to meet regulatory requirements.
Establishing a Business Environment Indicator System with Chinese Characteristics
An essential part of creating a high-quality business environment is to establish a business environment indicators system. The business environment is the combination of all the situations and conditions that may arise during the whole process of corporate activities; it involves economic, political, legal and social factors that affect corporate activities.
Since the concept of business environment is so broad and its reach is so extensive, a high-quality business environment should be something that can be assessed, measured, compared and used for reference. At present, the methodology adopted by international communities is the Doing Business report issued by the World Bank since 2003, which includes ten indicators for quantitative comparison and ranking: starting a business, dealing with construction permits, getting electricity, registering property, getting credit, protecting minority investors, paying taxes, trading across borders, enforcing contractors and resolving insolvency .
Taking into consideration differences in political systems and economic development levels, Chinese academics have questioned the assessment criteria of the World Bank, as this model is designed for domestic funded SMEs. As a result, it lacks criteria needed for foreign investment such as national security, macro-economic stability, and market scale. However, China itself has not yet formed a robust and scientific assessment system.
Therefore, the relevant government departments and research institutes in China should learn from other mature indicators systems issued by international organizations and institutes, such as Doing Business from the World Bank and Trade Facilitation Indicators from the Organization for Economic Cooperation and Development (OECD), and on this basis establish a business environment indicators system with Chinese characteristics. This will not only provide a precise and clear guidance for China's government at all levels to improve the business environment, but also align with the international standards, so as to build up a high-quality and transparent business environment for world investors.
By: Tu Xinquan, Jiang Jieyuan
Editor: Zheng Nan
Opinion articles reflect the views of their authors only, not necessarily those of China Matters