Is Johnson Running Down the Clock on Brexit?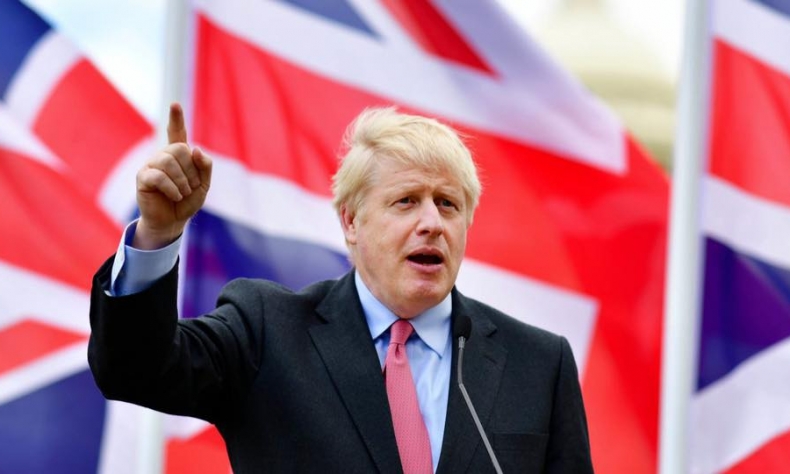 The act was supposed to curtail any attempt by Johnson to leave the EU without a deal, making it law for the prime minister to seek an extension from the EU.
Boris Johnson's Brexit plan has become as complicated to decipher as a riddle, wrapped in a mystery, inside an enigma.
On the one hand, his words seem to convey a prime minister committed to leaving with a deal, claiming that he "overwhelmingly" wants one for the sake of businesses, farmers and "the millions of people" counting on him.
But at the same time, his actions over the past weeks have seemed in defiance of that very process, leaving many to question whether the prime minister has given up hopes of securing a deal and is simply playing for time.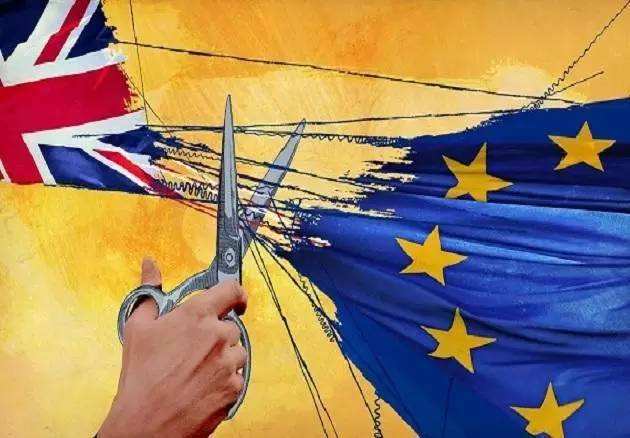 Johnson's recent trip to Luxemburg did nothing to extinguish that idea, with the prime minister failing to provide any alternatives to the Irish backstop issue, instead creating pandemonium by refusing to attend a joint press conference with Luxemburg's prime minister, Xavier Bettel, after his meeting with EU president Jean Claude Juncker had concluded.
"Our people need to know what is going to happen to them in six weeks' time," a visibly frustrated Bettel vented at the British prime minister. "They need clarity, they need certainty, and they need stability. You can't hold a future hostage for party political gains."
Johnson's back-stop problem
Whilst his tactical retreat from the press conference would have bruised Johnson's ego, his inability to provide any formal proposals to the backstop were even more damaging.
Johnson has said that removing the backstop –which would temporarily be in place once Britain leaves the EU, is key to getting any deal over the line.
"The backstop is going to be removed, I very much hope. I insist, it's the only way to get a deal," Johnson said during a live stream last week.
"We will not accept either a Northern Ireland only backstop, that simply doesn't work for the UK. We've got to come out whole and entire and solve the problems of the Northern Irish border and I'm certain that we can do that. And we're working flat out to do that".
But what plans he and his team are working "flat out" on is unknown given his reluctance to reveal formal proposals.
Juncker reiterated on September 18 that he is eager to hear his ideas but critically, wants to see them in writing.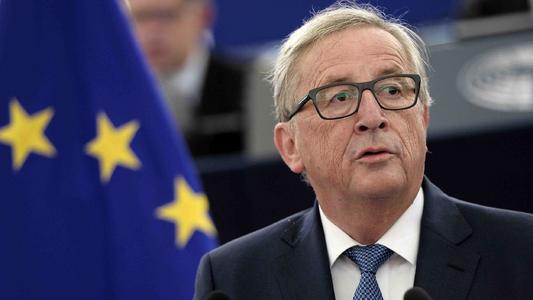 "I said to Johnson that I have no emotional attachment to the backstop but I stand by the objectives it is intended to achieve," he said.
"That is why I called on the PM to come forward with operational proposals in writing. Until such time those proposals have been presented, I will not be able to tell you looking you straight in the eye that any real progress has been achieved."
Johnson has so far rejected Juncker's proposition, instructing his team to keep their proposals firmly under wraps until "the deal is done". Experts have speculated on what those proposals could involve, such as an all-Ireland zone for food and animal products and pre-clearance and trusted trader schemes to avoid checks on goods. Simon Coveney, Republic of Ireland's minister for foreign affairs however, does not think these plans would go far enough to satisfy the EU.
Speaking to The Irish Times, Coveney said that no ideas have come close to replacing the backstop agreed in the current withdrawal agreement, claiming "we await written proposals from the UK side. We simply haven't seen any written proposals to date."
Certainly, EU heads of state want to hear Johnson's plans, with Irish prime minister Leo Varadkar, French president Emmanuel Macron and Finland's prime minister Antti Rinne all airing their frustrations at Johnson in recent days.
"We both agreed that it is now time for Boris Johnson to produce his own proposals in writing – if they exist. If no proposals are received by the end of September, then it's over," Rinne said in a joint statement with Macron on September 18.
But the British government appears in no rush to clarify its proposals, calling the Finnish and French leaders remarks an "artificial deadline" and that they will only table their formal written solutions "when we are ready".
British MPs trying to thwart Johnson
Just as foreign politicians are worried by the snail's pace of Johnson's negotiations, so are many British Members of Parliament (MPs), who have been worried the prime minister is trying to stifle debate and stall the Brexit process— something they accuse him of doing when he decided to prorogue Parliament last week.
MPs have so far repeatedly rejected the idea of leaving the EU on October 31 without a deal and used their final parliamentary session before Johnson's suspension to pass the European Union (Withdrawal) (No.2) Act—more commonly known as the Benn Act.
The act was supposed to curtail any attempt by Johnson to leave the EU without a deal, making it law for the prime minister to seek an extension from the EU.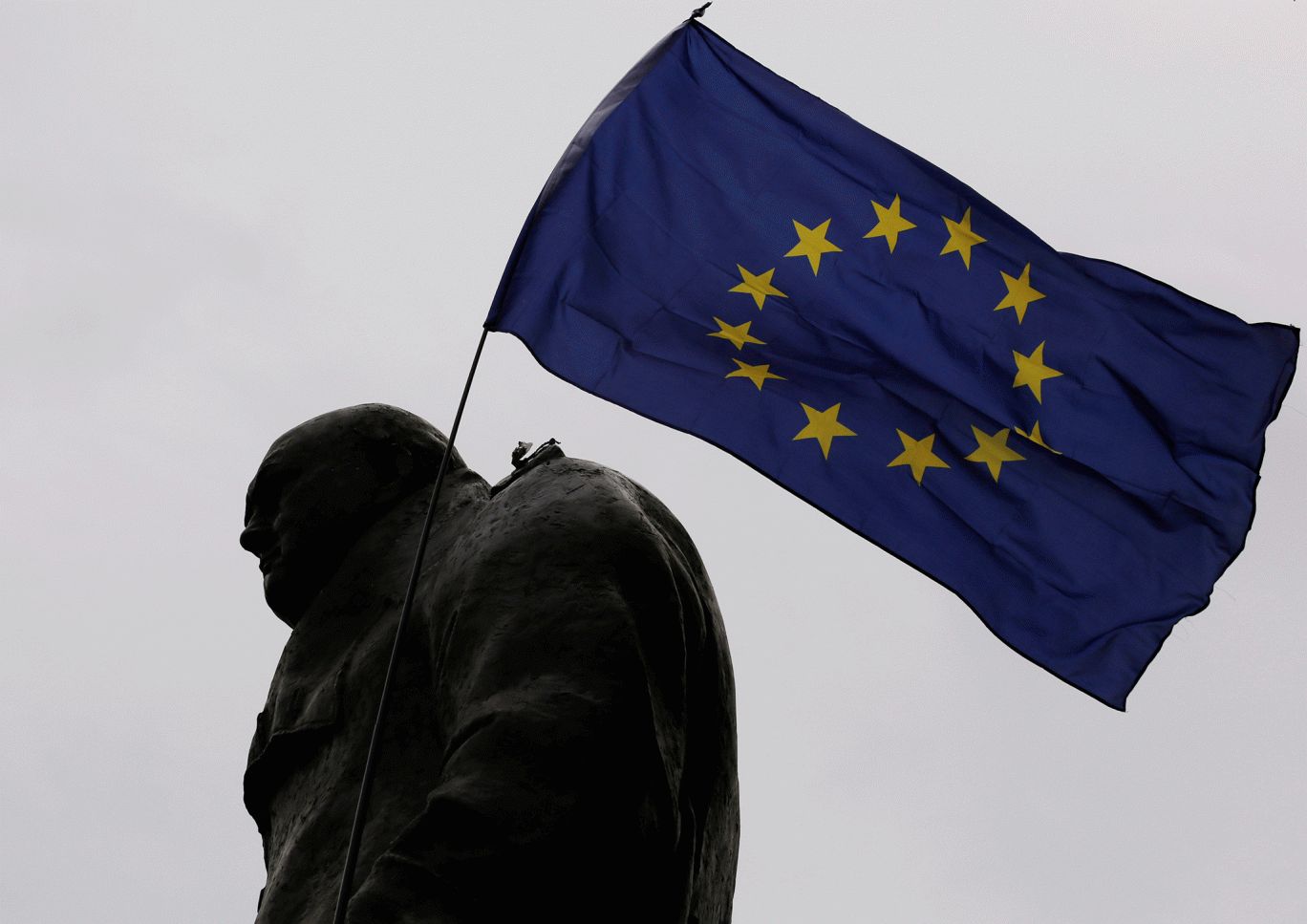 But Jolyon Maugham, a barrister and ardent Remainer believes that a loophole in the act makes cancelling a no-deal Brexit less than certain.
Under the terms of the Benn Act, Johnson must ask the EU for a delay to Brexit if MPs fail to approve any exit deal by October 19. If a deal is approved before then, the request for an extension would be void, however preconditions to the European Union (Withdrawal) Act 2018, already agreed by Parliament, would require the passing of another Act to implement the new Withdrawal Agreement—or further obligations. As such, if those further obligations are not implemented by October 31, for example if Johnson delays bringing them to a vote, then the effect of the Benn Act becomes obsolete and Britain would still legally leave the EU without a deal on the due date.
"Summing up", Maugham wrote on his personal account on Sunday, "if the [House of] Commons approves the WA [Withdrawal Agreement] but these Further Obligations are not satisfied before October 31, 2019, then two consequences follow. First, the Benn Act will not apply to require the PM to request an extension from the EU. And, second, we will leave with no-deal".
Sneaky, tricky but not illegal, it is the kind of tactic Johnson and his team are prepared to indulge in if it means leaving without a deal on time.  British foreign secretary Dominic Rabb said on September 8 that the government was prepared "to test to the limit" what the government can do to bypass the Benn Act.
"We will adhere to the law but also this is such a bad piece of legislation … we will also want to test to the limit what it does actually lawfully require. We will look very carefully at the implications and our interpretation of it."
Can prorogation be cancelled?
With voting to accept any deal put forward by Johnson now ironically a way of pushing the country towards a no-deal scenario, suspending the prorogation of parliament offers the best chance of MPs' stopping such an outcome.
The Supreme Court in London is currently deliberating on whether Johnsons reasons for proroguing Parliament were illegal and if overturned, would allow MPs to return to Parliament.
"The prime minister's reasons for advising on a five-week prorogation were improper in that they were infected by factors inconsistent with the concept of parliamentary sovereignty, in particular his belief that parliament does nothing of value at this time of year and his concern that parliament might take steps which would undermine the government's negotiating position with the EU," wrote Lord Pannick QC, who is representing the case against the government.
But even a victory in the courts might not be enough.
Justice secretary Robert Buckland refused on September 17 to rule out shutting parliament again if the Supreme Court ruled against the government, saying they would do it "if we are able to". Lord Keen QC, a justice minister and one of the two lawyers representing the prime minister, also did not rule out Johnson proroguing Parliament again when asked by Kerr, a justice from Northern Ireland.
"Depending on the court's reasoning it would still either be open or not open to the prime minister to consider a further prorogation." Keen said on Thursday at the day's final hearing.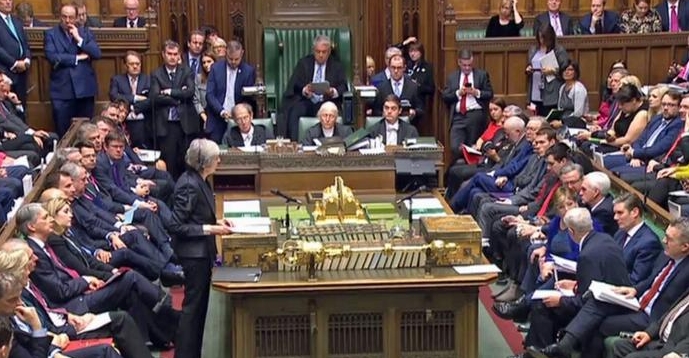 Johnson himself has said he will "wait to see what happens", but when asked on September 19 if he would rule out proroguing Parliament for a second time, he refused.
"I have the greatest respect for the judiciary in this country. The best thing I can say at the moment whilst their deliberations are continuing is that obviously I agree very much with the master of the rolls and the lord chief justice and others who found in our favour the other day. I will wait to see what transpires."
Proroguing Parliament for a second time would be an enormous gamble, opening the government up to all sorts of serious criticism but would allow Johnson to stop MPs from debating his plans on Brexit and increase the likelihood of Britain leaving without a deal by October 31.
With the outcome of the Supreme Court's ruling expected this week, politicians on both sides of the English Channel will be waiting with baited breath to see what the 11 Supreme Court judges decide. But with few options left, Johnson's riddle, wrapped in a mystery, inside an enigma of a Brexit plan might worryingly be about to come true.