Is the Most Dangerous Place on Earth Getting More Dangerous?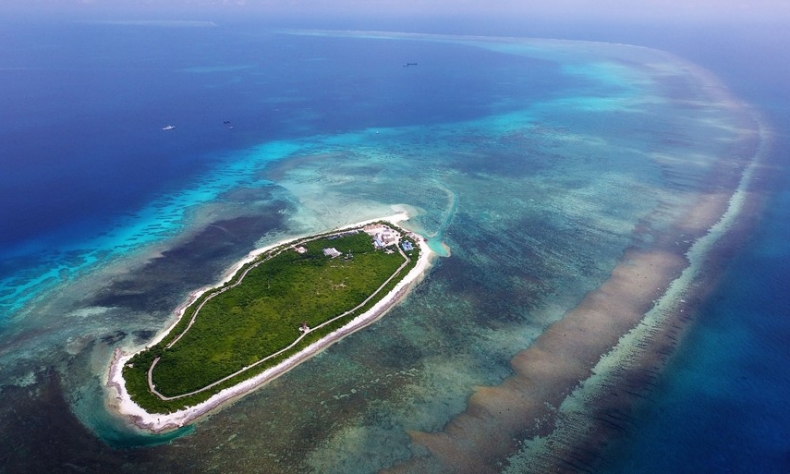 Calm leadership, as well as blind-luck, is all that has stopped small mistakes and misunderstandings from turning into more serious incidents, but these slip-ups are becoming more frequent.
HMS Queen Elizabeth, Britain's newest £3 billion aircraft carrier, left the South China Sea last week after spending a 7-days in the world's most politically tempestuous waters.
For British Prime minister Boris Johnson, the ship's passage was a chance to "fly the flag for Global Britain" – whatever Global Britain means – and an opportunity to showcase its new "tilt to Asia" foreign policy, as the country looks to find its way in a new post-Brexit era.
Yet this maiden voyage was far more than just a PR exercise for the British PM and his very expensive new toy. Rather, this was an opportunity for Britain to join a growing band of countries led by the United States, who view upholding the rule of maritime-law in the South China Sea as under its remit.
And their reason? China. More specifically, a China that they accuse is breaking international maritime law, restricting the freedom of ships to sail through safely and constructing make-shift islands to expand its territory and claim areas that don't belong to it.
Under these charges, it has made it permissible for them to sail warships perilously close to China's territory, inflaming and raging tensions with the country as a result.
This year has already seen tensions reach an all-time high, as the number of military operations by foreign vessels has increased. Just two months ago, US aircraft carrier USS Ronald Reagan led manoeuvres in the contested waters, while the USS Curtis Wilbur, an Arleigh Burke-class guided missile destroyer, sailed through the sensitive Taiwan Strait – making it the sixth such transit under US President Joe Biden in the process.
The US has been leading foreign operations in the Sea, with a Large Scale Global Exercise (LSGE21) also set to be conducted between the US, UK, Japan and Australia over the next month, but it is far from the only country. Prior to HMS Queen Elizabeth's recent exploits, in early February this year a French nuclear submarine and two navy ships passed through the South China Sea to cement its "right of passage", while this month India is sending a navel task force to the area to conduct drills with Japan, Australia and the US.
Later this winter, a German Navy frigate, Bayern, is expected to arrive in the South China Sea, in what is one of the largest navel voyages conducted by the country since the Second World War, capping off will have been a tortuous four-months.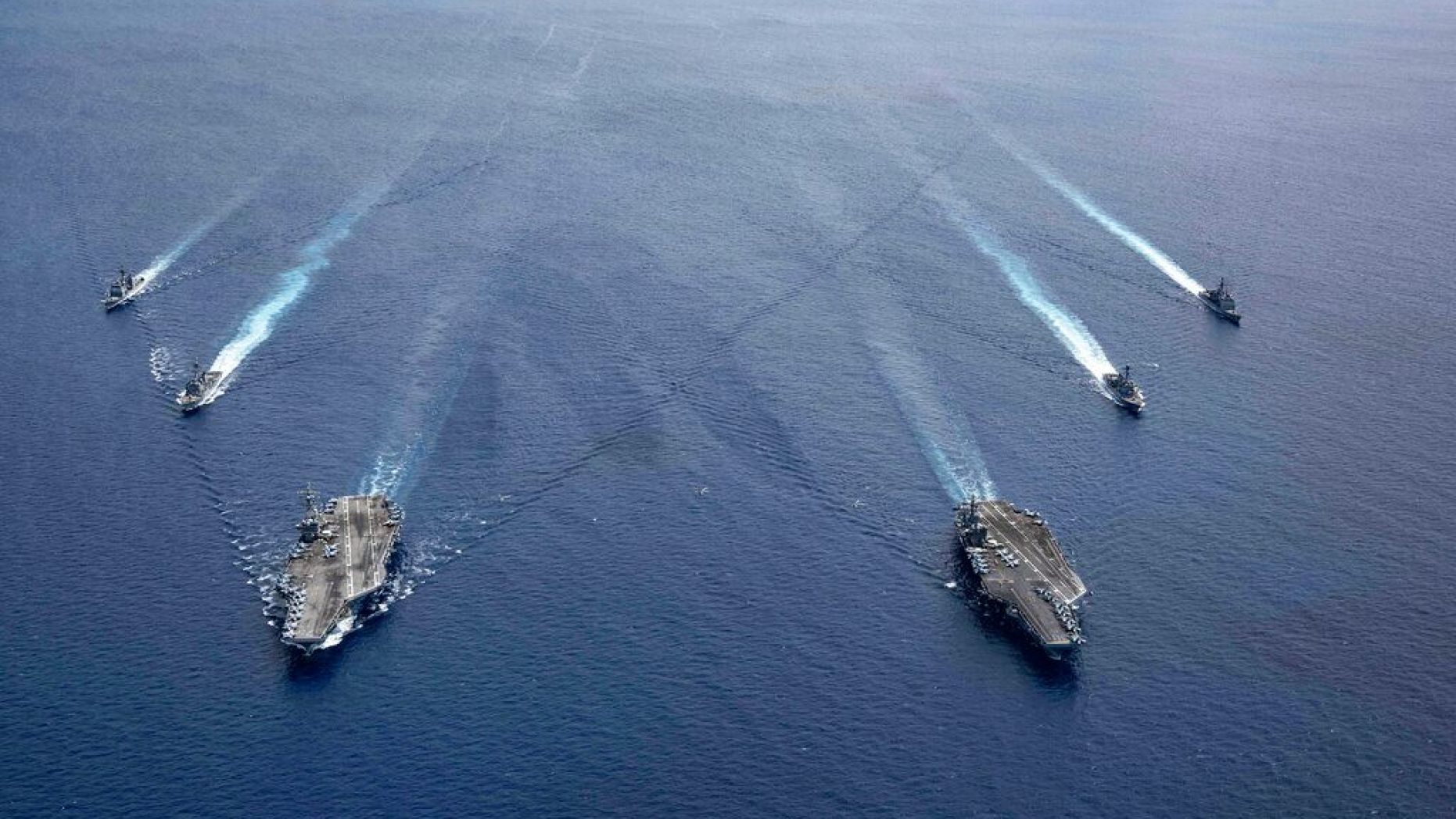 How does China feel about it?
Unsurprisingly, this increased activity has infuriated Chinese officials, who see these actions as needlessly threatening, provocative and an interference in its own vital regional interests.
No country would be happy to see clusters of battleships conducting military drills on its horizon – a point Britain knows only too well given Russian submarines and ships often enter the English Channel – yet that is what has been occurring on an almost monthly basis.
In response, Chinese officials have consistently expressed their disapproval over the presence of these ships and drills – which they say violates their territorial rights – as well as flat-out rejecting the accusations levied on them.
"We hope that the military vessel of the relevant country will earnestly abide by international law when passing through the South China Sea, respect the sovereignty, rights and interests of littoral countries, and refrain from doing things that would undermine regional peace and stability," Chinese Foreign Ministry spokesperson Zhao Lijian said at a regular press conference on July 30.
They have regularly accused the US' actions as "not conductive to peace and stability in the region", while Chinese media-outlets have scathed at those following the US' lead, threatening that any incursion on China's red lines will see them become "an example of China defending its sovereignty and territorial integrity".
And it has caused the Chinese military to fight fire with fire, conducting more frequent and bigger drills in the South China Sea.
China's armed forces recently completed a large-scale military exercise in those waters, in response to the US' latest LSGE, according to Chinese tabloid the Global Times. It was the biggest exercise undertaken by the Chinese military in the South China Sea since last year, when live-fire "aircraft carrier killer" anti-ship ballistic missiles were launched.
That exercise was preceded by two other drills, conducted by the People's Liberation Army Navy (PLAN), in July, while there was also an annual exercise for the country's first-generation Shandong aircraft carriers in May.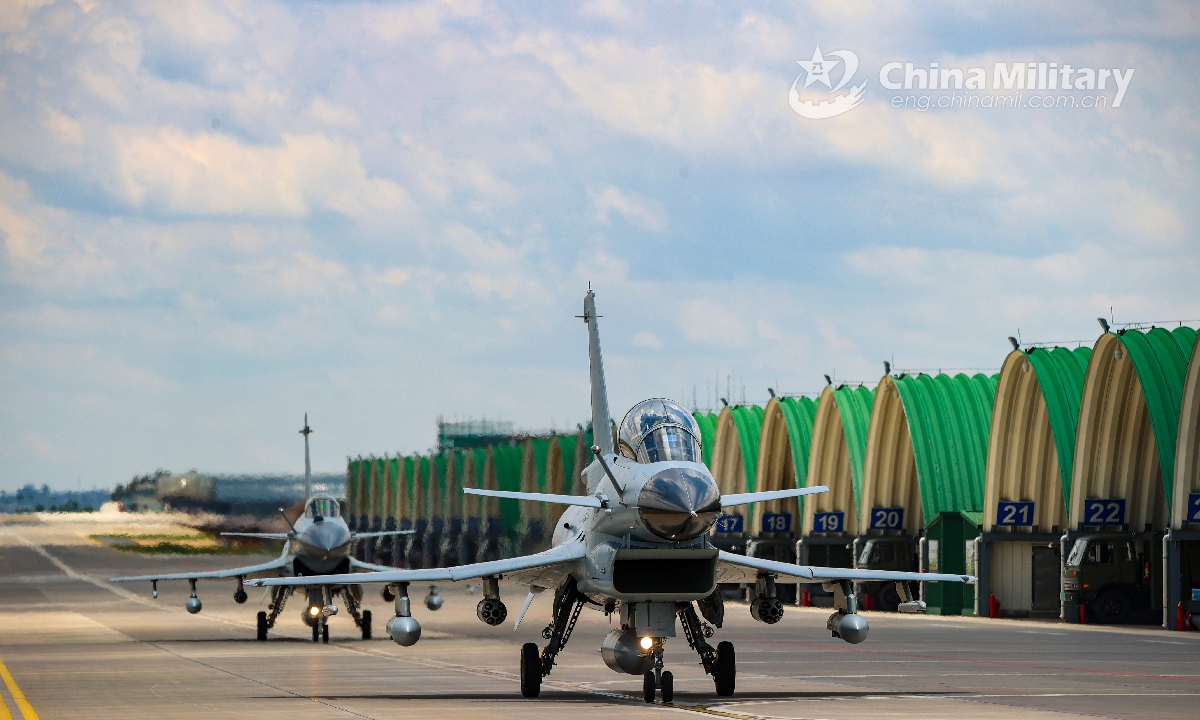 Growing danger
Given the increased military action taking place in the South China Sea, it is unsurprising some now call it "the most dangerous place on Earth".
Concern is increasingly growing that these greater instances of bluster, bluff and posturing by an increasing number of actors is turning the South China Sea into an accident waiting to happen – the fallout from which could be catastrophic.
So far, calm leadership, as well as blind-luck, is all that has stopped small mistakes and misunderstandings from turning into more serious incidents, but these slip-ups are becoming more frequent.
In 2016, the former head of National Intelligence and US Pacific Command, retired Admiral Dennis Blair, worryingly admitted that "there's a notable inability for the two of us to understand what's going on, on the other side and to find compromises we can both live with."
Two years later, Blair's admission almost came true, as the USS Decatur and a Chinese Luyang destroyer nearly collided. Video footage, released in 2020, showed the two boats preparing for collision, with the crew of Luyang having told USS Decatur that it would "suffer consequences" if it didn't change course.
This year hasn't gone without a near-miss either. The PLAN recently drove an "accident-risking" American destroyer out of its territorial waters in the South China Sea, while a photo released in April showing an American guided-missile destroyer just a few thousand metres away from Chinese air-craft carrier Liaoning, sparked concern that the US was now involved in "cognitive warfare" with China.
And the most recent operation by HMS Queen Elizabeth could also have ended in disaster, with the ship's automatic identification system (AIS) – a maritime safety system used to track vessel movements – faked, something which could have resulted in a "serious incident" between a China and itself.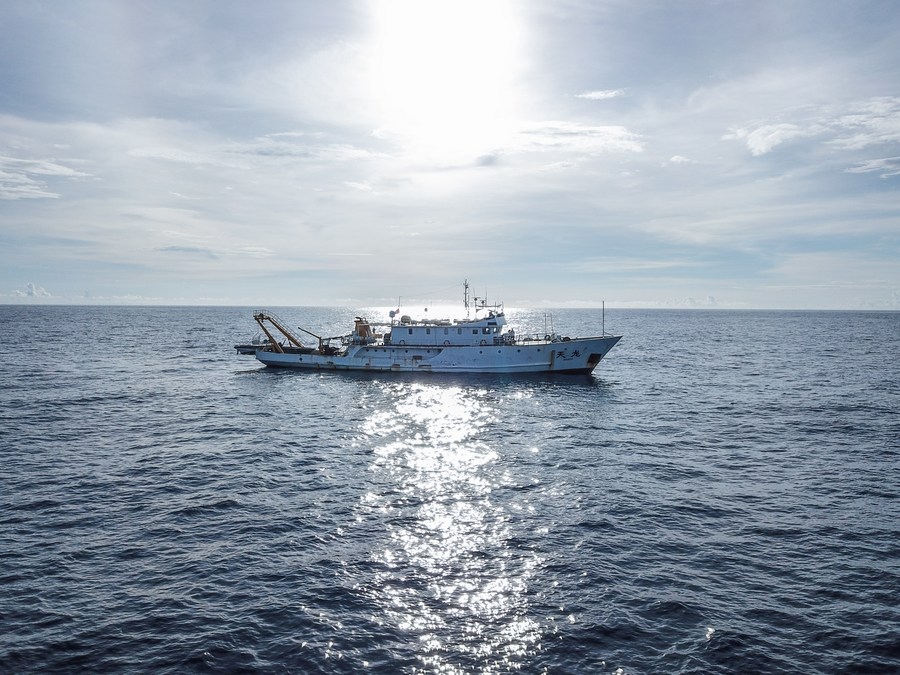 De-escalation on the horizon?
So far, China and neighboring states in the South China Sea maintain close contact and all related parties have been restraint from any new conflicts.
On August 6, China's State Councilor and Foreign Minister Wang Yi attended the Foreign Ministers' Meeting of the 28th ASEAN Regional Forum (ARF) via video link. On the South China Sea, Wang Yi said, "China is willing to reach an effective and substantive Code of Conduct in the South China Sea (COC) that conforms with the international law, including the United Nations Convention on the Law of the Sea, with ASEAN countries, on the basis of the Declaration on the Conduct of Parties in the South China Sea, so as to jointly turn the South China Sea into the sea of peace and cooperation."
But the US-led western allies have increased their military activities in the region. Without significant de-escalation in the South China Sea, the chances for misunderstandings and mistakes between China and US grow greater day by day.
While foreign vessels should and do have the right to sail through the Sea, deliberate provocation, grandstanding and chest-beating is neither constructive nor a method of improving relations. Such actions are simply confrontational, escalatory, and unlikely to be effective, given how the military balance in the region is changing in China's favour.
Far better would be to cooperate and open lines of communication that can help improve relations in the area, with China – as the region's largest player – at the centre of these discussions. To do that however would require the most dangerous place on Earth to go from a tempest to a mill pond, something too few believe is possible in the current political climate.