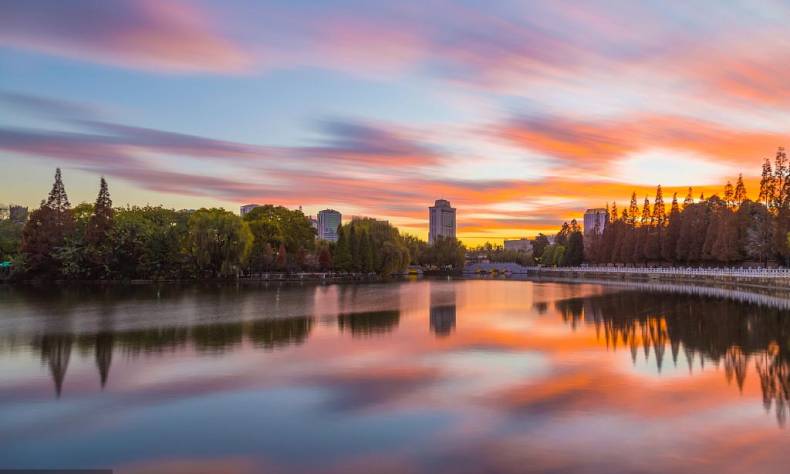 Kunming – an International Overland Central Hub Linking South and Southeast Asia
Kunming has always been the central hub of trade and economic exchanges between the East Asian Continent and the Indo-China Peninsula.
Kunming, the provincial capital of Yunnan, is located in the centre of the province. It is one of the most important cities in southwestern China, and the gate and front line of China to South and Southeast Asia, even the Middle East, south Europe, and Africa.
The city of Kunming boasts unique regional advantages – to its east, it connects the provinces of Guizhou and Guangxi and thus stretches to the sea; to its north, it connects Sichuan and Chongqing and thus leads to central China; to its south, it connects Vietnam and Laos and thus provides a route to Thailand and Cambodia; to its west it connects Myanmar and thus a route to India and Pakistan.
With flowers blooming all year round and trees evergreen, Kunming is also known as The City of Spring and The City of Flowers, and is an ideal place for living, recreation, vacation, and tourism.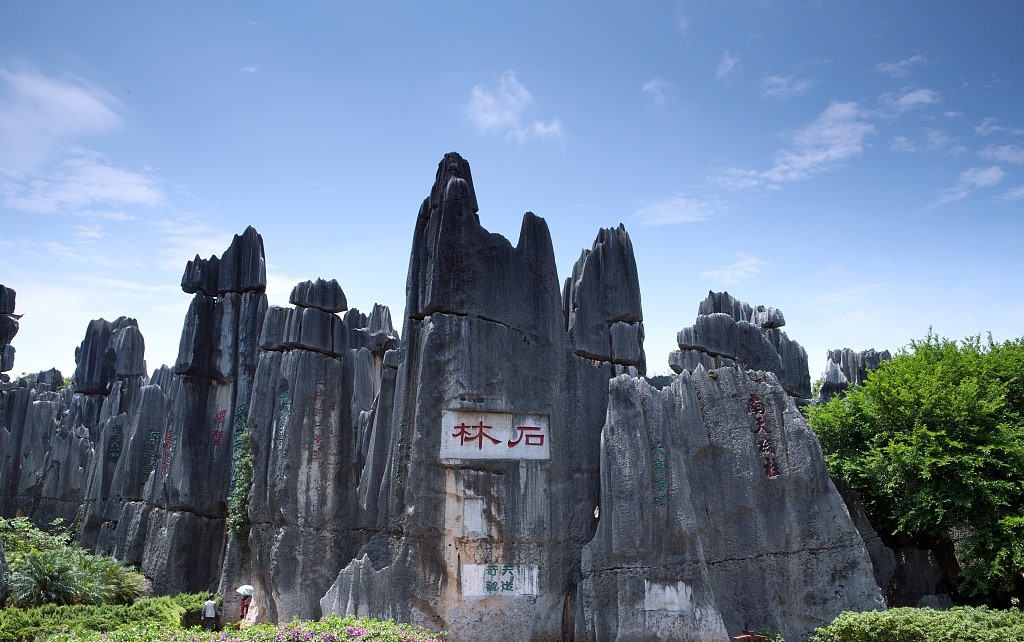 Δ Yunnan Shilin.
Over the last 40 years of reform and opening up, Kunming has summoned all its power to promote industry transformation, development, and upgrading. The GDP of Kunming reached nearly $71bn (¥486bn) in 2017, 75 times that of 1978 based on comparable prices, an annual increase of 11.7%.
Kunming has gradually grown from a borderland to one of the central cities in Western China. Its regional advantages have made it the central land hub of trade exchanges between the East Asian continent, Indo-China Peninsula, and the South Asian Subcontinent, especially a pivot area overland for China's opening up to Myanmar, Laos, and Thailand.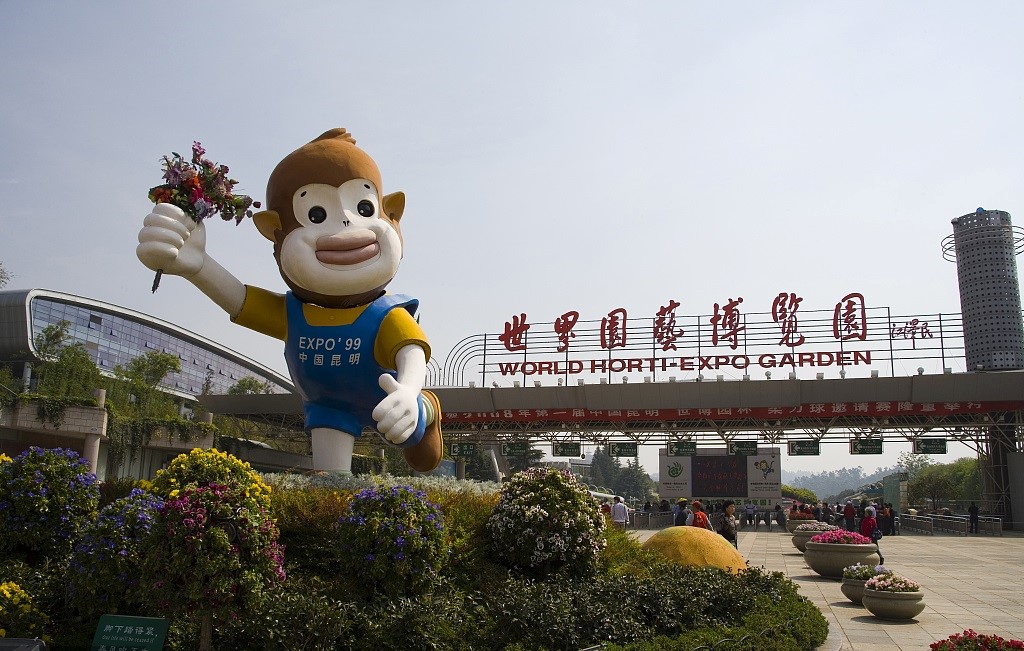 Δ Kunming World's Fair.
Cultural exchanges between Kunming and cities in South and Southeast Asia are continuously deepening: foreign cultural exchanges between Kunming and its sister cities including Pokhara (Nepal), Mandalay (Myanmar), and Kuching South (Malaysia) have been strengthened.
Over the last few years, Kunming Folk Song and Dance Theatre has been performed in Australia, Japan, Indonesia, the Philippines, Thailand, Kenya, South Africa, Panama, Costa Rica, and Brazil. Its performances have fully displayed the friendly and amiable city image of Kunming, which in turn has greatly enhanced Kunming's international influence.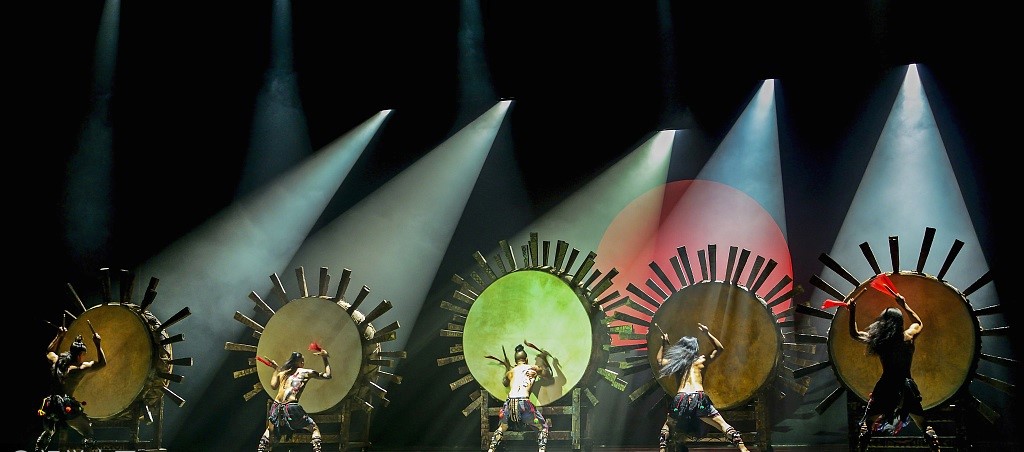 Δ Kunming Folk Song and Dance.
Since the launch of reform and opening up, Kunming's infrastructure construction has been promoted, city development has been accelerated, the integration of urban and rural areas has achieved new progress, accelerating the pace of building Kunming as an internationalized regional comprehensive hub.
The construction of Kunming's aviation industry has made leaps over the last 40 years. The number of airlines that set Kunming as the final destination in 1978 was less than ten and Kunming airport was then set for both military and civil use. But now, Kunming Changshui International Airport, after Beijing, Shanghai Pudong, Guangzhou and Chengdu, has become China's fifth largest portal airline hub that connects Europe and Asia, China and Southeast Asia and South Asia.
The tourists handling capacity of Changshui airport was about 45 million in 2017, ranking 37th in the world. The airlines of Changshui airport have increased to 308, forming an aviation network with Kunming as the geographical center and covering the entirety of China. In addition, it has also become a 3-hour Asia aviation circle and is now gradually expanding its international coverage.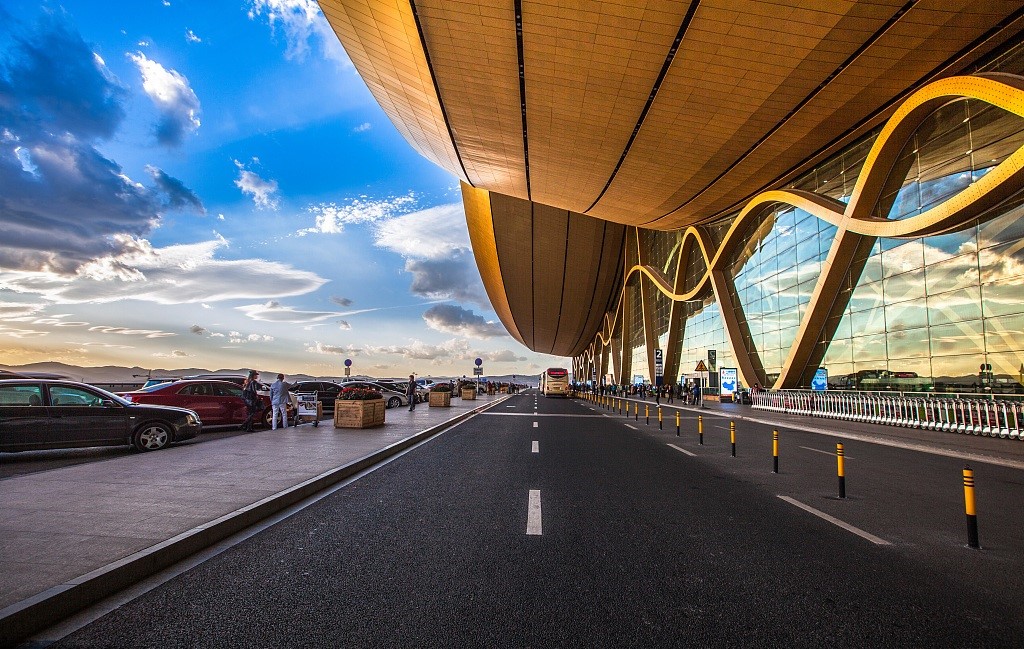 Δ Kunming Changshui International Airport.
The performance of Kunming railways has been constantly improved over the last 40 years. The handling capacity of Kunming railway station in 1978 was about 6 million, and in 1999, this number broke 10 million to reach 10.97 million. In 2003, meter-gage railway passenger transportation was officially a thing of the past as the time for standard gage railway dawned.
Kunming South Railway Station, the Yunnan section of Shanghai-Kunming railway, and Yunnan-Guilin railway were put into operation at the same time on December 28, 2016, which symbolized that Kunming had come to the age of high-speed railway. On July 1, 2018, Kunming-Chuxiong-Dali section, which is crucial to China-Myanmar international railway passage and Yunnan-Tibet railway, was officially put into operation.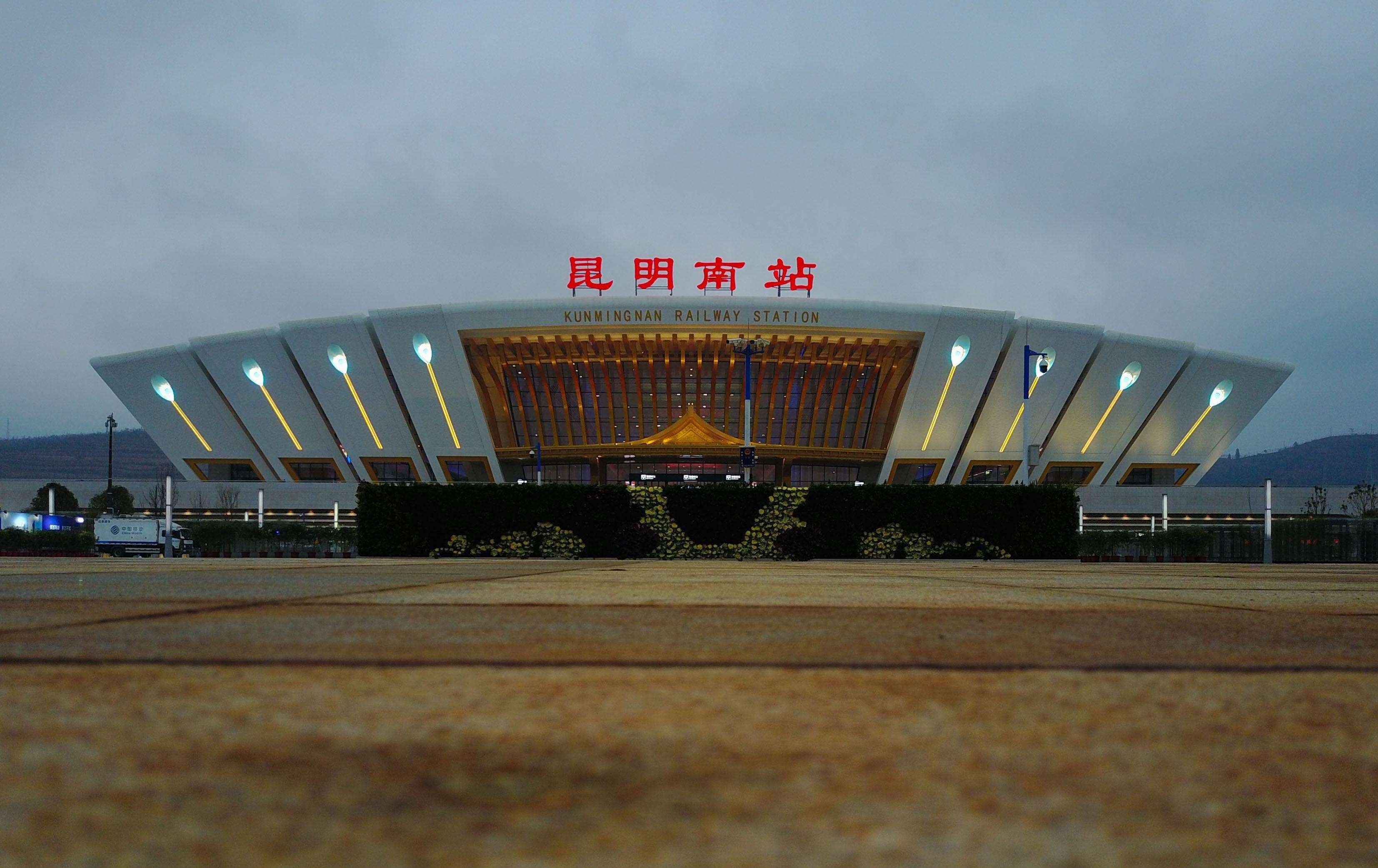 Δ Kunming South Railway Station.
Highway construction in Kunming has made significant progress both in quantity and quality over the last 40 years. The accumulated investment in traffic and transportation from 1985 to 1987 is 30 times that of the accumulated amount of a decade's worth of investment before 1978. The highway mileage of Kunming in 1978 was 1,895km, while in 2017 the number reached 18,751km, an increase of 16,856km.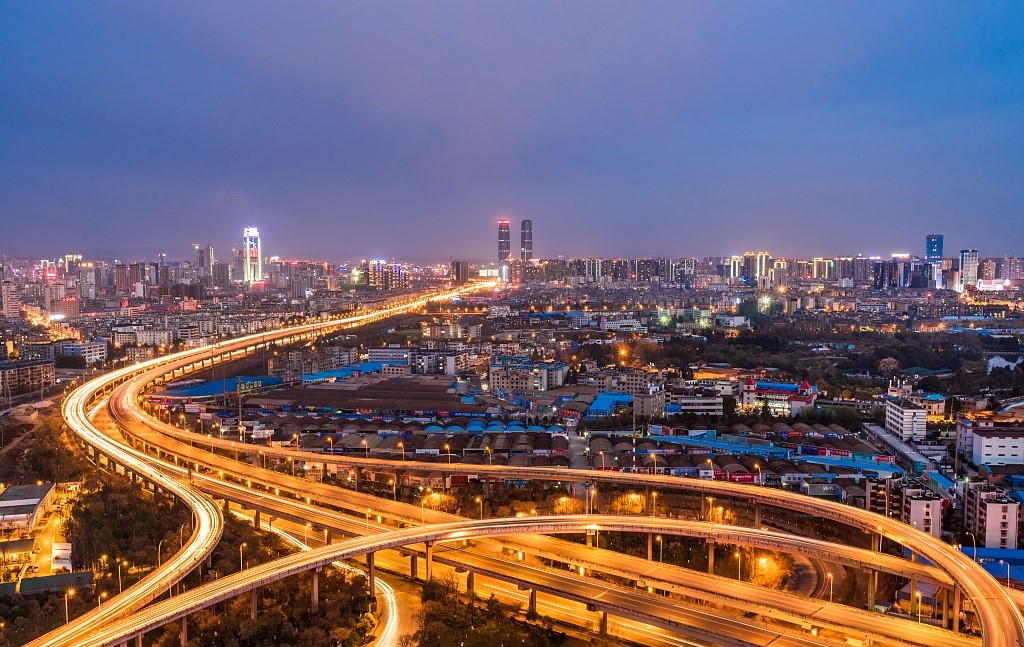 Δ Kunming Mingbo Overpass Night Scenery.
The development of Kunming's logistics infrastructure has greatly supported local business reaching out to international markets. The logistics infrastructure was still undeveloped back in 1978. However, after 40 years of flourishing, Kunming has now set up overseas logistics companies in Laos, Myanmar, and Hong Kong, and is integrating into the Belt and Road Initiative with its international logistics advantages.
The China-Europe train (Kunming-Chengdu-Poland international express railway) was launched in 2015 and is now under normal operation. The total value of cargoes carried by the train has reached nearly $16.6 million (¥114 million) as of this May. The facilitation of Kunming customs plays an outstanding role in international trade exchanges.
Over the last 40 years, Kunming has strengthened its trade and business, scientific innovation, financial services, and people-to-people exchanges, making itself an internationalized regional comprehensive hub. Also, taking the advantages of its unique climate, pleasant weather, picturesque landscapes, and plateau lakeside ecological environment, Kunming has been boosting its healthy city construction and tourism, polishing and shining its image as The City of Spring and Flowers.
Kunming is a renowned cultural city boasting 30 thousand years of history. Generations of people have been seeking water from Kunming and inhabiting the land, writing down their everlasting legends.
Kunming has always been the central hub of trade and economic exchanges between the East Asian Continent and the Indo-China Peninsula whether it be two thousand years ago when it was a crucial section of the South Silk Road, or it be present times after the reform and opening up.
As the development of the Belt and Road Initiative, the Yangtze River Economic Belt strategy, the Bangladesh-China-India-Myanmar Economic Corridor, and the China-ASEAN Free Trade Area keep progressing, Kunming has transformed from a borderland of opening up to the outside world to the very frontier.
Editor: Zheng Nan