Lessons the World Can Learn from Coronavirus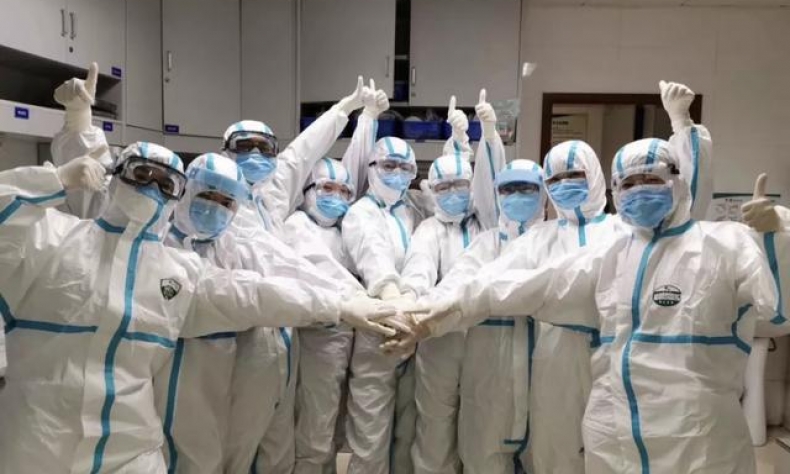 It is vital that accurate and practical information and guidance is provided as soon as a public health issue emerges, to educate people in how to calmly and safely respond. It is times like this that we need to listen to experts rather than gossip and take measures based on evidence rather than fear.
A virus knows no borders, a virus does not discriminate between people based on their nationality, it simply transmits when the conditions allow. That means that we are all in this together. An international public health threat such as the new coronavirus is something the world must solve together. Hopefully the comprehensive measures being taken by the Chinese Government and the international community will soon bring the outbreak under control. But in an urbanised, interconnected world with more international travel than ever before, we must learn lessons from this experience. Next time when there is a public health emergency outbreak, we must have the capability to contain the outbreak faster and at source, as well as use public information and education to avoid excessive fear, anxiety and the massive economic disruption that we are currently experiencing.
China's new standard in its response to this public health crisis
The new 2019 novel coronavirus (2019-nCoV) that so rapidly emerged and spread in Wuhan, central China's Hubei Province, in recent weeks has sent shock waves around the world. It is critical that the outbreak is contained and no doubt all of the quarantining measures being taken will help. The World Health Organization (WHO), which declared an international public health emergency on January 30, has commended China for setting "a new standard" in its response to this public health crisis. Other governments have also taken dramatic steps to limit the potential spread of the virus, including discouraging travel to China and in some cases banning visitors from China.
The WHO advises the most important preventive measures we can all take are to maintain more than one metre distance from people who may be sick, regularly wash our hands and refrain from touching mouth and nose.  In other words, the same precautions that help prevent the regular flu, which affects millions of people (and sadly kills hundreds of thousands) every year.  Because the coronavirus is new, we are naturally exhibiting fear and anxiety.  Focusing on the real risks will not only help contain the new virus but should also help contain the other winter viruses with which we are more familiar.  It is encouraging that the new coronavirus is currently assessed by experts to have a low risk of fatality, at around two per cent, well below other major virus outbreaks of recent decades. Nevertheless, its speed of transmission has everyone concerned.
Unfortunately, the dramatic emergency measures being taken in response to the coronavirus are going to have unintended effects. As well as short-term economic disruption, the crisis is stoking fear and anxiety around the world, which impacts on empathy and trust. At a time of heightened geopolitical sensitivity, this could not have come at a worse time. After the inadequate early response to the SARS outbreak in 2002-2003, it is critical that the world is reassured that everything is being done to resist the spread of new coronavirus. The paradox is that the rapid and comprehensive measures being taken this time are frightening people. Instead of feeling empathy and compassion for those at risk, too many are overtaken by personal anxiety and distrust. Once the emergency measures are seen to have worked, that anxiety will diminish and trust can be regained.
Completely unwarranted prejudiced reactions to Chinese people
The crisis is also feeding some completely unwarranted prejudiced reactions to Chinese people outside of China. This is absurd, but emotions and ignorance can have heightened effect in a time of crisis. This provides a test for community leaders around the world, to ensure that Chinese people are not discriminated against. The coronavirus is a public health challenge that could have arisen anywhere and is blind to nationality, but it is now firmly implanted in the world's imagination as originating in China. Furthermore, emotional reactions to the public health emergency risk generating an exaggerated reputation problem for China as an unsafe destination for tourists or an unsafe source of products, such as food, even long after the coronavirus has passed. These fears should not be swept under the carpet but will require a reassuring response. After this virus outbreak is brought under control, China will remain a safe destination for visitors, but extra measures will need to be taken to reassure the world about food safety and public health.
The bottom line is that the international community is highly likely to face more of these kinds of public health challenges in future, so we all need to learn lessons from the current crisis. We must stop considering international public health emergencies as so-called "black swan" events.  In an ever-more urbanised and internationally mobile world, rapid transmission of viruses is a highly likely risk, and a risk of high consequence. This is not just a challenge for China, but for the international community as a whole, to manage risks and to be prepared. We need to ask how we can ensure that we have systems in place for rapid responses at the local level to contain any future novel virus because it could happen anywhere at any time.
Thoroughly review our preparedness for future health threats
The World Health Organization was established with wide powers to set rules and standards for exactly these scenarios. International organisations are often criticised for being slow to respond to crises, but they can be very effective in harnessing expert knowledge to develop wise approaches for prevention as well as cures. Member states should task the WHO to thoroughly review our preparedness for future health threats. We need to ask if we can do more to prevent risks of transmission in our implementation of health and safety standards in places of high concentration, from wet markets, railway stations to airports. Prevention will be far more effective in the long run than any cure. In turn, national and local governments need to ensure they have the capabilities for rapid, evidence-based responses when an outbreak does occur.
Further, governments around the world must examine their public information capabilities.  We now live in a world of instant communication, including sometimes-false information. It is vital that accurate and practical information and guidance is provided as soon as a public health issue emerges, to educate people in how to calmly and safely respond. It is times like this that we need to listen to experts rather than gossip and take measures based on evidence rather than fear.
This time, it has been necessary to take drastic actions and we all hope that the coronavirus can be defeated as soon as possible. Let's take this experience to learn how to prevent future public health emergencies from escalating, wherever possible, and to build even more rapid and effective responses that reduce community fear and anxiety and minimise economic disruption.
The author is Senior Research Fellow, Beijing Foreign Studies University, and Vice President, UN Asia Pacific Sustainable Business Network