Nepal and China Join Hands in the Battle Against Coronavirus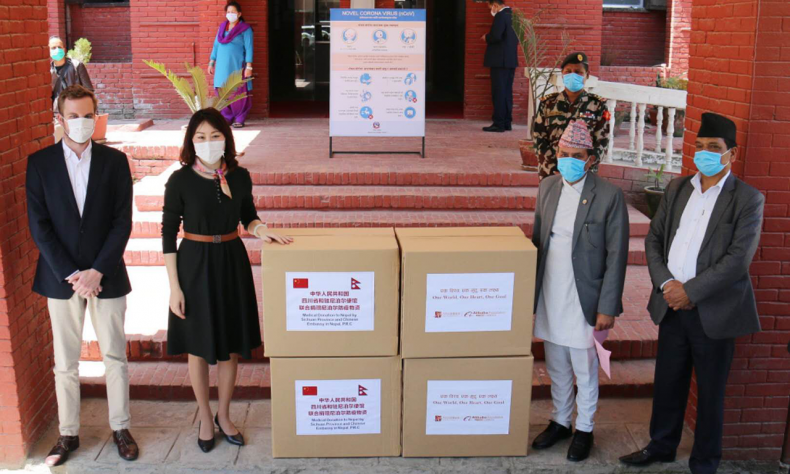 The emotional support and solidarity of Nepali people with the northern neighbor came at a time when China was being stigmatized by the United States over the outbreak of the contagion in their land.
One can identify a real friend especially in time of trouble. This personal analogy applies to friendship between Nepal and China because the two countries have helped each other several times in the time of difficulties since a distant past.
The two countries have been enjoying friendly relationship bound by mutual respect, understanding, cooperation, and shared values for long. Nepal and China established formal diplomatic relations back in 1955. Since then, China has provided incessant support to the South Asian country's socio-economic endeavors in multiple ways, unconditionally.
Leaders agree to work together
As Nepal is battling against COVID-19, Chinese President Xi Jinping held telephone conversation with his Nepali counterpart Bidya Devi Bhandari on April 27, where he pledged to firmly support Nepal's combat against the COVID-19. Sharing China's experience in fighting the virus, Xi called on the two countries' health and medical institutions to strengthen communication and cooperation.
Earlier on March 9 and April 13, Nepal's Foreign Minister Pradeep Kumar Gyawali and his Chinese counterpart Wang Yi held telephone talks and pledged to work together against the coronavirus pandemic.
Nepal respects China's global standpoint on COVID-19
At a time when some Western countries, especially the United States, are trying to blame China for spreading the COVID-19 pandemic worldwide, Nepal's ruling party, the Nepal Communist Party, said that it is against politicization of public health issues and the stigmatization of other countries under the excuse of COVID-19. It means that Nepali political parties and people respect and support to Chinese government and people's standpoint on the COVID-19 pandemic. Nepal has 82 coronavirus confirmed cases as of May 5, with 16 cases of recovery.
On April 4, Prime Minister KP Sharma Oli sent message to Chinese leadership expressing solidarity to the government and people of China on the occasion of today's National Day of Mourning in memory of the valiant heroes who sacrificed their precious lives in fighting against COVID-19.
In the early stages of the outbreak in China, Nepali President Bhandari and Prime Minister Oli sent letters to Chinese leaders to express their support and appreciation of China's efforts to curb the spread of the virus, and said they believed China would soon overcome the its epidemic.
China provides aid to Nepal
At this hour of crisis, China is wholeheartedly supporting to Nepal to prevent and contain it.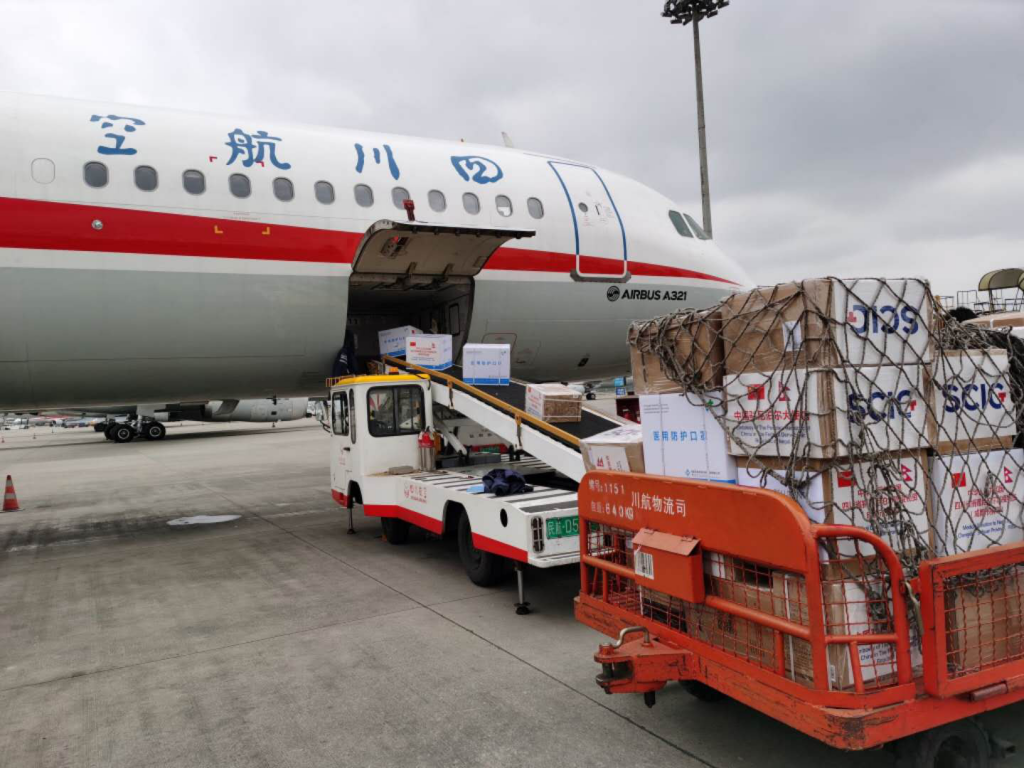 On May 6, Department of Asian Affairs of Foreign Ministry of China and Chinese Embassy in Kathmandu handed over 10,000 KN95 masks, 338,000 disposable masks and 9,000 PPEs and goggles to Nepal's Ministry of Health and Population.
Earlier, on March 29, Chinese Ambassador to Nepal Hou Yanqi handed the first batch of medical supplies to Nepal's Minister for Health and Population. The ambassador handed over 2.5 tons of medical aid to Nepal on behalf of Sichuan Province and Alibaba Foundation, Jack Ma Foundation, China CAMC Engineering Company Ltd., Sichuan Huashi Group Company Ltd., and Chinese Embassy in Nepal. The medical aid included kits, portable ventilators, thermometers, personal protective equipment, and surgical masks.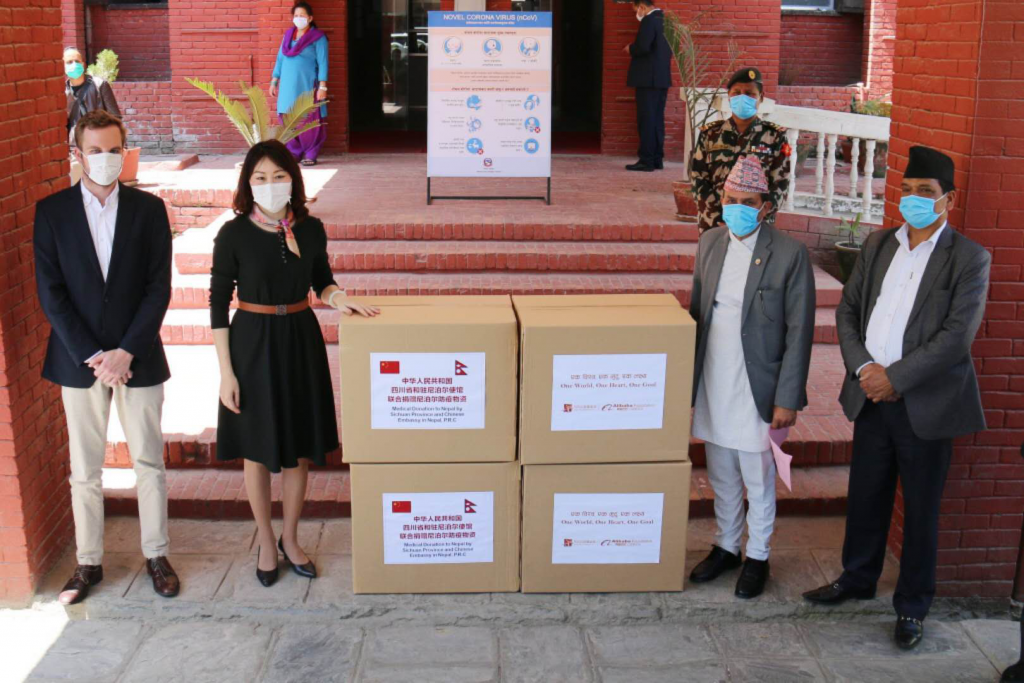 On April 22, 2020, officials from the Xizang Autonomous Region of China handed over medical supplies to Nepal at China-Nepal Friendship Bridge located in Zhangmu-Tatopani port along Nepal-China border.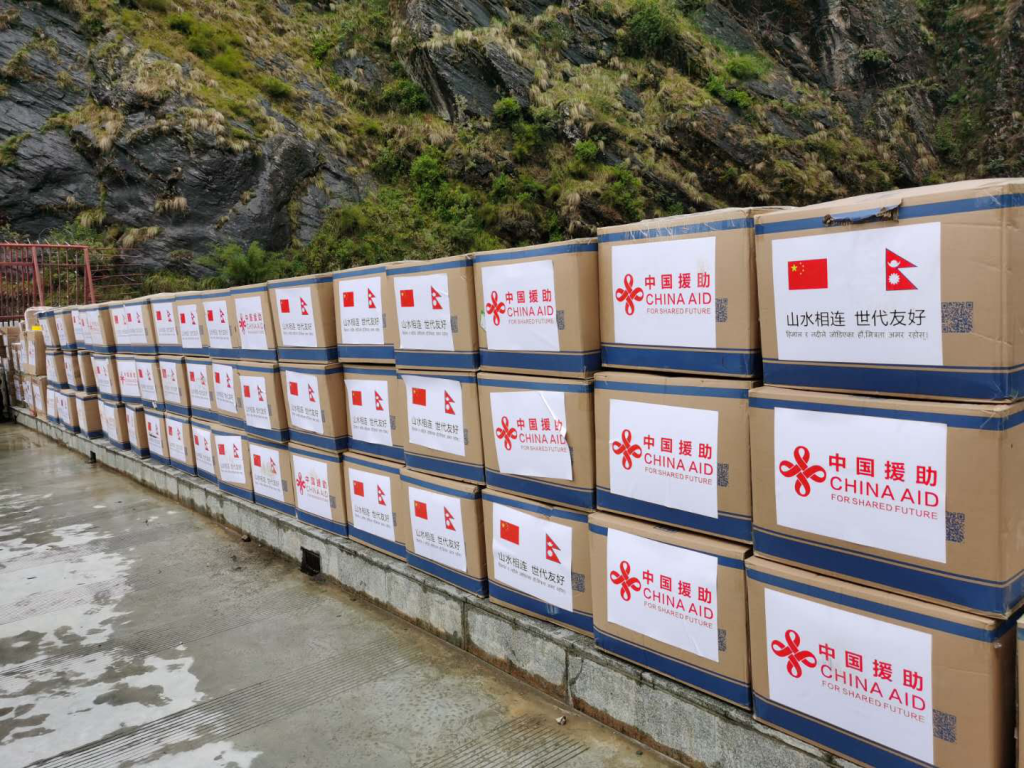 According to the relevant officials, the Chinese side donated 10,000 N95 masks, 10,000 PPEs, 1,000 infrared thermometers, two PCR machines, 20,000 testing kits (including 20,000 VTMs) and 50 boxes of disinfectant wet wipes to Nepali side.
Nepali people express solidarity with China
On February 7, the Nepali government also donated 100,000 masks to China in support of its fight against COVID-19.
On February 12, Nepali people including political party leaders had expressed solidarity with Chinese people and the government by attending a candlelight vigil in China's battle against coronavirus.
The emotional support and solidarity of Nepali people with the northern neighbor came at a time when China was being stigmatized by the United States over the outbreak of the contagion in their land. The candlelight vigil and musical shows were organized in Kathmandu and various parts of the country, delivering the message that Nepalis are with the Chinese people at this difficult time.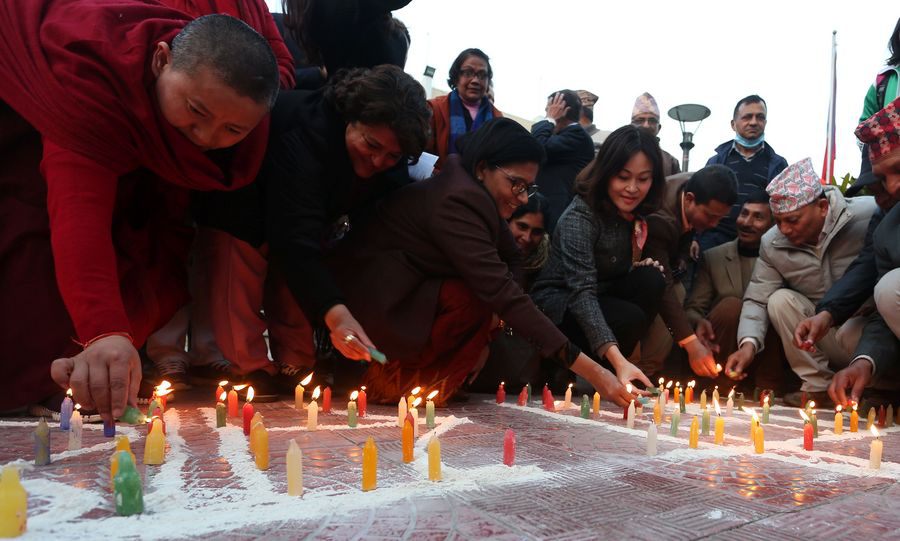 On February 12, a program entitled "We are with you", was held in Kathmandu, capital of Nepal. On the occasion, Nepali students crooned a touching song in both Nepali and Chinese languages that moved all the audience to the hilt. It touched Chinese ambassador to Nepal Hou Yanqi so much that she stopped delivering her speech for a moment and went to the middle of the podium where she stood with Namaste (hands raised in a praying position) for minutes. The following song they sang reflects age-old bond between the two nations:
"You shouldered us when we were in distress
We are with you as you feel hurt
We are living across the same mountain
That is the world's roof and pride
Sharing woes & joys has been our centuries-old tradition."
"This lyric testifies that Nepal-China ties go beyond the narrow geopolitics and give-and-take economic imperatives. Neither the ego of geographical bigness nor inferiority of smallness comes in the way of fostering this friendship. This is a reason why the Chinese felt happy when they received 100,000 face masks from Nepal when these items were in short supply in Wuhan. They were the token of love and empathy that is not defined in the monetary terms. Moreover, China has received much-needed emotional backing from Nepalis when many Chinese have become the victims of xenophobia in the US and European nations over the virus flare. Chinese people face no such hostility in Nepal", the state-run Rising Nepal Daily newspaper of Nepal said in an article published on April 26, 2020.
On February 1, Society of Sino-Nepalese Himalayan Studies (SSNHS), a private organization working to promote Sino-Nepal ties, collected and dispatched at least 200,000 face masks to China. Although such activities are more symbolic in a multifaceted cooperation between Nepal and China, these friendly gestures definitely help to enhancing people-to-people contacts and thereby contributing to promote bilateral cooperation.
China continues providing support to Nepal
As soon as the devastating earthquake jolted Nepal in April, 2015, China sent emergency rescue and medical missions to Nepal. China pledged 4.7 billion yuan grant and loan assistance to help rebuild damaged infrastructures during the International Conference on Nepal's Reconstruction held on June 25, 2015.
Now, China is accelerating 25 reconstruction projects in five sectors, namely, infrastructure, people's livelihood in mountain areas, archeological heritage renovation, disaster preparedness and health.
According to figures provided by Nepal government, China has already completed 12 projects out of 25. The remaining 13 projects are also achieving good progress despite coronavirus pandemic.
Nepal is lucky because no fatalities have been reported yet. It's been more than a month that Nepal went into a nationwide lockdown since March 24 to curb the spread of this deadly virus. China's support to prevent and contain coronavirus has got warm response in Nepal. We can say that Nepal-China cooperation has entered a new phase of cooperation during this global health crisis.
Nepal can learn a lot from China's experience of handling the battle against COVID-19 pandemic. For this purpose, the officials and experts from the two countries can continuously remain in touch through video conferences.
As the two governments have stressed the need to deepen their cooperation under the framework of the Belt and Road Initiatives since 2017, the two countries should not delay in accelerating the development projects such as cross-border rail and road connectivity under the Belt and Road Initiative (BRI) once the coronavirus pandemic is over. The two countries should work together to further enhance strategic partnership for the win-win results as per the consensus made at the highest political level.
Copyeditor: Cai Hairuo