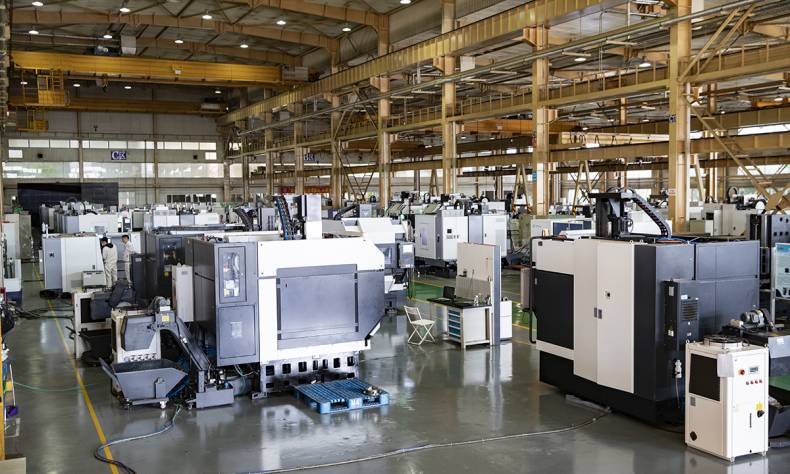 New Vitality in Shenyang
Deng Xiaoping's "Southern Tour Speech" is well known to both domestic and foreign audiences. In fact, Deng Xiaoping also published views known as his "Northern Talks". In September 1978, after listening to a report from the Party Committee of the Liaoning Provincial Party Committee in Shenyang, Deng delivered an important speech covering topics including emancipating the mind, seeking truth from facts and shifting the focus of work. Discussions as well as Deng's speeches in Benxi, Daqing, Harbin, Anshan, Tianjin and other places together constituted a "Northern Talk" and laid the foundation for the Third Plenary Session of the 11th Party Central Committee. In 1978, the total industrial output value of Liaoning Province accounted for 9.7% of China's total industrial output value in the same period, and accounted for 54% of total industrial output value in the three northeastern provinces. Liaoning's total industrial output ranked second in all provinces and autonomous regions in China.
In the following 40 years, Liaoning, Heilongjiang and Jilin experienced the decline, adjustment and recovery of the old industrial base. In the first half of 2018, Liaoning's GDP ranked 14th out of China's 31 provinces and autonomous regions.
From September 25-28, General Secretary Xi Jinping made inspection visits to Heilongjiang, Jilin and Liaoning provinces, and hosted a seminar on promoting Northeast Revitalization in Shenyang. Xi launched six "prescriptions" to rekindle economic growth, among which was a plan to "increase the drive to innovate by focusing on nurturing new kinetic energy". "Motivation" is not only an affirmation of the efforts of traditional industries in Northeast China to explore and innovate in recent years, but is also of strategic significance for the future development of Liaoning and even the Northeast as a whole.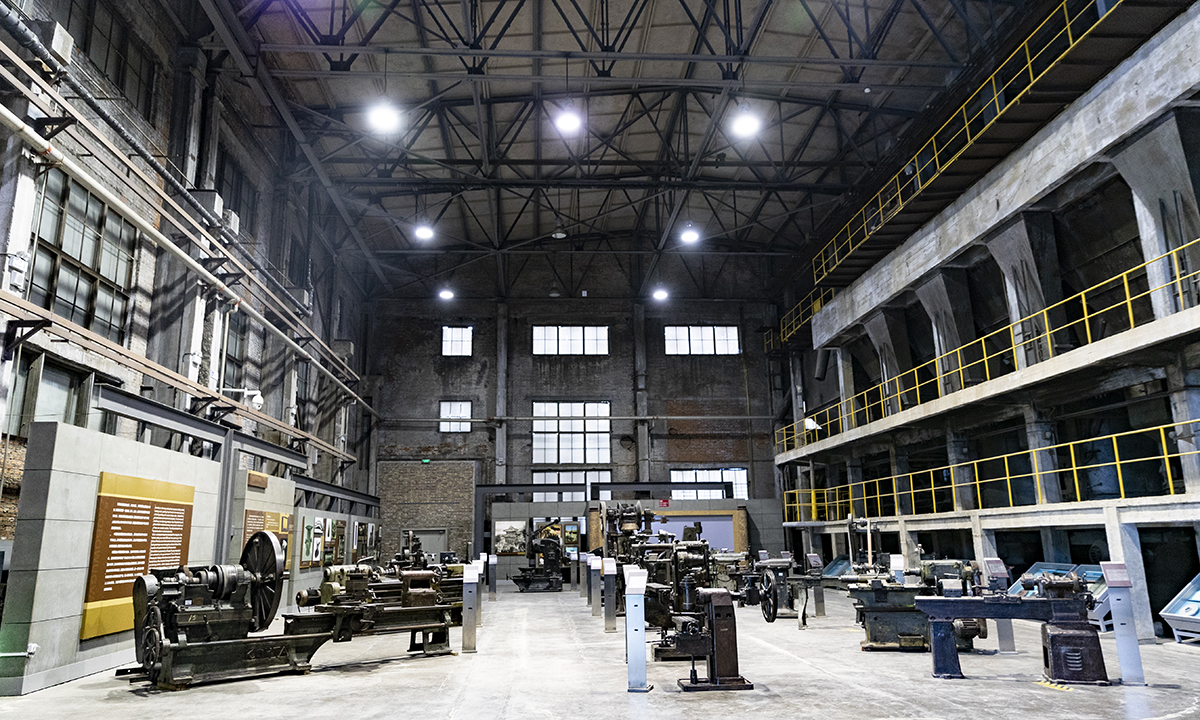 Δ The China Industrial Museum (Shenyang) still partially retains plant equipment used years ago. Photo/Chen Jian.
Transforming From Traditional Manufacturing to Intelligent Manufacturing
The global machine tool industry has a history of more than 200 years, and has existed in China for nearly 100 years. But the key to determining whether an idea represents "old kinetic energy" or "new kinetic energy" is not its age, but whether or not it can generate the power of technological upgrading, and whether or not it can support China's manufacturing upgrading through technology breakthroughs.
With the growth of the People's Republic of China and the creation of China's first national metal emblem, Shenyang Machine Tool Group, with its i5 integrated smart machine toolmaker that has been used successfully for 10 years, has leapt from traditional industry to the frontier of intelligent manufacturing and has been ranked as a top machine tool globally. The CNC system has long been a weak point in the development of China's machine tool industry. The i5 series has become the first CNC system developed in China without following the technical track of foreign industry leaders.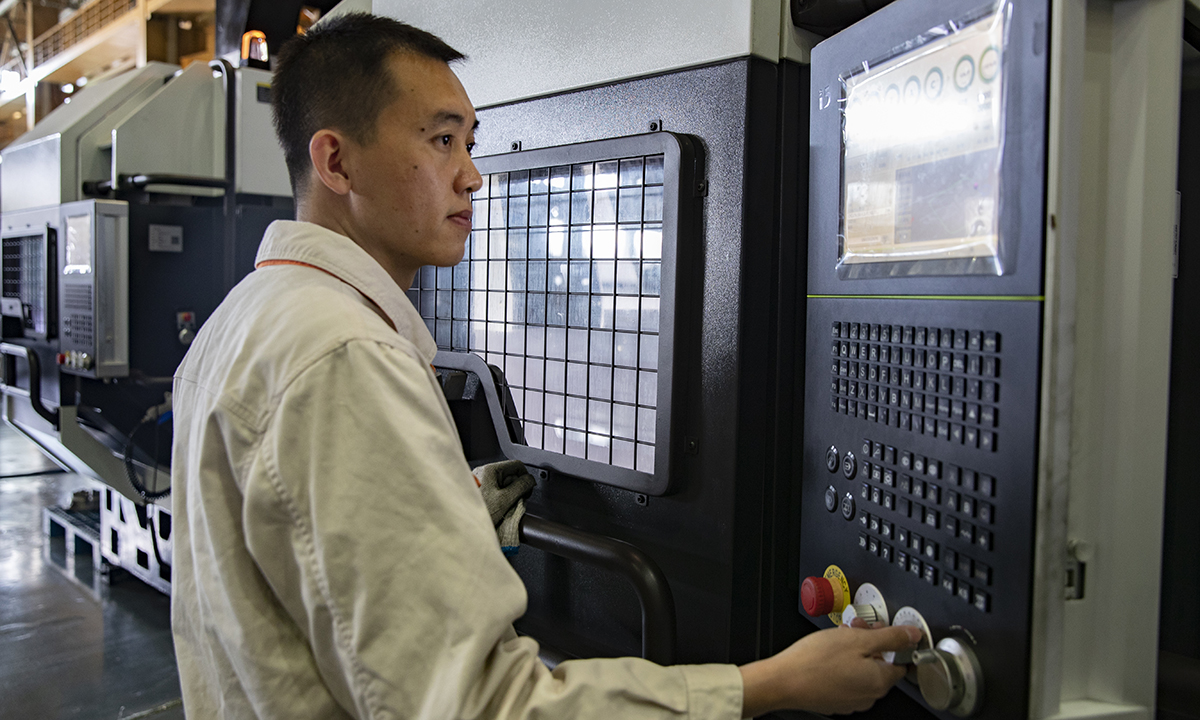 Δ Engineers debugging equipment at Shenyang Machine Tool Group. Photo/Chen Jian.
Based on the i5 CNC system, the Shenyang Machine Tool Group launched six series of intelligent machine tools in 2014, which can not only process parts, but also transmit data in milliseconds. Every device has become a smart communication device with intelligent and interconnected performance.
In the experience center of Shenyang Machine Tool Group, which has more than 40 intelligent machine tools running simultaneously, Xia Wei, a process engineer who has worked in the group for seven years, explained that "in the past, it was a production plan for people. Now we only need to give the machine a production plan. The local connection and the remote connection together constitute an intelligent production ecology. In the traditional sense, a workshop that used to require 100 people now only needs about five people."
Li Xiandong, director of the Corporate Culture Department at Shenyang Machine Tool Group, praised his company's development.
"Compared with global machine tool giants such as Germany and Japan, we originally tried to catch up," Li said. "Now, in terms of CNC machine tools, we are very close to German and Japanese tools and have our own advantages. Some of their product lines are more abundant, but we are one step ahead in smart manufacturing and cloud services."
From the first homemade CT to image cloud
According to the "China CT Equipment Market Report of 2018" released by the China Medical Equipment Association in April, the number of CT equipment units per 1 million people in China increased from 7.8 in 2013 to 14.3 in 2017, compared with 92.6 in Japan and 32.2 in the United States. There remains considerable room for China to catch up. Although overall possession of domestic CT equipment remains relatively low, at just 18%, it holds a certain crucial position in the new market share. According to market sales in 2017, GE and Siemens made up the top two with 26% and 19%, respectively; domestic brands Neusoft and Lian Ying accounted for 16% and 9%, respectively.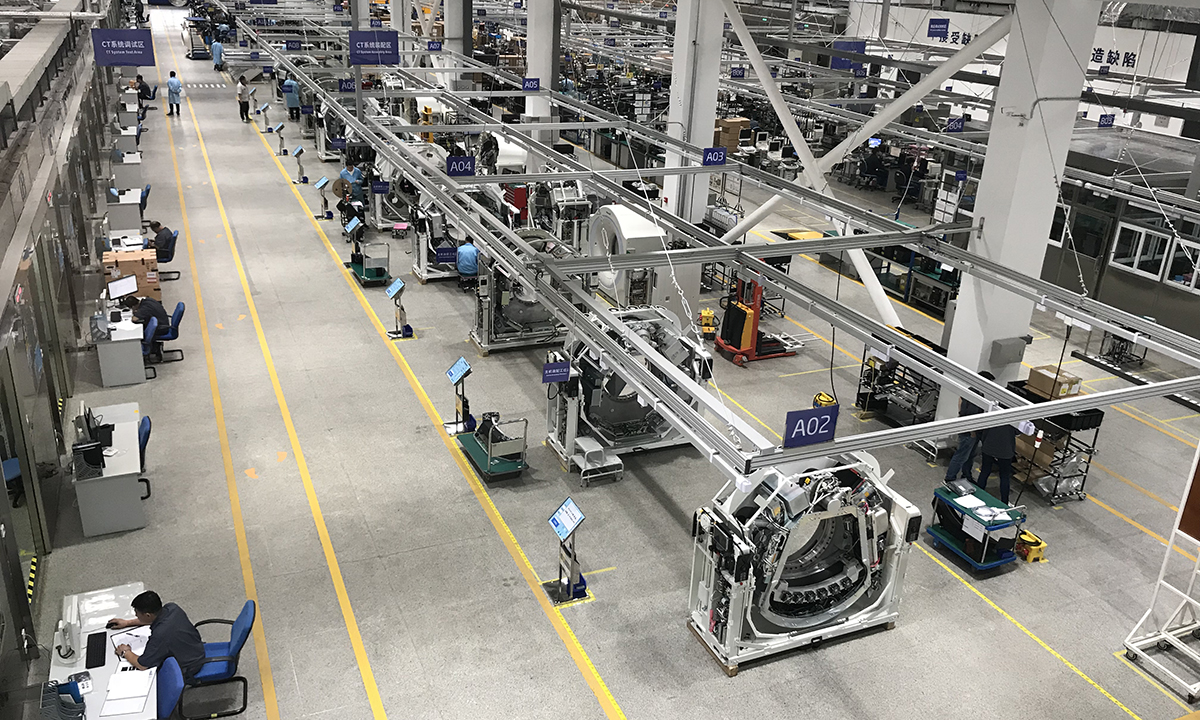 Δ (Shenyang) Neusoft Medical System Co., Ltd., Shenyang CT Production Base.
Twenty-one years ago, Neusoft Medical independently researched and developed China's first CT scanning machine, breaking the import monopoly. As a result, the price of imported instruments dropped 20%-30%. Today, China has become one of the few countries in the world that can produce CT scanning machines. Neusoft Medical has successfully developed nine major products with independent intellectual property rights in China. The equipment is sold to more than 110 countries and serves more than 9,000 medical institutions with a total installed capacity of more than 30,000.
In 2014, the Ebola virus spread on the African continent. More than 7,000 people were diagnosed with infection, more than 4,000 died and panic caused by the virus panic spread around the world. After receiving a request for emergency repair from a Guinea Hospital, Zhou Wenhua, a local Neusoft medical engineer, rushed to the scene to solve the problem.
"Ebola patients need to undergo brain CT scans," Zhou said. "At that time, Neusoft Medical CT scanners were the only ones available in the country."
"When the Chinese people can have independent intellectual property rights in the field of large-scale medical devices, they are not restrained by other people, and they can check the price of imported medical devices," explained Wu Shaojie, CEO of Neusoft Medical.
At present, Neusoft Medical is promoting a business model based on hosting images on the cloud for grassroots hospitals.
"The Image Cloud Platform is designed to provide a comprehensive solution for grading diagnosis and treatment, forming a remote consultation platform for medical imaging services, and providing remote assistance, out-of-hospital reading, cloud storage, data services, collaborative medical services and other related services for medical institutions and patients across the country," Wu added. "As long as there is access to the internet, the cloud will allow doctors to watch footage including footage of consultations anytime, anywhere, regardless of the time and place of work."
"The direction of smart medical care in the future will focus on reducing the workload of doctors and reducing the workload of radiologists, but there is still a long way to go."
But data standards and data ownership issues, in Wu's view, are holding back industry development. Such problems are difficult to overcome.
New Energy Vehicle Production Cooperation: Made in China Combines With German Industry 4.0
BMW Group and Brilliance Group have announced that they will extend the BMW Brilliance joint venture agreement to 2040. BMW Group will increase its investment in the expansion and reconstruction project of the Shenyang production base by 3 billion euros. It is estimated that within three-to-five years following the completion of the Tiexi New Plant, the annual production capacity of BMW Brilliance will gradually increase to 650,000 units per year, creating 5,000 new jobs. This also represents the implementation and deepening of the framework agreement signed by the two sides as witnessed by Chinese Premier Li Keqiang and German Chancellor Angela Merkel during the fifth round of Sino-German government consultations in July this year.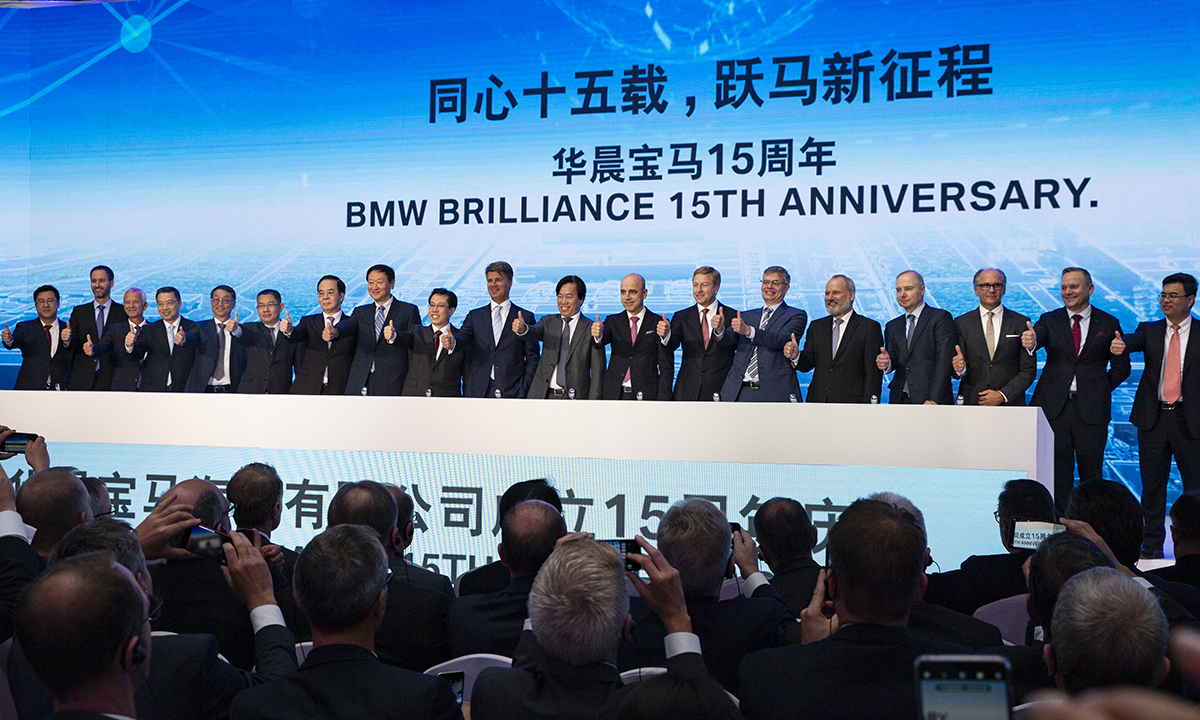 Δ On October 11, the 15th anniversary celebration of BMW Brilliance was held at the Shenyang Tiexi Factory. Photo/Chen Jian
At the groundbreaking ceremony of the BMW Brilliance Tiexi New Plant held on October 11, BMW Group Chairman Harald Krüger explained that "through continuous investment, R&D and production in the field of electric vehicles, we firmly believe that the Chinese market is an important market that will achieve continuous business growth. The success of BMW Group in China is inseparable from the joint venture BMW Brilliance.'
In recent years, BMW Group has remained committed to becoming a leader in electric vehicles and has systematically promoted the construction of its production system in China. In July 2017, the BMW Brilliance R&D Center was completed, and remains dedicated to the full process development of new energy vehicles from initial design concept to mass production delivery. Currently, BMW Group has launched six new energy vehicles in China. In the first nine months of 2018, sales of its new energy vehicles in the Chinese market increased nearly five-fold year-on-year. In the future, the Tiexi New Plant will be able to achieve collinear production of pure electric vehicles, plug-in hybrid vehicles and fuel vehicles.
Author: Wang Xinling, China International Publishing Group Digital Media Center
Photographer: Chen Jian, China Pictorial