New Zealand Dairy Milks the Benefits from 3rd CIIE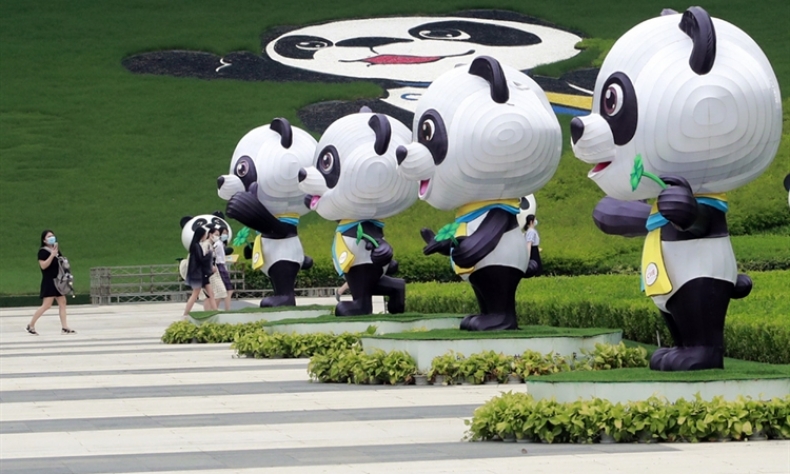 From cow to customer in just four-days, New Zealand's dairy industry looks set for fresh expansion in the world's largest milk importing market.
The third China International Import Expo (CIIE) concluded on Tuesday after six-day of high-level business and signings in China's commercial metropolis of Shanghai.
Despite the logistical challenges caused by the global coronavirus pandemic, thousands of international companies joined 400,000 professional visitors as they descended on the Chinese city for the world's largest import-themed expo.
Preliminary data from the event's organisers show CIIE was once again a fruitful hunting ground for exhibitors and buyers alike, with intended deals worth $72.62 billion signed, an increase of 2.1 percent from the previous year, and a significant sign of the confidence and interest international companies have in the Chinese market.
For companies and government officials from New Zealand, the expo served as another chance to cement their position as one of the leading exporters of food and agricultural products to China, having used the platform over the past three-years to propel their goods into the countries market.
New Zealand highly represented at CIIE
New Zealand's presence at the expo was one of the largest of any country, featuring two New Zealand branded pavilions showcasing 16 companies – including New Zealand Trade and Enterprise (NZTE) – as well as nearly 20 other companies who exhibited in standalone booths across the 360,000 square metre exhibition halls.
According to Andrew White, Commercial Counsellor at the New Zealand Embassy in China, this large showing reflected the importance in which the New Zealand government and its companies hold the Chinese market.
"New Zealand and China enjoy a very strong trade relationship and also a very strong cultural relationship," White said during this year's CIIE.
"A big part of it has been the signing of the free trade agreement between New Zealand and China in 2008, and recently both governments have agreed to upgrade that agreement, which is good news."
"New Zealand and China's trade both ways has grown tremendously over the last decade. New Zealand is currently one of the biggest suppliers of food products into the Chinese market from overseas [and] this growth reflects the relationship of both governments, but also both New Zealand and Chinese companies forming strong relationships from which they both benefit."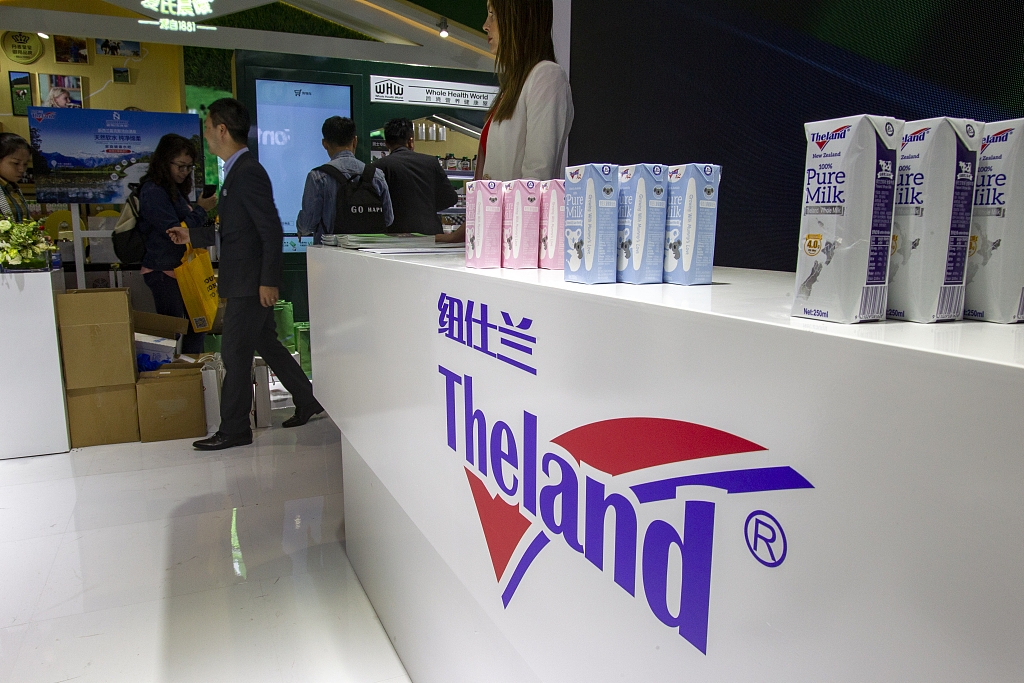 Milk is cream of the crop for Chinese consumers
Dairy products in particular have seen a record rise in popularity with Chinese consumers, which White attributes to the high-quality in which their products are renowned for.
"[China] is a very discerning and demanding market and I believe New Zealand enjoys a high level of confidence from Chinese consumers and their families because of its relentless focus on quality," White said.
"It's a naturally clean environment from the land, to the sea, and the air, as well as the strict food safety standards that are enforced in New Zealand and the focus on innovation by New Zealand companies and government institutions."
New Zealand dairy company Theland has been one of the major beneficiaries of Chinese consumers' thirst for quality milk, becoming one of the most popular dairy brands in the country since it first entered in 2015.
Debuting with just a few milk powder products in a number of supermarkets in China's first tier cities, the company has since expanded to every city in China thanks to the use of China's largest e-commerce sites, and now offers more products than ever before.
"We have expanded in China very rapidly," Xuan Li Zhan, Theland's Purchasing Supervisor for Asia said at CIIE 2020.
"Our products are now available all over China, and have quickly become the number one milk brand for Chinese consumers on ecommerce platforms Tianmao and JingDong."
Part of Thelands success has been built on utilizing China's vast infrastructure to bring higher-quality and fresher products to Chinese consumers at speed.
"We can now import fresh, New Zealand milk into China in just seventy-two hours, which is in a big way due to the speed in which we can clear customs once the milk arrives here in China," Xuan said.
CIIE offers "more exposure"
From cow to customer in just four-days has pushed Theland to the top of Chinese consumers want-list, and to ensure their latest fresh milk product was launched correctly, they decided to return to CIIE to do it, having previously experienced a boost in sales and exposure from exhibiting at the expo over the last two years.
"CIIE is important because it offers Theland great advantages. That's why we participate. The first year we entered CIIE, the following Spring Festival saw our products bought in greater numbers and in new market areas including Xinjiang, Jiangsu and Heilongjiang. CIIE helped with giving our brands more exposure, meaning consumers had more opportunities to buy our products."
Such has been the success of CIIE for Theland, the company – along with thirty-five other enterprises – have signed a three-year memorandum with the expo's bureau, binding them to the expo for its next three events.
But Theland will not be flying the flag for New Zealand milk alone when it returns. Fonterra, a domestic and international rival of Theland will join them at CIIE 2021, having gone one step further and booked their exhibition area for next year's event.
"I have already surveyed the area," Han Li, vice president of Fonterra China said after booking her company's 240-square-meter booth for CIIE 2021.
"It's near the main hallway and big enough for our product display and event space. CIIE has indeed boosted our sales. Many of the products exhibited here became bestsellers later."
With Chinese consumer's thirst for fresh New Zealand milk unlikely to turn sour anytime soon, opportunities for Middle Earth's dairy enterprises seem set to stay fresh for the foreseeable future.