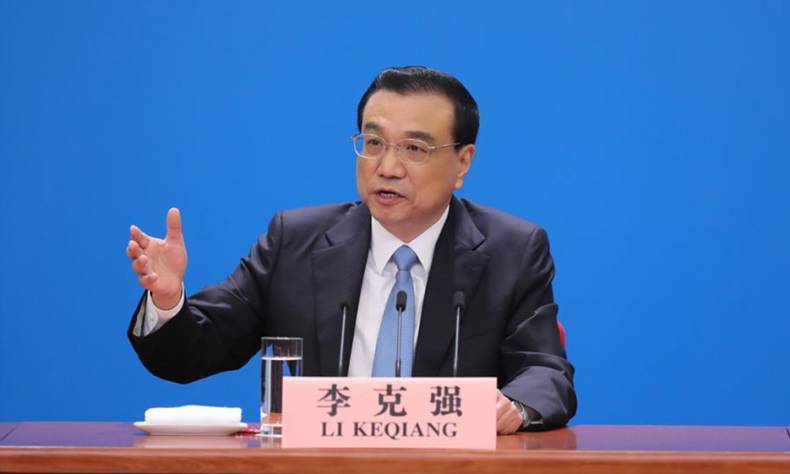 No Winner in China-U.S. Trade War: Premier Li
Premier Li Keqiang meets reporters from home and abroad at a news conference on March 20 at the end of the annual meeting of the National People's Congress. Here are highlights of the event.
Premier Li Keqiang meets reporters from home and abroad at a news conference on March 20 at the end of the annual meeting of the National People's Congress. Here are highlights of the event.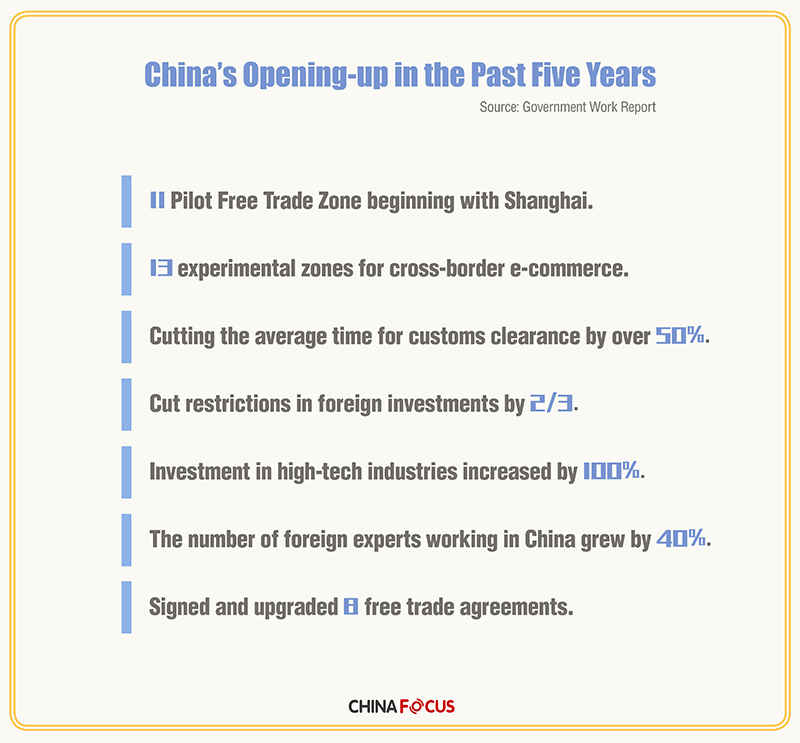 China will Continue Opening Up
China will open even wider to imports and investment, fully opening the manufacturing sector to foreign competitors and cutting tariffs on more imports.
The Chinese economy is integrated into the global economy, and closing doors would only block China's own way.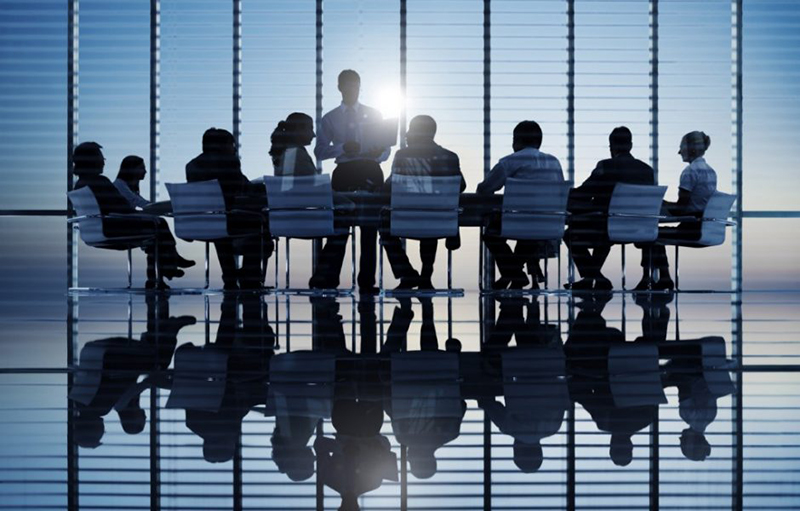 Optimizing Business Environment
China will continue to streamline administrations and delegate power to improve business environment and further stimulate market vitality.
China Welcomes Cooling Tensions on Korean Peninsula
China welcomes the recent de-escalation of tensions on the Korean peninsula, and China supports all efforts that will help resolve the nuclear issue through dialogue and consultation.
China will continue to do its best to push for the peninsula's denuclearization and secure peace and stability there.
China will not Seek Expansion
China will not seek expansion, as it is a developing country with no expansionary intentions – even if it grows stronger in the future.
The nation will not follow older logic that a strong country is bound to seek hegemony.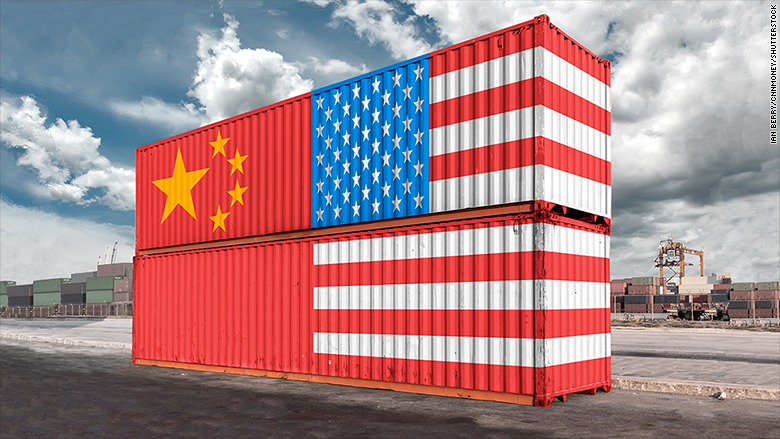 China, US should be Rational on Trade
It is hoped both sides act rationally instead of being led by emotions, and avoid waging a trade war.
Much talk was heard recently about a possible trade war between China and the United States.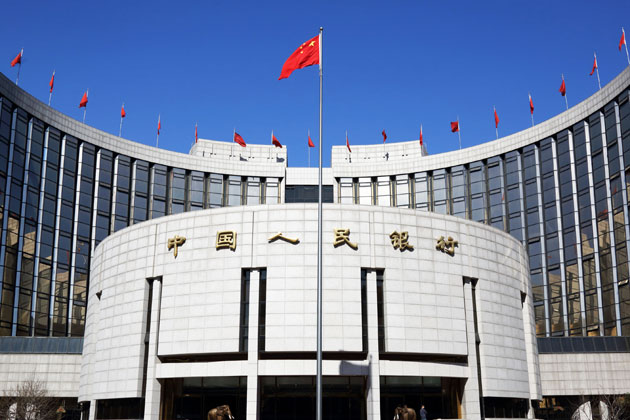 China Confident it can Forestall Risk
China is capable of preventing systemic financial risks given the country's sound and stable economic growth.
The capital adequacy ratio and provision coverage ratio of the Chinese banking sector are higher than required by international standards.
Strong China-Russia Relationship in Everyone's Interest
As neighbors, a stable and amicable relationship between China and Russia is in the interest of both countries as well as the world.
China-Russia trade relations have experienced a "saddle-shaped" change in previous years, due to phenomena like the change in the global trade situation and a drop in global commodity prices.
China Opposes Attempts for "Taiwan Independence"
China will not tolerate the attempt of any external force to use Taiwan as a card to cause difficulties for cross-Straits relations.
Beijing is ready to have dialogues and consultation with all political parties and groups in Taiwan who adhere to the one-China principle to discuss all issues that concern people on both sides and work for peaceful development of cross-Straits relations to eventually achieve China's peaceful reunification.
Premier Considers Visiting Japan This Year
Premier Li Keqiang said he is considering attending the China-Japan-Republic of Korea leaders' meeting and paying his first official visit to Japan.
Signs of improvement have been witnessed in China-Japan relations lately, and Japanese Prime Minister Shinzo Abe has sent invitations on several occasions for a visit to Japan.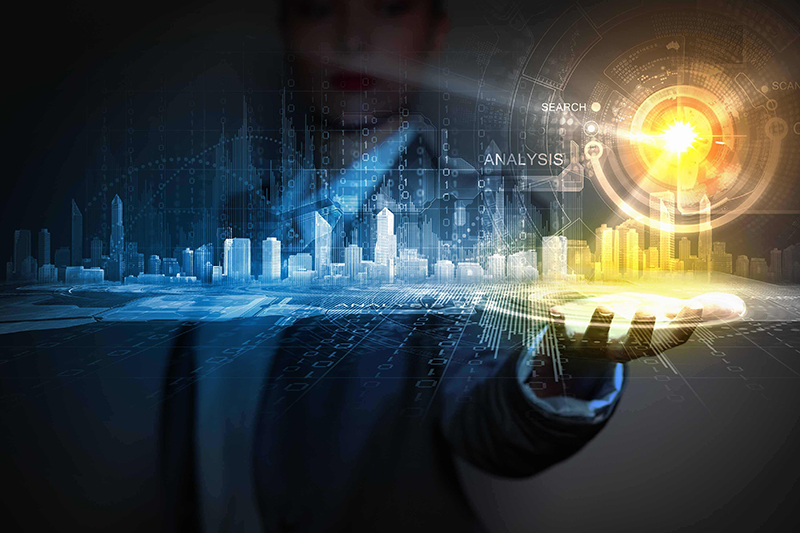 Internet Plus Plays Important Role in Growth
The "Internet Plus" model has created new growth drivers in China's development to avoid an economic "hard landing" for the country.
In recent years, the model has motivated China to transform its functions, energize the market, promote consumption as the main force of development and alter the economic structure to deepen reform.
Now, China's economy is stable and improving, and these new growth drivers play important roles.
11 Million New Jobs in 2018
Premier Li Keqiang pledged to generate a minimum of 11 million new jobs this year and stressed the importance of ensuring employment for China's 280 million migrant workers who are working in cities.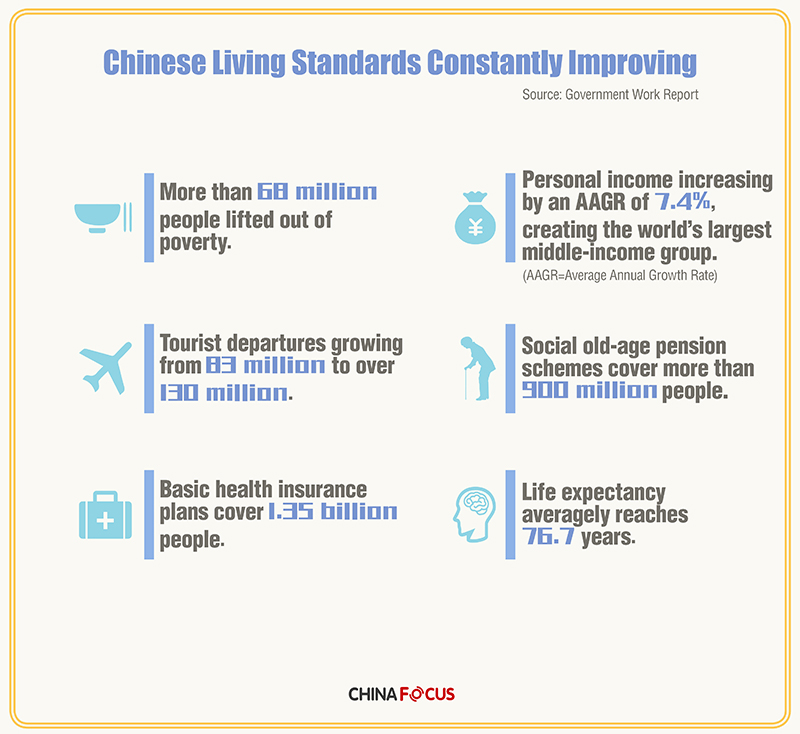 Millions More to Get Health Coverage in 2018
China will make more efforts to relieve financial burdens on patients — especially those with serious diseases — with more than 20 million people expected to be covered by medical insurance for serious diseases by the end of the year.
Despite the universal coverage of basic medical insurance programs, some people with financial difficulties still find it hard to afford medical bills in case of serious disease, while others still find it difficult to have access to quality health care services.
"China still has more than 30 million people living in poverty, and many of them live in poverty or fell back to poverty because of serious diseases."
"We will put this high on the agenda, making treatment of serious diseases more affordable for the people, while continuing to improve basic medical insurance."
Providing Old-Age Pensions in Full, on Time
China has the capacity to ensure old-age pensions are paid in full and on time, even though some provinces faced a shortfall of pension funds last year.
"Pension payout was something high on my mind when I visited the old industrial bases, or in my discussions with delegates during the two sessions this year."
Source: China Daily