"Now They Are Paying Attention to Us": Xinjiang's Entrepreneurs Drive Economic Revival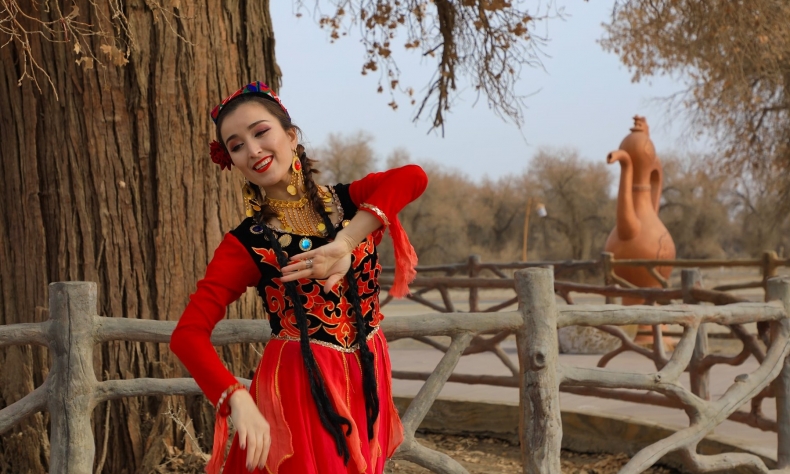 The Xinjiang Uighur Autonomous Region in north west China was once an area of great prosperity, famed for the guile and skill of its businessmen. Now, centuries later, a new generation of Xinjiang entrepreneurs are picking up the mantle in an effort to emulate the region's former glories.
Over 2,000 years ago Xinjiang, in China's western region, was a bustling center for international trade and entrepreneurship.
Owing to its advantageous position along the Ancient Silk Road, Xinjiang's business-savvy merchants enjoyed one of the most prosperous periods in their history, selling goods and products in the historical market cities of Urumqi, Turpan, Akasu and Korla.
From Persian dates to Peking silks, figs from Constantinople to Egyptian cotton, these ancient cities were awash with the sound of haggling and bartering, as traders and customers did battle for the best deals.
Though the Ancient Silk Road is now gone, although being revived in some form as the Belt and Road Initiative, the legacy of these traders still lives in Xinjiang's entrepreneurs of today, driving them to succeed just as their ancestors did before them.
Their ambition has in part helped revive the province's economic performance, nearly trebling Xinjiang's Gross Regional Product over the past decade, according to the National Bureau of Statistics of China.
This is despite them facing a unique set of challenges that few other businesses across China must comprehend. For some of the 46 different ethnic groups in Xinjiang, this has been navigating a business environment dominated by Putonghua, China's national dialect, which they don't speak.
For others, it has been overcoming the logistical headache of transporting goods over a colossus mountain range that slices the province in two, and a vast mobile desert the size of Finland that can expand and contract by the changing of the wind.
But through a mixture of government investment, state supported infrastructure projects, language assistance and the tenacity and talent of the entrepreneurs themselves, they have built an increasingly competitive and expanding business environment, one with the potential for further growth.
Bringing Uyghur clothing to the masses
It is this optimism that first led young entrepreneur Adilai to follow her dream and open a Uyghur-inspired fashion house in her hometown of Kuche in 2018.
"Ever since I was little, I've always loved fashion," Adilai said from her factory's shop floor.
"In 2011 I passed my exams and qualified to go to medical school. But in my heart, I knew I wanted to do design, much to my mother's horror! She really wanted me to become a doctor, or settle down and get married like my friends. But I was determined to have a career in fashion."
Rather than taking up scalpels and syringes at Xinjiang Medical University, Adilai made the bold decision to study at the Beijing Institute of Fashion and Technology, far away from her family and friends.
It was there that she realised her passion for Uyghur-style garments, a discovery that would later become the theme of her fashion line. After graduation, Adilai moved to Hubei and worked as a design manager, designing t-shirt and overcoats, but she always hoped to return to Kuche to open her own factory, although she was unsure whether it could be a viable business.
A short trip home in 2017 however reassured her of those concerns. Armed with 200 pieces of Uyghur fashion she'd created in Hubei, she went to the local market to see if any would sell, and she was pleasantly surprised with the results.
"I sold them all, I couldn't believe it. I was expecting a challenge to try and move them but they sold so quickly. I knew there and then that my style of fashion could not only sell, but sell well."
Once deciding to open her factory in Kuche, the business quickly caught the attention of the local government, who reached out to provide her with a factory, sewing machines, help with finding personnel and a 100,000RMB interest free loan.
"Xinjiang is paying a lot of attention to young entrepreneurs like myself, providing support to us all," Adilai said. Since opening the factory, the local authorities have paid for her to participate in training courses related to her business, and organize seminars with other entrepreneurs to discuss their successes and ways to improve.
That communal sprit has become a key feature of Adilai's business, having focused her recruitment drive on housewives in the local area, empowering them with opportunities for work which they previously had never received.
"I didn't want to just get rich myself. I felt I had a responsibility to help my neighbours, to help them be successful. This was part of the motivation for opening the factory in Kuche."
She now employees 40 seamstresses who take her ideas and fashion them into colourful dresses, scarfs, hats and gowns, all of which are transported to various parts of China including Xinjiang's capital Urmuqi.
"I have had orders from all over the country, and with the improved infrastructure, my garments can travel by road and reach the markets of Urumqi in a day," Adilai said. "Although my workforce is small, they are hardworking. They can make as many as 5000 garments a month, for which I pay them between 1500-5000RMB a month."
Despite the pandemic, work has been constant for Adilai and her seamstresses. During the pandemics peek, they were instructed to make PPE for medical professionals, but as the crisis has been brought under control in China, orders for her garments have begun to return to normal.
"It doesn't matter the season, there are always opportunities to be had in Xinjiang."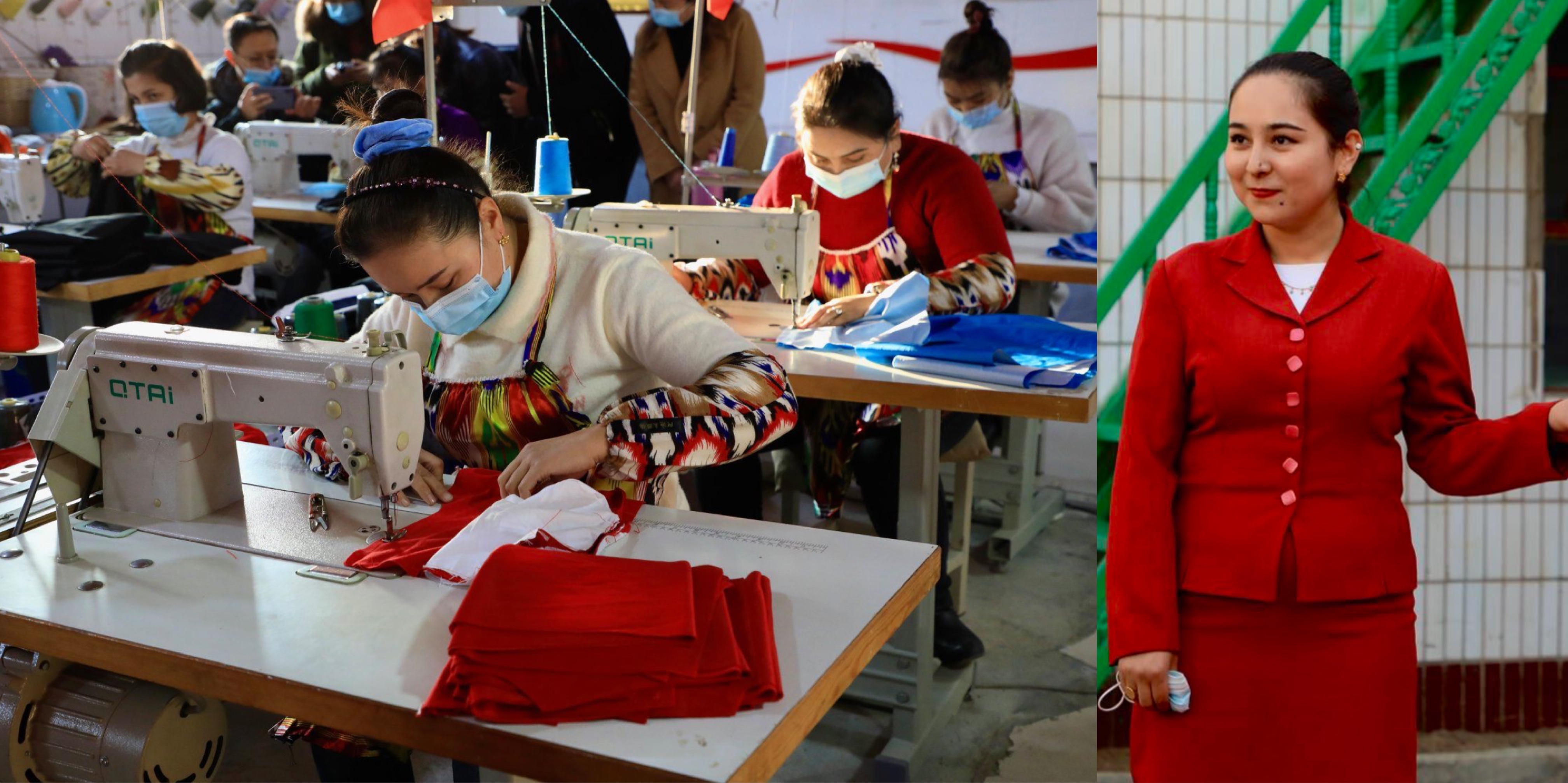 Korla pears get modern help
While new, exciting businesses led by young entrepreneurs like Adilai are benefiting from this improved business environment, so too are some of the provinces more established brands.
In Xinjiang's Bayinguoleng prefecture, the city of Korla has been growing pears for centuries. Known as the "Pear City", it is said to be home to the sweetest, juiciest and ripest pears in all of China.
"Korla pears are very famous, not only in China, but across the world," said a visibly proud Zhang Jiaojun, the head of Shayidong Horticultural Farm and the unofficial king of Korla's pear kingdom.
"[Former British Prime Minister] Margret Thatcher has tried Korla pears, they've been exhibited in Paris and they've won countless awards. Everyone loves them."
Love them people might, but for years Zhang and his farm have struggled to match peoples excessive demand for his fruit. Old underground storage cellars built to house the pears were not only ineffective, they were also unable to keep up with the increased harvest that farms were producing.
"Pears only have a short window after being picked in September to be sold, and the old cellars were not very efficient," Zhang said. "The pears would go bad quickly, meaning any that we didn't distribute fast enough would be thrown away, along with any profits they'd bring."
This issue led in 1999 to the construction of a new 60 million RMB refrigerated storage facility, where Shayidong Farm and others in the area could store their pears, ensuring no more pears or profits would be thrown in the bin.
"The new storehouse came into effect in 2002 and can hold 7000 tonnes of pears. They keep the pears at an optimum temperature of 0 to -2C, meaning we can sell them, and other fruits, all year round."
For 2000 employees working on his farm, and the 1280 smaller farmers who also use the facility, this means a regular income all year round. Profits have jumped by 30-40 percent since the storehouse was introduced, and the 117 fridge houses can now store more pears than ever before for customers to enjoy.
"Pears are like people, they need to eat, drink and somewhere to sleep," Zhang said. "With this storage facility, our pears can now sleep better and be fresher than ever before."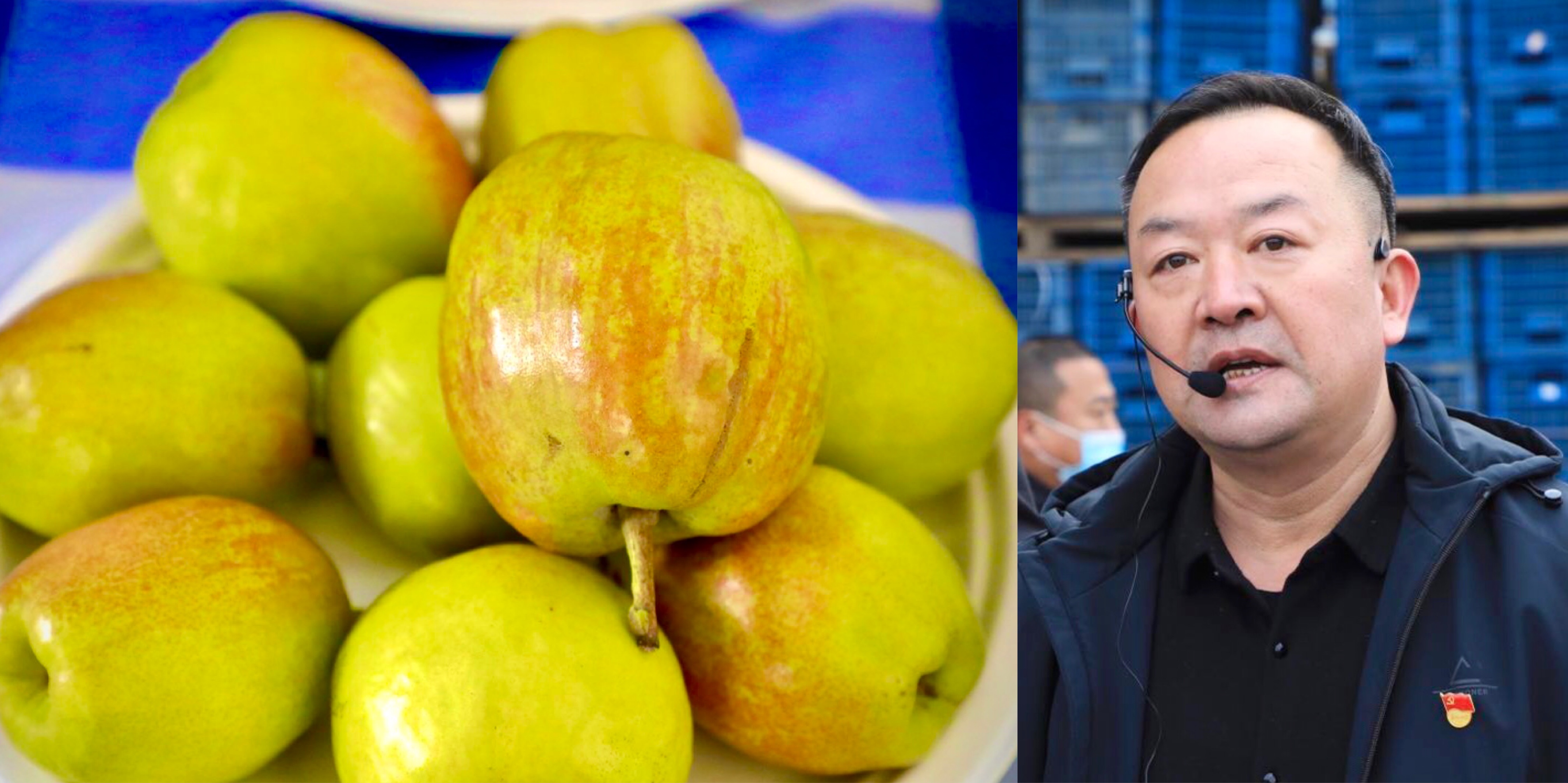 A homestay with a view … out of poverty
Changing times have brought many new opportunities to Xinjiang's businesses, but there are some for whom modernization has heralded the start of their decline.
For Xinjiang's coal mines, which account for approximately 40 percent of the country's entire reserves, moves by the central government to create an "ecological civilization" and become carbon neutral by 2060, are slowly initiating the closure of some of the provinces coal pits.
In Kang village, a Uyghur speaking area located high up in the red rocks of the Kuche Grand Canyon, coal mining was until a few years ago the largest employer in the region. Over the years, generations of Kang's earned their livelihoods by plugging away underground in the many local coal pits.
In recent years however, local authorities have encouraged the village's 1606 residents to diversify by looking above the ground – in particular at its beautiful scenery and history – for economic opportunities.
While many of Kang Village's men still work in the coal pits, the push to diversify their local economy has led Noryem Ruzi and 64 other residents in the village into the bustling world of ethnic tourism. Having converted her house into a cosy, warm, Uyghur inspired homestay in 2018, Noryem has found a successful way to utilize her beautiful surroundings into a profitable business.
"I opened my homestay in 2018 and it has been very busy ever since," said Noryem, whose warm and easy hosting makes her the perfect proprietor for her homestay. "In the summer there are plenty of tourists travelling along Duku Highway (G217), and they stop off on their way to the local tourist attractions to rest or eat."
Approximately 15,000-18,000 cars drive across Duku highway in the peak summer months, many of whom are looking for an authentic Uyghur homestay to eat and sleep in, a service Noryem is happy to provide.
"I can have up to 10-people stay in my homestay at one time, and I charge them around 300RMB ($45) a night. People are interested in how Uyghur's live, so I try to give them an authentic experience in terms of decoration and the food I serve them."
Offering such a service to tourists from other parts of the country looking for a real experience of Xinjiang, Noryem can now earn up to US$458 (3000RMB) a month from her business, the same amount as her husband earns from his job at the local coal mine.
Not that this transmission has been completely smooth sailing. Kang Village's remote location means most of the older generation only speak Uyghur, including Noryem. Meeting guests from outside her county who can only speak Putonghua has been "challenging", but one Noryem has been able to overcome thanks to help from the local authorities.
"If I have any problems communicating with guests, I can always phone the officials in the village who will come and assist me. They have been great in this regard. They even help with other things like gathering supplies for me if I have a quick turnaround of guests," Noryem said.
The support of local officials has been crucial for the village's tourism aspirations, helping lobby the national tourism board to promote the village to a Level 2 tourism site. They have also continued to support Noryem and the other homestay owners as they look to expand their businesses, offering them training programs and business courses to help with their development.
Though the subtle smell of burning coal still hangs in the air above Kang village, Noryem and the other homestay owners, have found a path away from coal, one that will sustain their future for years to come.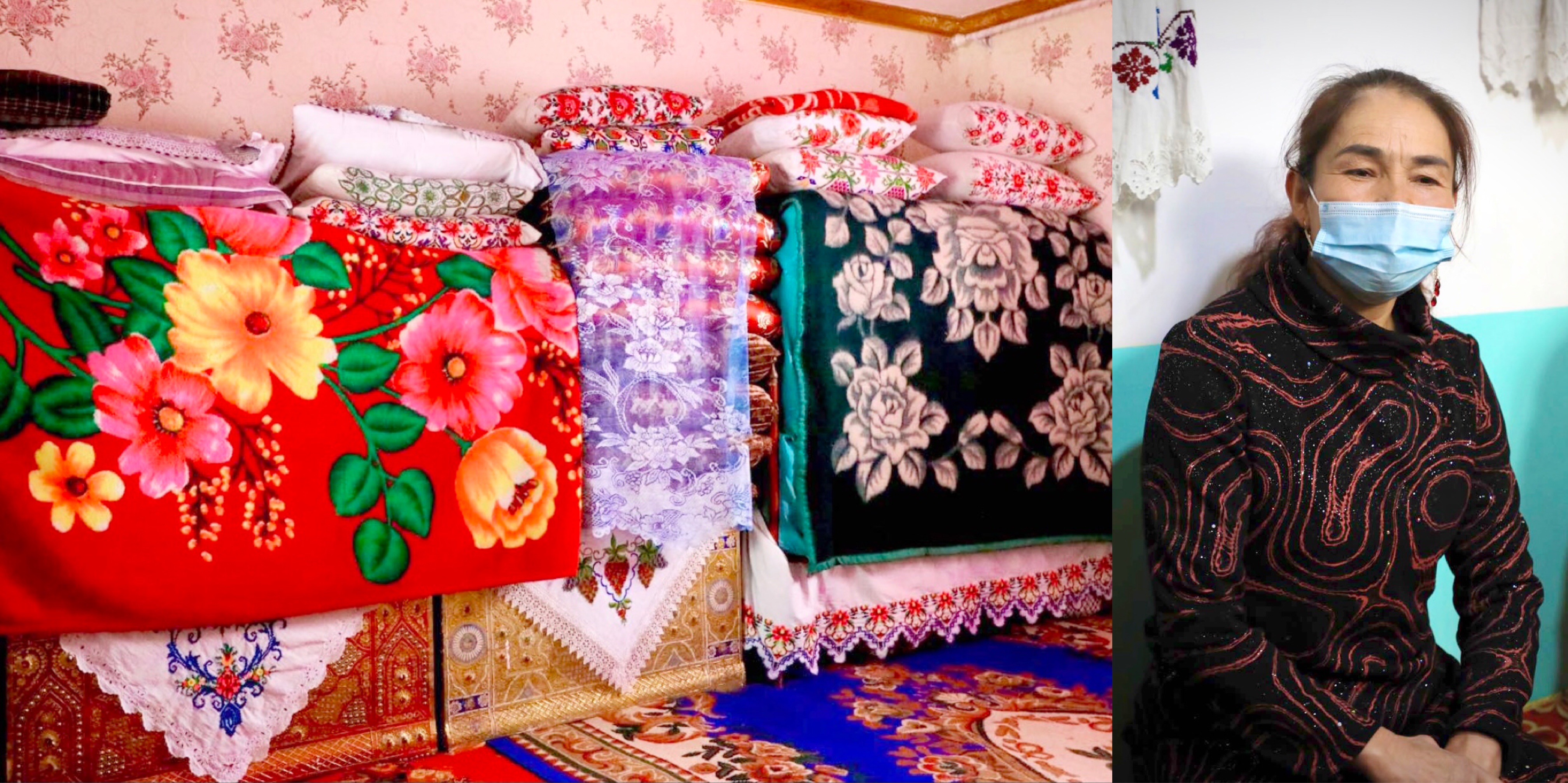 A promising future 
Xinjiang still faces a formidable task if it is to return to the hustling bustling business metropolis of centuries gone by. Investment in future infrastructure, services, education and support for new, local businesses will be key if the good times are to continue returning to the area. It is a policy that has worked for provinces across the whole of China, and one that has helped lift all Chinese people out of poverty.
Having said that, Xinjiang, by its own right, is a completely different beast to the rest of China. Its stunning geography, fantastic food and fascinating people, make it a compelling and unique jewel in China's crown.
As its varied businesses environment is proving, it is the entrepreneurs and owners behind them – from different social, economic and ethnic fractions of Xinjiang society – that are leading this re-emergence, and making the "new frontier" an exciting place for future prosperity.