Overcoming Natural and Historic Challenges: Tibet's Monumental Journey Out of Poverty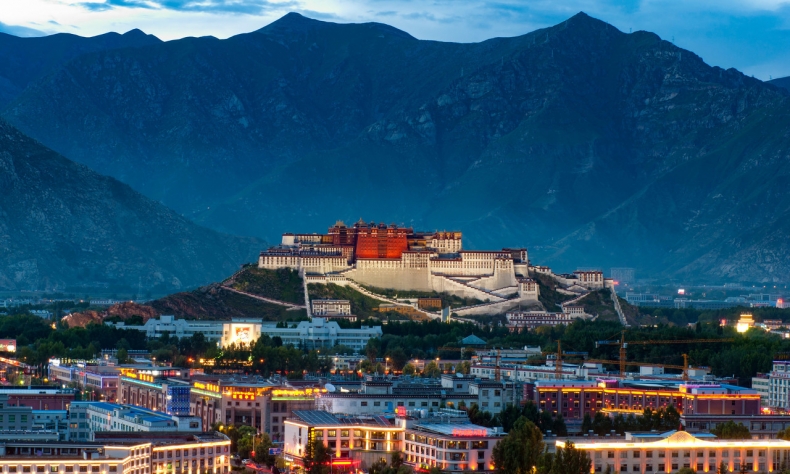 Now that the Tibet Autonomous Region has successfully shaken off the scourge of extreme poverty, attention has turned towards future development.
Editor's note: The Tibet Autonomous Region — once the poorest region in China — has achieved the historic feat of eradicating absolute poverty. By the end of 2019, all of Tibet's 74 county-level areas had shaken off the trappings of poverty — successfully lifting 628,000 of the region's poorest people out of penury. China Focus' Jamie Wright takes an in-depth look at the region's monumental journey.
Throughout China's decades-long War on Poverty, Tibet has been one of the nation's key battle grounds — receiving more money (per capita) for poverty alleviation projects than any other region of the country. Despite such efforts, the region remained — as of 2015 — the most impoverished in China, with more than a quarter of its population living beneath the poverty line.
Experts agree that it was not one or two factors which inhibited the region's poverty alleviations efforts, but rather a host of interconnected and deep-rooted issues. Of all its difficulties, the most challenging factor was its sheer vastness coupled with its incredibly scattered population.
As Arthur Holcombe, President of The Poverty Alleviation Fund, noted: "The great expanse of the Qinghai-Tibetan Plateau and the low density and dispersed nature of the population… complicated poverty reduction efforts."
In order to gain insight into the extraordinary challenge authorities were faced with, consider the following scenario. Picture a population of less than half New York City, but spread across an area the size of Germany, France and Austria combined. Now visualize that same scattered population at an average altitude of 15,000ft and encased within the most formidable mountain range on the planet.
Simply contacting and tracing this nomadic population spread across the Qinghai-Tibetan Plateau is a monumental accomplishment: Building all the vital infrastructure necessary to reach and benefit those in need, is a truly epic feat.
A national effort
Despite the challenges, President Xi Jinping vowed to eradicate absolute poverty from all corners of China by 2020, and Tibet was earmarked as one of the nation's top priorities. Following Xi's announcement, eradicating poverty became the central agenda of China's 13th Five-Year Plan (2016-2020), and the Chinese Communist Party machine sprang into action.
For government officials at every level, poverty alleviation became one of their most important tasks. At the national level, eradicating all instances of poverty was deemed to be a basic threshold for achieving a moderately prosperous society. Accordingly, the central government thus ploughed incredible resources into developing Tibet.
Much of the funds from Beijing went in to improving the region's infrastructure, including transport, telecommunication and internet. In 2019 alone, Beijing invested more than 68.6 billion yuan ($9.9 billion) in to developing Tibet's infrastructure.
Though most of investment has come from central government coffers, Tibet's local governments have also injected a total of 28.89 billion yuan ($4.31 billion) into more than 2,900 poverty alleviation projects since 2016.
Pulling Tibet out of poverty has proven to be a whole-country affair, with provinces across China pitching-in. Through the East-West 'Pairing' initiative, China's more developed eastern regions have assisted less-developed western regions in their development. Since its roll-out, Tibet has received 19.52 billion yuan ($2.92 billion) which it has used to fund more than 313 poverty alleviation projects.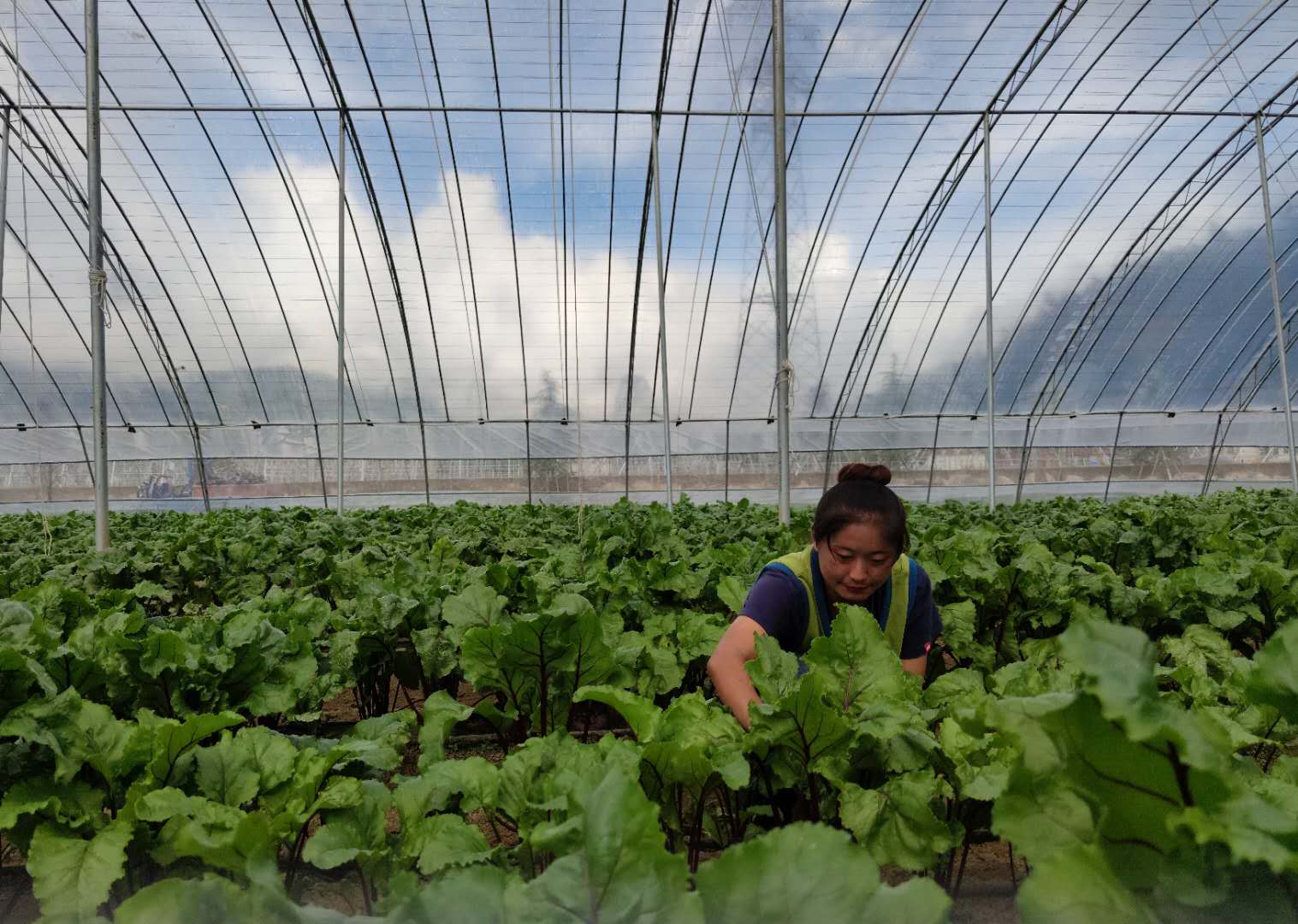 Targeted poverty alleviation
Local authorities largely took the lead over the region's development, adopting a two-pronged approach that weaved together large-scale infrastructure projects with 'targeted poverty alleviation' measures.
Targeted Poverty Alleviation, explains Dr. Robert Lawrence Kuhn, means individualized attention, with the policies to support them. Using a standardized criterion — which looks at income, opportunity, and access to basic necessities — all households were assessed on whether or not they met the classification of "extreme poverty." The factors leading to a family's poverty were then explored, and a customized plan developed to ensure all receive the support they need.
"Every poor family has its own file, a literal notebook, each with its own targeted plan to lift each above the line of absolute poverty."
The common theme found to be running through most families' unfortunate circumstance was location. Living in the remote highlands meant they were cut off from all public amenities, including education and healthcare. It meant not being able to grow a variety of staple crops. And it meant not being able to engage in trade and commerce.
Being without access to education, skills training, healthcare, and trade; Tibet's poorest people were thus entrapped in poverty's tight embrace.
Relocation program
To break this cruel cycle, local authorities launched an ambitious relocation program. Poverty relief through resettlement was already a well-established national policy employed with great success in other remote regions of China.
After studying the success of similar programs, local authorities decided to launch a resettlement initiative of their own. Tibet's 'high altitude' resettlement project was designed to provide residents considered most in need — i.e. those located more than four or more kilometers above sea level and lacking the basic conditions for human development — with an opportunity to relocate to more prosperous areas.
To date, more than 260,000 Tibetans have taken advantage of the scheme.
Dechen, a yak farmer from the Nagqu Prefecture (altitude: 4500km) recently moved to Sinpori village (altitude: 3600km) just outside the region's capital Lhasa. She spoke to China Focus about her experience and what the move means for herself and her family.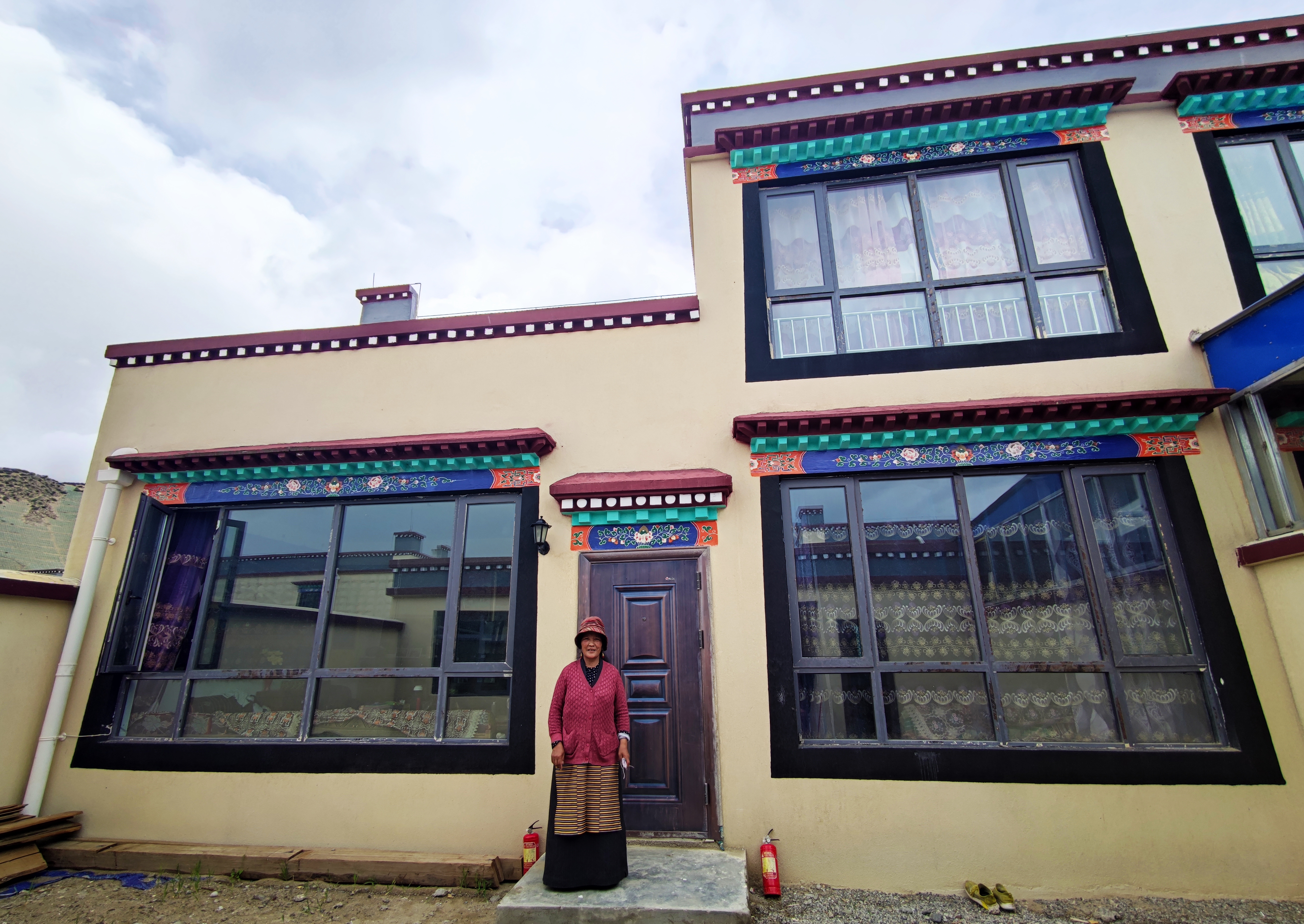 "Our diet is healthier" she said. "We didn't have fresh vegetables and fruits in our diet before relocation. But now we have."
Before moving to her new home, Dechen explained how access to basic public services was extremely limited. "It was so difficult for us to go to hospital." she said. "Our home was hundreds of kilometers away from the county's hospital."
Now, Dechen and her family have access to all the necessary amenities and enjoy the social aspects of village life. "Our life is far better than before," she added.
Promising future
Now that the Tibet Autonomous Region has successfully shaken off the scourge of extreme poverty, attention has turned towards future development. Officials plan to use the region's newly-built infrastructure as a spring board to boost economic growth, with tourism and e-commerce selected as the region's twin growth engines.
Tibet's pristine natural landscape and rich local culture has made it a magnet for tourists. Over the last few years, visitor numbers to the mountainous region has already picked up, with more than 40 million people visiting Tibet in 2019 — up 19 percent year-on-year.
The influx of tourists is greatly welcomed by the more-than-400,000 rural residents directly involved in the region's tourism industry — many of whom, have transformed their homes in to cozy "homestays".
In Nyingchi — a prefecture-level city in Tibet — staff from the Nyingchi Smart Tourism Development Co. Ltd. (NSTD) went door to door teaching farmers how to utilize the internet to promote their homestay businesses.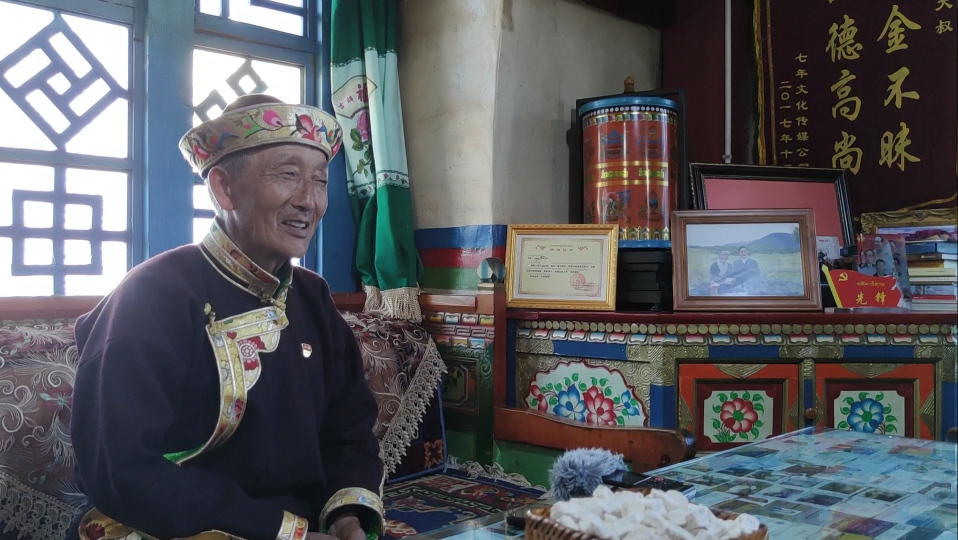 One resident named Phuntsok, a 70-year-old family inn owner, has become incredibly tech-savvy and uses virtual reality to give potential holiday makers a panoramic view of his guesthouse. Phuntsok's guesthouse has become one of the most popular inns in Nyingchi, and earns his family a yearly income of approximately 350,000 yuan ($55,840).
Tibet's tourism boon however, is only just beginning. The 1,700km Sichuan-Tibet railway connecting the sprawling metropolis of Chengdu, with Tibet's capital Lhasa, will — upon completion — deliver thousands more visitors to the region every week. Meanwhile, the purpose-built Lulang International Tourism Town — fusing together Tibetan architecture with a European flair — stands ready to welcome travelers from around the world.
In an epic twist of fate, Tibet's future now looks awfully promising.
Additional reporting by Liu Xiaomin.