Publishers Celebrate First Onsite Post-Covid Book Fair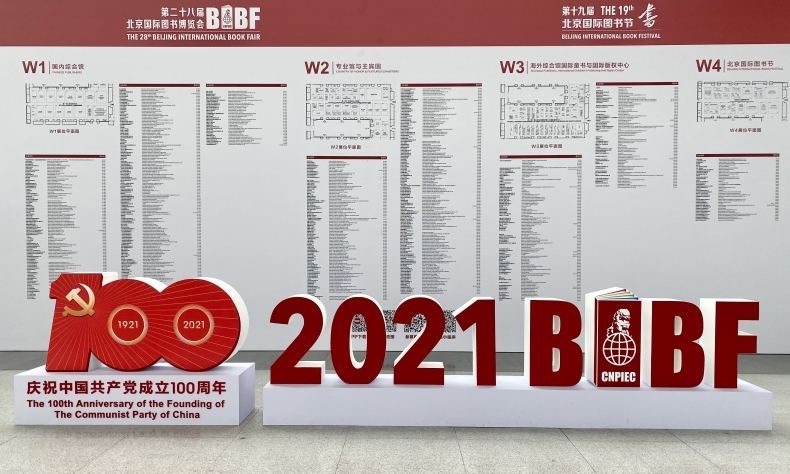 The return of the physical book fair marks a turning point for the industry. It gives us confidence for the future.
The international publishing community celebrated this week as Beijing International Book Fair (BIBF), one of the world's largest book publishing trade fairs in the world, returned for the first onsite event since the start of the Covid19 pandemic.
The annual event, recognized as the most important date on Asia's literary calendar, saw some 2,200 exhibitors from 105 countries and regions come together for the five-day hybrid event that began on September 14.
"It's really nice to be back," said April Zheng, China Sales Manager for Bloomsbury. "It gives us a chance to meet, not only the customer but also other publishers to figure out how the industry is going."
Great to be back
Exhibitors talked of a "buzz" surrounding this year's event. "You can see how excited everybody is to be back," said one representative for Ispirees Education Group. "When I arrived in the exhibition hall, I felt the energy straight away. It's really exciting" he told China Focus.
"It's great to be back in an actual location," said Peng Guo, Asia Pacific sales manager for the Berlin-based publishing house De Gruyter.
Last year, the Covid19 pandemic forced BIBF to move operations online. Organizers responded quickly to the challenge by creating of a new online portal called SMART! BIBF. Exhibitors noted that the virtual platform offered innovative solutions and had helped to bridge the communication gap during testing times, but ultimately; "nothing can replace the physical event."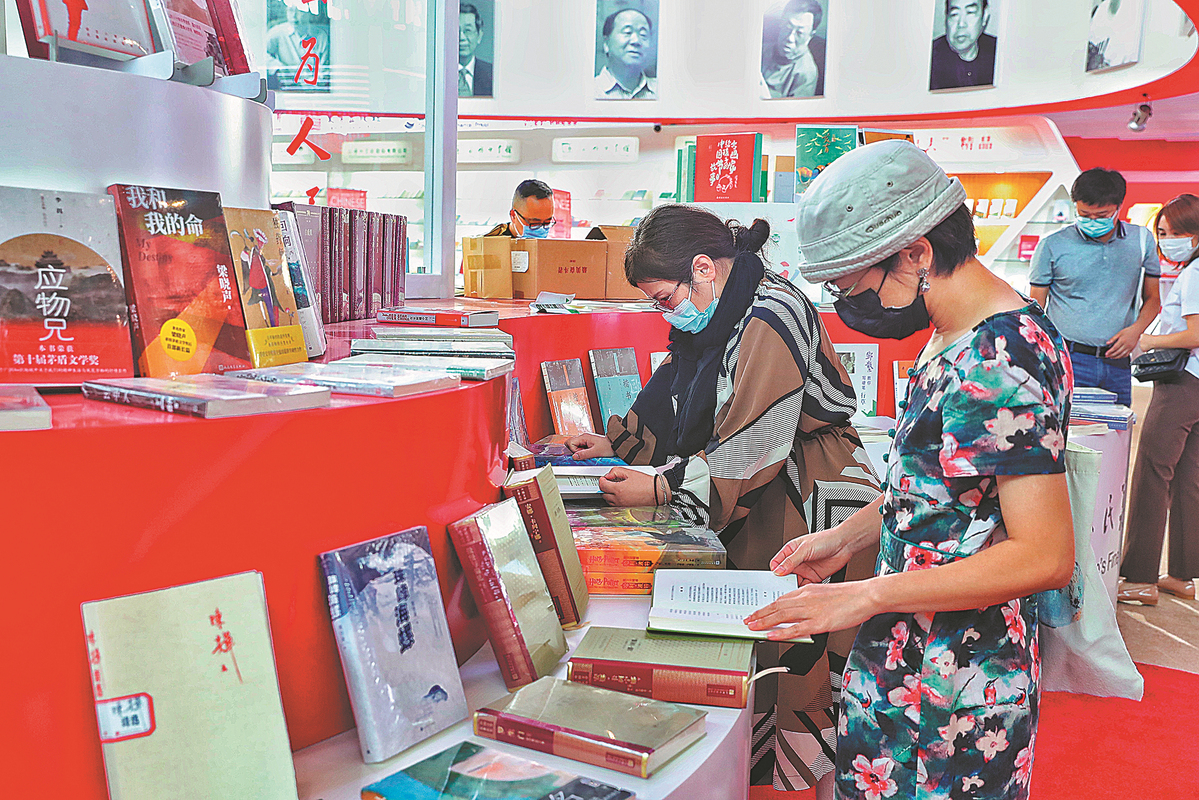 The gathering, which sees representatives from the world's largest publishing companies come together under one roof, has a fiercely loyal following. Some exhibitors have been attending the annual event, now in its 28th year, since it first began in 1986. Understandably, many returning attendees spent almost as much time talking shop as they did chatting and catching up with old friends and colleagues.
"We must have spent twice as much time talking with customers and partners than we did before" laughed one exhibitor. "Half the time we are talking about our products and the other half we're talking about the last two years."
Relationships are very important in China, explained one exhibitor. "It's important to see each other because your contacts can often change and it's necessary to maintain good business relationships," she added.
Turning point
In addition to welcoming back old friends, this year's event saw representatives from Algeria, Laos, Palestine, Denmark, and Finland make their first appearance. Pakistan was the designated country of honor to mark the 70th anniversary of the establishment of diplomatic relations between China and Pakistan.
Coronavirus restrictions had resulted in smaller than usual crowds this year, but the attendees didn't seem to mind. They said they were "just happy to be back" and that they expect next year's event to be even better.
BIBF28 marks a "turning point" for the publishing industry said Jerry Zhang, head of business for Cengage Group's Beijing division. "It shows that the industry is making a recovery and gives us a lot of confidence for the future."