【BRI Ambassador Interview】Pakistan Ambassador: "Vision 2025" and the BRI Are Perfectly Aligned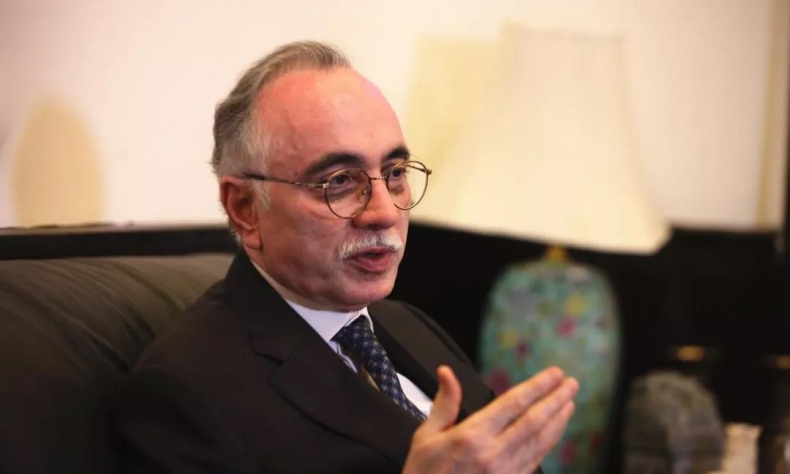 "It is a national motto of Pakistan, and the meaning is very simple: without unity and discipline, you cannot achieve anything. I think China sets a perfect example in this respect," the ambassador said.
The second Belt and Road Forum for International Cooperation in Beijing on April 25-27 will be China's most important diplomatic event of the year hosted on home soil. Over the previous six years, 123 countries and 29 international groups have signed cooperation documents on jointly building the Belt and Road Initiative (BRI). But what has the BRI brought to other countries? China Focus has launched a series of in-depth dialogue column "BRI Ambassador Interview" jointly with DRTT Group and China Development Observation, to show you the most real thoughts of the ambassadors of Belt and Road countries and leaders of some international organizations and representatives in China. Today we have an exclusive interview with Masood Khalid, the Pakistani Ambassador to China.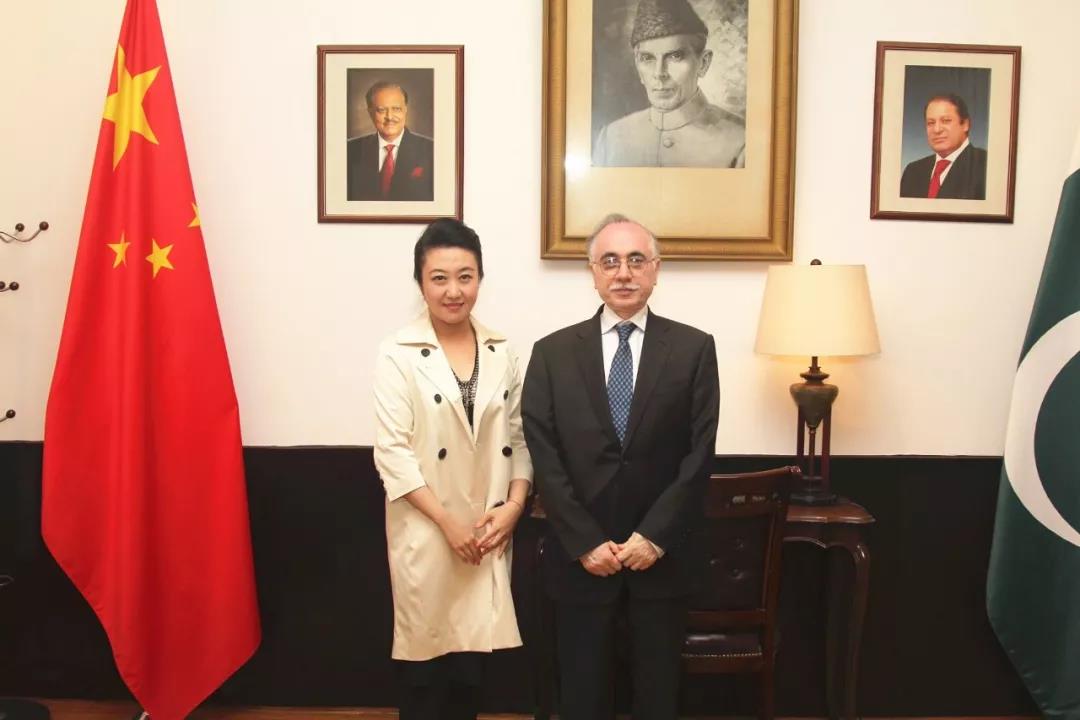 There is no country in the world other than Pakistan whose relationship with China has an exclusive title — "Ba Tie". The Chinese language is very interesting. "Tie" means iron, denoting that the friendship between China and Pakistan is as strong as iron. "Ba Tie" in Chinese means Pakistan is a very reliable friend.
When Ambassador Masood was asked to share one of his favorite sayings from Pakistan he replied "unity if you have discipline", one of the traditions he also shared in the Belt and Road Ambassador Interview.  "It is a national motto of Pakistan, and the meaning is very simple: without unity and discipline, you cannot achieve anything. I think China sets a perfect example in this respect," the ambassador said.
65th Anniversary of Pakistan-China Diplomatic Relations
Sun Chao: China is changing rapidly. You have been here for a few years. How do you feel about China today?
Masood Khalid: I have been here for four years. This has been a really fast-paced life for me. Before serving as Ambassador to China, I visited China several times. This is my first diplomatic assignment here in China. I also witnessed the huge steps made in our bilateral relations.
2016 is the 65th year of the establishment of diplomatic relations between Pakistan and China. This is an important year for us with a lot of activities going on, both in China and Pakistan. Pakistan and China have a quite old, deeply rooted and very friendly relationship, and we have now broken new ground in our cooperation in the form of the China-Pakistan Economic Corridor, which has helped expand our relationship.
We are in the process of finding ever-new ways of cooperation, including in education, technology, art, the Chinese language, the Urdu language. About 10 universities in China are now teaching the Urdu language, while there were only four universities three years ago.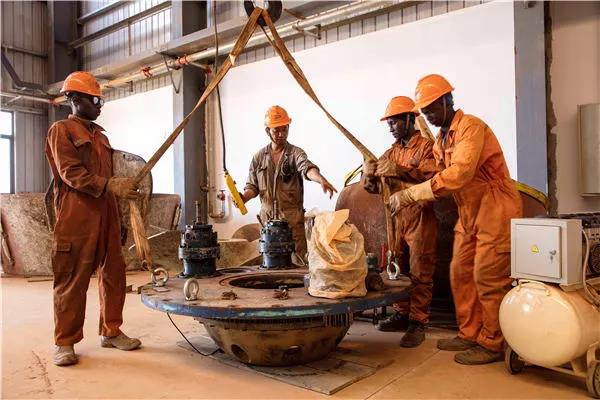 Not long ago, Ningxia (Hui Autonomous Region) sent a small motor rally to Pakistan using the Karachi Highway. They set out from Xinjiang and passed through different cities before finally reaching Karachi. One of the diplomats from the Pakistan embassy went with them. When they passed through the different cities and villages of Pakistan, they were given a very warm welcome by the common people at every turn, showing their friendship toward China and their sentiment of goodwill for the Chinese people. Some Pakistani media were there too. Therefore, people-to-people exchanges are very important.
China has already achieved so much in the past 40 years, which is a credit to the hard work of the Chinese people and to their leadership, vision and planning. I am confident with the determination you have, and with the guidance of the Chinese leadership, China will achieve greater progress and greater successes.
China and Pakistan are close partners, close friends. We have a lot in common in how and what we think. We have great unanimity of views on world issues, so I think it is a good thing for our children and our grandchildren. We will pass down this friendship from generation to generation. But this younger generation has to work even harder to know each other better.
Belt and Road Initiative Is Open to All Countries
Sun Chao: The Belt and Road Initiative was first raised by President Xi Jinping in 2013. Since then, the initiative has attracted great attention. How do you evaluate it? What actions and plans will Pakistan undertake to better engage in the initiative? 
Masood Khalid: In 2013, President Xi Jinping forged this idea and it had an immediate response. And now the initiative is making great progress. The Belt and Road Initiative is for trade, economic cooperation, people-to-people connectivity and friendship.
This is a good initiative, futuristic in its nature. It aims at promoting the prosperity of people; it is not China-specific. It seeks the betterment of people, of the populations in countries that join this initiative.
As far as Pakistan is concerned, we attach great importance to this initiative. We support this initiative. As you know, Pakistan and China are now working on the China-Pakistan Economic Corridor (CPEC), which is an offshoot of the Belt and Road Initiative. The bilateral CPEC was started in 2013 when the agreement was signed by the two countries' leadership. We identified various areas for cooperation including electric power because Pakistan has an increasingly serious shortage of energy. So this is the priority area for the government of Pakistan. We were quite happy and we are grateful to the Chinese government that it immediately supported our approach to address this problem on an urgent basis. We identified the energy sector as one of the sectors where we needed quick help and support. Then we identified infrastructure, port development, communications and some social projects — people-to-people connectivity and cooperation in the education sector — as areas for future cooperation.
Under the CPEC, we are working on four or five areas.
No.1 is energy. We are working on about 16 projects in energy that are all on the priority list to be completed by 2018 and we plan to add about 10,000 megawatts of power to the national grid. So under this plan, we are working on three or four power plants based on coal. We are also working on renewable energy like wind and solar power. Some major power projects are under implementation in Pakistan. Chinese companies are participating proactively.
No.2 is infrastructure. In infrastructure, we are working on two major road projects: One is the Karachi-Lahore Motorway One Section, which is about 392km of big segments. Our Chinese partner companies are working on this. Then there is the Kashgar-Gwadar Highway that links China and Pakistan from Xinjiang to the Pakistani region. The road was constructed in the mid-1970s, but now the upgrade work is going on. The two major road projects for connectivity and communication are being implemented. Of course, there are some small and medium projects, but I just list these two projects for you, which are under implementation.
Then we have the development of Gwadar port. Chinese companies have signed the contract with a term of at least 43 years. So the Gwadar port's infrastructure will be built. Work is already underway and ships are going to and fro, and cargo is being shipped through the port. We also have a plan to build an airport and big road there, with work starting early next year. So these are the Gwadar-related projects. Of course there are other projects in Gwadar like building schools, hospitals and some manufacturing units such for automobiles, and main roads. These are the other Gwadar related projects.
Then we have the industrial zones, economic zones. That is also a priority area. We have identified about 36 sites in all of Pakistan for such economic zones. We are consulting with the Chinese government and may select four or five areas for pilot projects to be carried out in these industrial zones. Another important project under discussion with the Chinese government is the operation of the railway system of Pakistan. We have a system running from south to north that will need upgrading. So that's also a big project. We are discussing with the Chinese government on launching the project as soon as possible. These are the major areas we are working under the CPEC.
Other than that, we are trying to promote cooperation in education, and more contacts between scholars, think-tanks and research institutes. We are, of course, also promoting the Chinese language teaching program in Pakistan, so now many good universities or colleges in Pakistan have started this program to introduce and popularize the Chinese language among the youth, the young students in Pakistan. There are a lot of young Pakistanis who are learning Chinese language in Pakistan and also coming here. At the same time, the government of Punjab, which is the largest province in Pakistan, has started a program to send their young people here, boys and girls, who started coming here to China and are learning the Chinese languages formally. They are the university students here. We are working on both hardware and software.
Pakistan's Vision 2025 Plan and China-Proposed BRI Are Perfectly Aligned
Sun Chao: As you have mentioned, China-Pakistan Economic Corridor (CPEC) will change Pakistan's destiny. What do you think of Pakistan's Vision 2025 plan and the Belt and Road Initiative?
Masood Khalid: As I mentioned, the Vision 2025 program by the government of Pakistan and the Belt and Road Initiative of China are perfectly aligned because many things in Vision 2025 are common elements in the Belt and Road Initiative. Connectivity, infrastructure development, poverty alleviation, cooperation between countries for mutual benefits, energy development, energy corridors. All these things are the very parts of Vision 2025. I say it is a fusion of Vision 2025 and the Belt and Road Initiative. We are working on the CPEC under this common vision we share. You are absolutely right, because with the CPEC we are trying to develop industrial zones. Along the road, we have a plan to also build energy pipelines because China has this requirement for energy supplies. So that is also part of this long-term plan agreed at the CPEC. The government of China and Pakistan agreed on the blueprint for a long-term plan that will contribute to the connectivity of Pakistan and China, and which will see the installment of pipelines running through Pakistan to China.

The China-Pakistan Economic Corridor is a kind of win-win proposition for both countries. Definitely, the benefit that comes to China will go to your western regions. You will be saving the cost, expenditure and time by using the China-Pakistan Economic Corridor, which links Pakistan with Kashgar in Xinjiang. In all the eastern provinces the ports you now use for transporting cargo through Malacca Strait will easily use this corridor as well and will be saving about, I think, 9,000 to 10,000 kilometers of distance for Chinese exports to reach Africa and middle-eastern Europe because Pakistan geographically faces them. We are close to the Middle East, we are close to central Asia, and Africa as well.
Pakistan will benefit from more trade and more economic prosperity, more productivity, more employment and a better communications network. All the regions in this connectivity network will benefit. I think this is a win-win proposition for both sides, and I agree with you that we need to see this process of development getting on faster because right now the focus on the part of Pakistan is to address economic issues. Economic issues are a top priority for the government of Pakistan. China is supporting us in this venture, through the Belt and Road and the CPEC, so the infrastructure of Pakistan — the development of railway systems, the development of road networks — will generate a lot of employment, a lot of jobs, and will accelerate the GDP growth rate of Pakistan. So I agree with you that it will benefit the people of Pakistan.
All-weather Strategic Cooperation Partner
Sun Chao: When the Chinese President Xi Jinping visited Pakistan, we elevated the bilateral ties in this partnership and more than 50 cooperation documents were signed on the economy, trade, etc. What progress has been made since the visit?
Masood Khalid: In July 2013, our prime minister came here, and he met with President Xi Jinping and Premier Li Keqiang, and the two countries signed a MOU for the CPEC. And they decided that we would have discussions at the technical level to see in which areas China can help Pakistan, what Pakistan needs and where China can help. As I said, this discussion has continued for quite some time between officials and technical experts from both our countries. As the result of that, we identified energy, infrastructure, railway modernization, economic and industrial zones, and Gwadar port development as the priority areas.
And then we decided to create a high-level body, a joint commission called the JCC, the Joint Cooperation Committee, which was developed and established by the two governments. On China's side, it is led by the chairman of the NDRC, National Development and Reform Commission. On Pakistan's side, it is the Administration of Planning, Development and Reform. They are both partners. This is the highest-level body. Under the JCC are working groups. There is a working group on power energy, a working group on infrastructure and transport, a working group on Gwadar, a working group on industrial and economic zones. These working groups have experts and senior officials from different ministries of both sides, both governments. They meet regularly. Next month, we will have a meeting of these working groups because we are planning to have the sixth meeting of the JCC. The previous meeting was held in Pakistan last year, so we are planning the JCC meeting this year. Before that, the working groups will meet and they will review the progress: The MOU was signed, this understanding was reached, so that's the progress that has been reached so far. And then they will probably make more decisions, not only to approve any gaps in implementation, but also to agree on some new possible projects. So this JCC is a very good and effective mechanism to promote cooperation.
In the last three years, a lot of progress has been made, projects involving technical evaluation, financial evaluation and mobilization of finances. More than 50 agreements are now being implemented. It is not problem-free and the JCC and working groups will discuss these problems and then suggest solutions.
The author is an editorial board member of China Development Observation, Vice President of DRTT Group, and author of New Order: Ambassadors' Views on the Belt and Road Initiative.