Raimondo's China Trip: Trade Relationship Remains Ballast Stone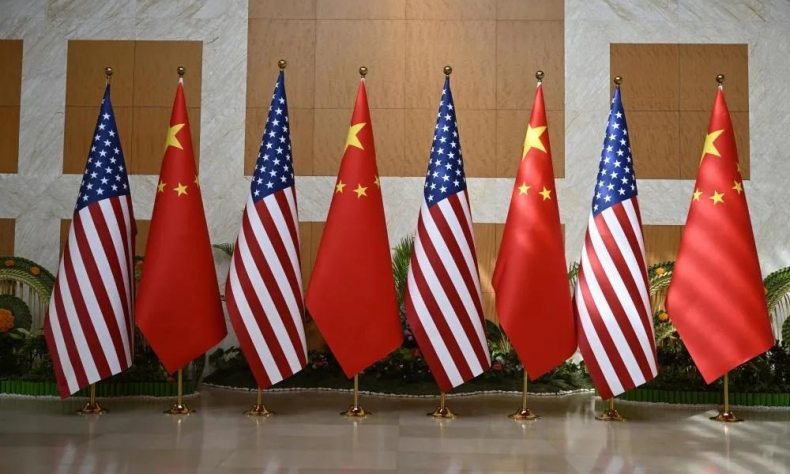 A stable China-U.S. relationship, and trade relations in particular, has a vital stake in global stability, connectivity and growth.
Through a series of candid and constructive dialogues between China and the U.S., the four-day China trip by U.S. Commerce Secretary Gina Raimondo has resulted in positive and tangible deliverables in managing falling bilateral trade relations between the world's two largest economies.
Chinese Premier Li Qiang met with Raimondo in Beijing on Tuesday, calling on both sides to enhance mutually beneficial cooperation. During the lengthy and productive talk between the Chinese Ministry of Commerce, headed by Minister Wang Wentao, and the U.S. delegation led by Secretary Gina Raimondo, both sides decided to launch institutional dialogue mechanism on key issues in bilateral trade and investment, including the annual meeting between the two ministers, a working group on special commercial issues and another one on export control information, with biannual meetings at vice minister or director-general levels. Establishing new communication channels and the working mechanism for trouble shooting between the U.S. Department of Commerce and Chinese Ministry of Commerce signifies a substantive step forward in keeping the bilateral trade going and improving.
Gina Raimondo is the fourth high-level official of Biden Administration who have visited China this year, following U.S. Secretary of State Tony Blinken, Secretary of Treasury Janet Yellen, and John Kerry, the U.S. Special Presidential Envoy for Climate. Her China trip shows the continuity of implementing the consensus reached by President Xi Jinping and President Joe Biden at G20 Bali Summit last November, and has paved the way for the possible meeting between the two presidents at APEC Summit in San Francisco in November, 2023.
In comparison to the previous visits by her colleagues mentioned above, Raimondo has taken a decisive step forward – focusing on substantive and tangible trade issues in an orientation to trouble shooting and trade promotion, with a regular dialogue mechanism, composed of not only government officials, but also business leaders. It shows that China and the U.S. have made a practical cooperation on discussing and seeking to solve economic and trade issues, and thus opened a new window to stabilize the "ballast stone" of the overall bilateral relationship.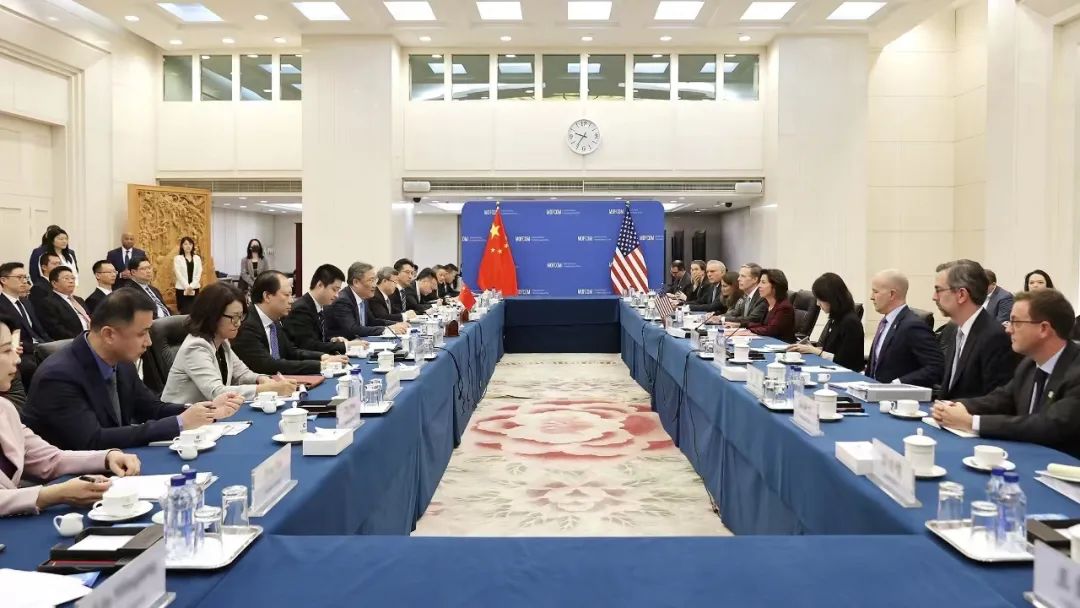 Raimondo said her four-day China trip was "very successful and productive", adding that the U.S. and China have a massive and consequential economic relationship, which is good for the world, good for China and good for America. She also said that Washington wants U.S. companies to invest and grow in the Chinese market. She also conveyed President Biden's message of "no de-coupling with China".
In order to turn all the positive deliverables into reality, it is imperative for both governments and business communities to make tremendous and arduous efforts. The past year has witnessed a sharp fall in bilateral trade and a growing concern among American businesses in China. According to Chinese customs statistics, bilateral trade between the two countries fell by 15.4 percent to $381.51 billion during January to July in 2023, annualizing at $654.0 billion, compared to $759.4 billion in 2022. The U.S. BEA data show that during H1, 2023, U.S. trade with China fell by 19.7 percent to $275.6 billion, while its trade with Mexico, Germany, Netherlands and UK increased by 3.1 percent, 14.1 percent, 10.5 percent and 6.5 percent respectively. A survey by American Chamber of Commerce in China (AmCham), released in April 2023 shows that 87 percent of its members participated in the survey expressed pessimism or somewhat pessimism over their business in China, primarily due to the tensions in bilateral relations.
The follow-up efforts to bring the bilateral trade relations back to the track of stable growth should include, first of all, stabilizing political relations between the U.S. and China. If Washington continues to see China as the largest adversary and largest geopolitical challenge to the U.S., it will continue to disturb and hamper the bilateral trade and business activities in the name of national security. For instance, the social media Tik-Tok suffers extremely strong political hostility in the U.S. just because of its China background. The high-tech ban or restrictions against Chinese companies, and the pending sweeping investment restrictions on Chinese market will only continue under this political ecology.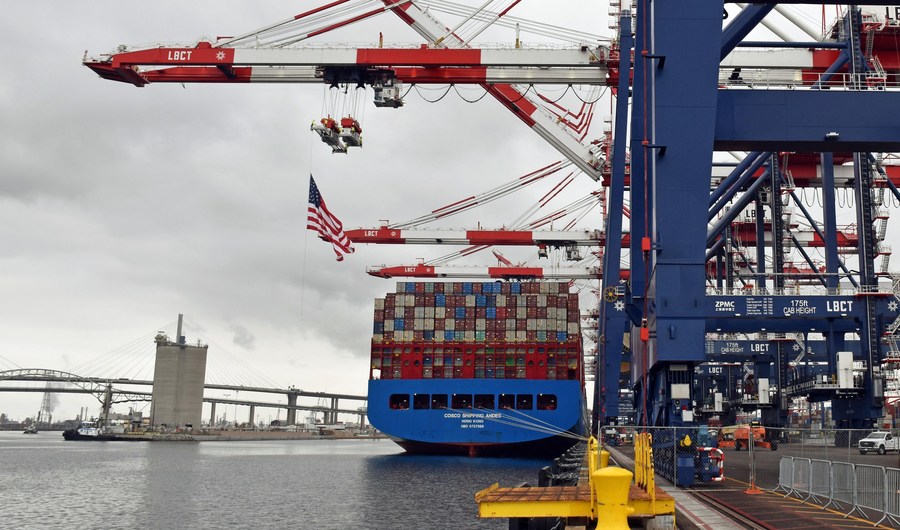 Secretary Raimondo has said that U.S. export controls affect only 1 percent of China-U.S. bilateral trade, leaving the rest 99 percent going on normal. In fact, the U.S. unilateral high-tech restrictions affect, directly and indirectly, far more than 1 percent, as the above data show. Moreover, it affects the anticipation and risk-management of the U.S. businesses in China, leading to increasing investment location shift considerations.
Second, the joint working groups should focus on solutions of concrete matters, instead of dialogues in general. The concrete dialogues and trouble-shooting should cover a large part of the current tariffs, export bans on chips and manufacturing equipment, and the entity list. Both sides should examine the items based on relevant WTO rules on national security exemptions and try to change, at least partially. On the other side, China is open to all reasonable demands and complaints by U.S. companies in their China business. In parallel, both sides should explore new areas of cooperation, especially in digital technology, artificial intelligence, new energy, and medical services, among others, working out fresh projects for trade and investment.
Since the China-U.S. diplomatic tie was established in 1979, the two countries have conducted numerous dialogues, talks, negotiations and consultations on trade matters, during which we have experienced so many difficulties, differences, disputes and arguments. Despite all these, both governments could, in general, manage to clinch certain positive results and hence keep the bilateral trade going and ballast stone persisting. Today, as the whole world is entangled with geopolitical tensions and geoeconomic fragmentation, a stable China-U.S. relationship, and trade relations in particular, has a vital stake in global stability, connectivity and growth. It is highly anticipated that, China and U.S. will continue to work together for stabilizing and even renewing bilateral trade and investment, for the benefits of our two peoples, and people of the world at large.
The article reflects the author's opinions, and not necessarily the views of China Focus.