Mountains, Mysteries and Modernization- Sixty Years of Development in Tibet Autonomous Region
By far the most impressive aspect was just how much my own ideas and impressions of Tibet were challenged, how my own opinions were the ones stuck in a time-warp.
The Tibet Autonomous Region (TAR) has enthralled the imagination of explorers and tourists for centuries.
For some, it is the outstanding natural beauty that captivates their imagination, such as Japanese Buddhist monk Ekai Kawaguchi, who in 1909, wrote of the enchantment he'd felt at seeing Lake Mapham-yumtso, the highest fresh water lake in the world.   
"First there was the river Langchen Khanbab, flowing towards the west, with the opposite bank steep and precipitous, and with rocks piled up here and there, some yellow, some crimson, others blue, still others green, and some others purple." He wrote in his memoir, Three Years in Tibet. "The chequered colouring was beautiful, and looked like a rainbow or a tinted fog, if such a thing could exist. It was a splendid sight".
For others, like Flemish traveller William of Rubruck, the unusual but fascinating culture of Tibet entices their curiosity. Writing in his own report from the 12th century, Rubruck described his astonishment after scaling perilous mountains, crossing vast rivers and fighting fierce blizzards, in witnessing the unusual customs of his Tibetan hosts such as drinking from "handsome cups" made from the heads of their parents.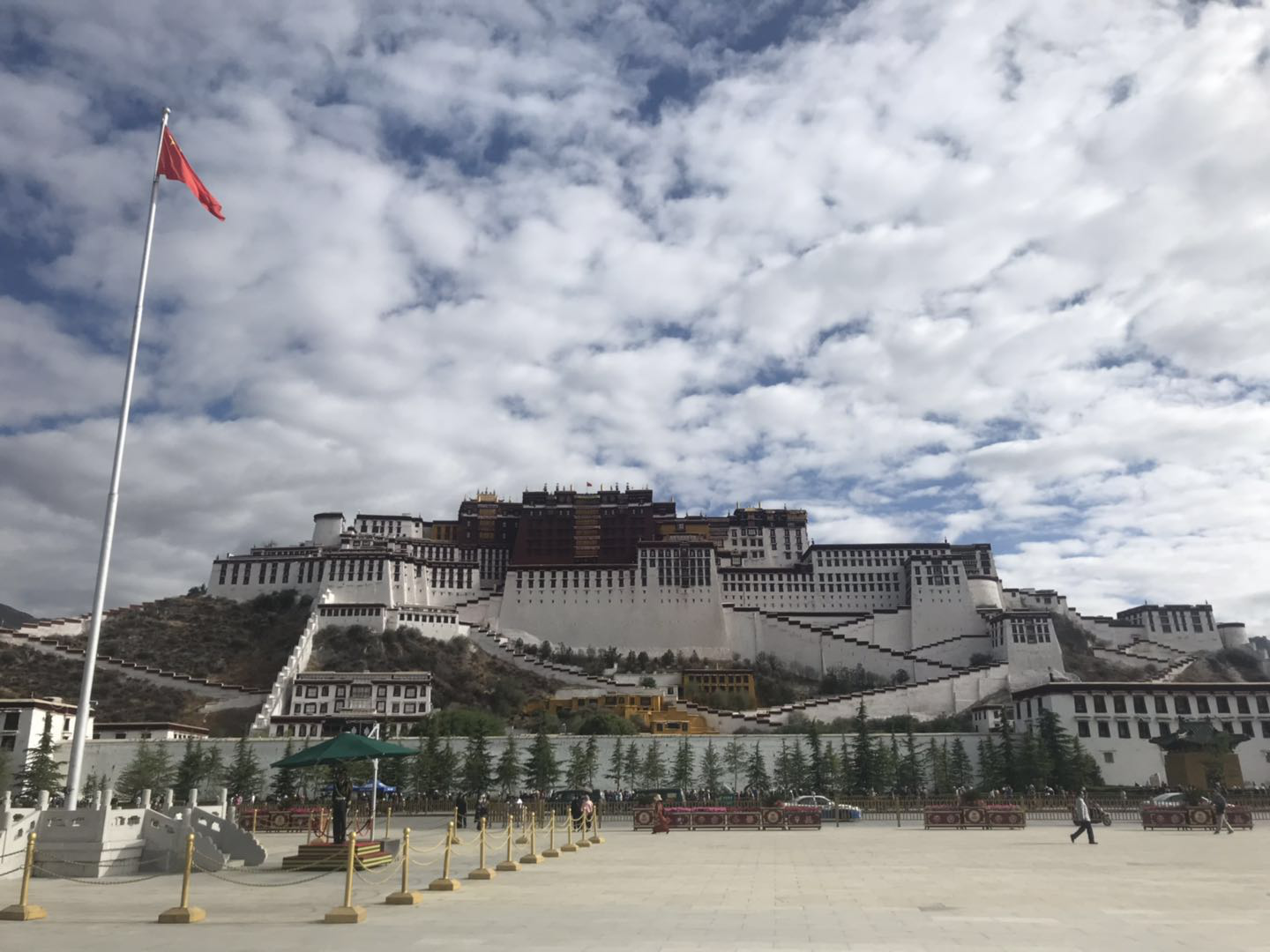 But for most, Tibet represents one of the last places left in the world where there is a sense of heading into the unknown. The Third Pole for many is still a place untouched by modern society, its problems, stresses and tensions. Tibet to them is a quiet land, trapped in a time capsule, more a likened to Tibetologist Albert Ettinger's description of the region in the 20th century than anything else.
"There was no modern economy, no industry, there were no modern schools, no modern physicians or hospitals, no roads, no cars, no railways or airports. Most Tibetans were illiterate and knew nothing about the world outside (of) Tibet or even their villages."
But there is saying in Tibet that 'seeing is believing' and far from being a region of "no's" as described by Ettinger, today TAR is an area where time no longer stands still but accelerates at a tremendous rate of progression.
Having arrived in the south-eastern city of Nyingchi, I too, just as Kawaguchi was, became struck by the immense beauty of the rolling hills and crystal blue sky. Fascination took hold of me as I experienced the local customs that Rubruck had inscribed, having been immediately welcomed by a joyful Tibetan woman in full traditional attire, who then placed a beautiful white silk scarf around my neck.
But by far the most impressive aspect was just how much my own ideas and impressions of Tibet were challenged, how my own opinions were the ones stuck in a time-warp.
Snow topped mountains, mirror-like lakes and green hills as described by Kawaguchi and Rubruck were still in abundance, but so too was modern industry, busy coffee shops and packed malls. Smooth high-way's connected brand-new towns with schools full of students and restaurants full of hungry locals.
Since 1951, Tibet has experienced a modern evolution, with government resources' and manpower substantially renovating Tibet's infrastructure, education and economy, transforming the area into one of China's fastest growing regions.
According to the Chinese State Council, Tibet has changed 'completely', from a backward old land into a "beautiful new home that is economically prosperous and socially advanced, with sound ecological environment where people live in happiness and contentment".
Education and Culture Work Hand-in-Hand
Part of creating a socially advanced society in Tibet has been the establishment of a first-class schooling system, which has been built almost from scratch. In 1951, over 95 percent of the population was illiterate due to a proprietary system that prohibited many Tibetan's from access to education, according to government sources.
Reformers quickly set about increasing the number of education facilities in the region, which now stands at 1239 kindergartens, 806 primary schools, 132 middle schools and seven institutions of higher education. The length of compulsory education has been raised to 15 years and record numbers of students are going on to higher education institutions.
For the students of Nyingchi No.2 Primary School, the day always starts the same; by singing the school song. According to Yang, who shows visitors around Nyingchi as a culture coordinator, the song highlights the school's ethos of incorporating both Tibetan and modern Chinese culture into one harmonious being.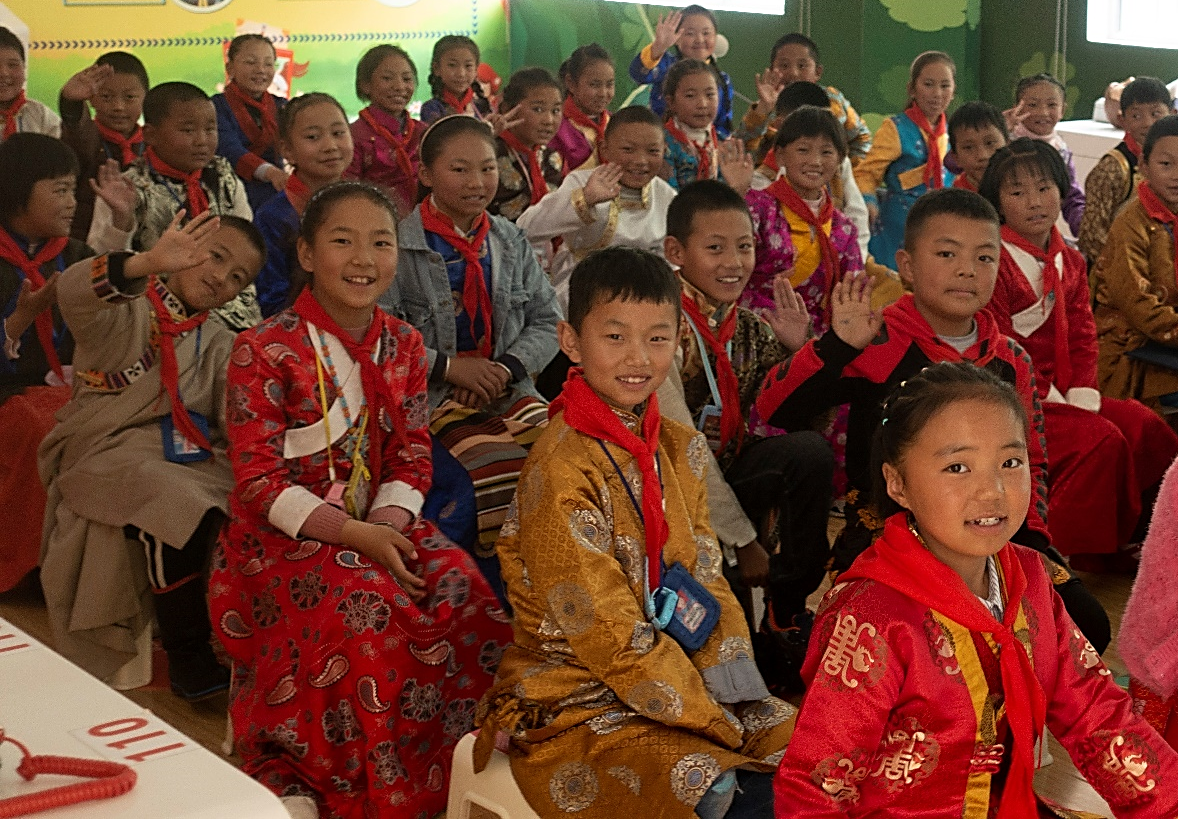 Unlike other institutions in the area, the school embraces the dual heritage that students share, which is why at the primary school, 1800 students have access to 44 teaching classes, with 24 taught in Tibetan and 20 in Mandarin.
Tibetan cultural classes such as calligraphy, language and art go hand-in-hand with learning core curricular subjects such as maths, science and Chinese, and are an important way of helping students learn skills needed for a modern life without forgetting their culture.
"It's such as catchy song, I can still sing the words today", Yang said, who used to go to the school back in 1999.
"When I studied here, we also had Tibetan classes and I think they are important", she said. "I think the school attaches great importance to these classes, helping students' study and publicize the Tibetan culture in various forms of activities. Of course, now people are able to see these Tibetan courses, more people are paying attention to it".
Yang's career leading foreigners around Nyingchi comes thanks to greater opening up of the region, giving visitors a better understanding of the 'Modern Tibet' that its citizens are trying to create.
In other parts of Tibet, school reforms are not just educating children but also taking them out of some of the least hospitable areas that Tibet's uncontrollable climate has to offer. No.2 Senior High School of Naqu in Lhasa, is one of the many institutions doing that.
At the high school, all students hail from the city of Naqu in the northern region of Tibet. Predominantly a farming area, Naqu's location among the Tanggula mountains at over 4500 meters above sea-level and with an oxygen quantity percentage of just 60 percent, makes living in the region an incredibly arduous experience.
Wanting to give their children the best start in life, parents from Naqu send their kids 329 km away with a heavy heart but in the comfort that they know it will offer them opportunities that they never had.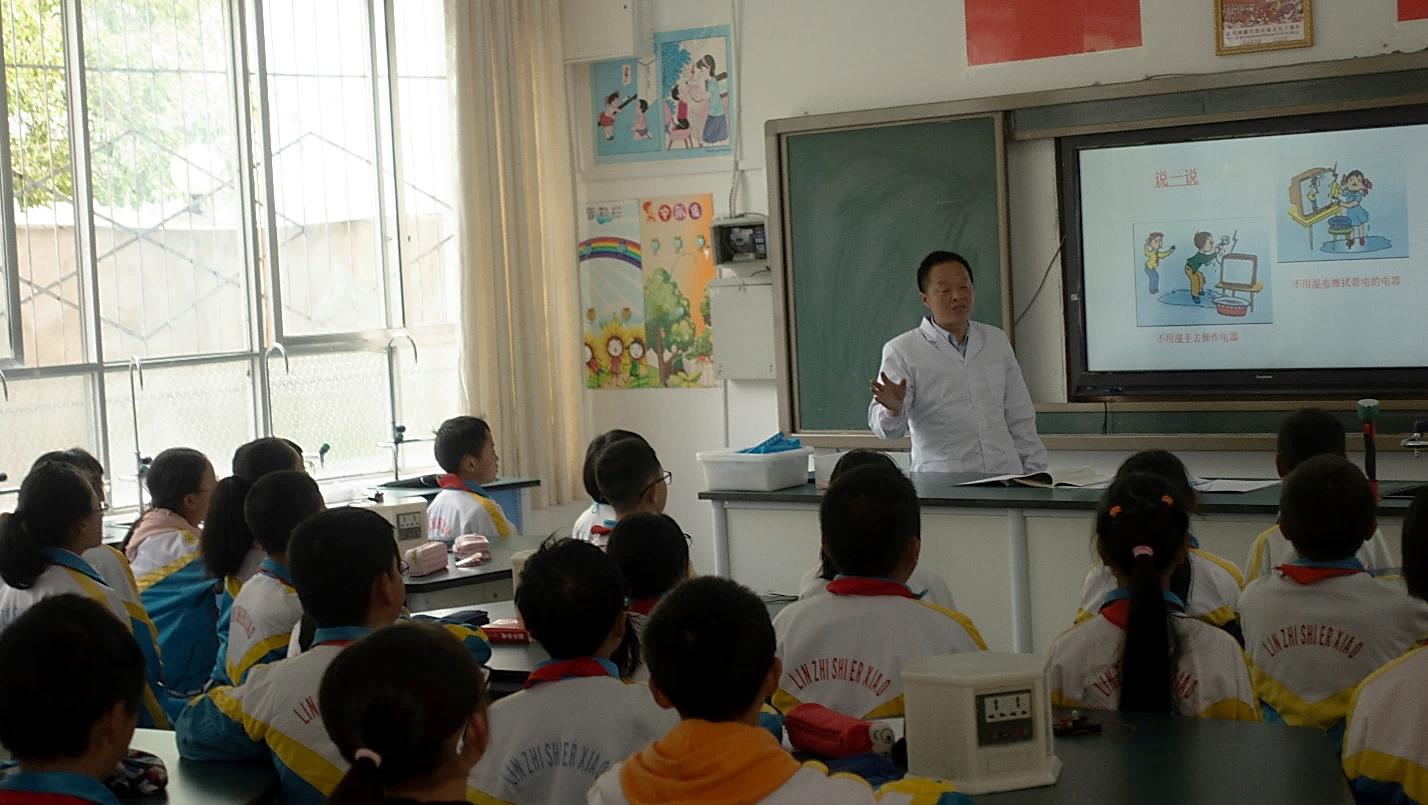 Students at the school are well-looked after, with free education, comfortable lodgings and three dinners a day, as well as the chance to study in one of the top schools in northern Tibet.
Students regularly return to Naqu for holidays such as Losar (Tibetan New Year) but in the meantime, they can communicate with their families thanks to the school's enormous computer room housing hundreds of computers and a stable 4G internet service. Even if they can't speak to their parents face-to-face, it gives students and families the opportunity to be in close contact. "They and their parents are banking on their future", Huang Haiyan, a government appointed tour guide in Lhasa said. "Coming here may be tough but it will be better in the long run".
Diversification Key for Rising Economy
In tandem with reforming education, authorities in the region have turbo-charged the economy through diversification, modernization and fundamentally changing its structure. Over the last sixty years, modern businesses have been established in over 20 sectors such as energy, machinery, mining, light industry, ethnic handcrafts, Tibetan medicine and construction materials.
This has helped Tibet's GDP grow 192 times larger than in 1959 and it now stands at 147.76 billion yuan. Tibetan's have more disposable income than before, with urban residents averaging around 33,797 yuan in 2018 and rural peoples averaging 11,450 yuan.
Modern business enterprises are flourishing, as is the tourism industry. Over 33,687,300 visits were made to Tibet in 2018, contributing 49.01 billion yuan to the Tibetan economy.
Traditional areas such as Lhasa, where cultural icons such as the magnificent UNESCO protected Potala Palace and Jokhang temple are continuing to draw thousands of tourists every week. But so too is a new form of tourism in rural areas, where a government scheme is helping herdsmen and farmers supplement their income with Bed and Breakfast-styled homestays.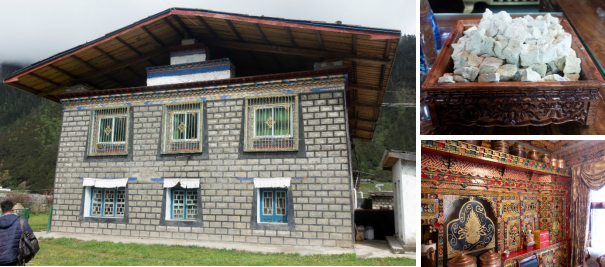 In the heart of Nyingchi's countryside, in a small village nestled in front of the imposing Namcha Barwa Mountain, the Wangjie family are always busily preparing for guests, although it wasn't always like this. Up until six years ago, the family's income came solely from growing vegetables and raising Yak on their farm. The idea of families from the east of China coming to Trashigang village was incomprehensible. But thanks to the scheme, they, along with 100,000 herdsmen and farmers, have converted their homes into a popular tourist destination.
"We opened our homestay over 6 years ago and since then, more and more people have been coming to visit Trashigang", the woman of the house, known affectionately as Aiyi, explained.
Her house, which entertains hordes of families through the Chinese holidays with traditional dancing and Tibetan singing, is exquisitely decorated, with brightly coloured ceilings and walls adorned with gold plated ornaments, Tibetan calligraphy and beautiful paintings. A traditional copper Tibetan stove sits in the middle of the room, heating the house and the spot where Aiyi makes her delicious Tibetan treats such as Butter tea and Naizha, a sour Tibetan taffy made from yaks' milk.
Connecting homestays such as Wangjie's with tour companies has led to a win-win relationship, with tour companies able to offer clients a truly authentic Tibetan experience, with fire pit dancing and roasted yak, whilst villages such as Trashigang benefit from substantially raising their income. Last year the village received 75,000 tourists, adding more than US$605,670 to the village's economy, including US$425,373 from homestays. This extra money enabled the Wangjie family to upgrade their property, installing a computer, television and refrigerator to make their lives easier, but all out of sight of the unsuspecting tourists.
At the other end of the tourism spectrum, just a stone's throw away from Wangjie's village is Lulang International Tourism Town.  Far from being a quaint, homely village, the US$567 million, 85.8 hector area was built in 2017 thanks to funding from Guangdong Province, and the towns 'nature-meets-comfort' vibe offers something different for those who like to enjoy the outdoors whilst sipping a glass of champagne.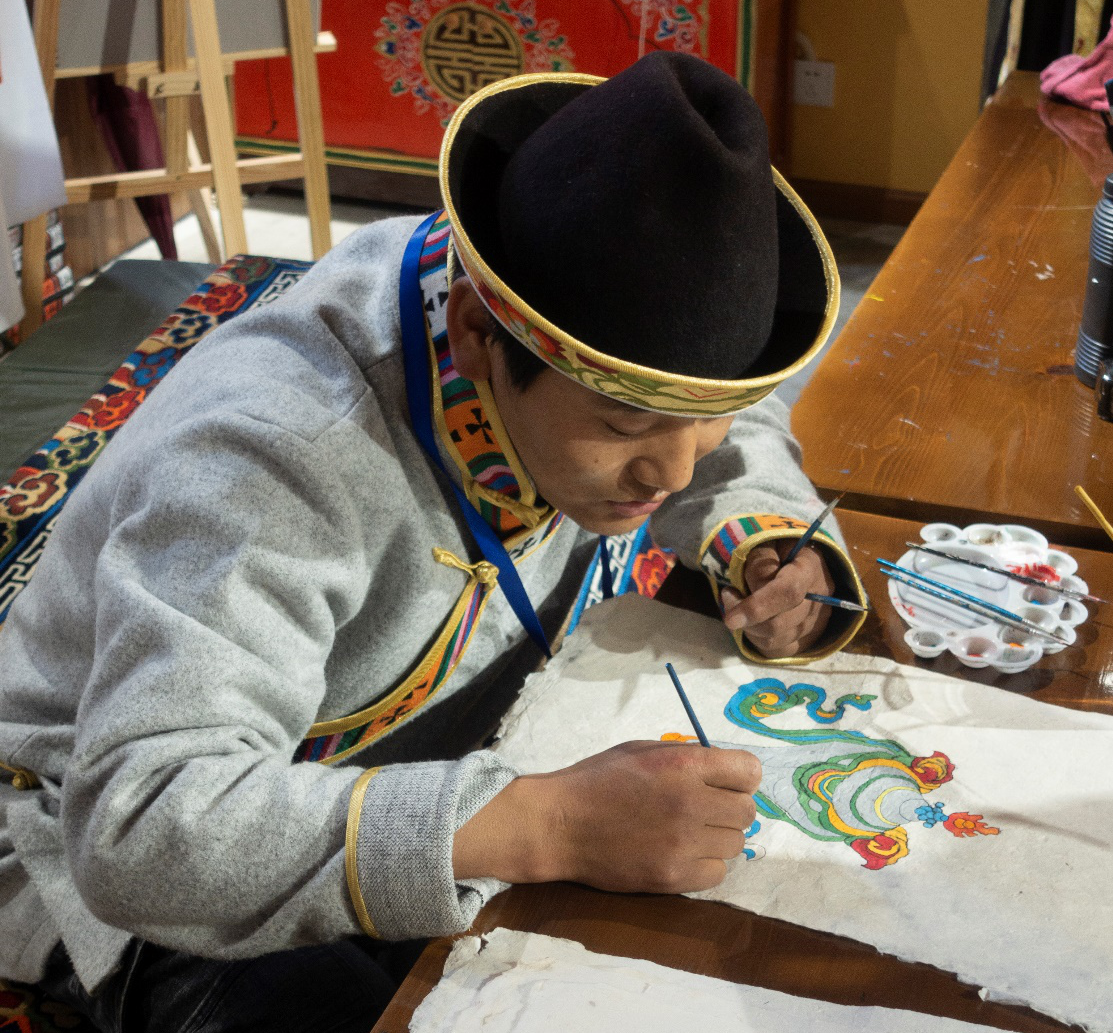 Despite the somewhat ostentatious exterior, with its fake Mediterranean-style architecture slightly clashing with the Namcha Barwa mountain range, the town does offer a rich space for community-spirit, with its library, woodwork area, cultural centre and entrepreneurial environment sector open to all. Local businesses are encouraged to sell their products in the area, such as clothes, woodwork, accessories and food and drink products, and a tourist centre helps describe the important environmental and ecological work being done in Tibet to preserve its unique countryside.
Belt and Road Initiative the Future for Tibet?
Further expansion of Tibet's economy rests on continuing to improve its infrastructure, which has seen record levels of investment over the last 60 years.
Prior to 1951, Tibet had no proper highways or infrastructure to speak of. What little infrastructure it had, was crumbling into ruin. Train lines were dilapidated, roads full of pot holes and chances of building an airport were as fanciful as a western fast food restaurant opening up shop. Now however, the plateau, along with a KFC, is linked by 97,800km of highway, 660km of which is high-grade. The region now has five airports connecting it to 92 domestic and international routes, and efficient railways connecting the whole area, including direct routes into provinces such as Szechuan, and the capital city Beijing.
Reliable and safe infrastructure has taken on greater importance since 2015, when Tibet was incorporated into the Belt and Road Initiative through the Himalayan Economic Rim (HER) project. Tibet's unique position in south Asia makes it an indispensable clog in China's plans to connect the area with free-flowing goods and services.
Creating Free Trade Zones in Lhasa and Xigaze, in the south of Tibet, into a series of land ports has shaped a key thoroughfare where goods can be sent directly into markets such as Nepal, India and Bhutan. These FT Zones have helped Tibet open-up at a progressive rate and offered opportunities for foreign investors to become part of modern Tibet.  Output from these industrial parks has exceeded nearly US$3.6 billion (25 billion yuan), whilst in 2018, the regions imports and exports totalled US$69 million (4.8 billion yuan).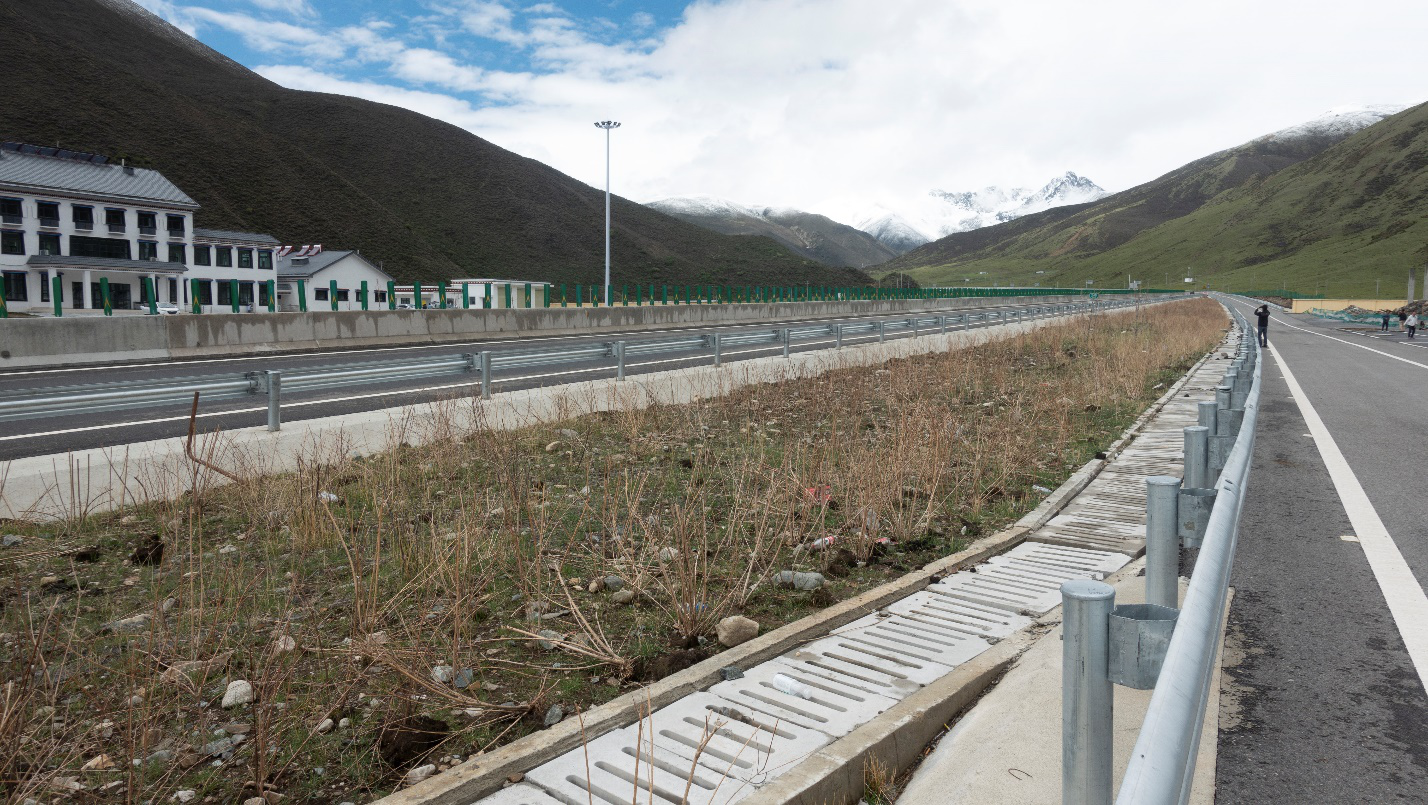 Nepal, which shares a land border of 1414 kilometres with Tibet, sees improved connectivity with the region through BRI as a continuation of their close cooperation, which dates back as far back as the 7th century. According to Rajiv Kumar JHA, Chairman of the Trans-Himalayan Friendship Society in Nepal, the two countries currently enjoy a relationship based on "unconditional trust".
"China and Nepal's traditional friendship is solidaly based on the long history of neighbourhood, brotherhood, mutual but unconditional trust and a heart to heart relationship," Kumar said, speaking at the 2019 Forum on the Development of Tibet China in Lhasa.
It is a relationship that has fostered great economic benefits for both sides. Nepal is now Tibet's number one trading partner with 90 percent of its trade coming from the south Asian country, whilst China participates in in all areas of the Nepalease economy including " roads, scholorships and hydro electric projects", according to Kumar.
But the landscape between Tibet and Nepal is as unforgiving as it is dangerous. A landslide in 2014 damaged the Araniko highway, as did an earthquake in 2015, which damaged the Tatopani-Zhangmu route between the two areas. The damage caused delays in goods transported between the two and a significant decline in tourism.
At the Tinkar transit point, where according to Kumar, traders from Darchula in north west Nepal are struggling to trade through the existing routes, it is a similar story.
"Trade with Tibet through the Tinkar transit point has come to a standstill for the past few years for lack of access road and customs office. In the past, Darchula traders used to directly import goods from Tibet and sell them in the districts. But as of late, trade with Tibet through this transit point is almost nil. There is neither road access from the Nepal side to bring goods imported from Tibet nor is there a customs office," Kumar said, explaining that despite an end to the period of tense relations between India and China, the transit pointy is still to be reinstated.
Vjačeslavs Dombrovskis, a Member of Parliament of the Republic of Latvia and Chairman of the Group of Cooperation Promotion Toward China, is concerned that even if China is to build beautiful roads on both sides of Nepal, there is the question of who will maintain them once China has left.
"The project to build a rail road across the Himalaya's is an immensely ambitious project technologically and politically. The 73KM stretch Tibet to Nepal will cost US$2.65 billion and success of this depends on the capacity of Nepal to manage & maintain its part of the railway."
In India, trade with Tibet is an unnecessarily torturous task, with 90 percent of it's trade sent to the northern Chinese  port of Tianjin before transferring to Lhasa, despite being just 461 km from each other.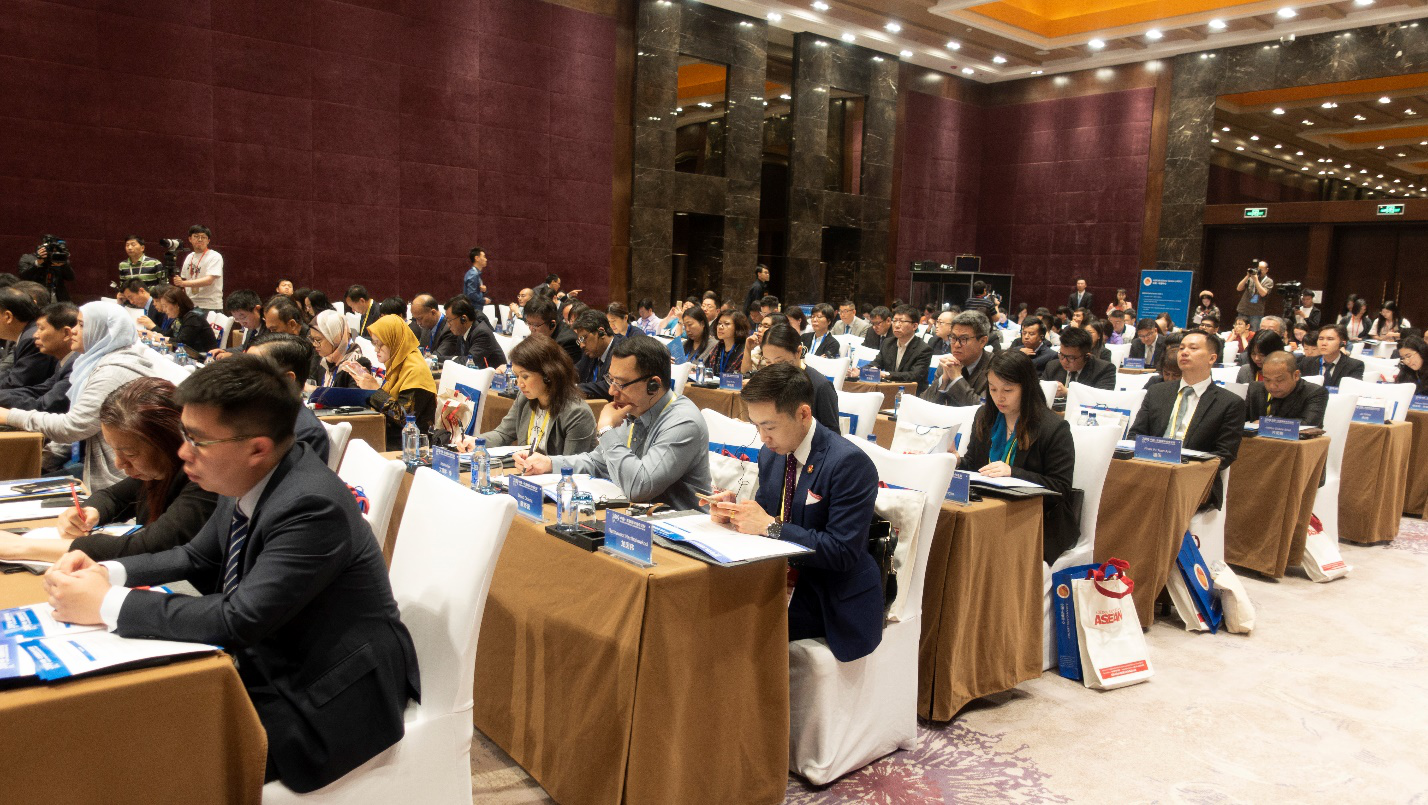 Another issue is whether Tibet's unique position as a hub to south Asia will mean Tibetan goods are bypassed in favour of products from other regions.
"We see this actually in central Asia with Kyrgyzstan and Tajikistan, which have been bypassed because they don't have much to trade with", Leif Peter NiklasSvanstrom from the Institute for Security and Development Policy (ISDP) said at round-table talks at the forum in Lhasa.
"I see all these benefits for China, I see all these benefits for regional trade but I think we also need to make sure that once this happens, the regional benefits for all of Tibet are maintained".
Introducing a "small-tax on transit-trade" may help Tibet, NiklasSvanstrom says, but diversifying its economy further must be the end-game.
He is however optimistic that the government is committed to improving sustainable development in the region. President Xi Jinping's letter to the 2019 Forum on The Development of Tibet China asking for "fresh vitality" into Tibet's progress, shows a real "will" on the side of the CCP to see Tibet prosper, NiklasSvanstrom said.
Further government funding to eradicate the existence of absolute poverty in Tibet, and 334 other counties, by 2020 through the injection of 214 billion yuan (US$31 billion) and plans to improve logistics through the use of 'Big Data', as well as further support for Tibetan private enterprises looking to expand into new markets, gives NiklasSvanstrom hope for the future.
Tibet's development offers challenges unlike any other region in China. Balancing the need for industrial expansion and retaining the essence of TAR—the stunning scenery, mysterious culture and fascinating history—poses problems that cities such as Shenzhen and Shanghai did not have to contend with.
Finding the right balance between the two will be difficult but Sonia Bressler, a French scholar and lecturer of The Silk Roads, believes it is possible.
"Ecological issues are essential in Tibet." The scholar wrote. "Here, more than elsewhere, China has to offer innovative and promising solutions. These solutions already exist in China, Xinjiang is already experimenting a lot and we must put them forward."
Bressler suggests a moves for clean energies, environmental protection, ecological tourism—even creating "schools that make their (own) energy, vegetable gardens etc.", should be encouraged.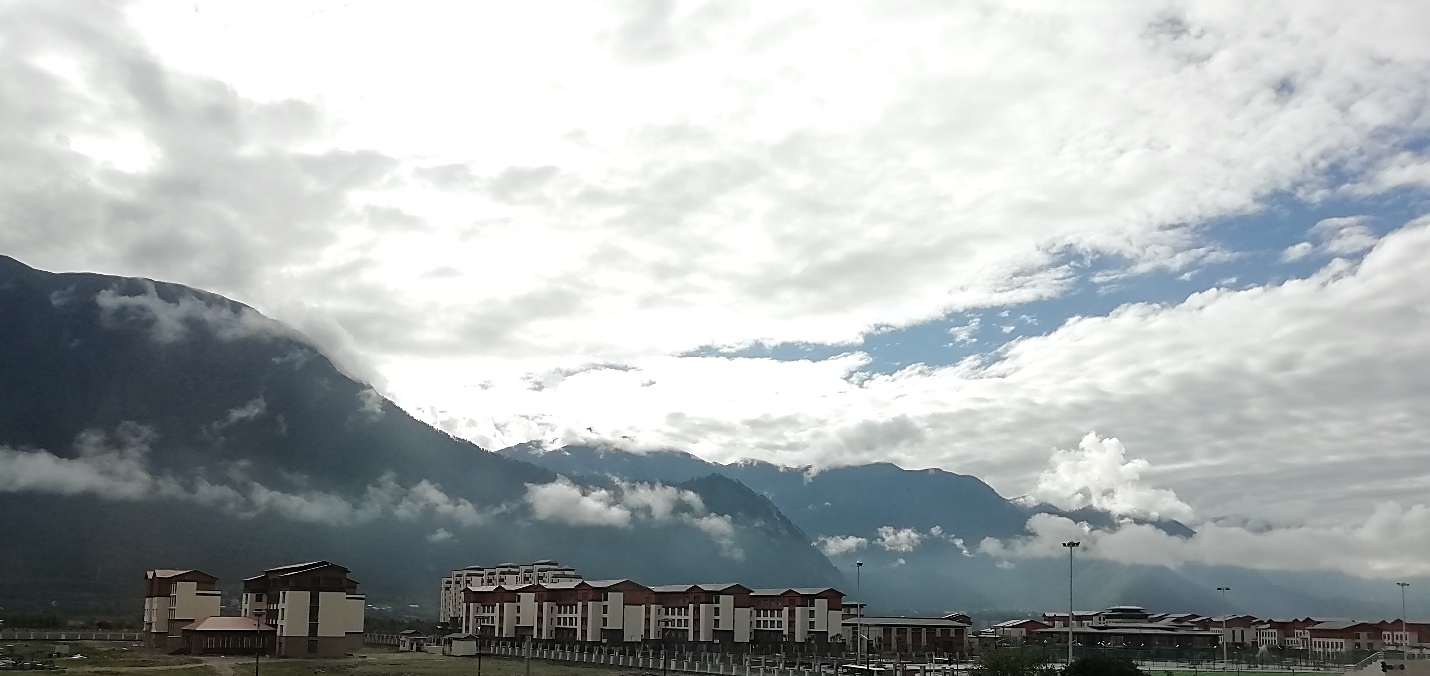 The government is working hard on all these ideas and more to deliver a Tibet Autonomous Region where economic expansion and environmental protection go hand-in-hand.
Given that in sixty years Tibet has transfromed itself from a region of no's—no infrastructure, no economy, no private businesses, no healthcare—into an area of 'yes', where citizens have greater financial stability and higher quality of life than ever before, perhaps we should expect that the region can deliver on its promise. For as we all know, the Tibet Autonomous Region, is the place to expect the unexpected.