The 'Brutal' Truth is Carbon Emissions Are Rising Again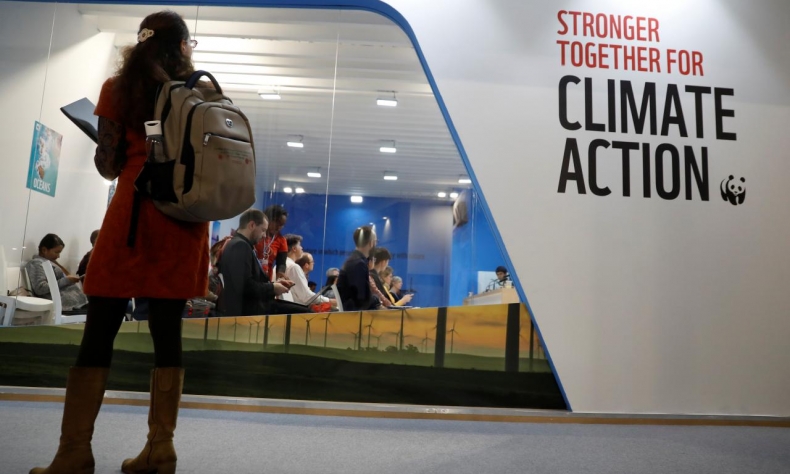 China should be proud of how it has reduced its reliance on coal, although it should be aware that there is still more it can do.
When walking around the Polish pavilion at COP24, the the 24th Conference of the Parties to the United Nations Framework Convention on Climate Change in Katowice, you would be right in feeling that you've wondered into the wrong place.
While other countries nailed the classic environmental staples needed for a climate change conference; mock-wind turbines, stationary made from recycled materials and the word "eco" sprawled over everything, Poland went for a different approach.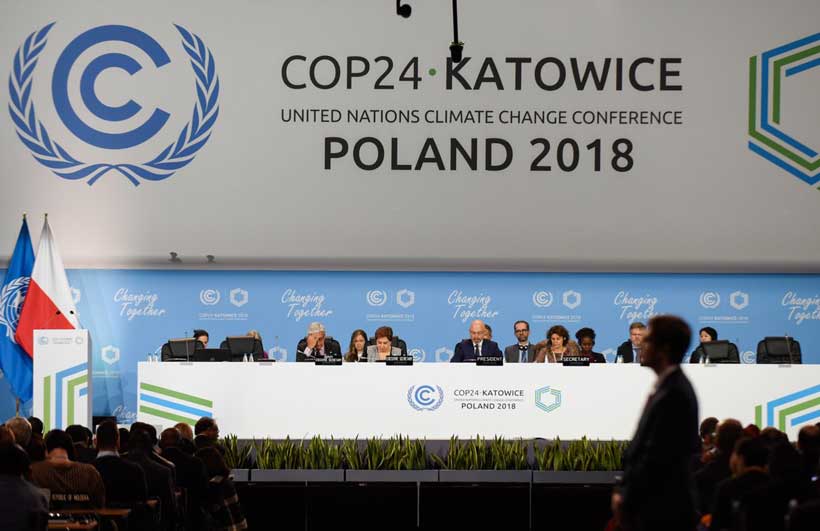 Instead of turbines, they had coal cosmetics, promising to clean your "body and soul" with the use of coal. Replacing recycled stationary, they had sparkling coal jewellery and as an alternative for the word "eco", they had, you guessed it, more coal, although this time in smart silver cases. It was less of a promotion of green-energy and more a luxury version of what Santa gives naughty rich children at Christmas.
Poland has been placed on the naughty step by environmental groups after its questionable sponsor's and Presidents' comment on coal, along with India, the US and China, who have all seen their carbon emissions rise, according to a report by the Global Carbon Project.
The report, which states that carbon emissions will rise by 2.7% in 2018 after a number of years of plateauing, has been met with horror from the international community, with Professor David Reay from the University of Edinburgh, UK, describing the news as "brutal".
Considering carbon dioxide emissions need to drop by half if we are to keep the Earth warming below 1.5 degrees Celsius by 2030, as recommended by the UN's Intergovernmental Panel on Climate Change Report in October, the latest events show the enormous task facing those in Katowice.
China's Green Energy Impresses Espinosa
The report is a wakeup call for China to curtail its coal use once again, although it should not diminish the fact that immense progress has been made to improve emissions, a fact pointed out by Yang Fuqiang, an energy advisor to the Natural Resource Defense Council.
"There is still a long way ahead in terms of pollution control and emissions reduction, but we expect to see more ambitions in central government's plans and actions," Yang said when asked about the report.
Government plans and actions have presided over a reduction in greenhouse gasses, according to a report by the Ministry of Ecology and Environment, released in November.
The report states that carbon intensity decreased by 46 percent last year from 2005 levels, fulfilling its goal to cut the amount of greenhouse gases per unit of GDP by 40 percent to 45 percent by 2020.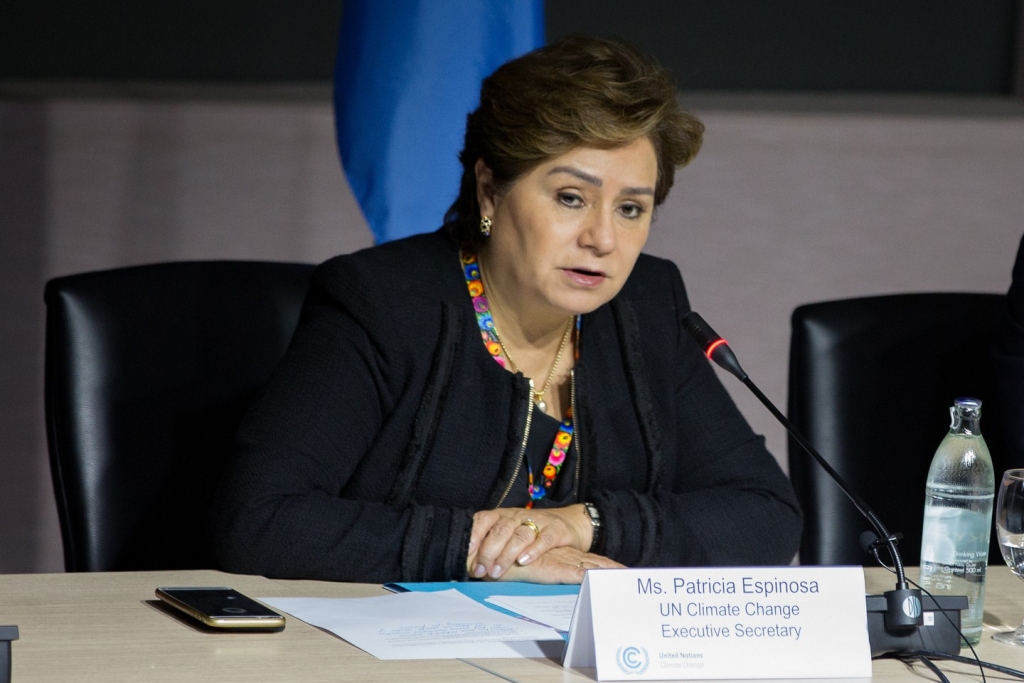 These efforts garnered praise from UN General Assembly (UNGA) President Maria Fernanda Espinosa, who said China plays a "critical role" in tackling climate change, and has made "immense progress" on low carbon technologies and policy work on emissions reduction.
"I'm impressed with China's commitment to its climate goals, as are indicated by the fact that China has met its 2020 targets three years ahead of schedule," said Espinosa.
In reaching these achievements, no province has seen greater change than Shanxi in northern China.
Shanxi Turns Off Coal and Turns on Gas
Shanxi province was just like COP24's host city; an area famous for coal.
Whilst the province has beautiful pagodas, iconic monastery's and awe-inspiring grottoes, the 90.6 billion metric tons of coal reserves that lie under its earth have made it dubbed the "coal kingdom" of China.
And just like Katowice, its abundance of coal had led to pollution being an everyday problem. Winters were terrible, with coal plants working over-time, covering the province in a grey blanket, penetrating every nook and cranny and making sure nothing was untouched by the dull, dusty smog.
Since 2010 however, the province has been on a crusade to curtail its coal consumption, burning natural gas in an effort to preserve its 2,000-year-old history and lift the soot that had blanketed them.
By burning special coalbed methane found in the area, Shanxi has been able to power 18 million residents in 150 counties and districts with this clean energy.
"Coalbed methane, as an unconventional type of natural gas is recognized as clean energy," said Hao Pengcheng, a Shanxi-based engineer of PetroChina. "It is significant to Shanxi's energy revolution given its rich reserves and sophisticated exploitation system."
Datong, in the northern part of Shanxi, was once the "King" of the "coal kingdom" during coal's glory days, but has now embraced renewable energy.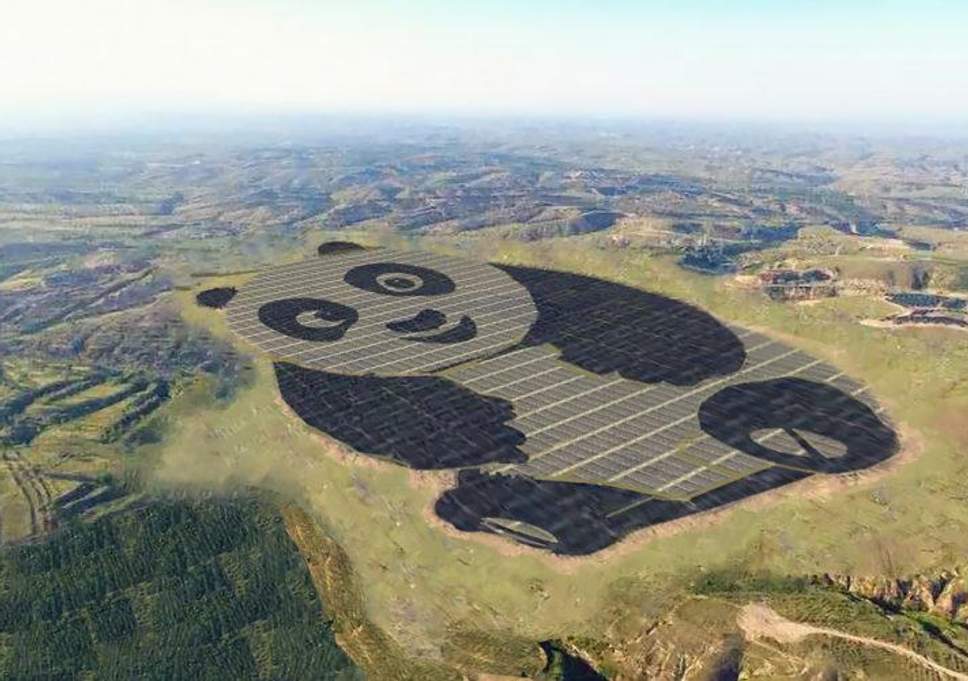 The world-famous "panda" solar farm, nicknamed the "cutest" solar farm in the world by many media outlets, may have stolen the headlines, but the city also boasts wind turbines and together, these ventures have phased out over 30 million metric tons of coal production capacity.
Cutting Coal Doesn't Mean Cutting Jobs
Turning away from coal has meant Shanxi has reduced the excavating of mines, coal-burning factories and of course, the jobs that go with them.
Some countries reluctance to stop burning coal is the effect of unemployment, which in Poland could mean the loss of as many as 100,000 jobs.
But in Shanxi, as coal use has reduced, new industries have emerged in their place.
Changzhi, a city in the south of Shanxi, was one of those cities that relied on coal. Nanye Industry Group was a successful coal mining firm in the city before changing tact and investing, with government help, in the LED industry.
Taking the governments advice and investment, they set up Shanxi High-Tech Huaye Electronic Group in 2013 and since then, have sold LED screens and displays, producing goods worth respectively 1.5 billion yuan and 1.1 billion yuan in sales, according to company data in November this year.
As leaders return for day six of the summit, the Global Carbon Project's report will linger in the air, just as CO2 does in Katowice. Dealing with coal power will be high on their list of priorities, especially making sure countries do not continue to increase their use of it.
China should be proud of how it has reduced its reliance on coal, although it should be aware that there is still more it can do.
By Thomas Scott-Bell, an editorial writer for China Focus.