The Chinese Economy Remains Robust in Face of Challenges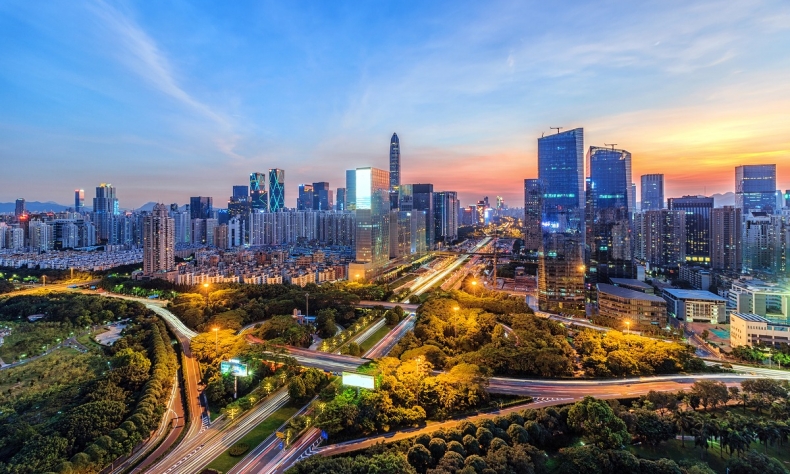 Despite prevailing headwinds both at home and abroad, China will continue to serve as the leading engine for world economic growth.
The Ukraine crisis and the resurgence of COVID-19 in Shanghai and other cities of the country have brought about significant headwinds to the Chinese economy. The first quarter of 2022 saw China's GDP grow by 4.8 percent year on year, lower than the annual goal of 5.5 percent increase, set by this year's session of National People's Congress Session in early March.
Headwind of Covid-19 and geopolitical conflict
There was a phenomenal slowdown in March with industrial output added value up by only 5 percent, considerably lower than 7.5 percent during the first two months of the year, and dragging down the quarterly growth rate to 6.5 percent. Retail sales grew by 3.3 percent, lower than GDP growth, due to a fall of 3.5 percent in March. Among retail sales, the catering industry suffered the sharpest drop with a fall of 16.4 percent. Meanwhile, China's manufacturing PMI fell back to 49.5 in March, or back to the zone of contraction. The downside pressures hit the stock market as well. Notably, the Shanghai A share composite index fell below 3,000 points for the first time since July 2020.
Shanghai has entered its fifth week of lockdown. Key industry and transportation activities have either been suspended or significantly affected. While most supermarkets, shops and restaurants remain temporarily closed. As Shanghai is the nation's largest economic and financial hub, the supply chain disruptions have hit many parts of the country, especially in the Yangtze River Delta, which accounts for a quarter of China's entire economy. The fast-spreading Omicron variant has also affected other parts of the country, leading to restrictions, albeit far less stringent than that experienced in Shanghai. Under such circumstances, the economy in April will no-doubt slow even further.
The Global economic prospects have all worsened significantly since the outbreak of the Russia-Ukraine conflict in late February. The latest edition of the IMF World Economic Outlook issued on April 19 revised down the estimate of the world GDP growth to 3.6 percent, down 0.8 percentage points from 4.4 percent its January estimate. The Ukraine crisis has led to soaring energy and food prices across the world, hitting low-income developing countries particularly hard and contributing to rising inflation in most developed countries.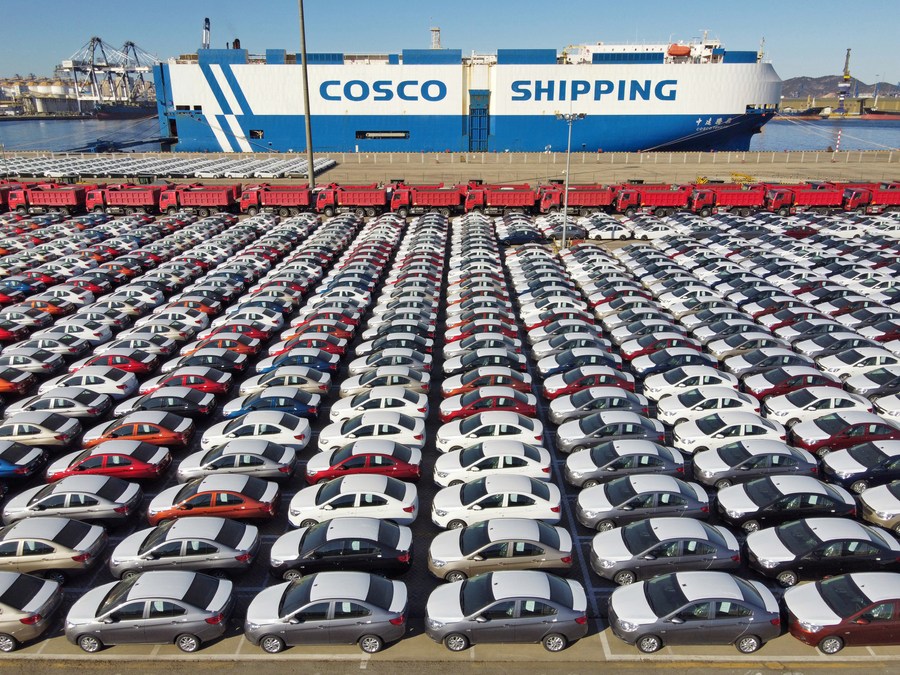 The IMF's World Economic Outlook stated that "The economic effects of the war are spreading far and wide—like seismic waves that emanate from the epicenter of an earthquake—mainly through commodity markets, trade, and financial linkages. Because Russia is a major supplier of oil, gas, and metals, and, together with Ukraine, of wheat and corn, the current and anticipated decline in the supply of these commodities has already driven their prices up sharply."
The Chinese economy, due to its huge domestic market and sound economic fundamentals, is less exposed to the Ukraine crisis. Nonetheless, the Ukraine crisis has also added to the downward pressures. China depends on imports for 72 percent of its oil supply and 45.5 percent of its natural gas supply. During the first quarter of 2022, China's import quantity of oil and gas fell by 8.1 percent and 5.1 percent year on year, while import costs rose by 39.4 percent and 68.7 percent respectively.
Fortunately, with per capita grain output at around 448 kilograms, comfortably above the UNFP safety line of 400 kilograms, China has no need to worry about food security. But China is still impacted by the world food price rise. China imported 37 million tons of grain and 20.28 million tons of soybeans during the first quarter of 2022, down 1.5 percent and 4.2 percent year on year respectively. While import values were up 22.4 percent and 20.9 percent respectively. Influenced by the geopolitical conflict, production costs and consumer prices will rise further, adding yet more difficulties to an already difficult situation.
The Ukraine crisis has cast a dark shadow over global trade, resulting in an economic slowdown, and disrupting supply chains and logistics networks. Accordingly, the WTO has revised down its 2022 world trade volume forecast to 3 percent from a previous 4.7 percent. For China, the logistics disruption caused by the Ukraine war as well as western sanctions on Russia has led to trade with the region slowing and great uncertainty over the China-Europe rail freight services. There was a clear slowdown in China's import and export trade in March, with a 13 percent increase year on year, down from 15.9 percent increase during the first two months. Further, the deterioration of world trade prospects threatens to weigh on China's economic growth over the rest of the year.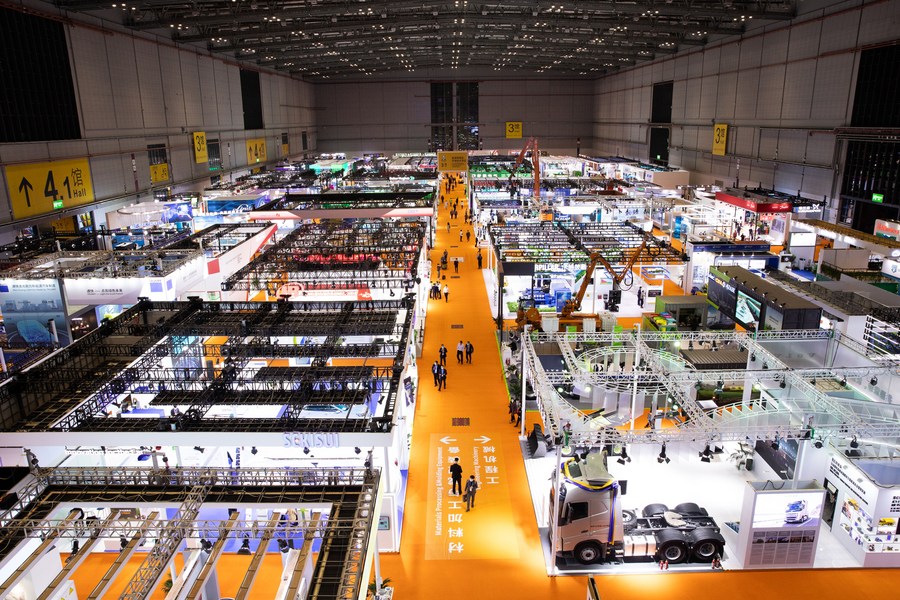 Remaining optimistic at the prospect
It is clear then that Q2 will be the most difficult quarter of the year for the Chinese economy. However, despite the pressures, it is groundless to believe that the Chinese economy will experience a sharp downturn for the whole of 2022.
In Shanghai, which remains gripped by close to 20,000 daily new Covid cases, nearly 70 percent of industrial production has resumed and it is expected that the city will return largely to normal by mid-to-late May. Further, the Chinese government has launched a series of drastic measures to stabilize economic growth.
First, positive fiscal policies and incentives have been introduced. China's tax refunds and cuts will reach a record high this year. For 2022, tax refunds and cuts will total around 2.5 trillion yuan, much more than that in 2021 (which stood at 1.1 trillion yuan). For small and micro businesses, the three-year depreciation total can be deducted from the first year of tax base for new equipment worth up to 5 million yuan. In addition, the Ministry of Finance announced a special bond quota of 1,788-billion-yuan for local government to spend mostly on investment in infrastructure, new tech and people's livelihood.
Second, prudent monetary policy has been applied. The People's Bank of China has cut the required deposit-reserve ratio by 0.25 percent for commercial banks – a move that will release 6 trillion yuan in liquidity.
Third, energetic support is provided for infrastructure investment and construction. A new boom of infrastructure development is currently taking place in most provinces across the country. A total of 600,000 new 5G stations will be added this year and the tempo will be kept throughout the 14th Five-Year Plan period (2021-2025) with an annual investment of 1.2 trillion yuan.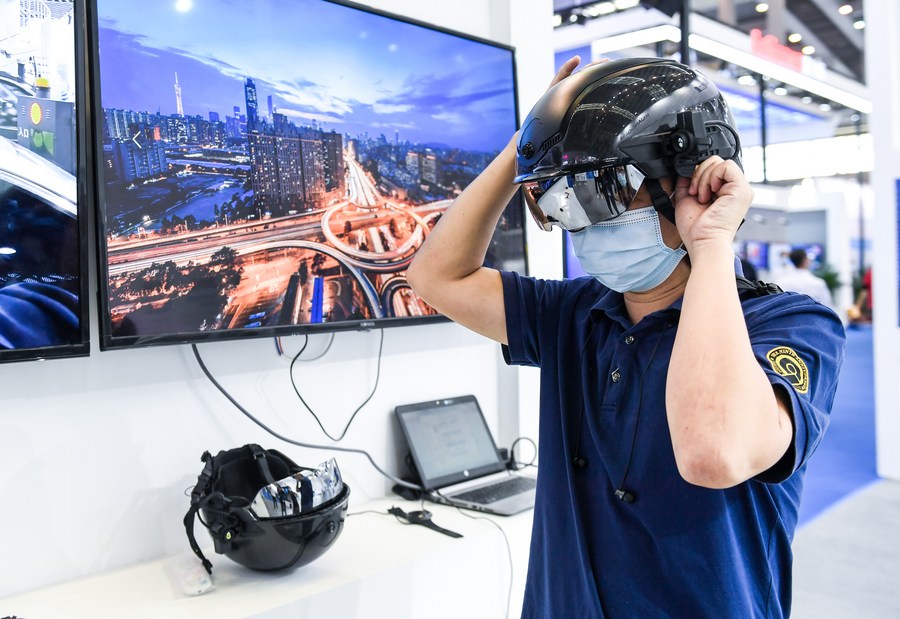 Fourth, high priority is placed on innovation and high-tech manufacturing. During the first quarter of 2022, the high-tech manufacturing sector grew by 14.2 percent year on year, more than twice the speed of industrial output growth (6.5 percent). Aero-space and equipment manufacturing increased by 22.4 percent, information and telecommunication equipment is up 15.7 percent, and the pharmaceutical industry is up 11.8 percent. Investment in high-tech manufacturing and services shot up by 32.7 percent, which augurs well for fast growth prospect.
Fifth, measures have been introduced to stabilize trade and foreign investment inflows. Despite the slowdown in March, the import and export performance for the whole year is most likely to grow faster than GDP, hopefully hitting 10 percent growth for the whole year, based on the strong competitive advantages of Chinese products in world markets and the vast home market for world products. Foreign direct investment (FDI) inflows, which grew by 25.6 percent during Q1, will most probably hit a two-digit growth for the whole year.
2022 is an important year in Chinese history when the 20th National Congress of the Communist Party of China (CPC) will be convened. With such strong measures and favorable factors, the Chinese economy will keep a medium to high growth rate for the whole year of 2022. Overall, despite prevailing headwinds both at home and abroad, China will continue to serve as the leading engine for world economic growth, as has been the case for the past ten years and more.
The article reflects the author's opinions, and not necessarily the views of China Focus.
Copyedited by Jamie Wright