They Can Try but It's Impossible to Silence 1.4 Billion People
Why Twitter & Co. Want to Silence 1.4 Billion Chinese
After a week of relative calm, violence dramatically returned to Hong Kong's streets as confrontational protesters attacked the city's police force, resulting for the first time in shots being fired.
When Chief Executive Carrie-Lam offered an olive-branch to protesters last week by announcing "a platform for dialogue with people from all walks of life", there was hope that the near three-month protests may have reached a positive turning point.
But any optimism generated by her actions evaporated quickly on Sunday, as groups of violent protesters deviated from an organised demonstration and returned to destroying their city and violently clashing with police.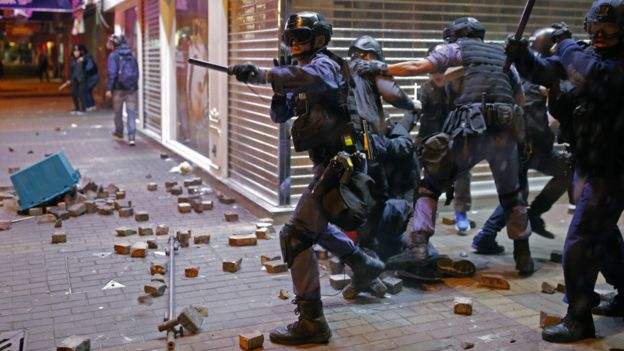 In total, thirty-six people were arrested on Sunday, with charges including unlawful assembly, possession of offensive weapon and assaulting police officers, in what the Hong Kong government has warned is increasingly pushing the city "to the verge of a very dangerous situation".
The rise in escalating violence was highlighted by an incident involving a police officer who under mounting pressure from unruly protesters discharged his firearm in an attempt to regain control. Videos of this incident have circulated online, with some clearly showing the lead up to the event, where protesters charged at the police and shouted "beat him", whilst others have been cut short to only show the aftermath, when the officer, now in control, strongly clears away a protestor.
The videos, which have gone viral on social media, again bring back into focus the role these platforms play, given the worrying lack of context and one-sidedness in some of them.
YouTube, Twitter and Facebook Block Content
It is why Chinese officials, media companies and citizens have been angered at the recent action by Twitter, Facebook and now YouTube, to remove videos and posts that have sought to provide context and balance that has gone a-rye from various clips.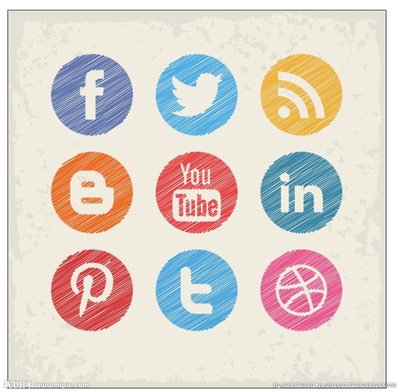 The three social media companies have between them closed over 1000 channels, groups, accounts and pages in the last week, claiming they are acting to stop information that is "deliberately and specifically attempting to sow political discord in Hong Kong".
The Chinese government has rejected accusations that it is waging this kind of "misinformation" war, and called for the rights of Chinese people and Chinese media who are expressing their views, to be respected.  
"I believe you know the attitude of the 1.4 billion Chinese on the situation in Hong Kong. You may also know clearly the attitude of overseas Chinese, including Chinese students, through media reports. I believe they have the rights to express their opinions and viewpoints", Foreign Minister Spokesperson Geng Shuang, who said last Tuesday in response.
It has led to inevitable accusations of bias and double standards, given what material has and has not been suspended.
For example, whilst a tweet by Dream News "Are these people who smashed the Legco crazy or taking benefits from the bad guys? It's a complete violent behavior, we don't want you radical people in Hong Kong. Just get out of here!", was banned, accounts labelling Hong Kong law enforcement and Chinese Mainlanders as "Nazi's" [#Chinazi] and "cockroaches", were still allowed.
Others have pointed out that its hypocritical to suspend posts that are providing more information and context to the debate, whilst Facebook and Twitter continue to facilitate real examples of misinformation. 
In the UK, politicians on both sides of the Brexit debate use social media to back unverified statistics that go on to be independently declared false, such as the infamous savings of "£350 million a week" which was paraded on a red bus during the referendum in 2016. At the time of writing, posts such as this continue to be published and yet, none of these are taken down.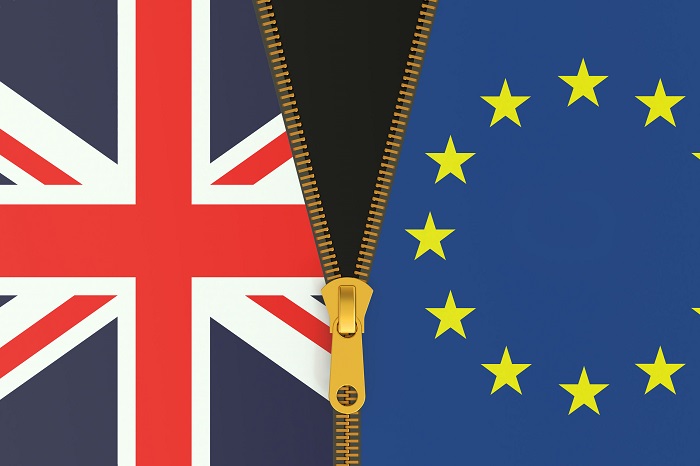 The UK government is also currently preparing a media blitz to display the benefits of a "no-deal" Brexit, providing over £100 million in funding for social media projects and other events, despite being repeatedly told by financial experts such as the governor of the Bank of England, Mark Carney, that it will be a "disaster" to leave like this.
It will be interesting to see if these companies act in similar fashion, although Zhu Wei, a professor at the China University of Political Science and Law in Beijing, is not sure.
"When it comes to issues related to China, especially on ideology, the platforms don't give much room to voices from the Chinese side, which shows the platforms' vulnerability to being abducted by Western values", Zhu told the Global Times.
Investigations Accused of "Incompetency"
Away from the moral argument, questions have also been asked of the quality in which the three companies' investigations were carried out, given that a number of discrepancies.
Luke Ivezic, a 24-year-old Kings College Student, was one of a number of people who appeared on the list of suspended accounts, despite not writing anything remotely related to the protests in Hong Kong. Now because of his suspension, it could have ramifications on his future career prospects.
"He is currently being interviewed for positions in cyber and privacy and so on," Marin Ivezic, Luka's father told the BBC. "Any of his target employers would have extensive background checks and this would come out. Even with a solid explanation, some might decide that the risk of there being some truth in Twitter's reporting is not worth the trouble."
Elise Thomas, from Australia's International Cyber Policy Centre, believes the companies, especially Twitter, have not acted as professionally as they should have.
"From going through the datasets Twitter has released," she told the BBC's Dave Lee. "it doesn't seem like [Twitter] were particularly precise. There's a lot of chaff in this wheat, so to speak, and some of it seems to have little or no connection to the protests."
Whether Twitter, Facebook and YouTube continue to block accounts supportive of those against the protests, remains to be seen. But with 1.4 billion empowered Chinese citizens determined to end the violence and chaos that has engulfed Hong Kong, it will be impossible for these companies to totally silence them.