TikTok: Can a Lip-Syncing App Really Be Dangerous?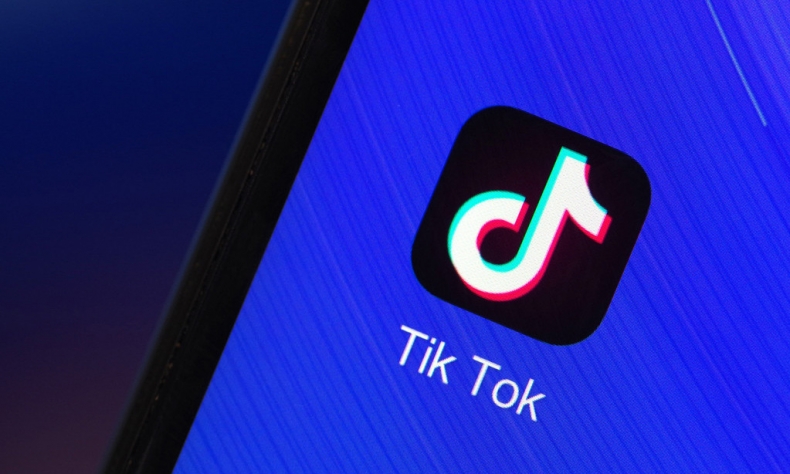 TikTok has become the latest Chinese company to be dragged into Washington's technology war with Beijing. But just why does the US government believe it is unsafe and how do its actions compare to other apps operating in the current market?
Many factions have become embroiled in the escalating tensions between China and the United States.
Farmers and businessmen have lost billions of dollars in trade, and countries have been forced to choose sides, creating unnecessary tension at a time of increasing instability.
Yet the latest and most bizarre to become affected by their deteriorating relationship is the nearly 130 million US citizens who have downloaded the simple but popular video-sharing app TikTok. For most people the app is a source of fun and amusement, having entertained many during the long and arduous lockdown hours with videos of teenagers lip-syncing, outrageous pranks and wannabe wizards flying round on homemade magic broomsticks.
But the US government believes it is something much more sinister.
Over the past few months, the US has stepped up its criticism of the app and threatened to ban it on grounds of national security. During July, US President Donald Trump ran a number of now removed campaign adds warning that TikTok is "spying" on Americans, and US Secretary of State Mike Pompeo has used his recent European tour to reiterate that the data from those who use TikTok "will end up in the hands of the Chinese Communist Party".
Democrat presidential nominee Joe Biden has even reportedly told staffers working on his campaign to remove the app from their personal and work phones, a sign of how far the fringe issue has grown. So how has a seemingly innocuous social-app become embroiled in such controversy, and should users start deleting it from their phones immediately?
Why do the US want it banned?
Almost the entirety of the US government's case against TikTok comes from the company's ownership structure.
The app is owned by ByteDance, a leading tech giant in China and Washington claims that the apps China links make it is unsafe. This stems from fears regarding the Chinese government's National Intelligence Law, which requires organizations and citizens to "support, assist and cooperate with the state intelligence work." Washington is worried that this would allow TikTok user's data to be exfiltrated to the Chinese government without their permission.
Other allegations against the app include the excessive amount of data that it collects from users. According to investigations into the app, TikTok collaborates information from four key areas:
what videos are watched and commented upon
location data
what phone model and operating system are used
the keystroke rhythms users display when they type.
The app also has access to clipboards on cell phones, meaning it can regularly read what users are copying and pasting including passwords, cryptocurrency wallet addresses, account-reset links, and personal messages.

Don't other apps do this as well?
These accusations make TikTok look suspicious, especially with how it handles and accesses its user's data. If any other company were to do the same thing then they would surely be under similar intense scrutiny. Except they are not.
According to an investigation by security researchers including clipboard expert Tommy Mysk in March, 53 apps were found to be involved in similar practises to TikTok regarding clipboard access. Reuters, the New York Times, Russia Today, Fruit Ninja, Player Unknown's Battlegrounds, Plants vs Zombies, Viber and BBC News were just some of the apps found to be engaging in similar acts yet received little to no attention.
It is a similar story to the data TikTok wants to access. Facebook and Google access similar data points to the ones TikTok asks for, according to Randy Magiera, cybersecurity expert and professor at Tulane University.
"According to TikTok's privacy policy, they collect common things such as your name, email address and IP address," he said in an interview with Newsy. "These are common things, common data points to collect. You will see that in many applications, you know — Facebook, Google, what have you — collect this."
Links to Chinese government overplayed
Accusations that the Chinese government could access user's data has also been widely overestimated according to spokespersons for the company, who have repeatedly stated that all US primary data is held in the US and not in China. Data exfiltration and spying are technical issues, which would leave digital-breadcrumbs for analysts to follow and yet none has been found. Californian security company Proofpoint stated this year that it had found "nothing to indicate malicious activity" from TikTok.
But while TikTok may not send information abroad, that does not mean it is not subject to handing data over to US law enforcements under the Freedom Act of 2015 like other companies operating in the US, which is happening with increased frequency.
According to Facebooks Transparency report, US government requests for data continued to rise in 2019, with 51,121 cases logged between July and December 2019. This is an increase from the 50,741 reported at the start of 2019 and is the highest of any report since its release in 2013. According to Facebook, 88 percent of the data requests made came with gagging-orders, with the company prohibited from speaking about who was targeted from the requests publicly.
Wider tensions at play
It means that far from aiding and abetting in any government-funded espionage, TikTok is simply "a platform that inspires creativity and brings joy for hundreds of millions of people around the world". But it has increasingly found itself caught up in a web of disinformation as US-China tensions intensify in all areas including technology, diplomacy, security and trade.
There are increasing fears that like Huawei and other tech competitors from China, the US will try to impose sanctions or cut it from its market entirely. How the US would do this remains to be seen, with cybersecurity lawyer Jeff Poston saying: "Our form of government is not set up to permit the executive to simply ban companies that they are upset with."
For its 130 million American users however, pulling TikTok from the market would be an unbelievable turn of events, having brought fun, amusement and financial reward to many. The fact that an app famous for its lip-syncing could be brought into such a dispute seems ridiculous, although much of the US-China dispute has indeed been that.