Trumpism Proving a Hard Habit to Break for New President Biden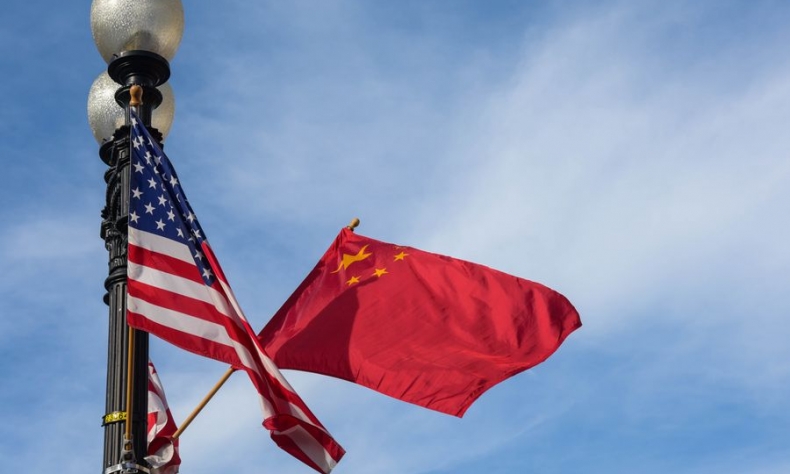 Despite his promise to deviate from the policies of his predecessor, Biden seems content to only deviate from the method rather than the spirit of Trump's policy on China.
The presidency of Donald Trump is finally over. The now former president left the White House onboard Marine One with former first lady Melania Trump yesterday morning, and in true Trump style, it was done with one final snub to an establishment that he battled so hard against during his controversial four-years in office.
In contrast to previous transfers-of-power, Trump decided there would be no invite for the new president Joe Biden and his First Lady to the White House, no ride with the new President to the United States Capital, and no attendance at the new President's inauguration.
They were the final unconventional acts of the most unconventional president, who's eccentric and avant-garde attitude to standards expected of elected officials infuriated opponents and enthralled supporters in equal measures.
With his departure now confirmed many will hope that a more conventional and orderly form of politics and diplomacy will return to the US, one led through consultation and building relationships, rather than the use of megaphones or social media.
Biden hits the ground running
And it seems Biden is already acting quickly to highlight the striking difference between his, and his predecessor's presidency, with a blitz of executive orders signed just hours after his inauguration and more expected over the next ten-days.
Already, orders have been signed on some of Trump's most controversial policies, including reinstating the US into the Paris Agreement, halting the US' exit from the World Health Organisation, and reversing a controversial travel ban placed on several majority-Muslim countries. Speaking prior to Biden's first day, Ron Klain, Biden's new Chief of Staff said the signing of these orders were "not just to reverse the gravest damages of the Trump administration — but also to start moving our country forward."
Missing from the lengthy list of executive orders however was any mention of one of the most damaging and destabilising acts of Trump's administration; his policies against China.
Despite dominating international relations for the past four-years, Biden's first flurry of executive orders and future reversals planned over the coming days appear unlikely to produce any action on improving relations with China. This includes nothing on reversing the 25 percent tariffs placed on nearly $300 billion worth of Chinese goods that have rocked American jobs and its economy, nor any rollback on other executive orders such as investment in Chinese companies and the blacklisting of other Chinese enterprises that have tarnished the US' reputation of a free and open market.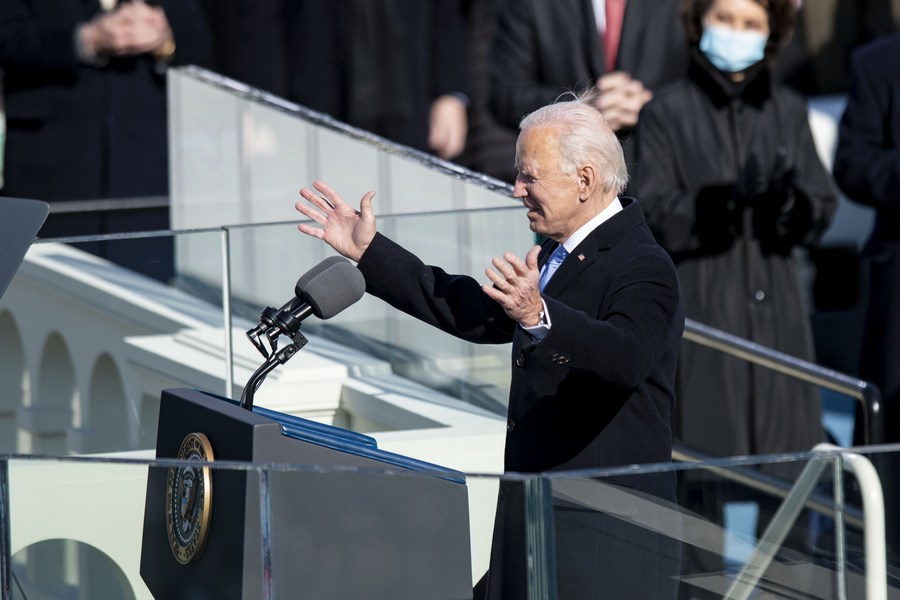 Change in administration, change in tone?
Their absence is a worry for those who assumed a Biden presidency would automatically reinstate positive relations between China and the US.
Many expected the Biden administration's likely move to install a more civil tone – in contrast to the vilifying and at times racist comments made by Trump, Vice-President Mike Pence, Secretary of State Mike Pompeo and economic and trade advisor Peter Navarro – to coincide with an upturn in relations between the two.
The new administration's likely pivot away from China's domestic issues towards global issues where both sides could see room for collaboration such as climate change, were also expected to provide spill-overs that could improve their overall relationship.
And the nomination of retired general Lloyd Austin over Michèle Flournoy, former undersecretary of defence for policy who once famously floated the idea of sinking the entire Chinese navy in 72 hours, was given as further evidence that Biden's administration would end the fierce rhetoric that had built-up during Trump's administration, and begin the start of more cordial relations.
Continuation with "hard-line"
In reality it seems, at least for the beginning of his presidency, Biden is content to only deviate from the method rather than the spirit of Trump's policy on China.
This in part reflects the growing bi-partisan support across American politics for stronger measures against China, a movement which began during Biden's time as Vice-President to Barack Obama.
While the tone of diplomacy may become more friendly, Robert Hormats, managing director of wealth management group Tiedemann Advisors and a former adviser to the administrations of five U.S. presidents, believes this bi-partisan support is likely to influence Biden to take a "harder line" on China, rather than returning to a softer period of relations.
Speaking to Bloomberg, Hormats said: "I do think that Biden and both Republicans and Democrats in the business community in general want a tougher line on China … So, I think he's going to not revert back to the softer period of the past, but will take a harder line. I don't expect an immediate withdrawal of some of the tariffs and I don't expect another grand realm of trade negotiations or so-called round two."
Biden has himself admitted a reluctance to withdraw anything until a proper review has been conducted into the previous administration's China policy, telling the New York Times on December 2: "I'm not going to make any immediate moves, and the same applies to the tariffs".
But it seems he is already preparing his administration to continue Trump's hard-line, with his cabinet nominations increasingly being shaped by advisors who helped manufacture the US' first policy pivot towards Asia, and the beginning of its strategy to contain China's rise during the Obama administration.
Most notably they include Kurt M. Campbell, a former secretary of state for East Asian and Pacific Affairs, to the newly created position of "Indo-Pacific Coordinator", and former Obama advisor Laura Rosenberger to the role of the senior director for China at the National Security Council. Rosenberger in particular has been increasingly critical of the Chinese government, accusing it of meddling in US elections and hindering the release of important information during the early stages of the COVID-19 pandemic.
There has also been the nomination of long time China critic Katherine Tai to the role of the US' top trade representative, a role that became increasingly important as the two sides negotiated a complicated first-phase trade deal in December 2019. Like Rosenberger, Tai has been outspoken on China, previously stating China should be addressed forcefully and strategically, and who previously was responsible for litigating Washington's disputes against Beijing at the World Trade Organisation (WTO).
Changes Needed if things are to get better
Rome was of course not built in a day, and Biden's China policy should not be judged by his first 10-days in office.
But a mention of China, an executive ordering demanding an end to damaging tariffs, or the reversal of bans against Chinese companies during this period could have signalled a clean break from the previous Trump-administration, and provided a positive platform in which to build future China-US relations.
Chinese officials have increasingly voiced hopes of a reset in relations, with Chinese Foreign Minister Wang Yi calling for Beijing and Washington to reset ties, while Chinese President Xi Jinping's recent letter to Howard Schultz, former chairman of global coffee giant Starbucks, has been interpreted as a sign of China being open to engaging with the US business community.
Instead, Biden's inaction leaves the lingering feeling of a missed opportunity, and highlights the difficulties in returning China-US relations to a stable footing.
For now, at least, it seems despite Biden's keenness to perpetuate a definite split from his predecessor, Trump's policy on China is proving a hard habit to break for the new president.
The article reflects the author's opinions, and not necessarily the views of China Focus.